8 of the World's Most Beautiful Train Stations
By Railbookers
Saturday, June 20, 2020 - 20:00
Read time: 4 minutes
Often the first sight you set eyes on in a new city, the world's train stations and terminals are some of the best places to experience the history, culture, and style of a destination. These stunning, storied buildings see millions of travelers pass through their halls each year, and are guaranteed to lend a little vacation inspiration. Plus, learn which incredible rail journeys you can embark on to see these stations for yourself.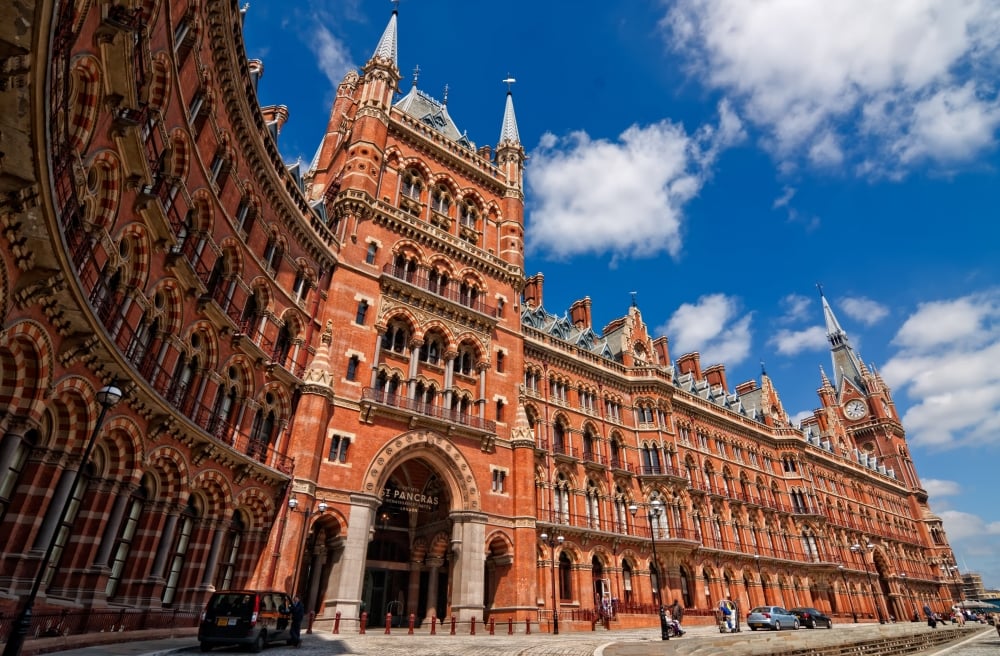 Celebrating its 150th anniversary in 2018, St. Pancras International represents the pinnacle of Victorian Gothic architecture and design. The expansive wrought iron roof was the largest single-span roof when built, and served as inspiration for New York City's Grand Central Station. Treat yourself to the longest champagne bar in Europe at Searcy's, take in engaging public art installations, or shop for last-minute necessities and luxuries before boarding your Eurostar train.
Experience it for yourself on our Grand London and Paris journey.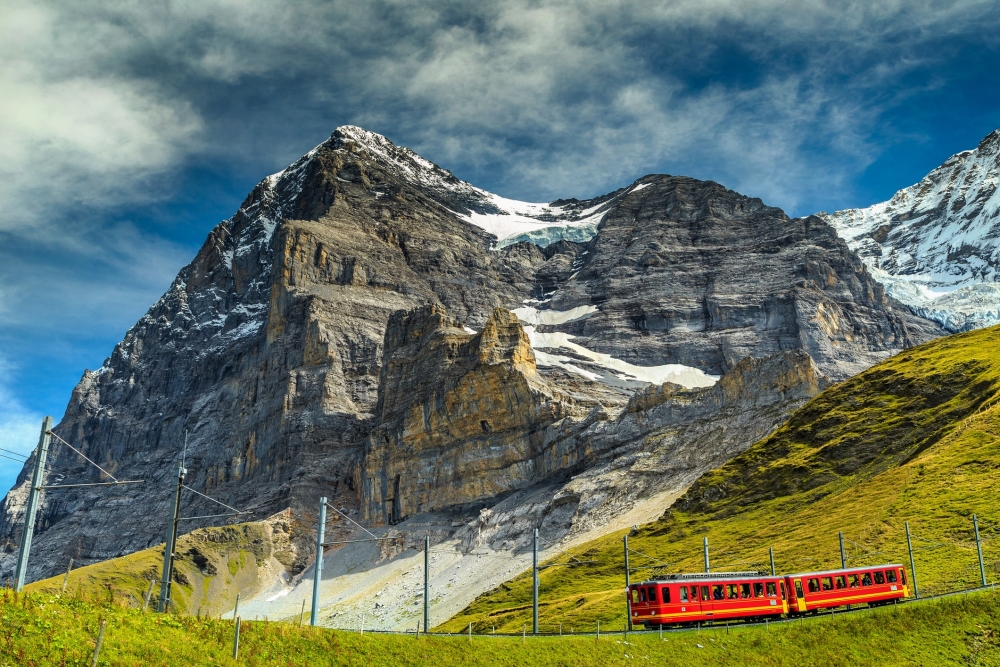 A tunnel station carved into the Eiger in the majestic Bernese Alps, Eigerwand Station is the fourth-highest in Switzerland and delivers dramatic glacier views while overlooking the charming village of Grindelwald below. Be sure to hop off and snap some stunning photos from the panoramic window during your journey along the Jungfrau Railway.
Experience it for yourself on our Switzerland's Lakes and Mountains journey.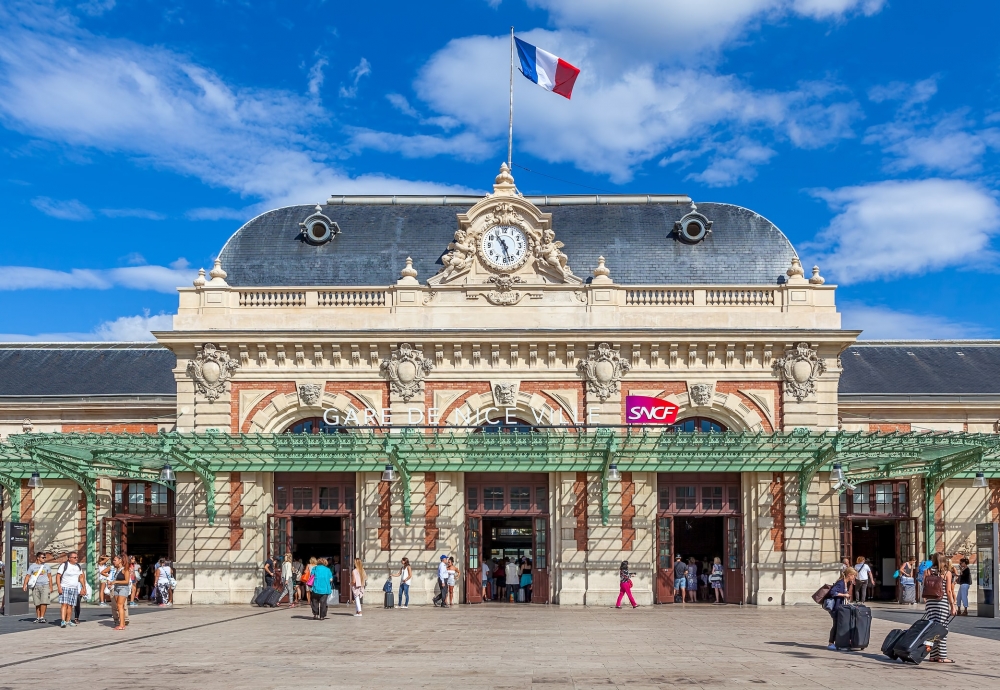 Once located outside the main city, modern-day Nice has developed around the station, making it an excellent starting point to discover nearby beaches and the Old Town. Constructed in the Louis XIII style, Nice-Ville station boasts sandy Arles stone and a forged steel roof that lets the warm sun of the French Riviera spill in. Ornate balconies overlook the richly decorated passenger hall, and the large clock above the entrance will ensure you don't miss your connection.
Experience it for yourself on our Aix-en-Provence and Nice journey.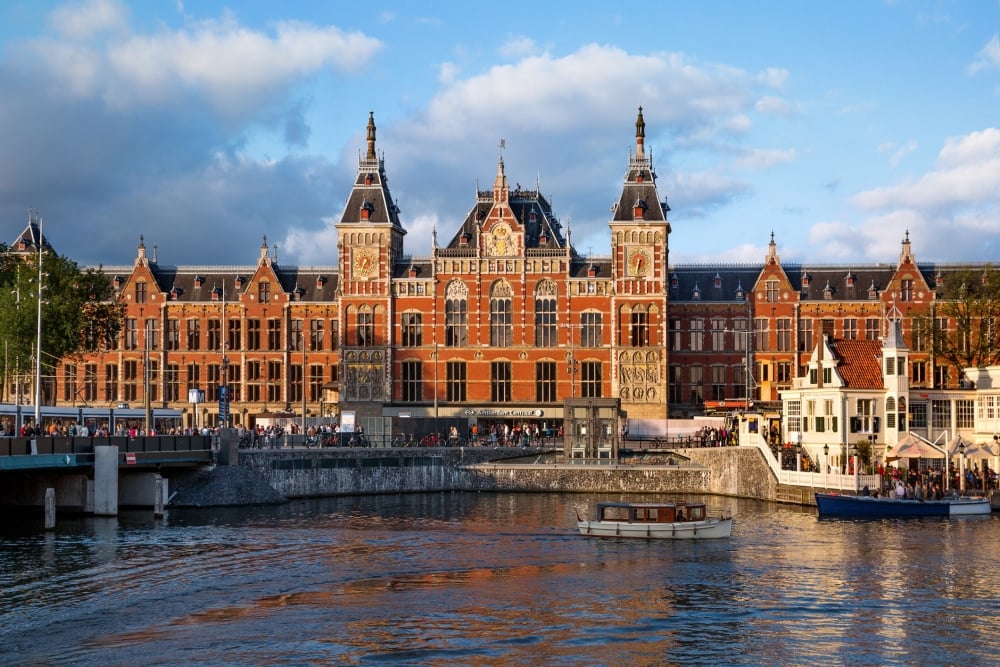 If Amsterdam's Centraal Station looks familiar, it's because it shares the same architect as the city's famed Rijksmuseum. Pierre Cuypers designed both buildings in his signature Gothic/Renaissance Revival style. Twin turrets and stone reliefs celebrate Amsterdam's industrial and commercial importance, and echo the aesthetic of a medieval cathedral. The most-visited National Heritage Site in the Netherlands, Centraal Station marked the city's transition from a seafaring port to an inland economic center.
Experience it for yourself on our Grand Highlights of Europe journey.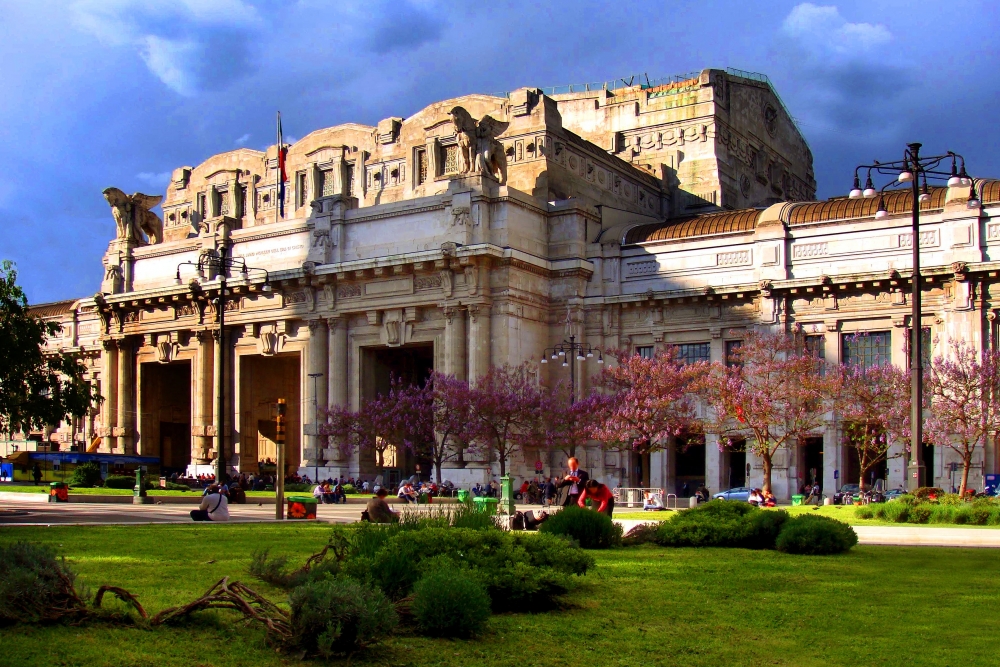 Originally modeled after Union Station in Washington, D.C., after decades of construction, the imposing Milano Centrale station became a symbol of the power and dominance of Mussolini's Fascist regime. Mythological winged creatures and Roman symbols adorn the façade, and 11,000 cubic meters of marble gleam at every turn. Every detail is meant to impress, including lofty arched ceilings in the arrival hall, and a canopy over the tracks that is large enough to cover ten football fields.
Experience it for yourself on our Venice and the Bernina Express journey.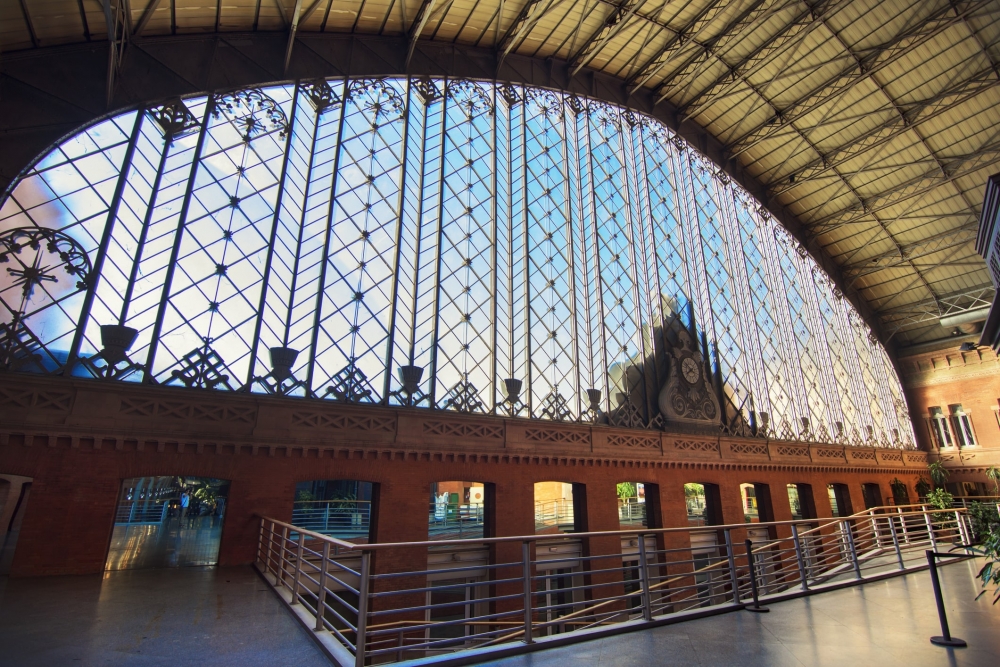 This station truly brings the outside in. While trains arrive and depart from the new terminal, the original terminal now houses a lush tropical garden of over 4,000 trees, plants, fish and reptiles, plus shops, cafés, and a nightclub. And the station just as beautiful on the outside. The iconic wrought iron façade was designed by Alberto de Palacio Elissagne, with a little help from acclaimed architect Gustave Eiffel.
Experience it for yourself on our Andalucian Explorer journey.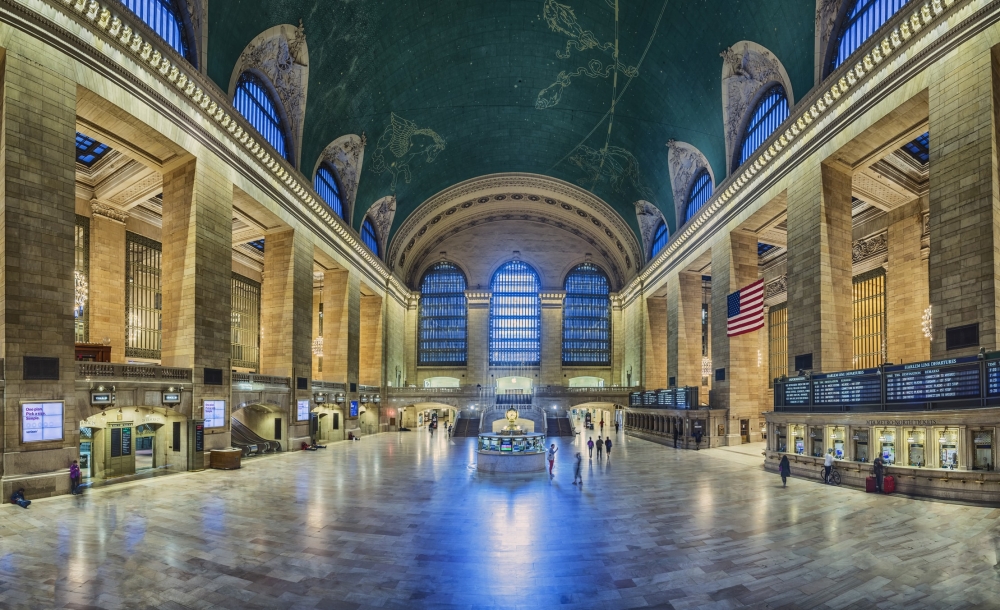 You can't make a list like this without including the sixth most-visited attraction in the world. Completed in 1913, Grand Central Terminal is one of America's most notable examples of Beaux-Arts architecture. Celestial ceiling murals glint in the glowing light of massive chandeliers designed to harness the (then new) power of electricity, and hidden secrets like the Campbell Apartment cocktail lounge, tennis courts, and the enigmatic Whisper Gallery near the Oyster Bar make for hours' worth of exploration.
Experience it for yourself on our America Coast to Coast journey.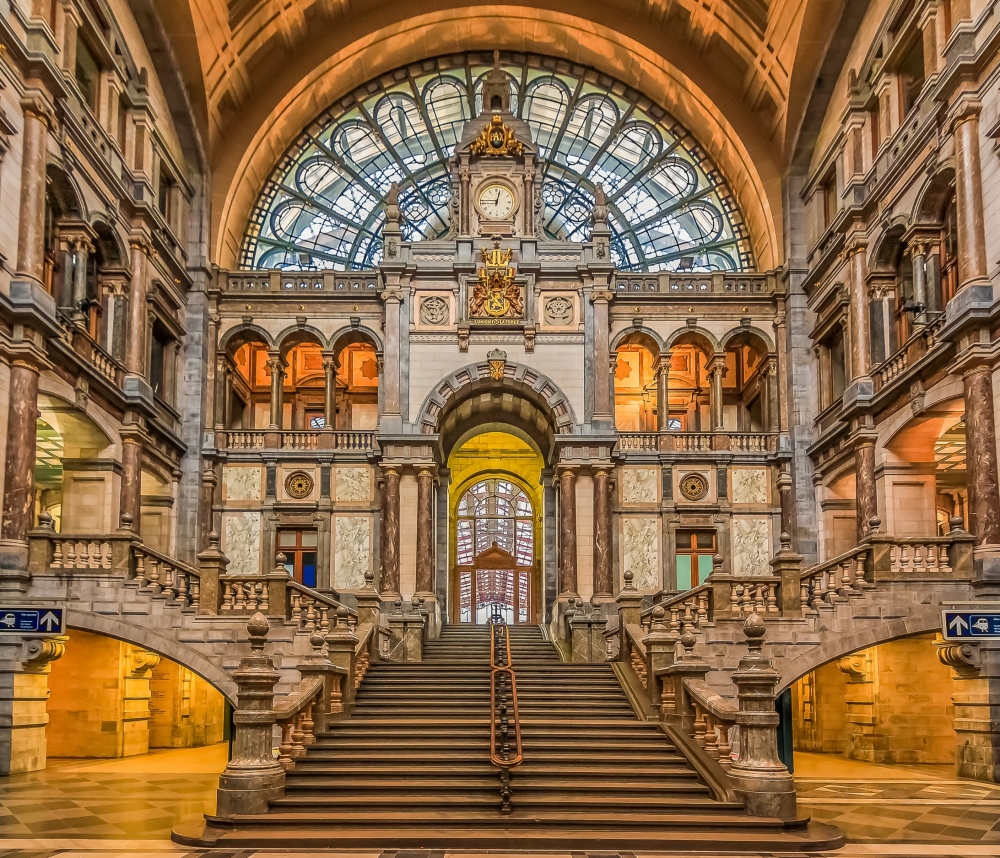 The variety of architectural influences are almost too many to count—but it all works at Antwerp Central Station. Designer Louis Delacenserie incorporated 20 types of marble and stone, and built a massive glass dome that lets light spill into this unique space. Dubbed the "Railway Cathedral" due to its impressive size and ornament, the station was heavily damaged by German V-2 bombs during WWII, but has since been restored to its former glory.
Experience it for yourself on our Brussels, Antwerp, and Belgium journey.