Jacobite Steam Train
A trip on the Jacobite Steam Train is a must-do journey whilst in Scotland. A chance to take in the beauty of the West Highland line in style on a day trip from Fort William to the fishing village of Mallaig, while crossing the famous Glenfinnan Viaduct. The scenery is some of the most beautiful in the world, and the stunning journey will provide memories to treasure for a lifetime.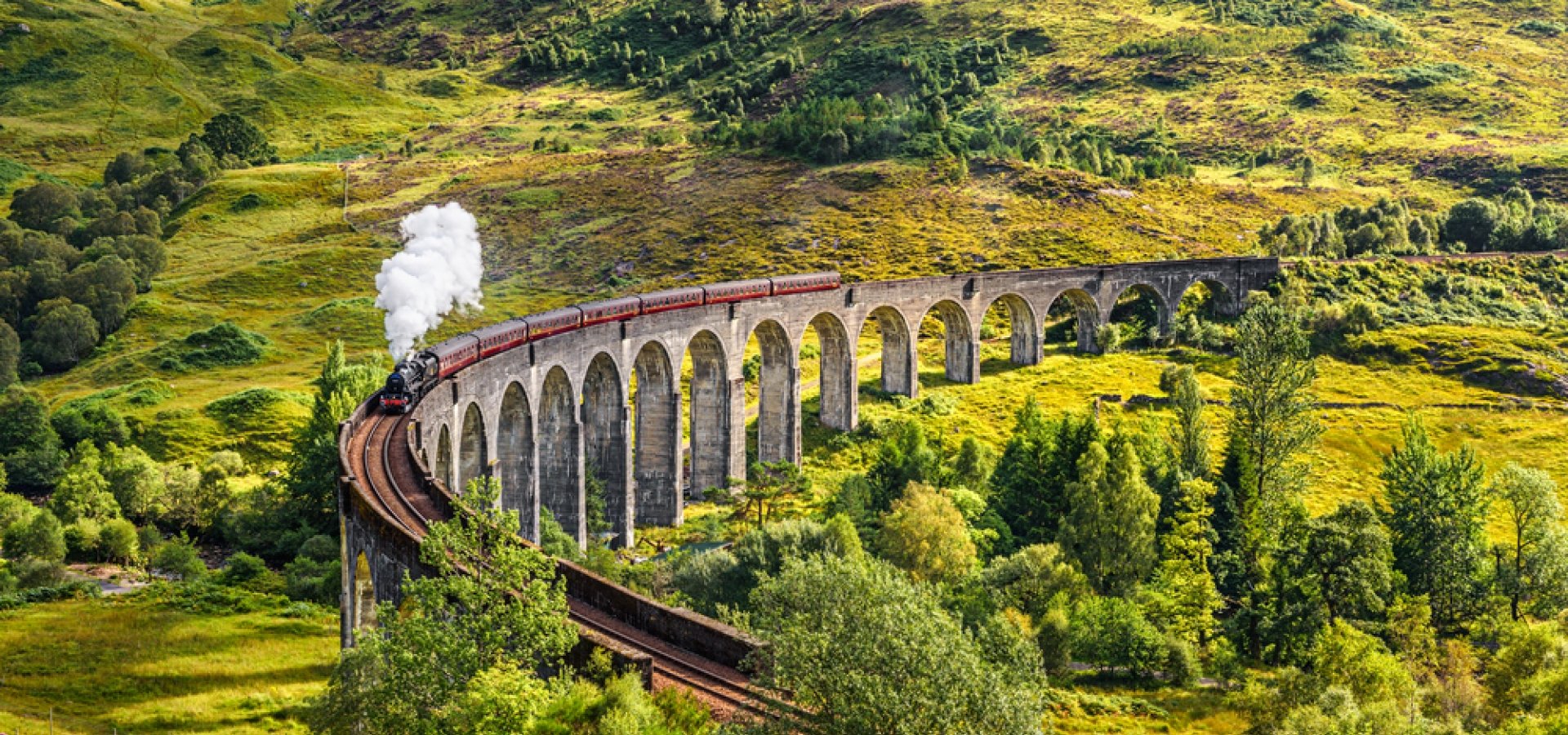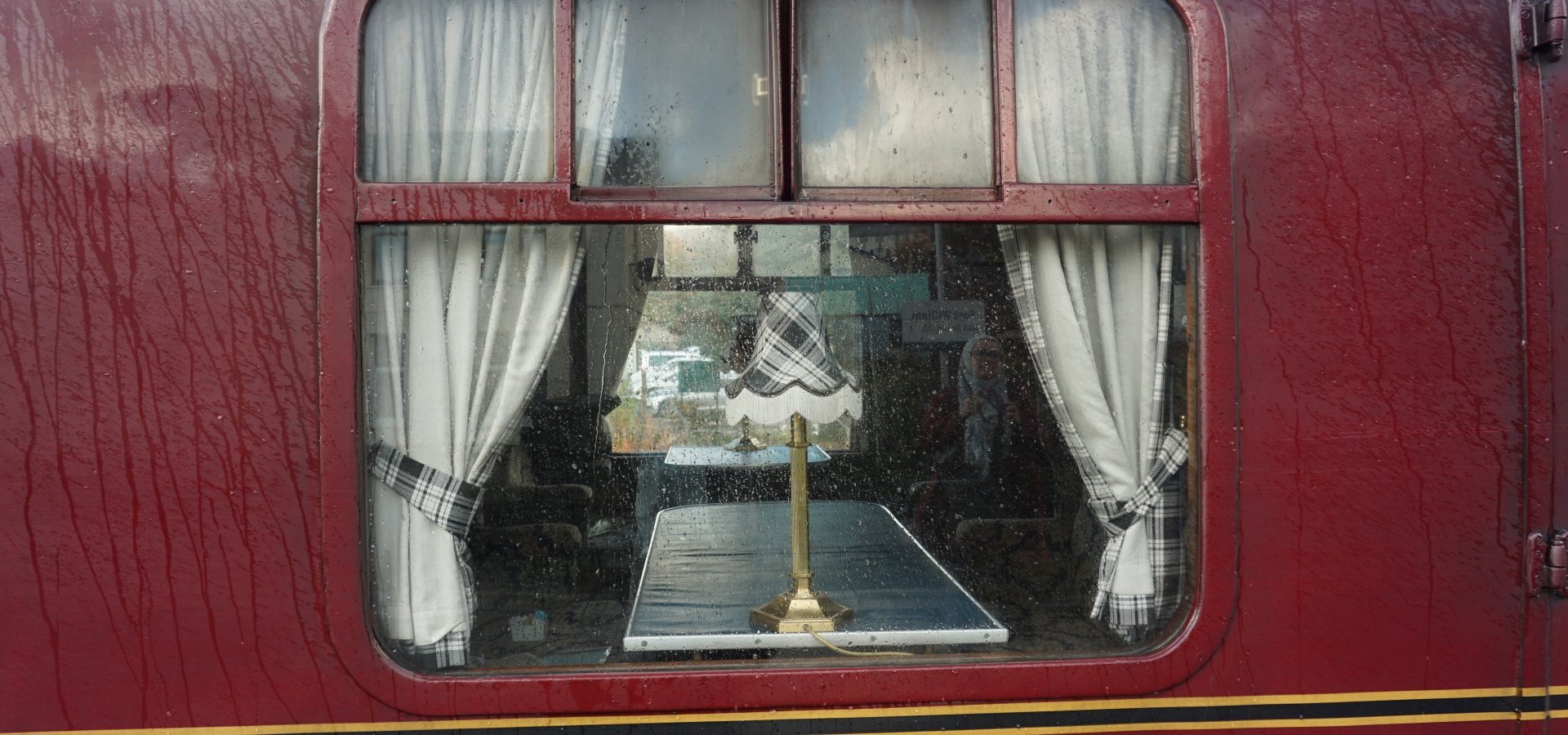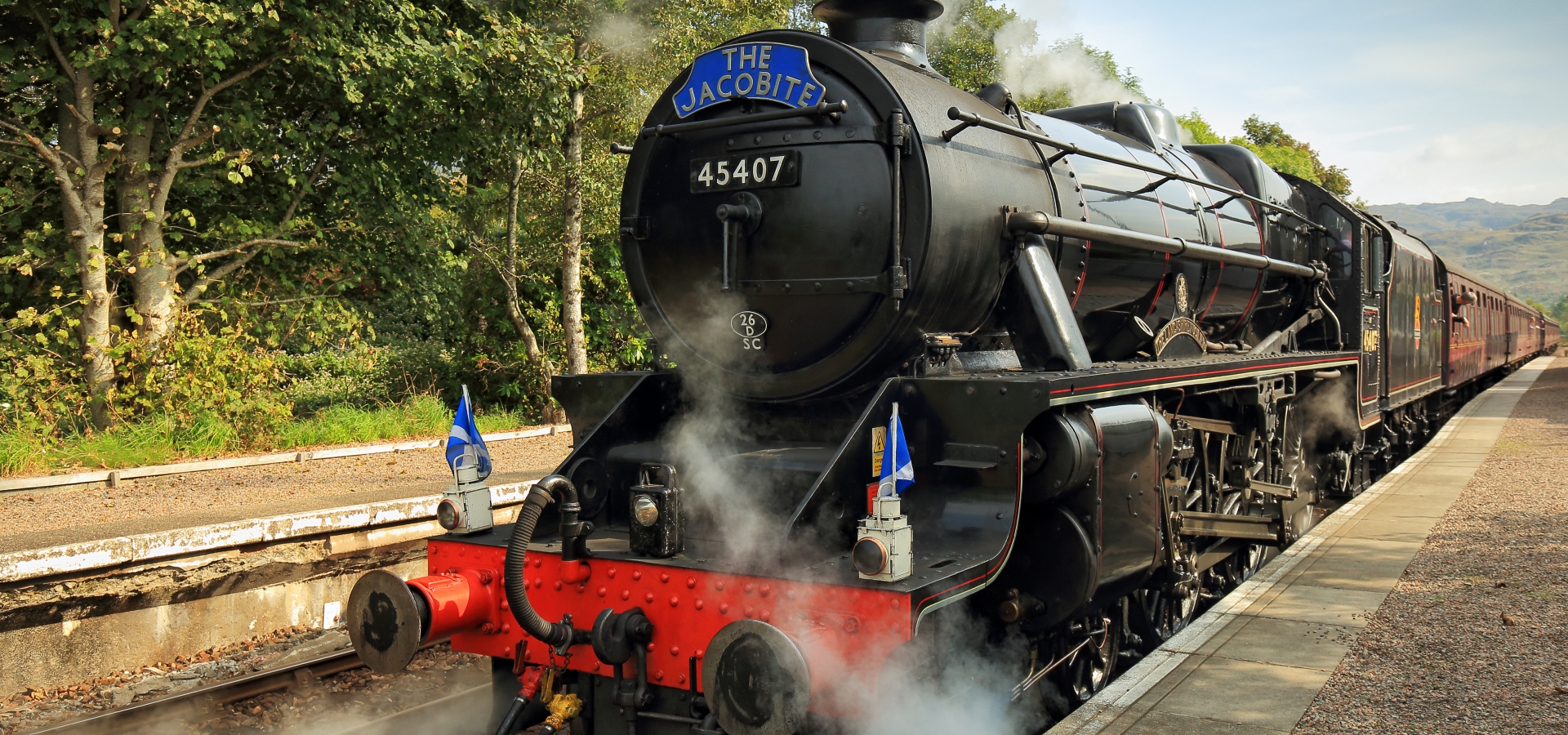 Classes of Accommodation
First Class Open Carriage
The traditionally furnished first-class carriages allow you to travel in style in an open compartment with private tables for 2 and tables for 4 on either side of the aisle. All tables include traditional table lamps and the upholstered seats are even more luxurious with the extra legroom. First Class passengers also receive complimentary tea or coffee on each part of the journey.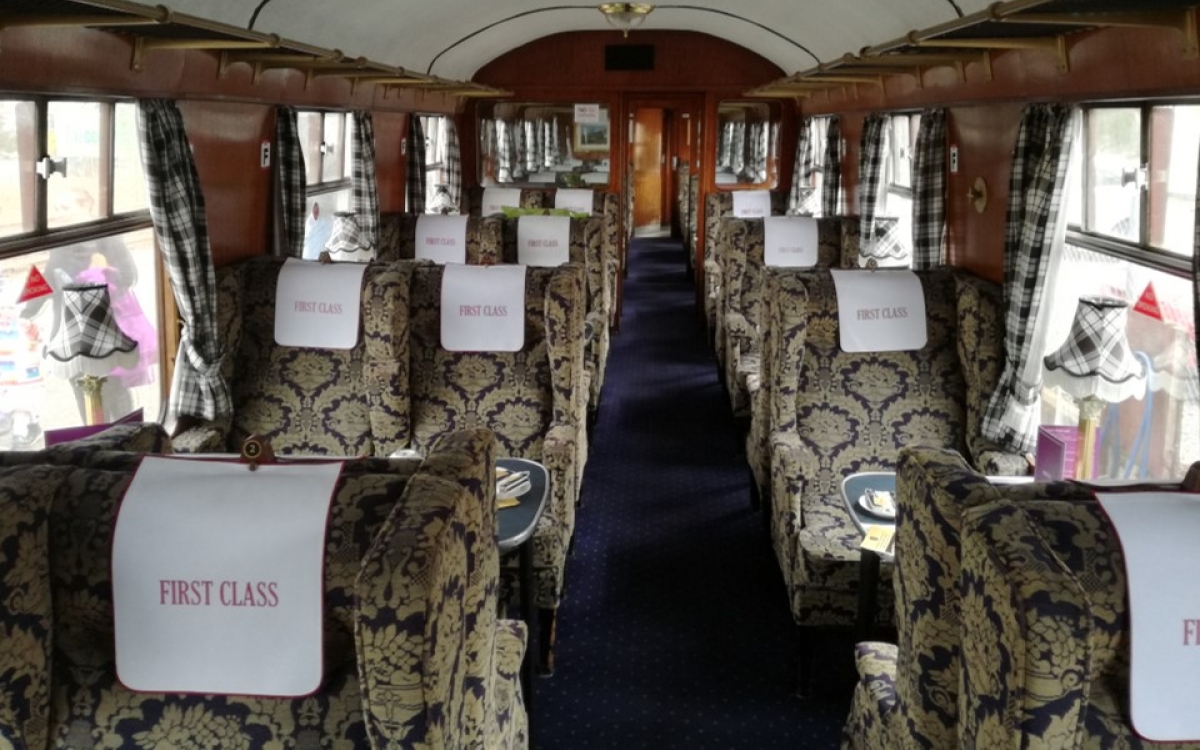 Standard Class Carriage
Standard Class carriages offer the same train experience at exceptional value for money. All standard class passengers travel in refurbished vintage Mark I or Mark II coaches and will be seated around tables for 4. The Scottish scenery is an important part of your day out on The Jacobite and the open coaches afford the best opportunity to enjoy the views.
Jacobite Cream Teas for First Class
Allow me to set the scene if you will. You are sitting in the comfort of your beautifully upholstered seat, in a carefully restored Mark I or Mark II first-class carriage. Ahead, your vintage steam engine takes you on the most remarkable railway journey in the world between Fort William and Mallaig in Scotland; surely it doesn't get better? Then along comes your delicious Jacobite Cream Tea.
Whether you have booked your place on this most historical journey or are still to do so, why not add the final touch?
Please note: The Jacobite Cream Teas are only available to pre-order and only to passengers travelling in First Class.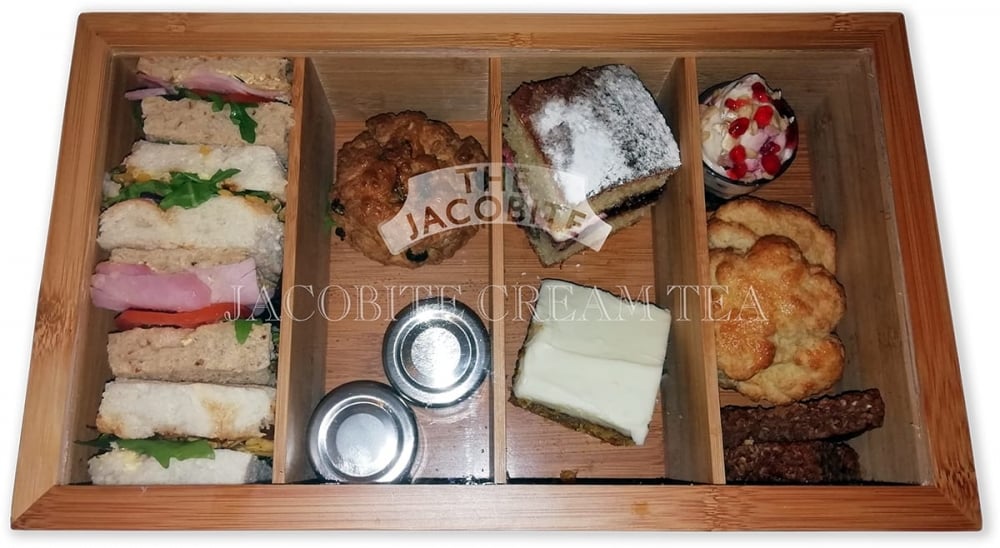 Cream Tea Details:
Chunky, freshly prepared sandwiches made with locally sourced Mull Cheddar Ploughman's, Free-range Egg Mayonnaise with Rocket and Heather Honey and Arran Mustard Glazed Ham Salad - all on white and brown bloomer bread (the standard package includes a mixture of white and brown bread, however, offer all white or all brown bread can be chosen ahead of time by request).
Delightful savoury and sweet scone served with Scottish artisan strawberry preserve, Scottish butter, and clotted cream.
Followed by a selection of mouth-watering homemade cakes.
Coffee or Tea.
More Luxury Rail Journeys