The Golden Eagle Danube Express
The Golden Eagle Danube Express is a spectacular luxury train that runs on several journeys, including between Prague and Budapest and between Venice and Istanbul.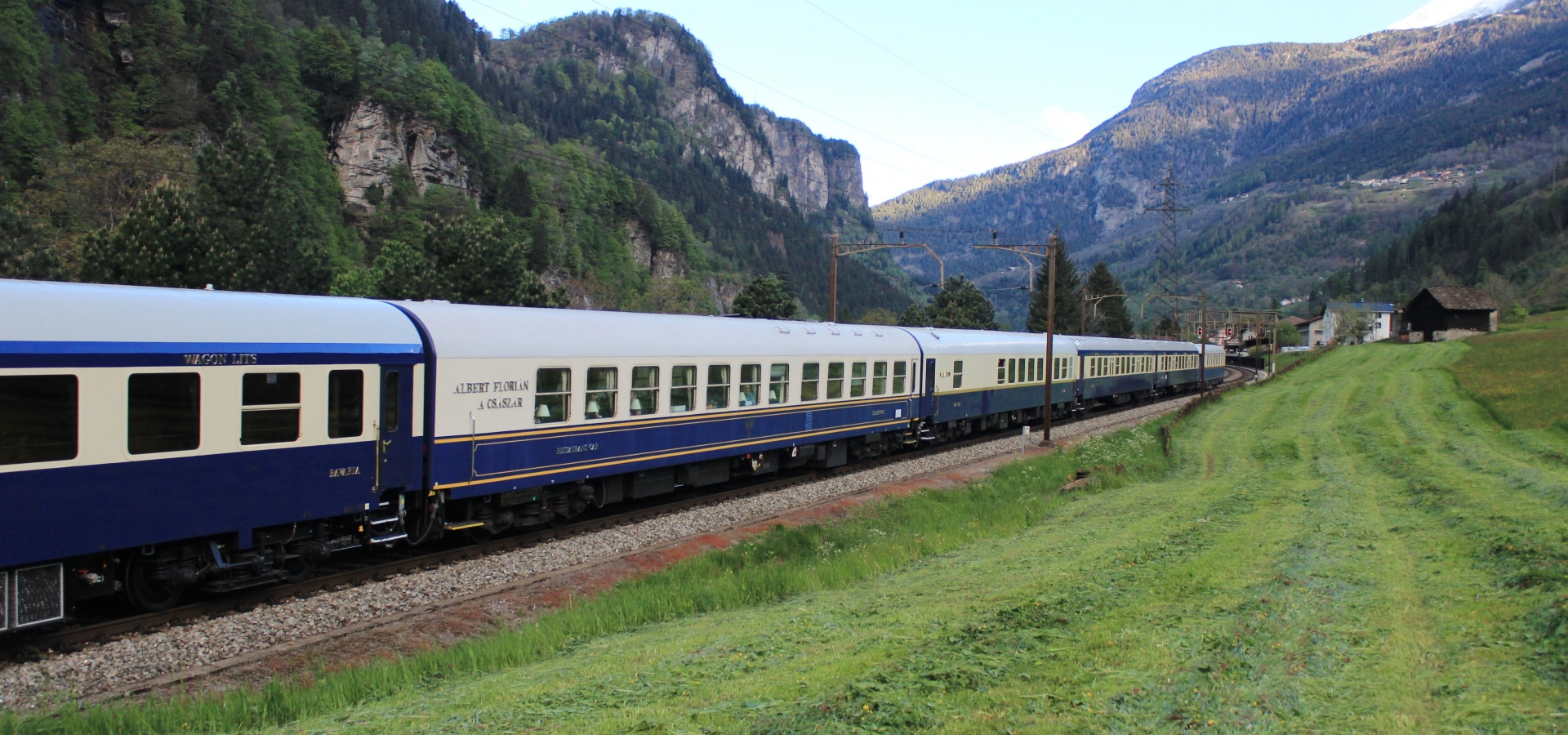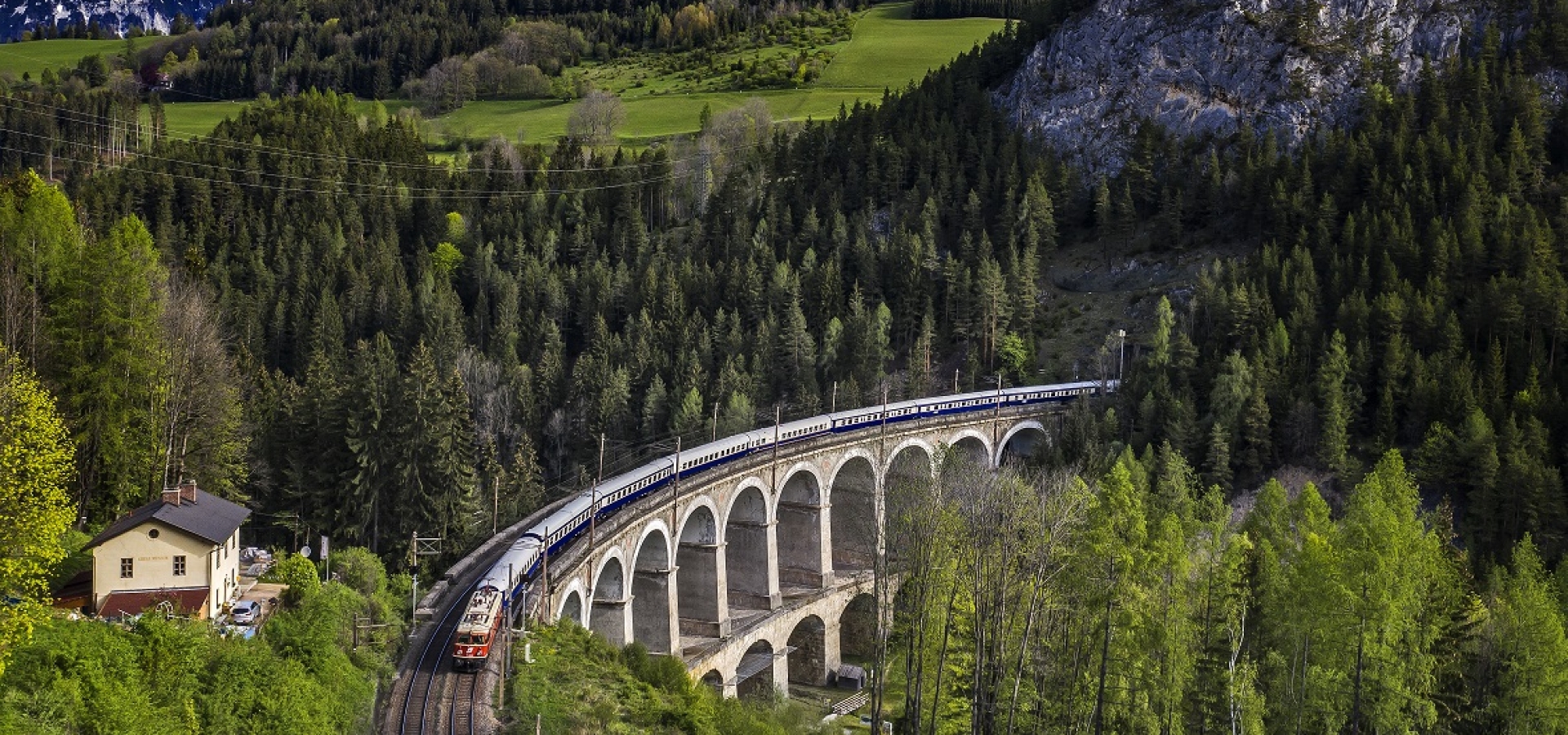 Classes of Accommodation
Superior Deluxe Cabins
Superior Deluxe cabins are larger still (cabin area 8.6 square metres including the bathroom) with comfortable daytime seating including a full-length sofa and two additional chairs. In the evening, the cabin attendant will transform this into a large bedroom with a UK-standard King Size bed. Once again, they have private, fully-ensuite bathrooms, as well as all the facilities contained within the Deluxe Cabins.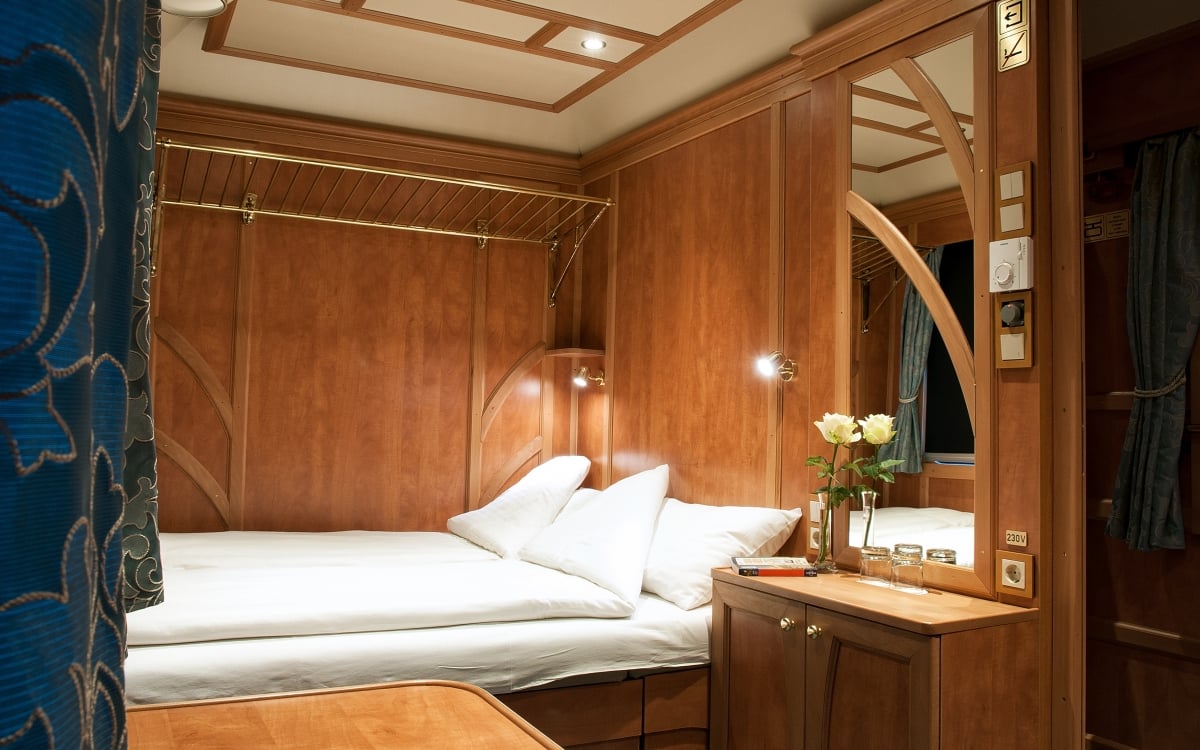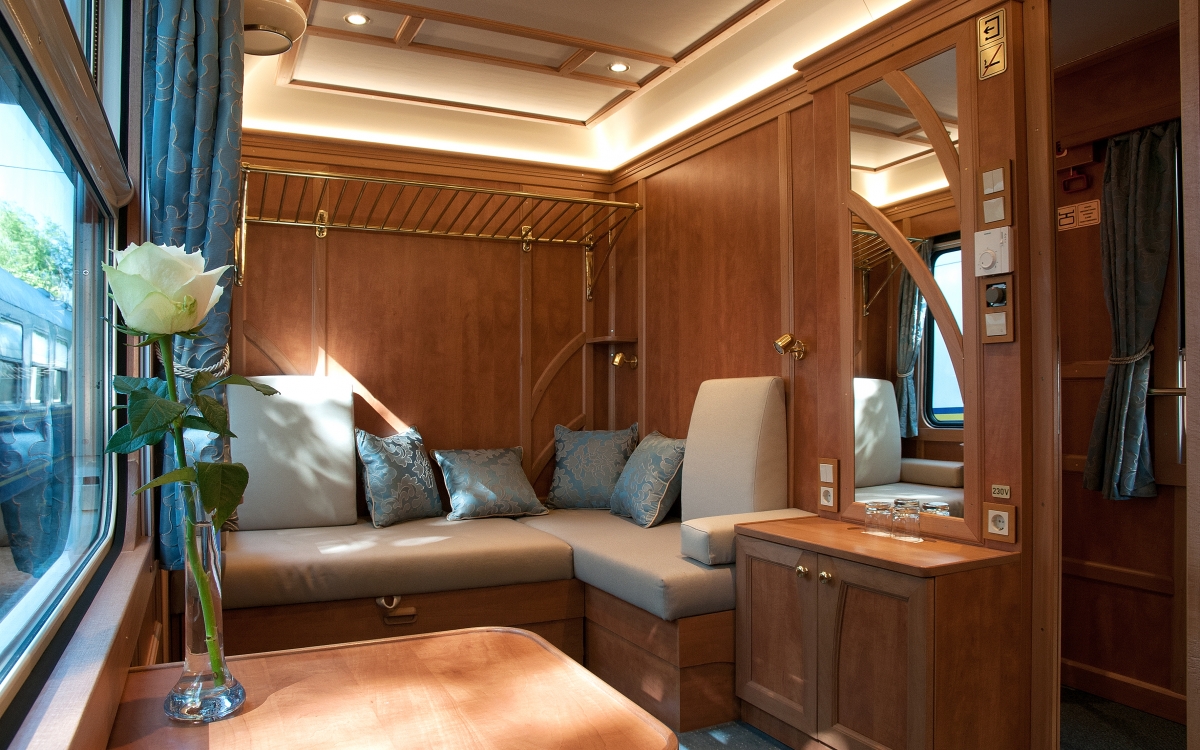 Deluxe Cabins
Deluxe cabins include a private bathroom with a shower, washbasin, and toilet, along with complimentary toiletries and dressing gowns. The cabin style is a combination of wood-panelled walls and soft, coordinated fabrics. By day, there are two comfortable armchairs, together with a free-standing chair  During dinner, the cabin attendant will convert the living room area into two comfortable lower beds. Each cabin has its own air-conditioning, full-length wardrobe, and a safe.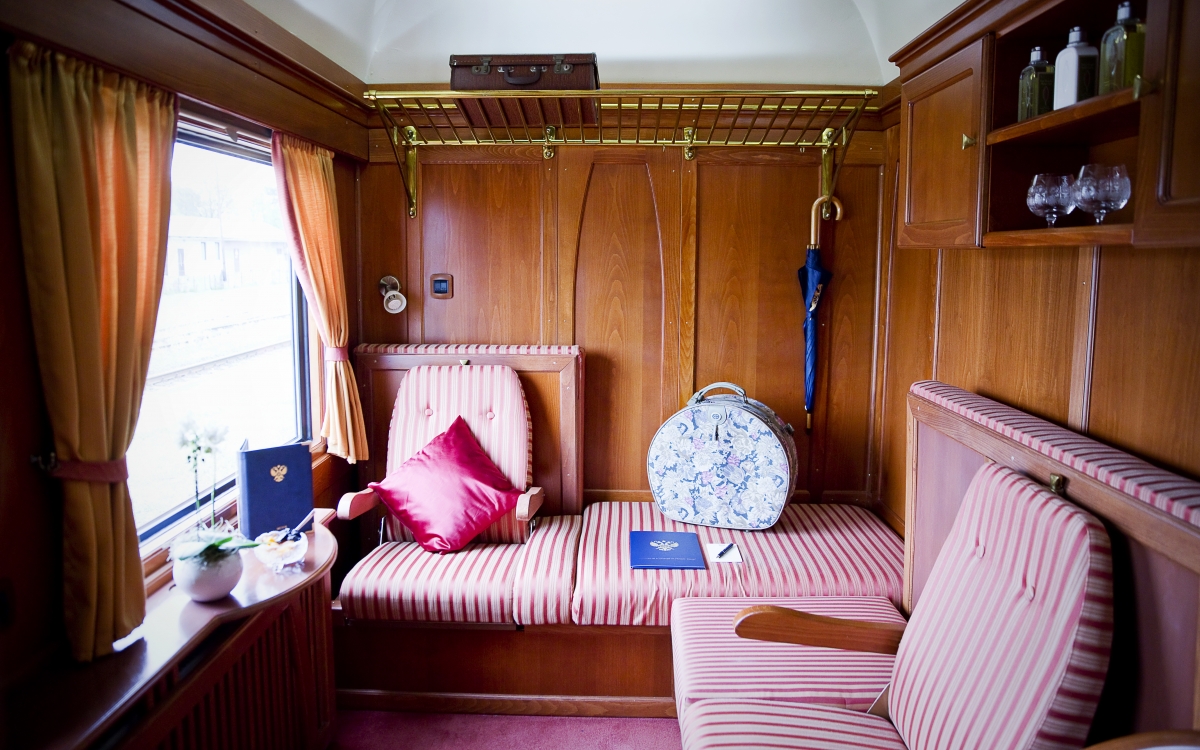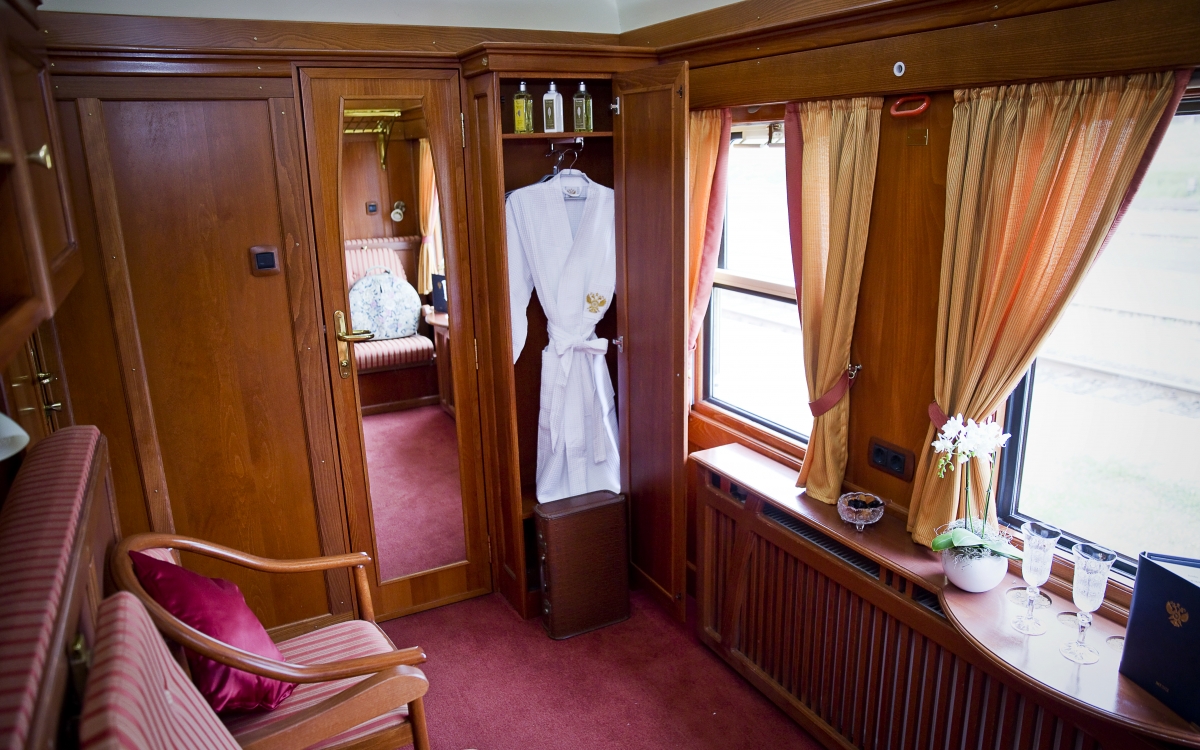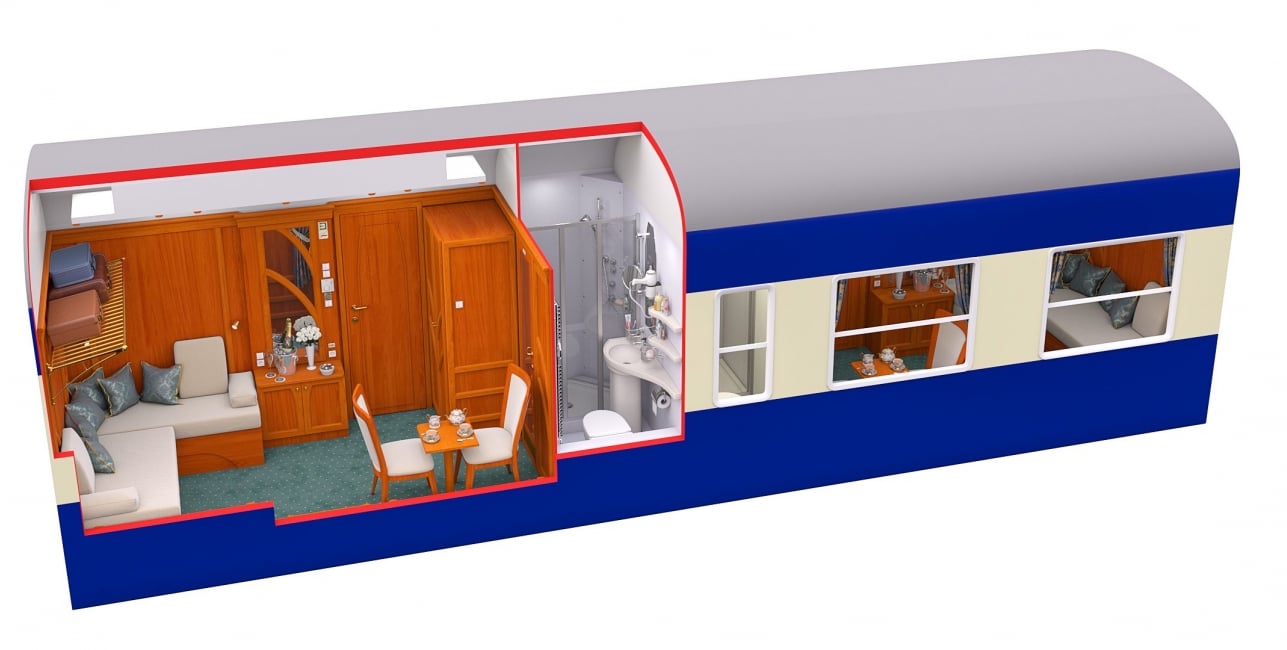 Superior Deluxe Cabins Day View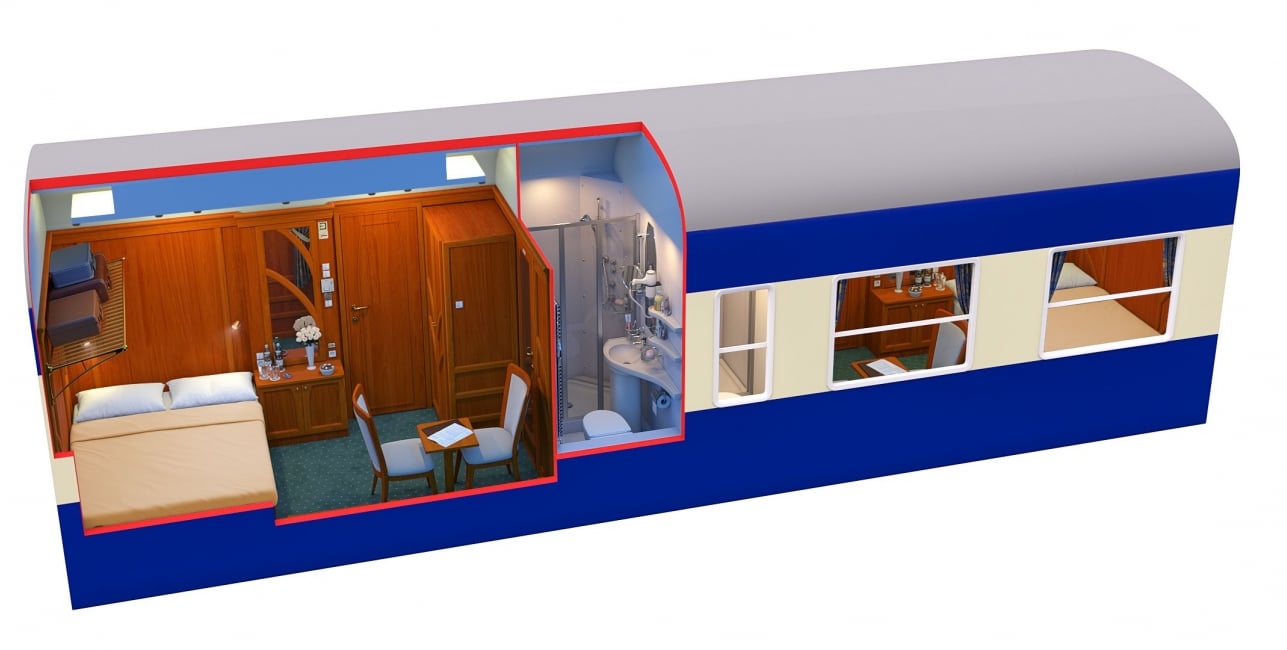 Superior Deluxe Cabins Night View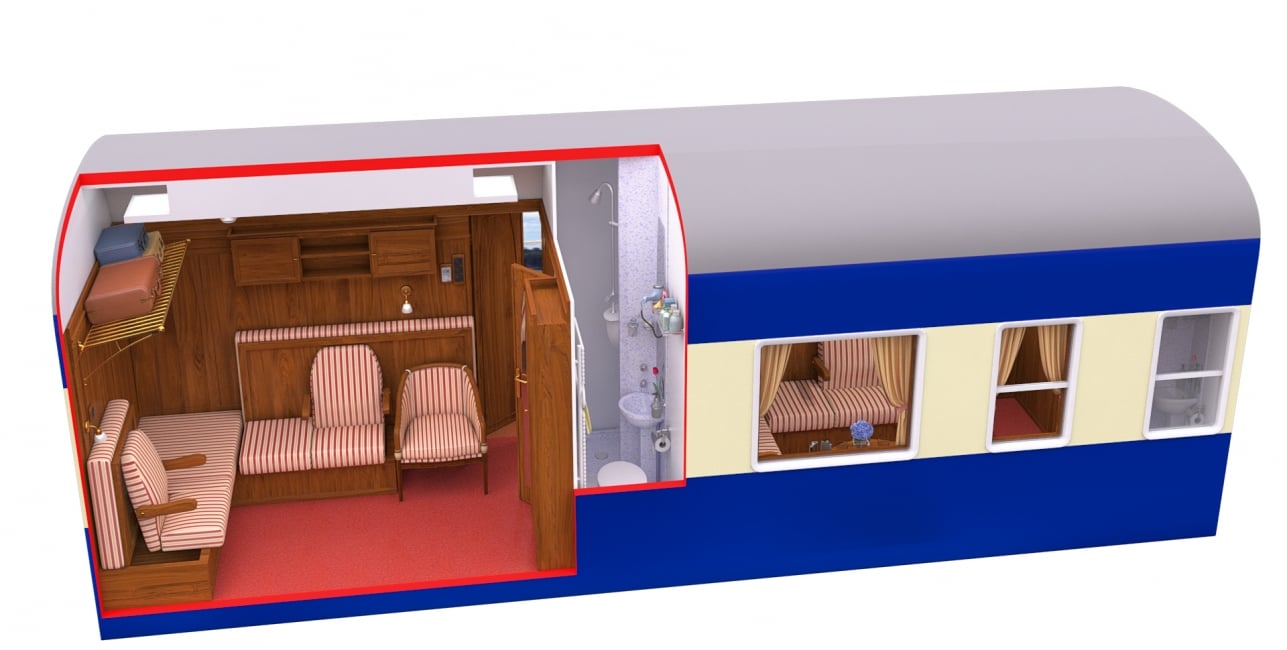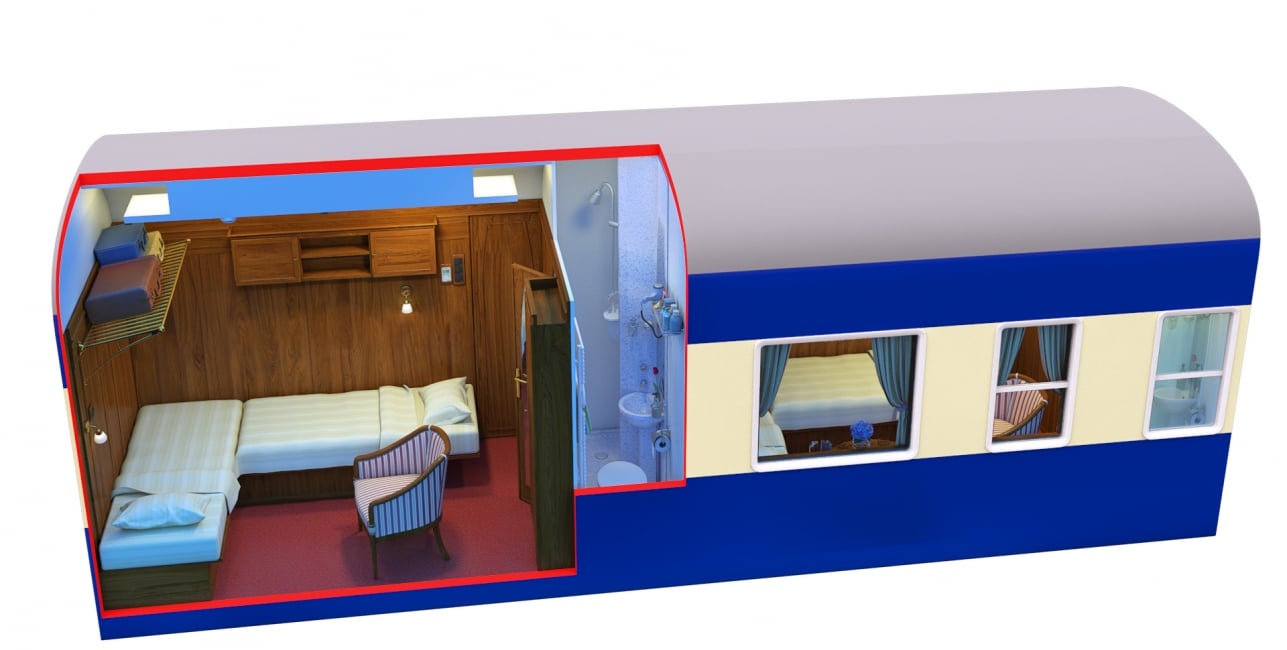 Onboard Dining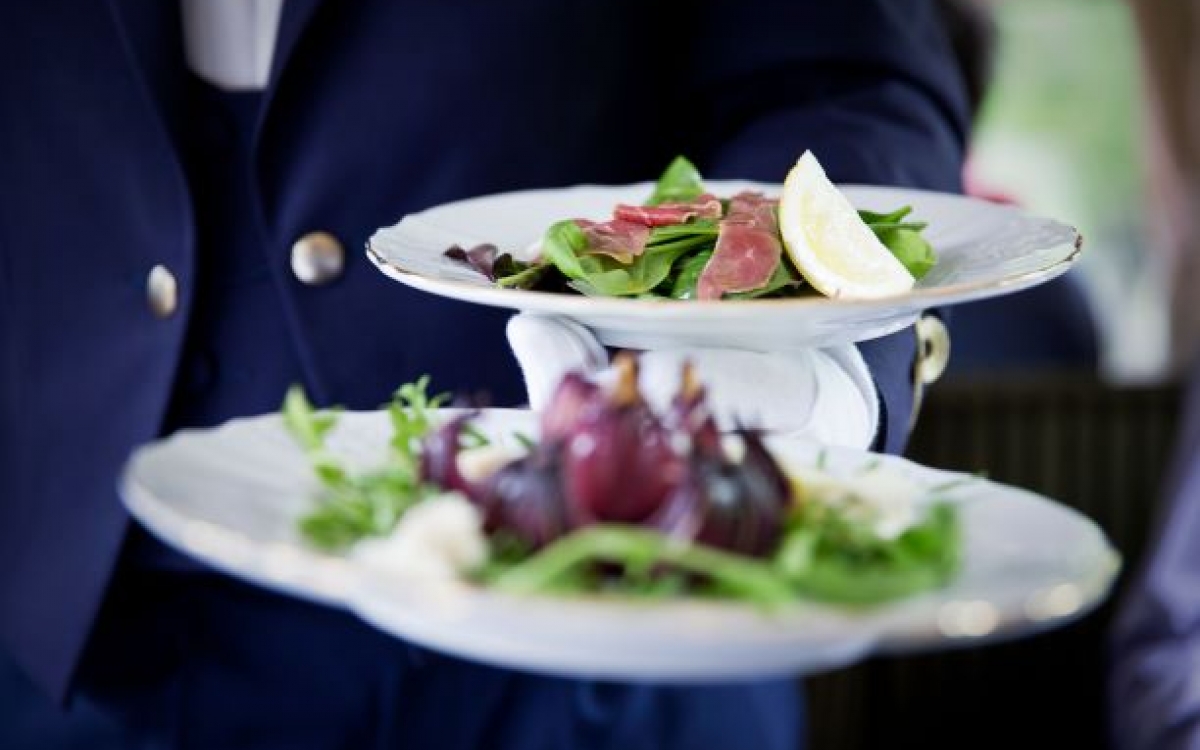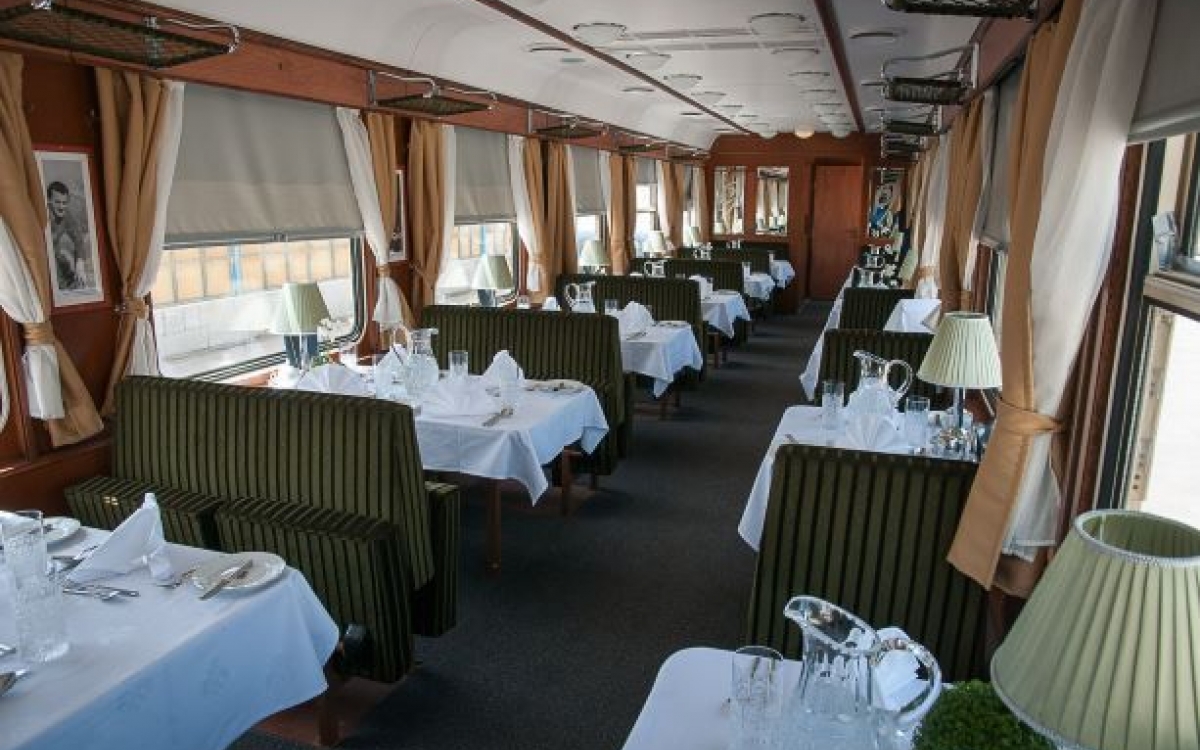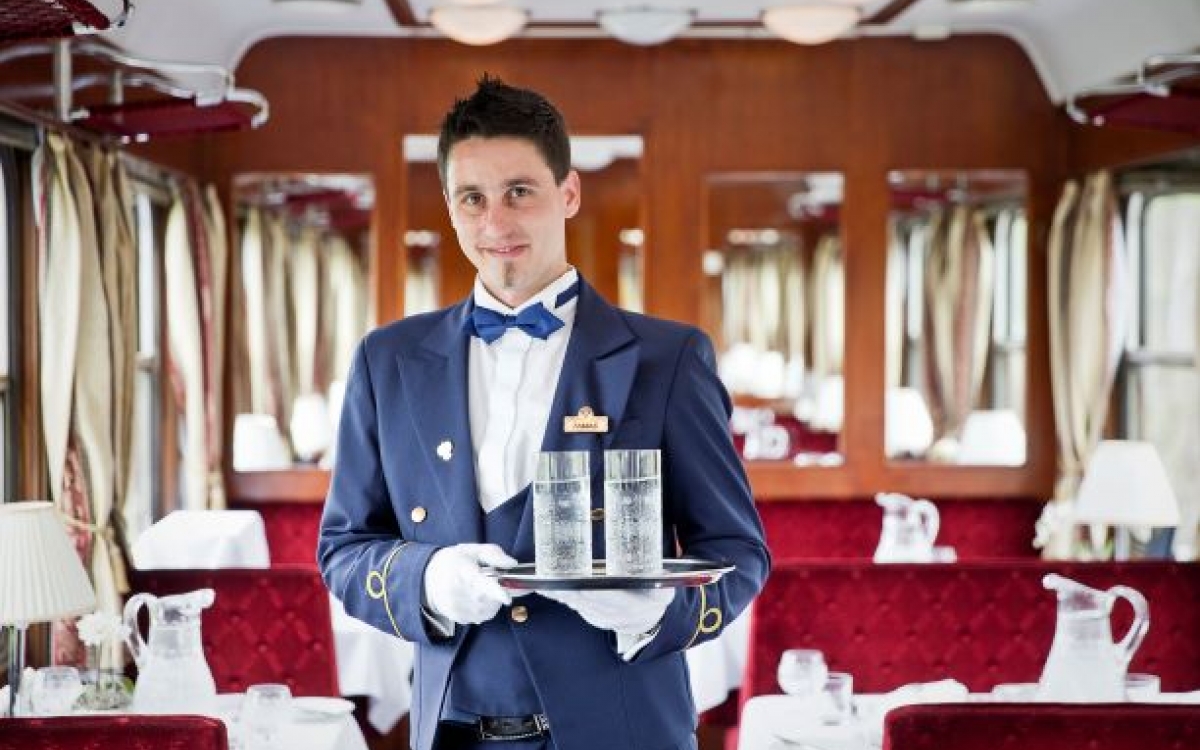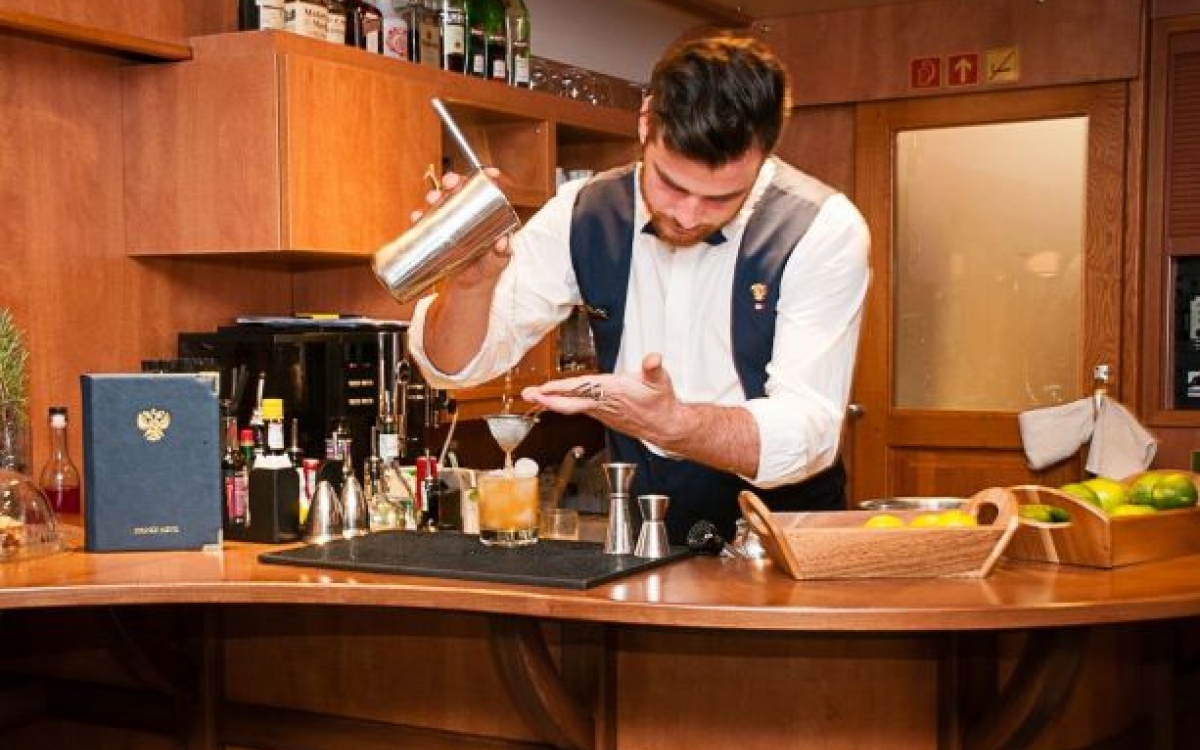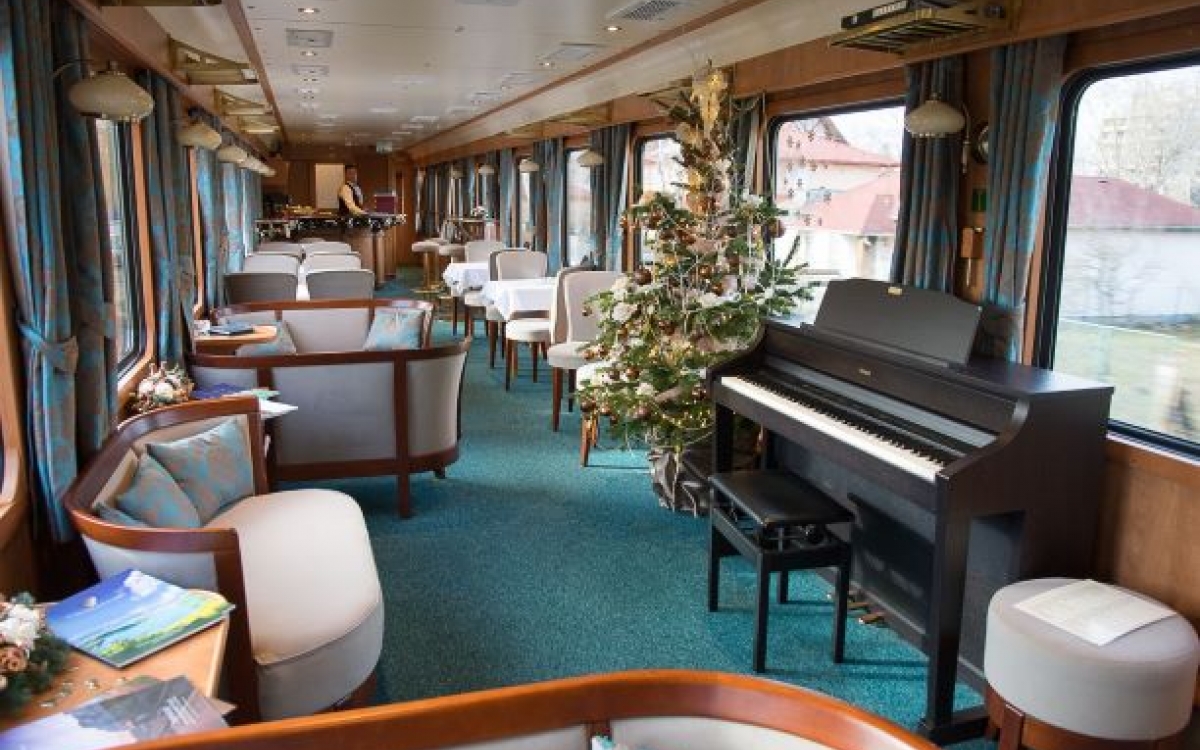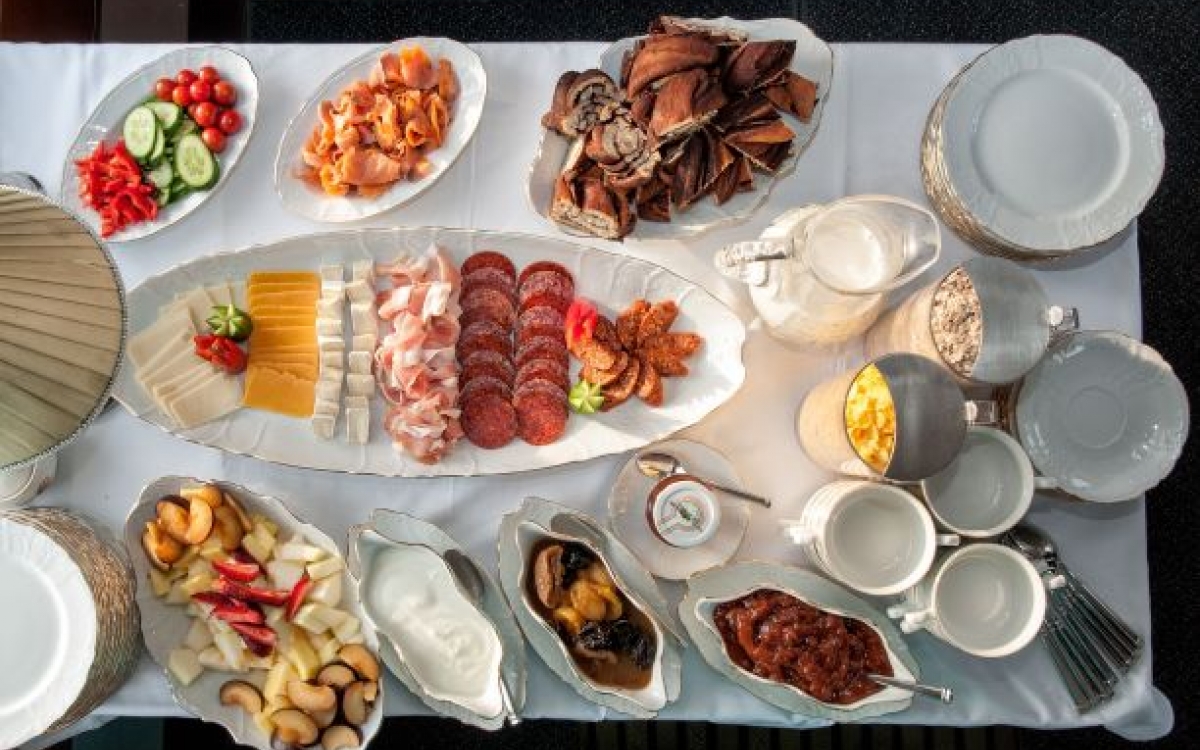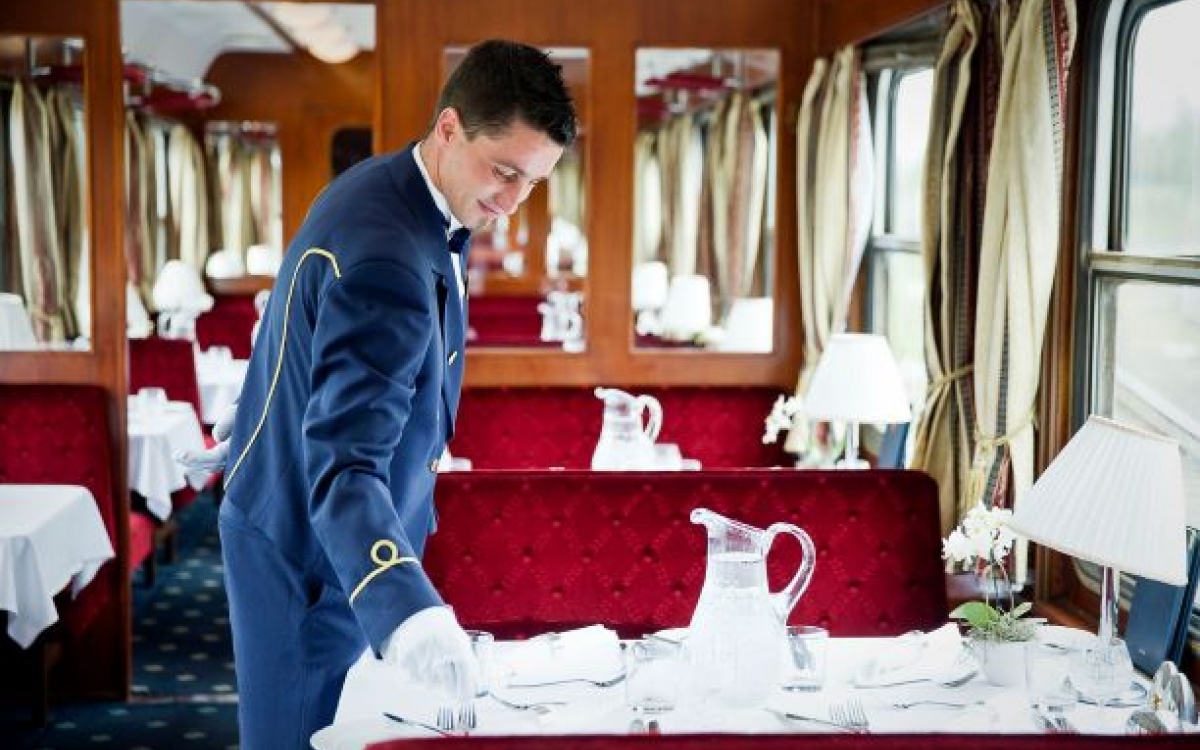 Explore More Trips by Famous Trains