The Ghan
Travel on a luxurious journey through the heart of Australia on The Ghan. Enjoy sumptuous cuisine, elegant private cabins, and off-board excursions within Australia's outback.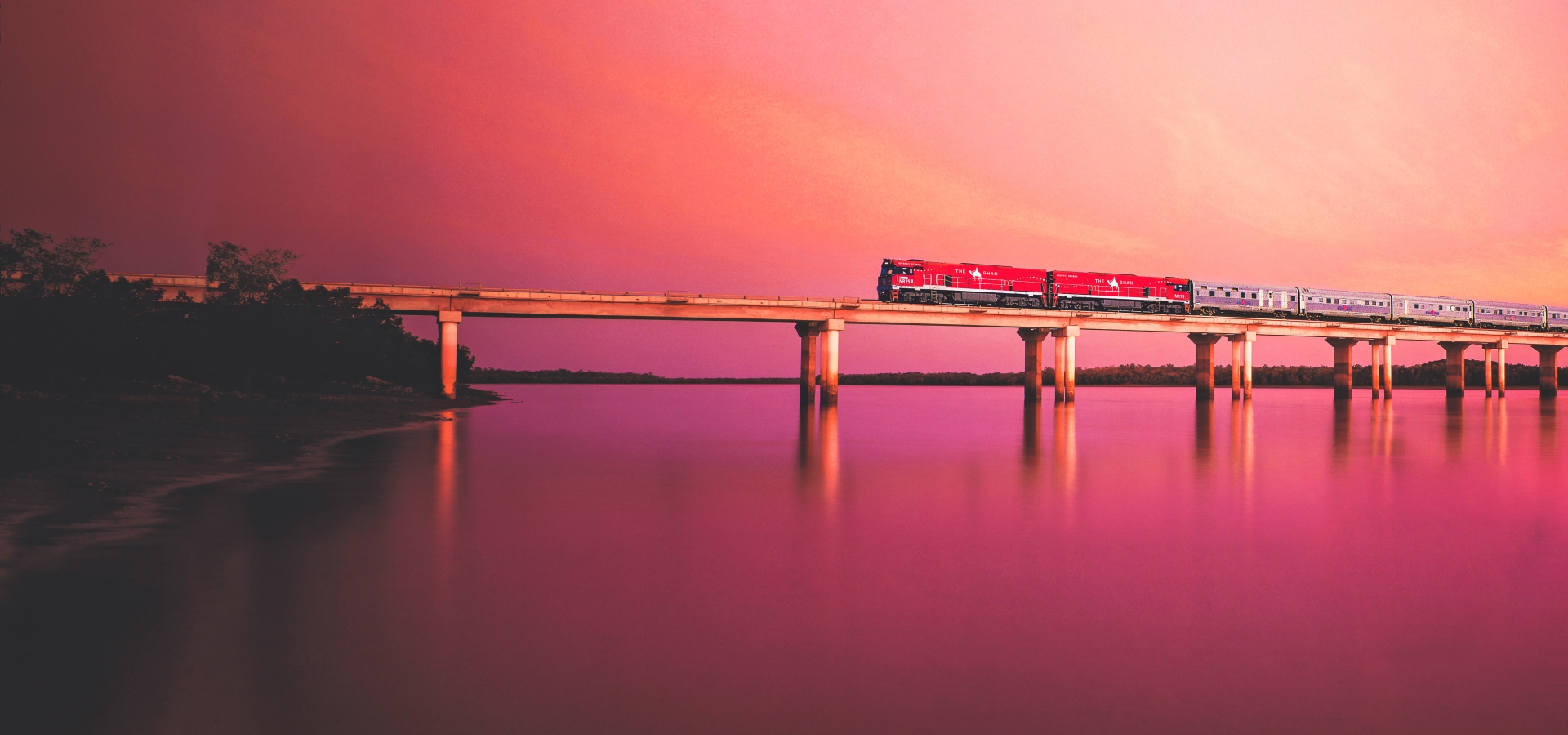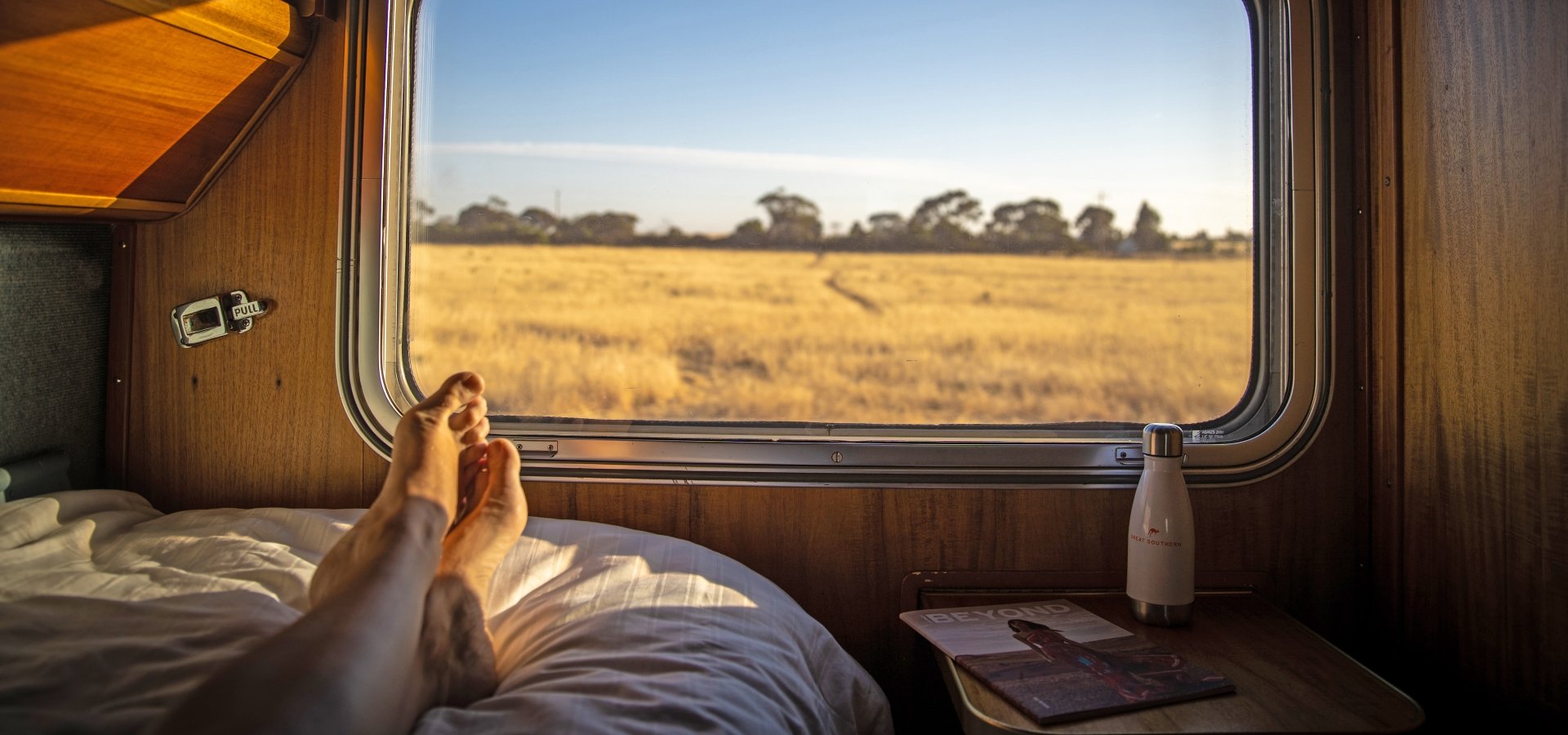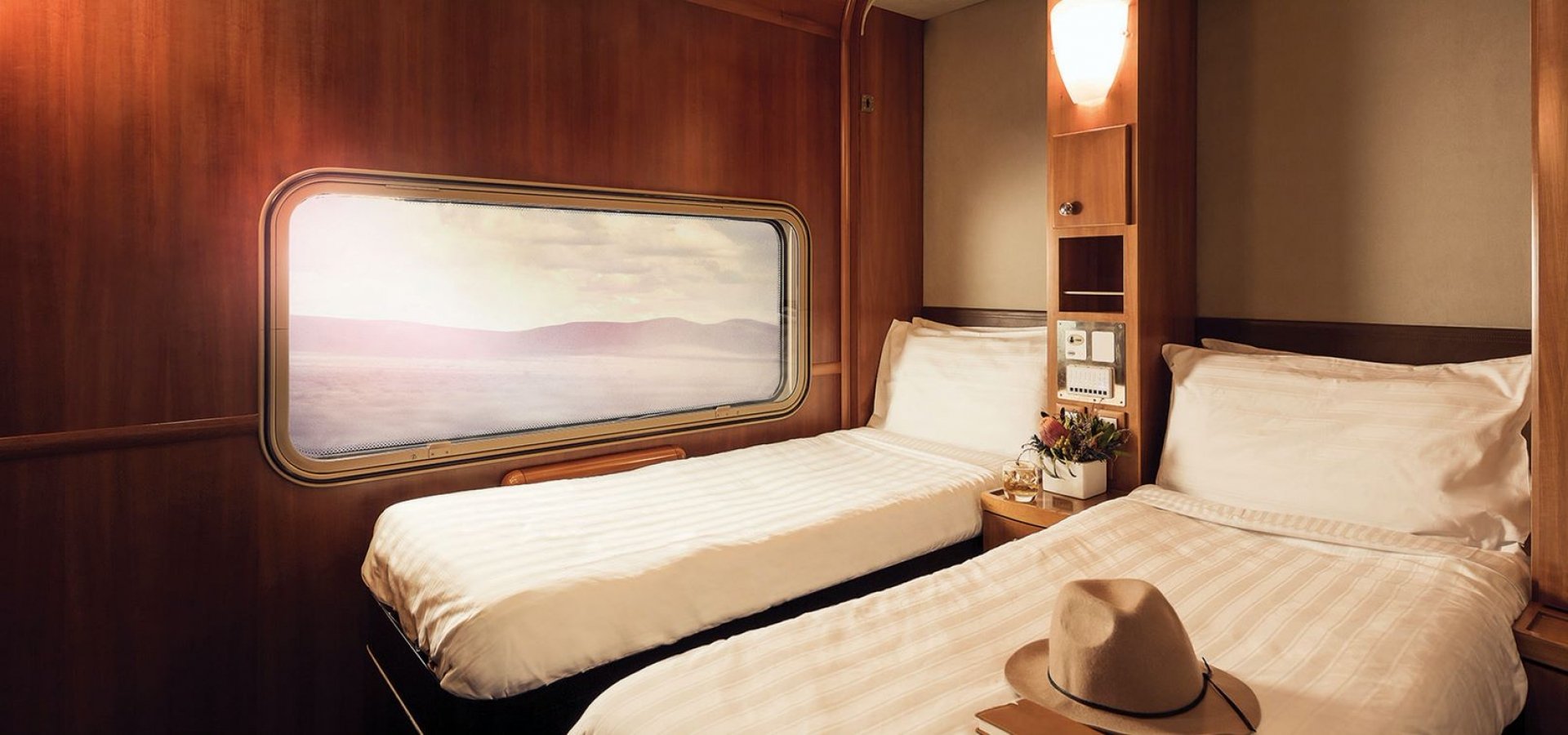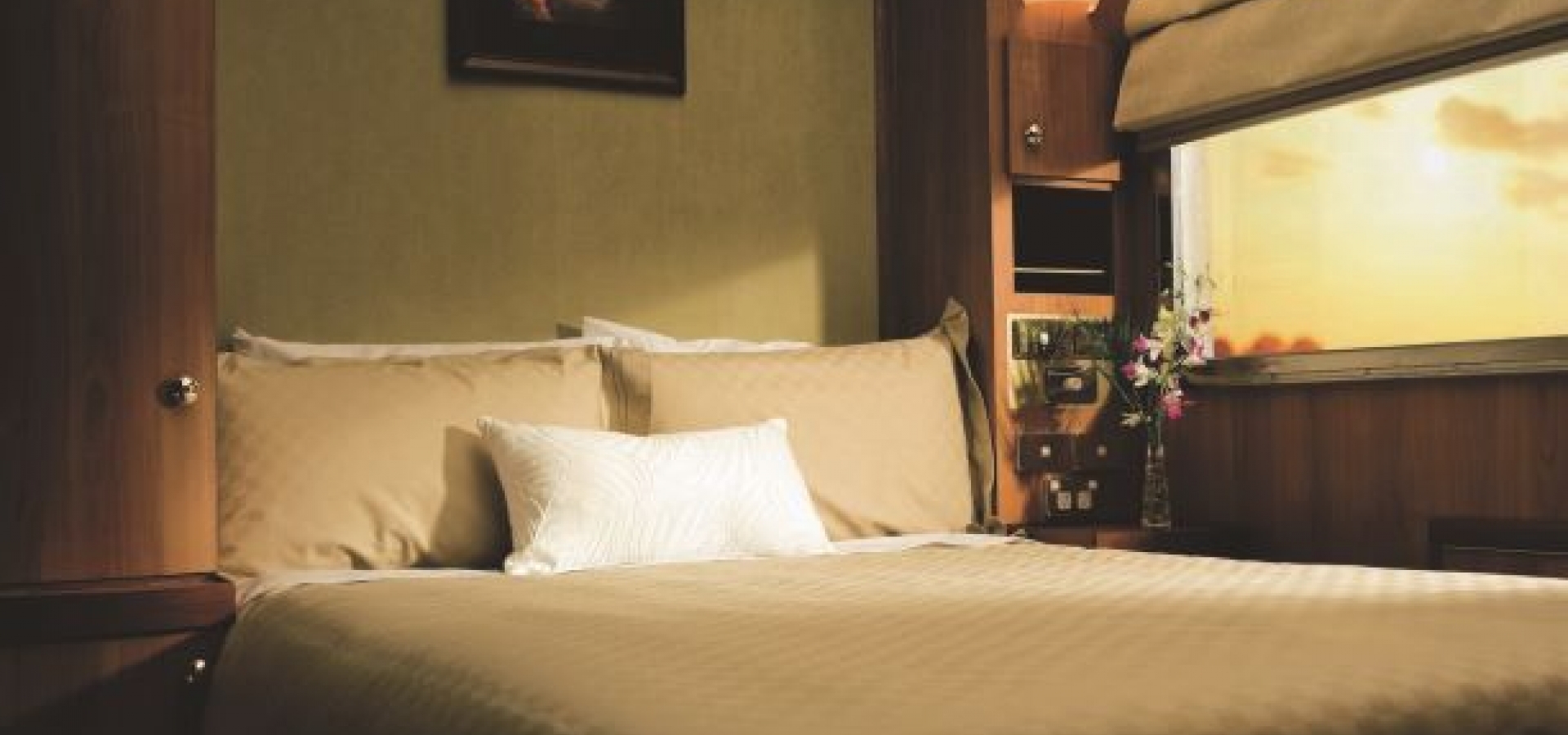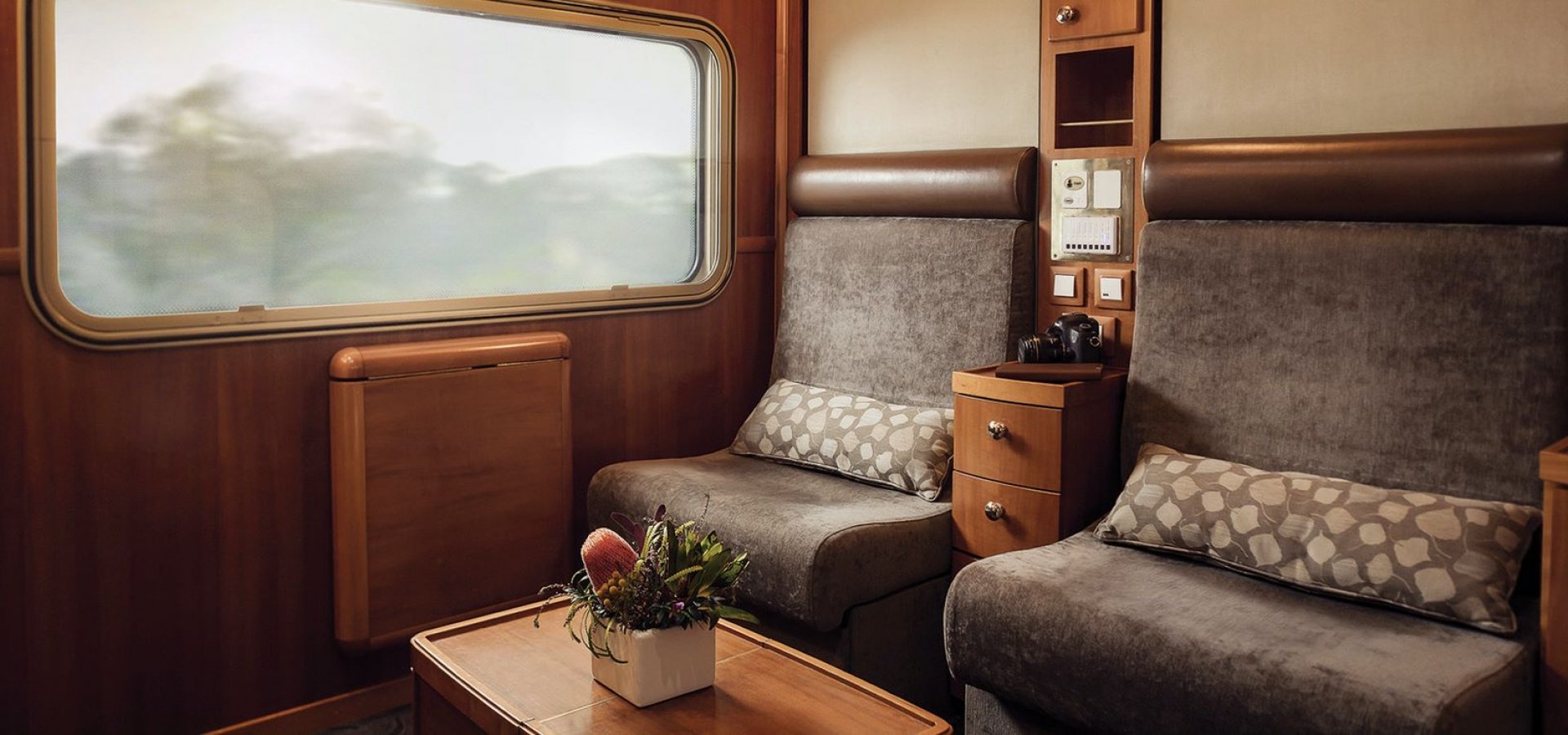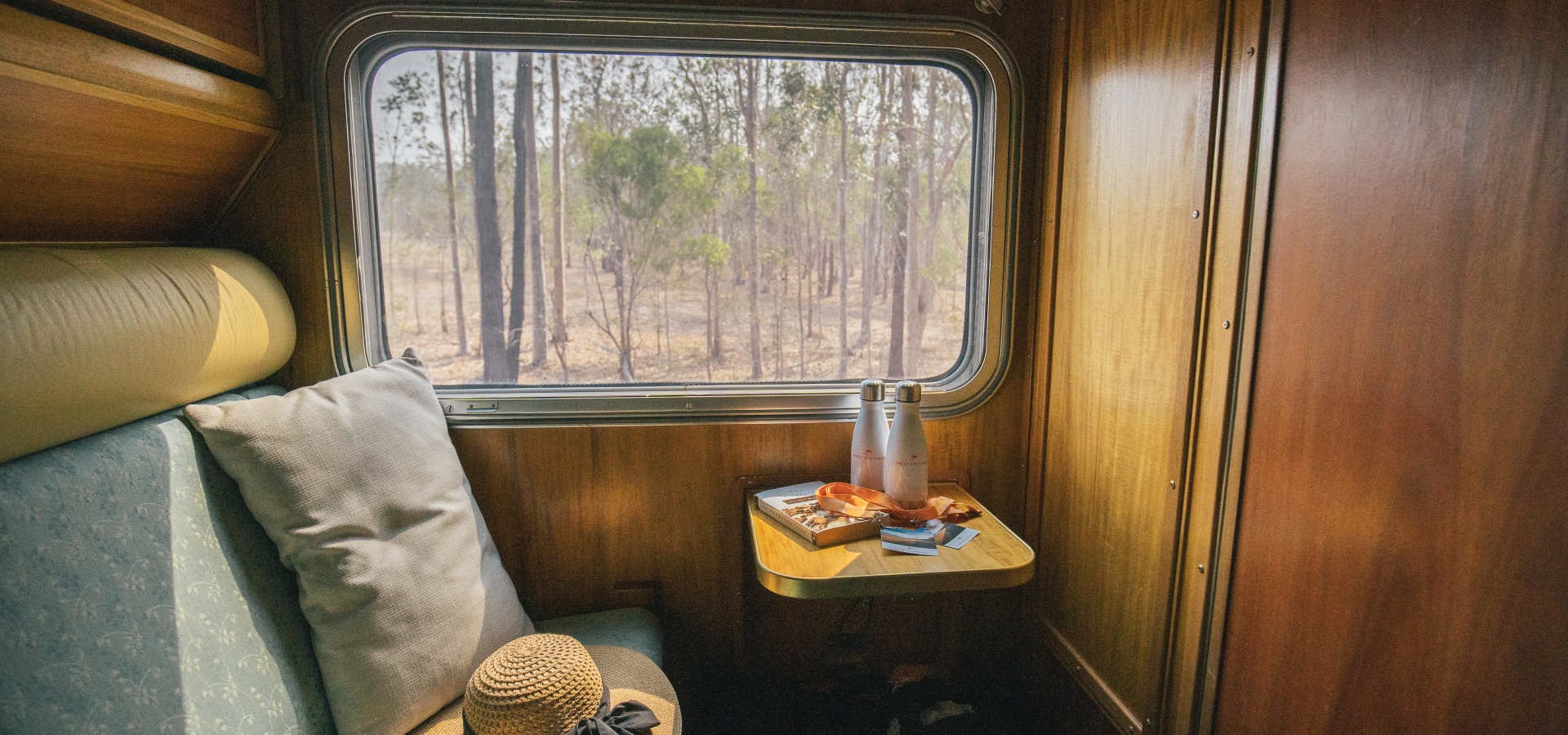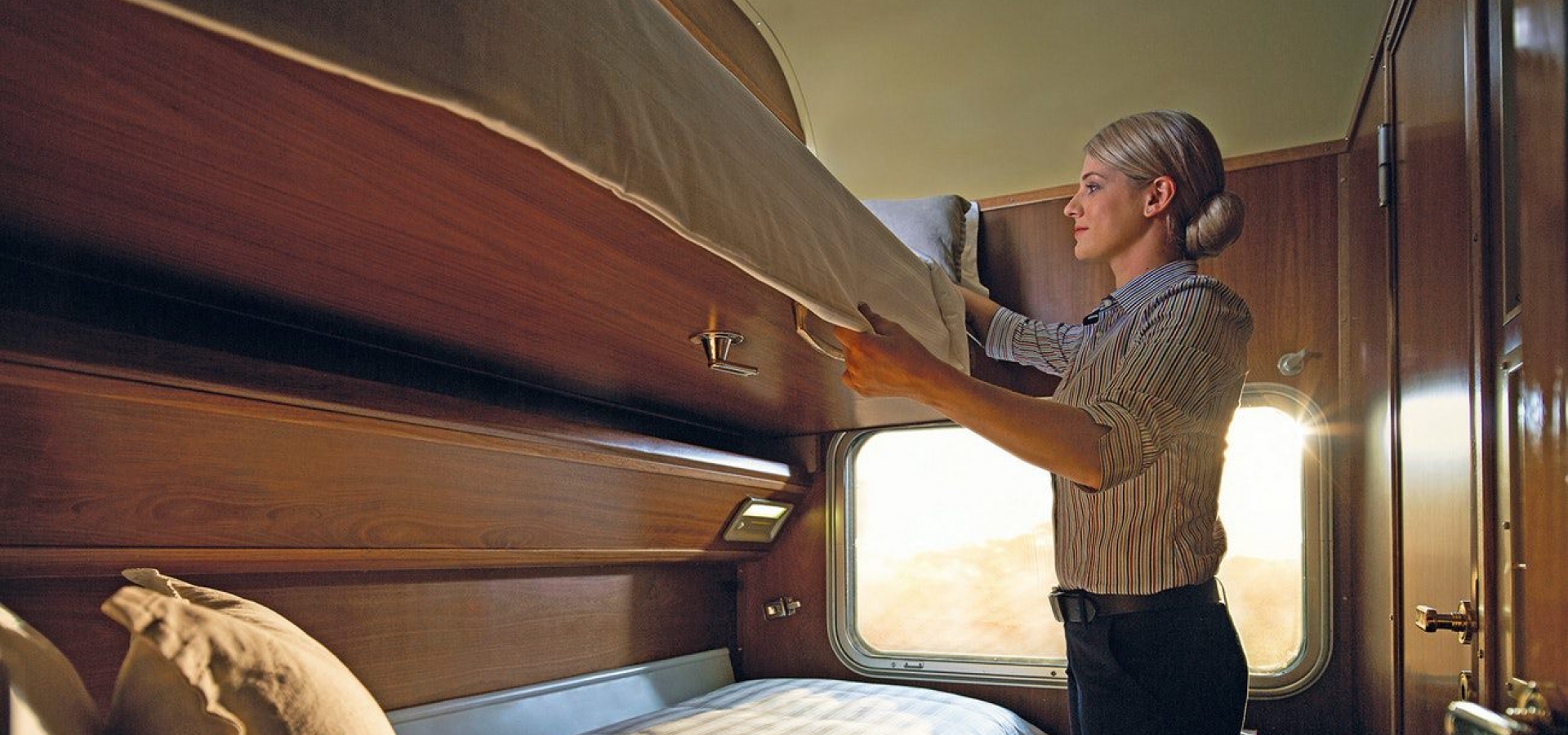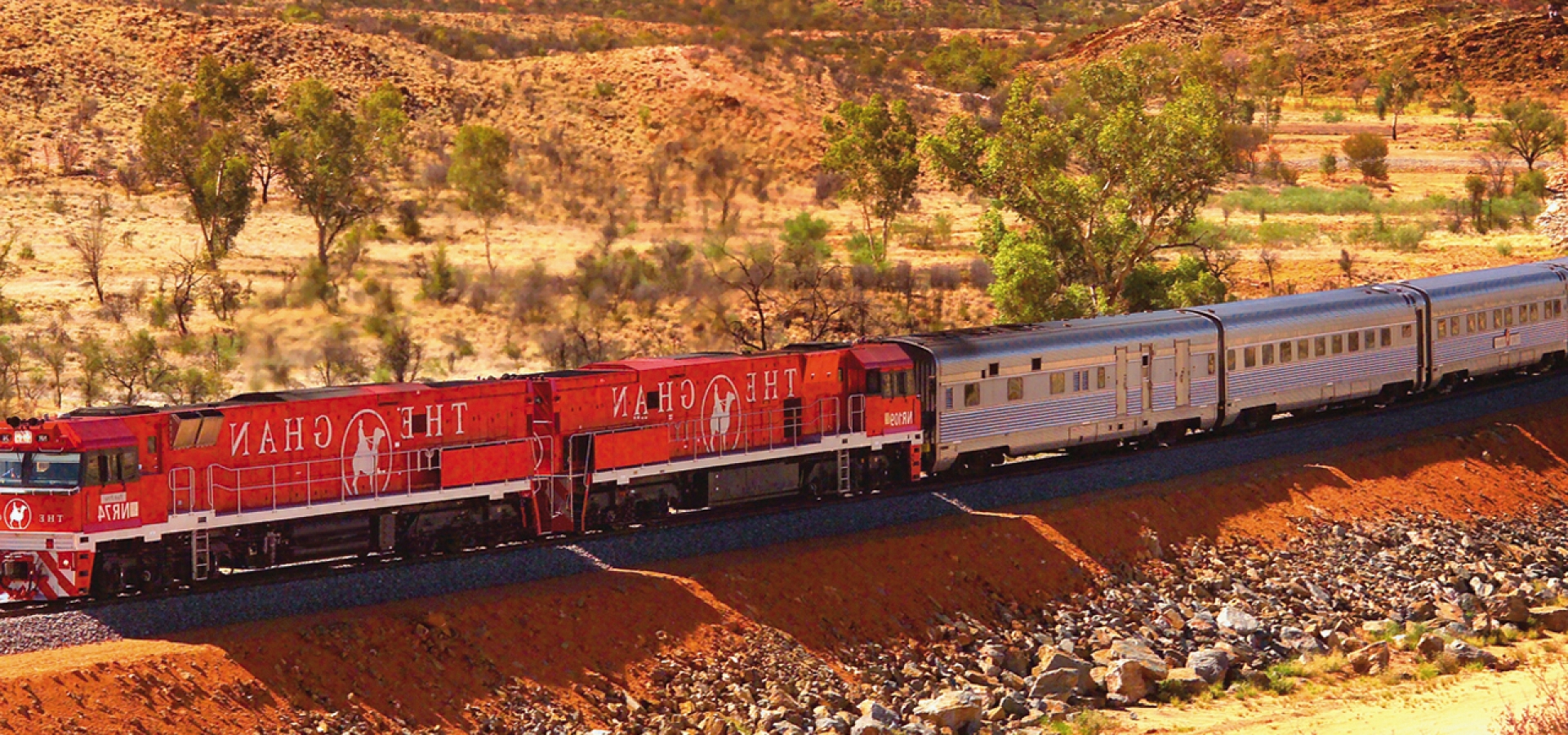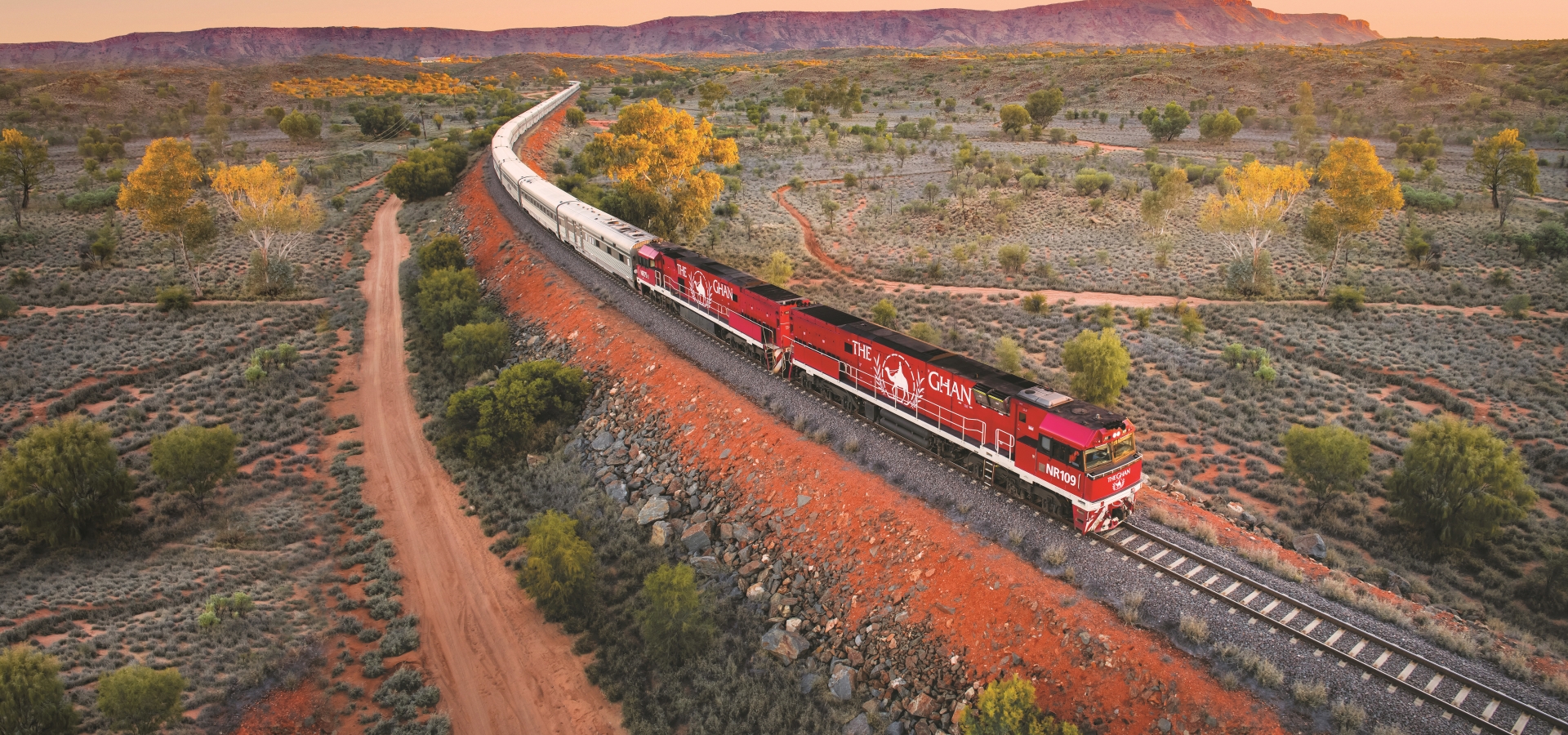 Classes of Accommodation
Platinum Class Cabins
For the discerning traveller, Platinum Service adds an enhanced level of sophistication to your journey. Stylishly appointed, spacious suites complemented by discreet, personalised service and world-class food and wine make this a very special travel experience.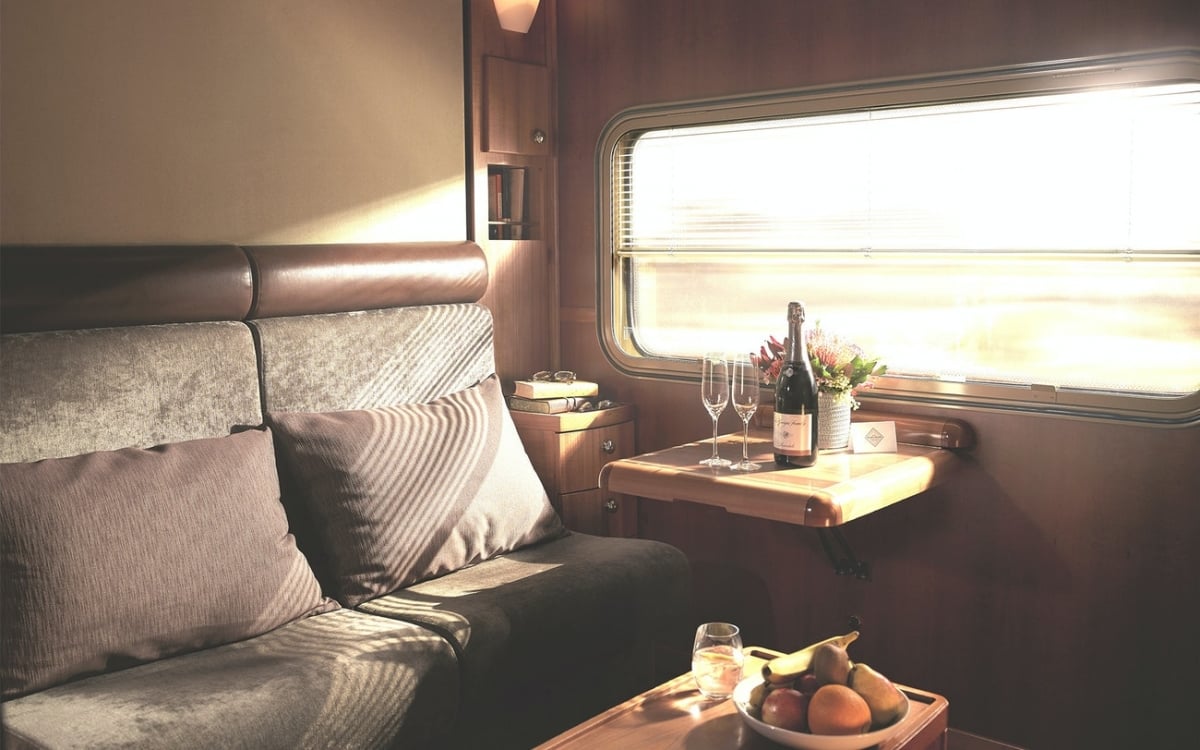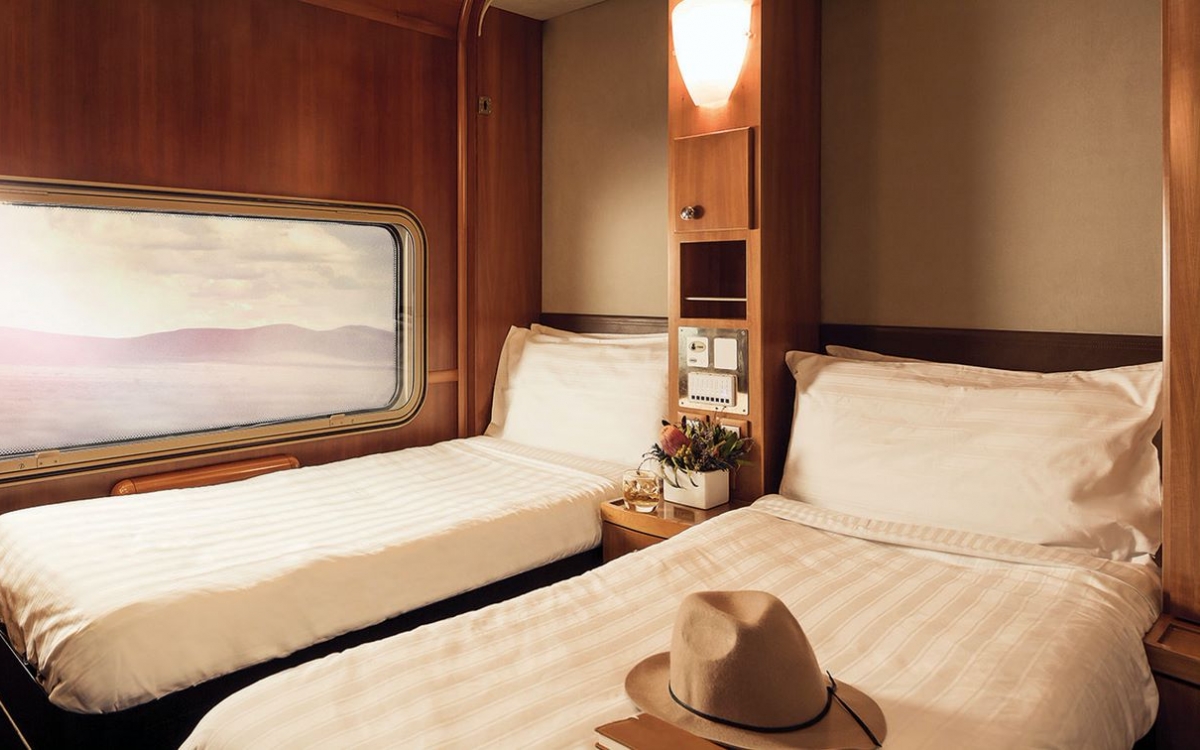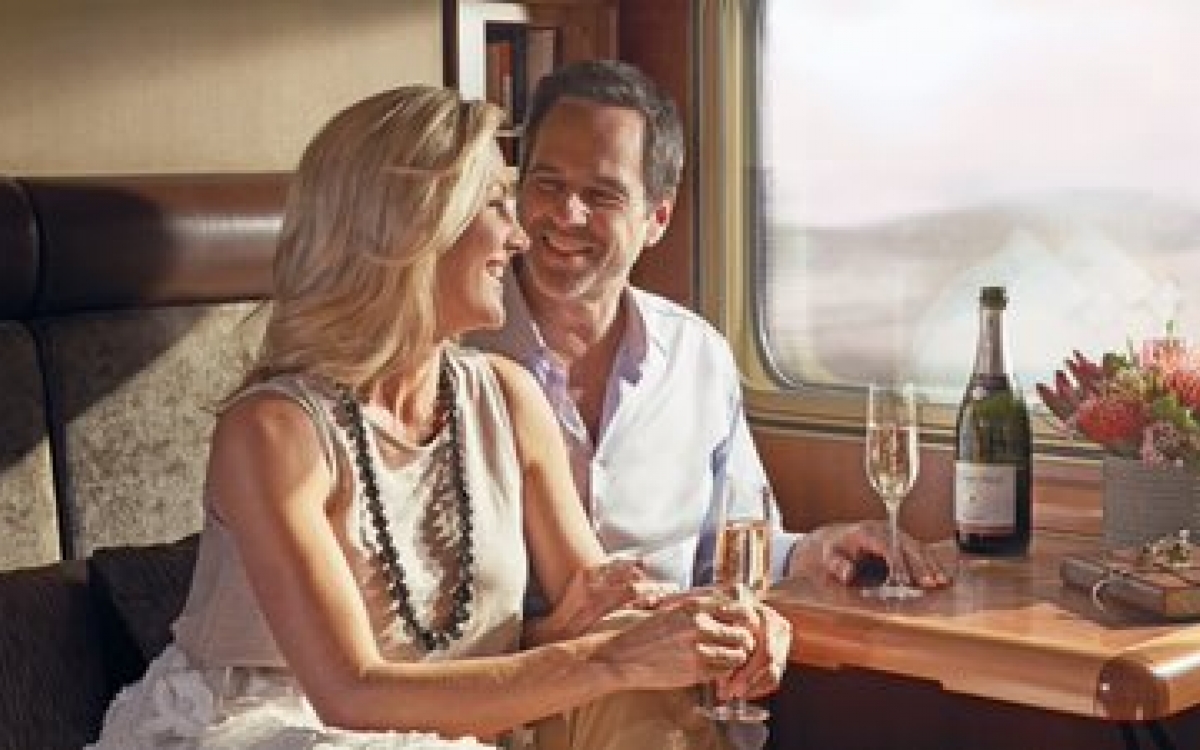 Gold Class Twin Cabins
Gold Class Twin cabins have everything you need to make you feel right at home for the amazing experience that lies ahead. This is your private oasis, a superbly comfortable overnight room to recline and let the rhythm of the tracks sway you to sleep ahead of your next adventure.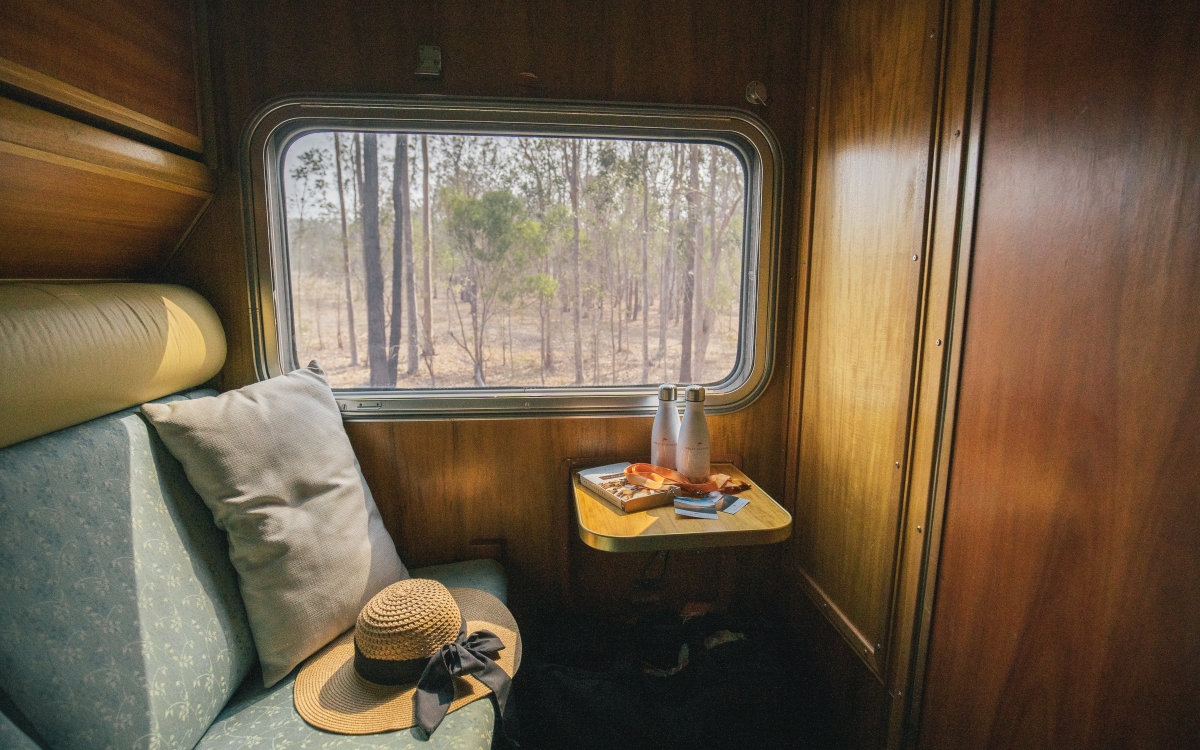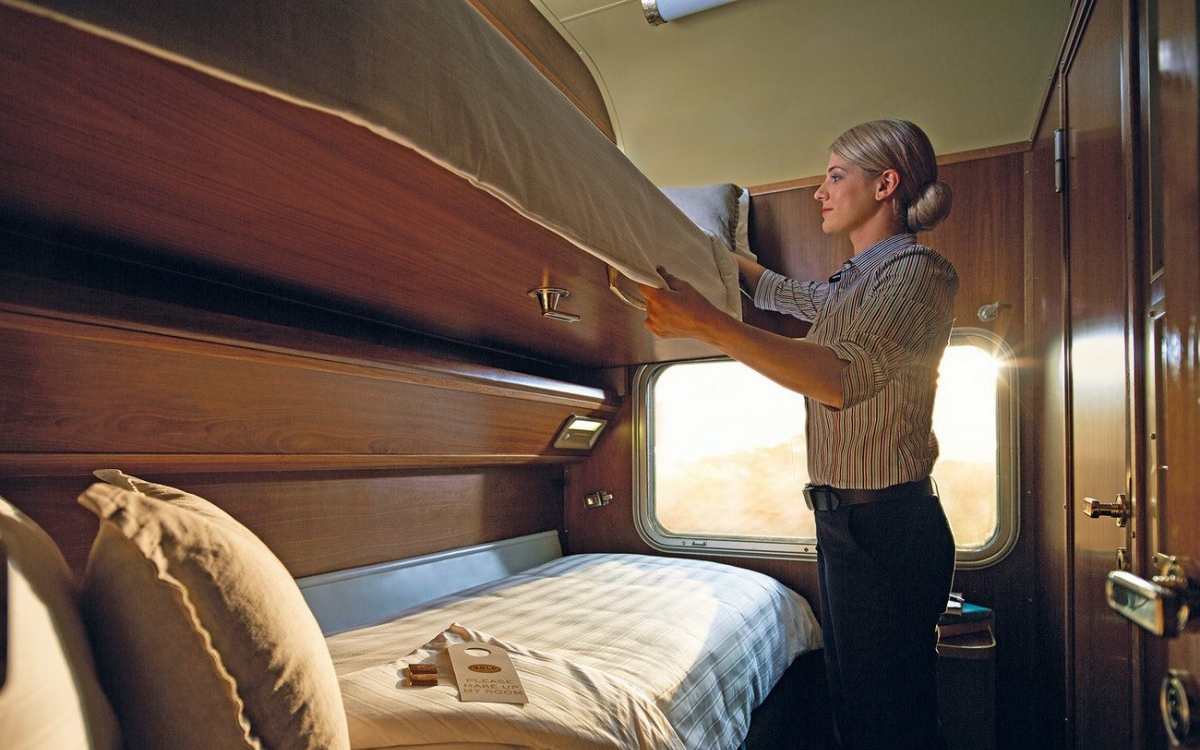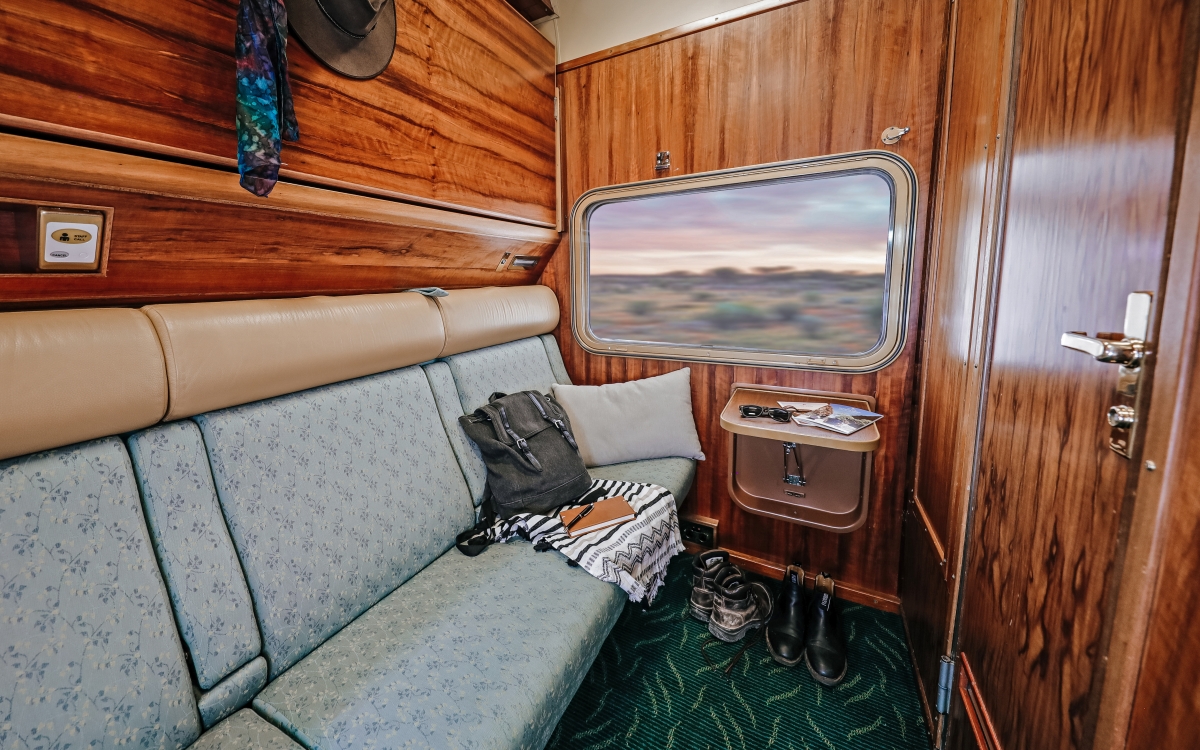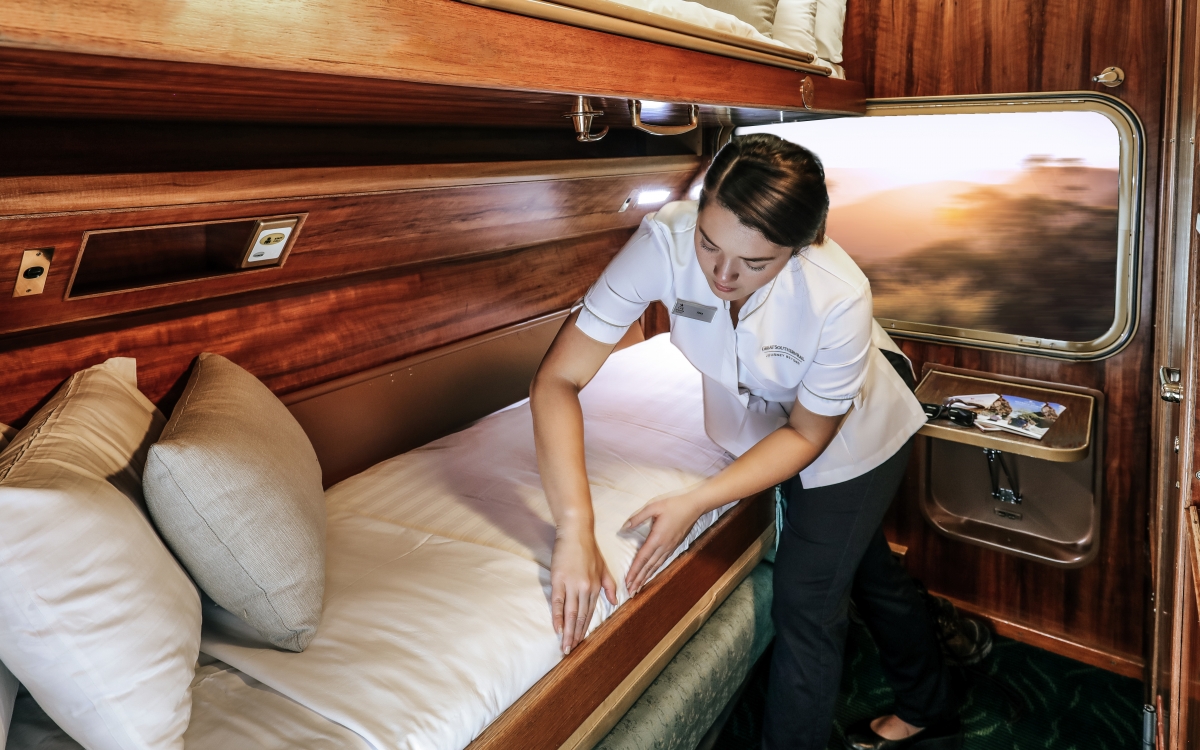 Gold Class Single
Gold Class Single is a comfortable sleeper cabin option that offers all the luxurious inclusions of the Gold Service Twin such as fully inclusive dining with three gourmet meals per day, all-inclusive Australian wines, beers, base spirits, and non-alcoholic beverages. Gold Class Single Cabins are approximately 7 feet long by 4 feet wide, and by day they include a comfortable armchair, a table, and a sink in the corner.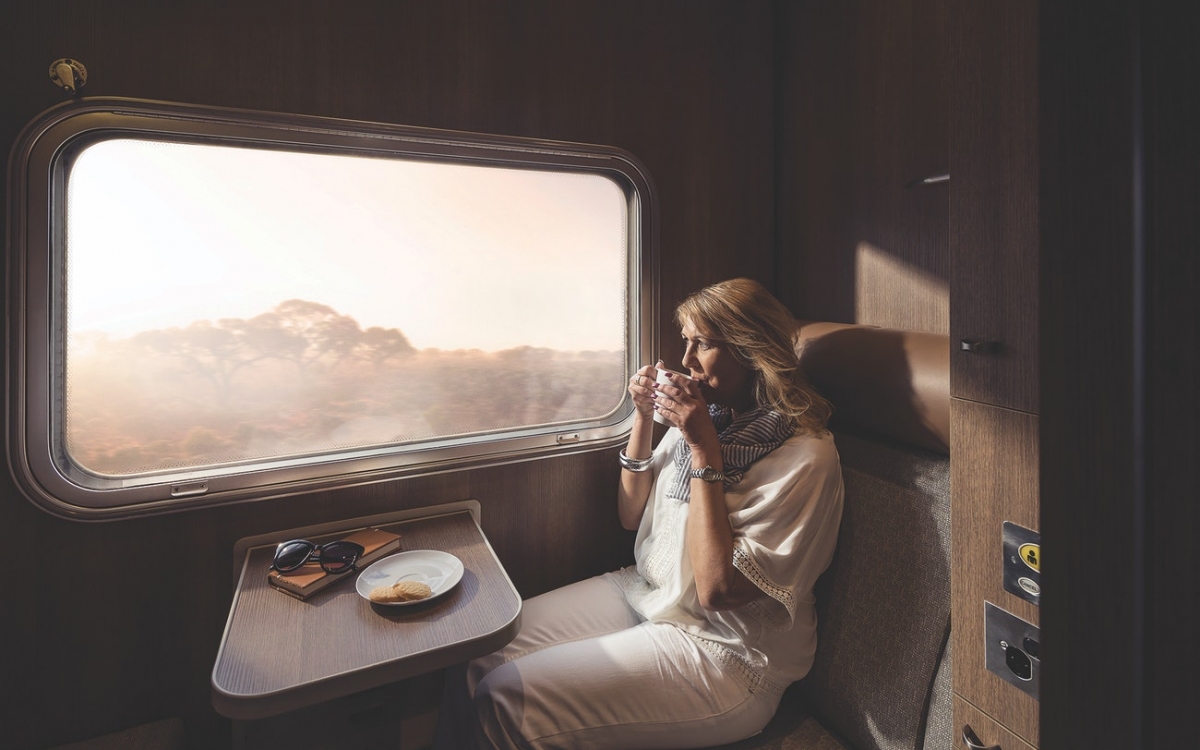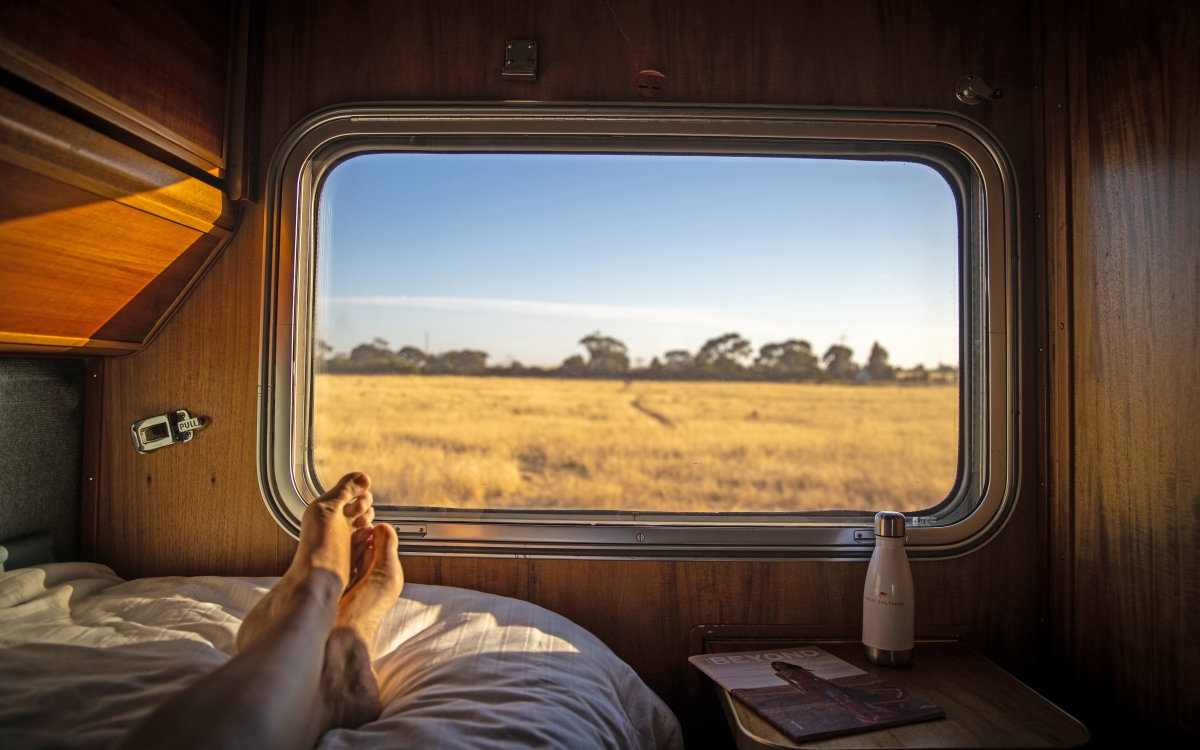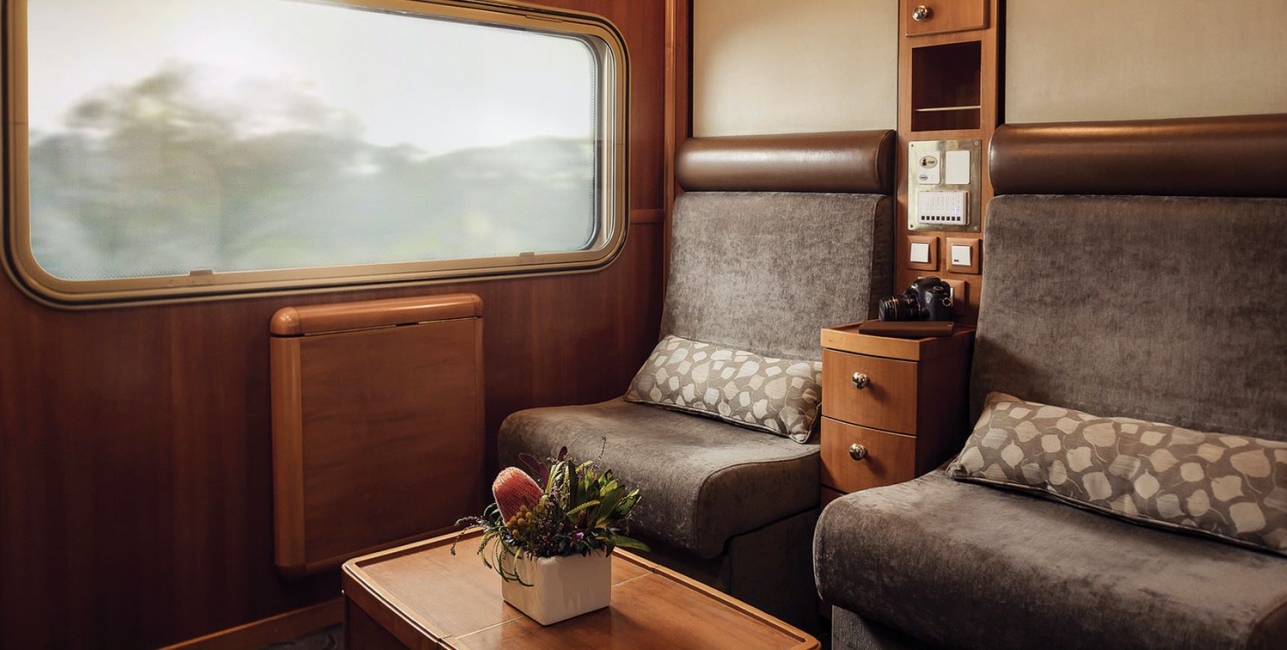 Platinum Cabins
These cabins are larger than Gold Class and the enhanced space offers yet more comfort and luxury. Platinum guests enjoy a full-size ensuite bathroom, as well as, exclusive use of the Platinum Club Carriage. By day, your cabin is configured as a private lounge with deluxe seating, a table, and two ottomans. By night, you'll enjoy a deep, comfortable sleep as the lounges convert into a comfortable bedroom with either double or twin beds (subject to availability).
As with Gold Class, meals and wine, beer, and soft drinks are included in the cost of the journey, together with a number of other special touches unique to Platinum Class.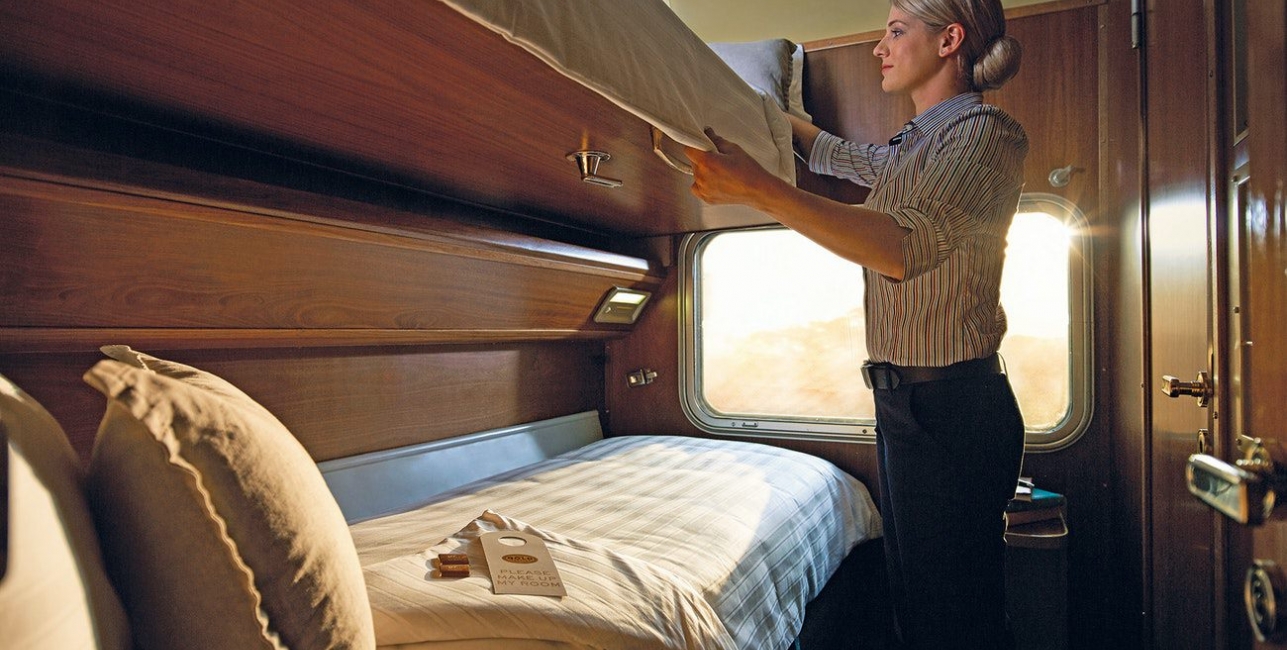 Gold Class Twin Cabins
Gold Twin Cabins hare all of the features of the Single Cabins, including the complimentary three-course meals and drinks. They contain a sofa for daytime use, which folds away to become an upper and lower berth in the evening. In addition, Twin Cabins have a compact private bathroom, containing a  hot shower, toilet, and washbasin.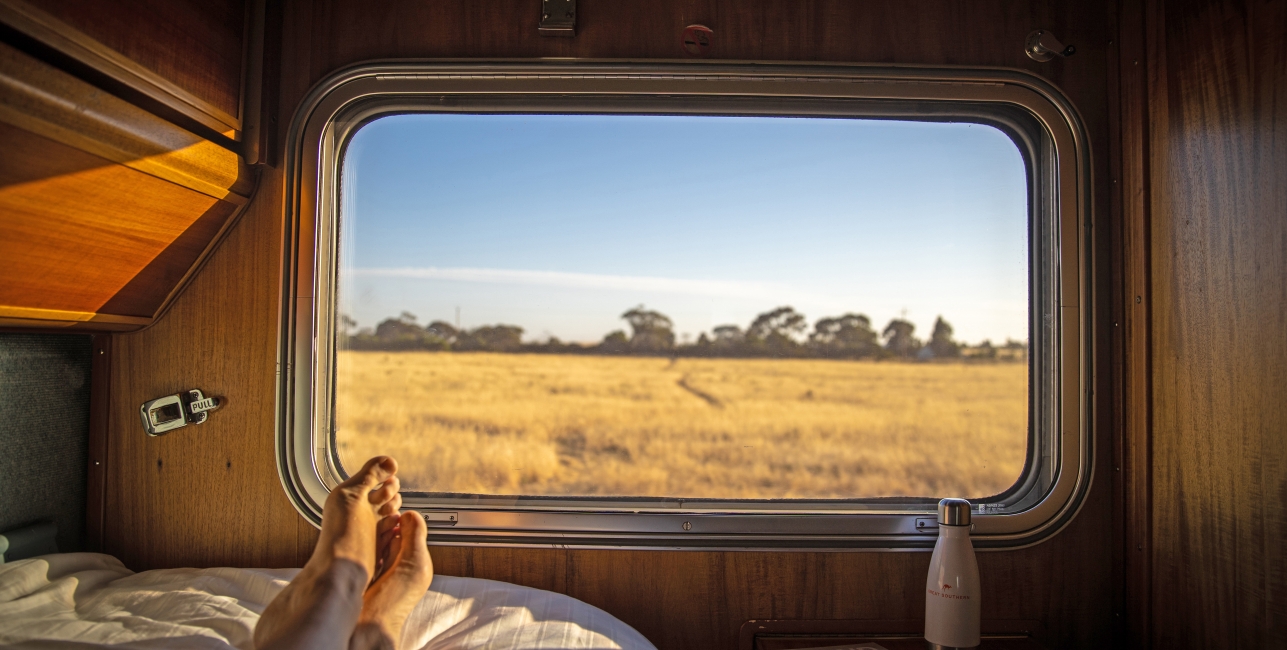 Gold Class Single
In the evening, the attendant will fold a bed down from behind the seat which will fill the cabin. There are hot shower and toilet facilities at the end of each carriage.  Each cabin comes with towels and a complimentary pack of toiletries including soap, toothpaste, and shampoo. Three-course meals are included in the cost of the journey, as well as Australian beer, standard wines, and soft drinks which are also complementary and can be enjoyed in the "Outback Explorer" lounge. Passengers may choose from a choice of in-cabin commentary or music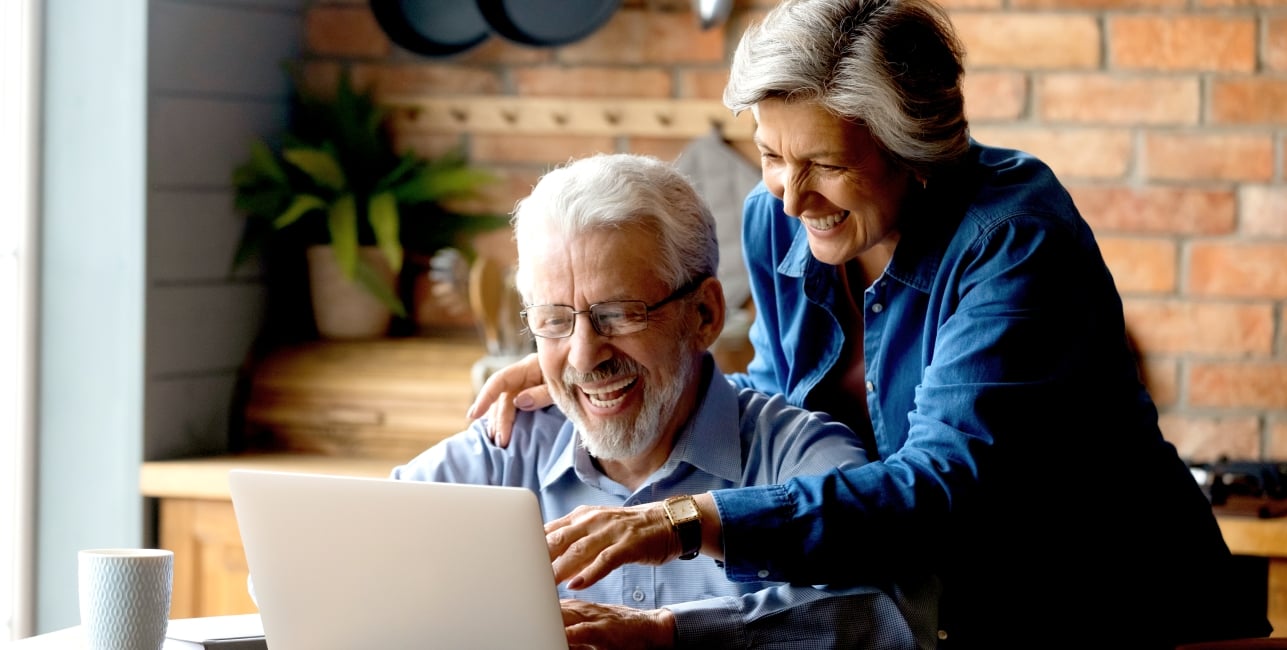 Watch On Demand Presentations
Are you interested in learning all about train travel and the exciting destinations and experiences we offer?
Watching our free, on-demand webinars is the best way to become a Rail Insider. You'll learn about our new trips, see what it's really like onboard the train and which routes are the most scenic, and have the opportunity to get all of your questions answered.