Gotthard Panorama Express
The Gotthard Panorama Express offers a unique combination of a scenic train journey and travel by paddle steamboat. All seating on the panorama train is exclusively first-class.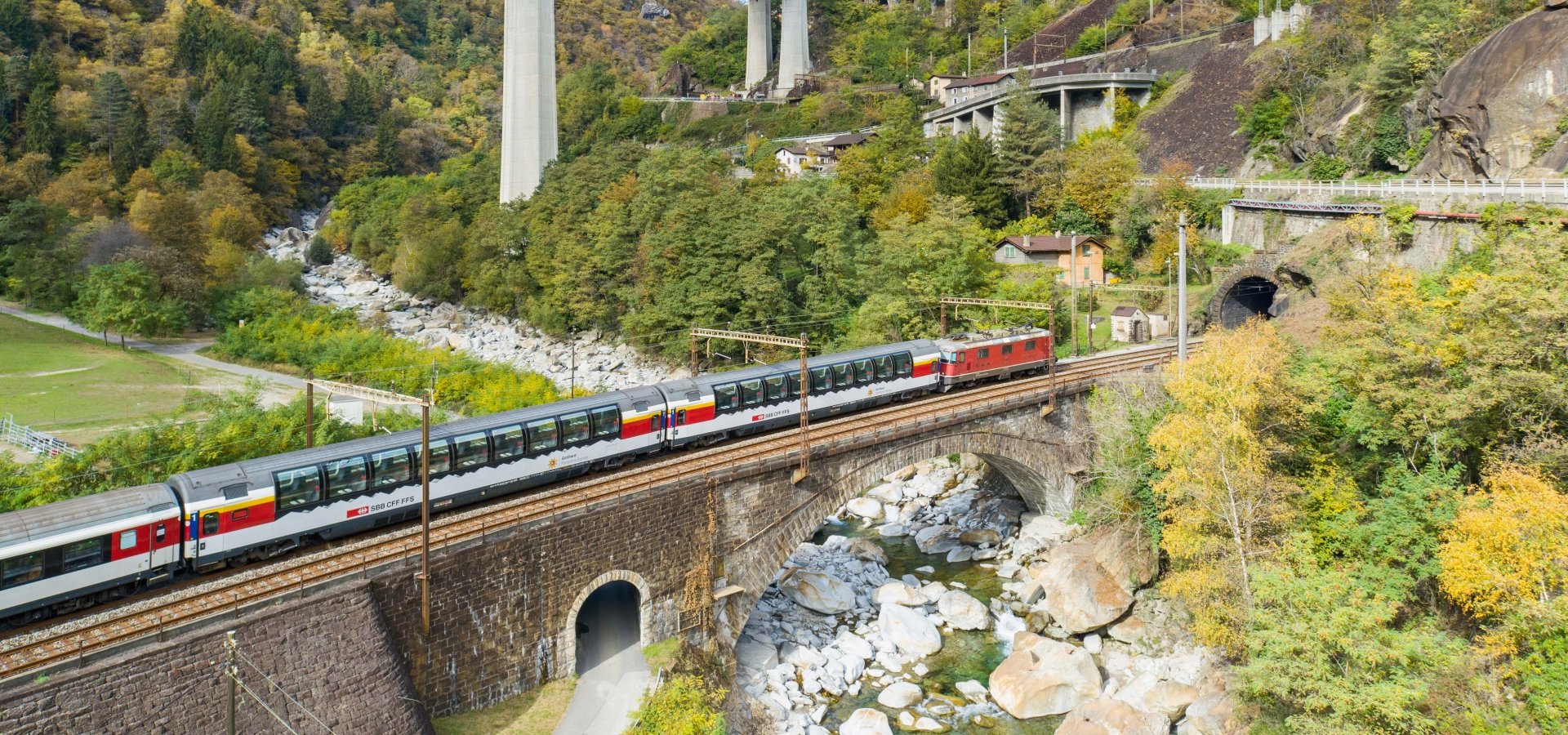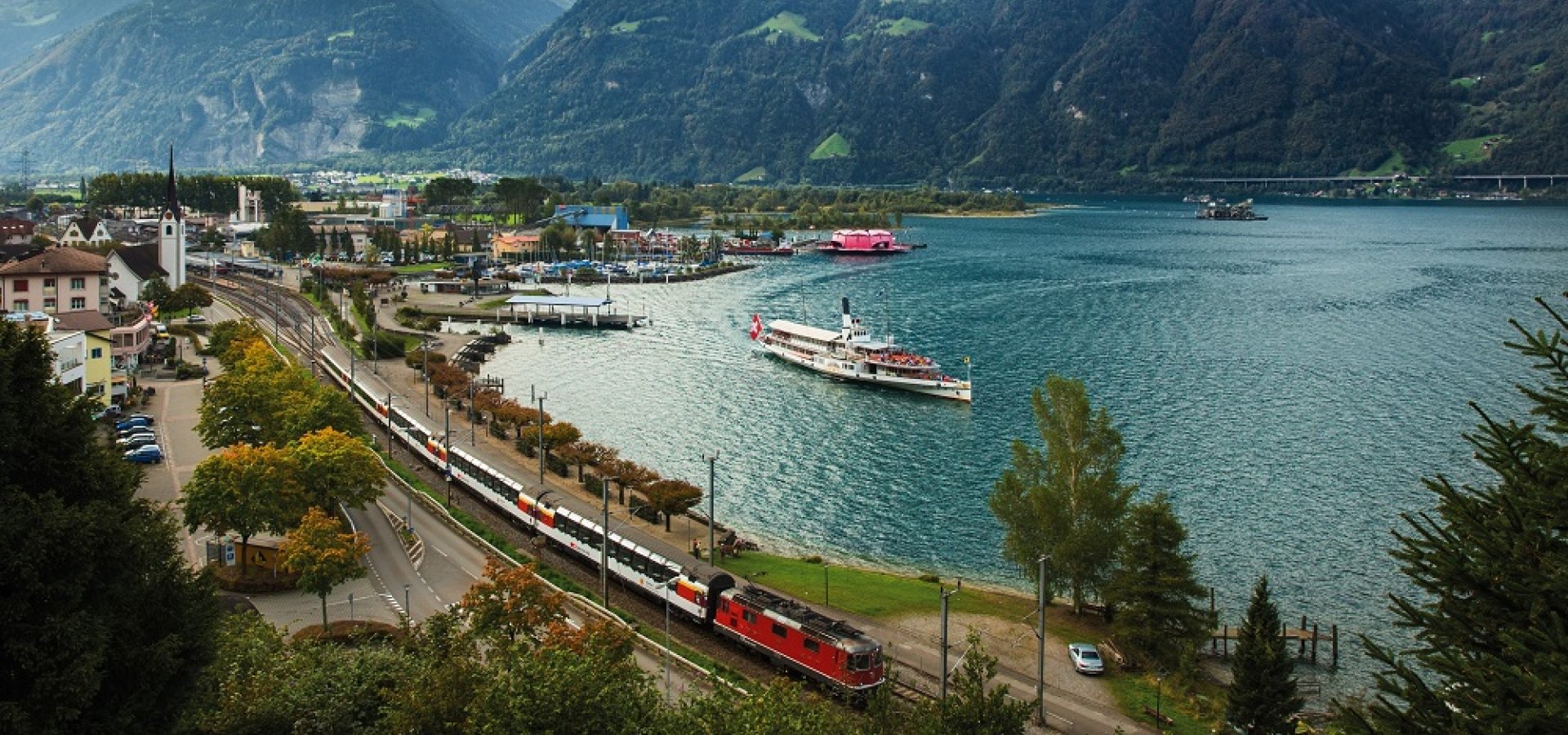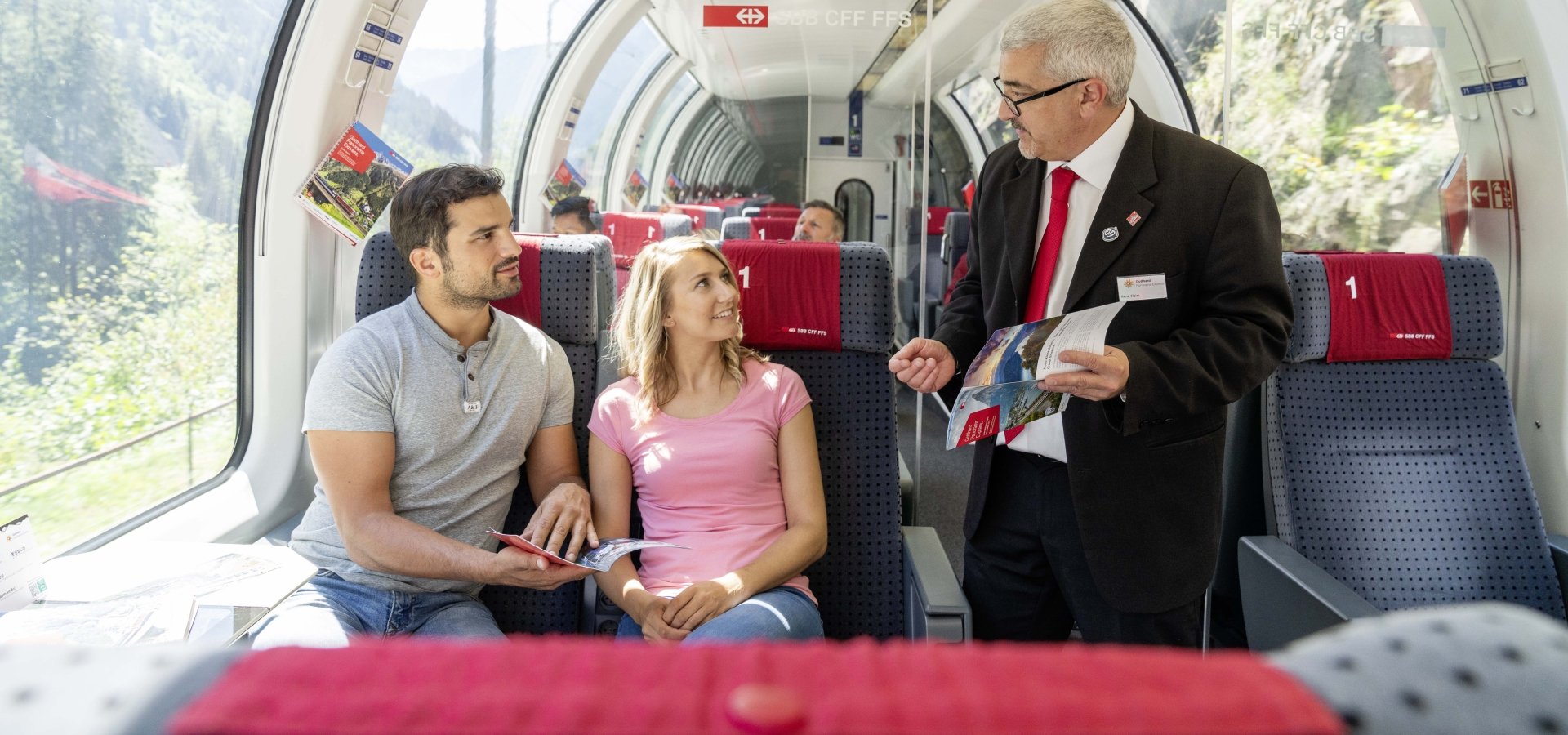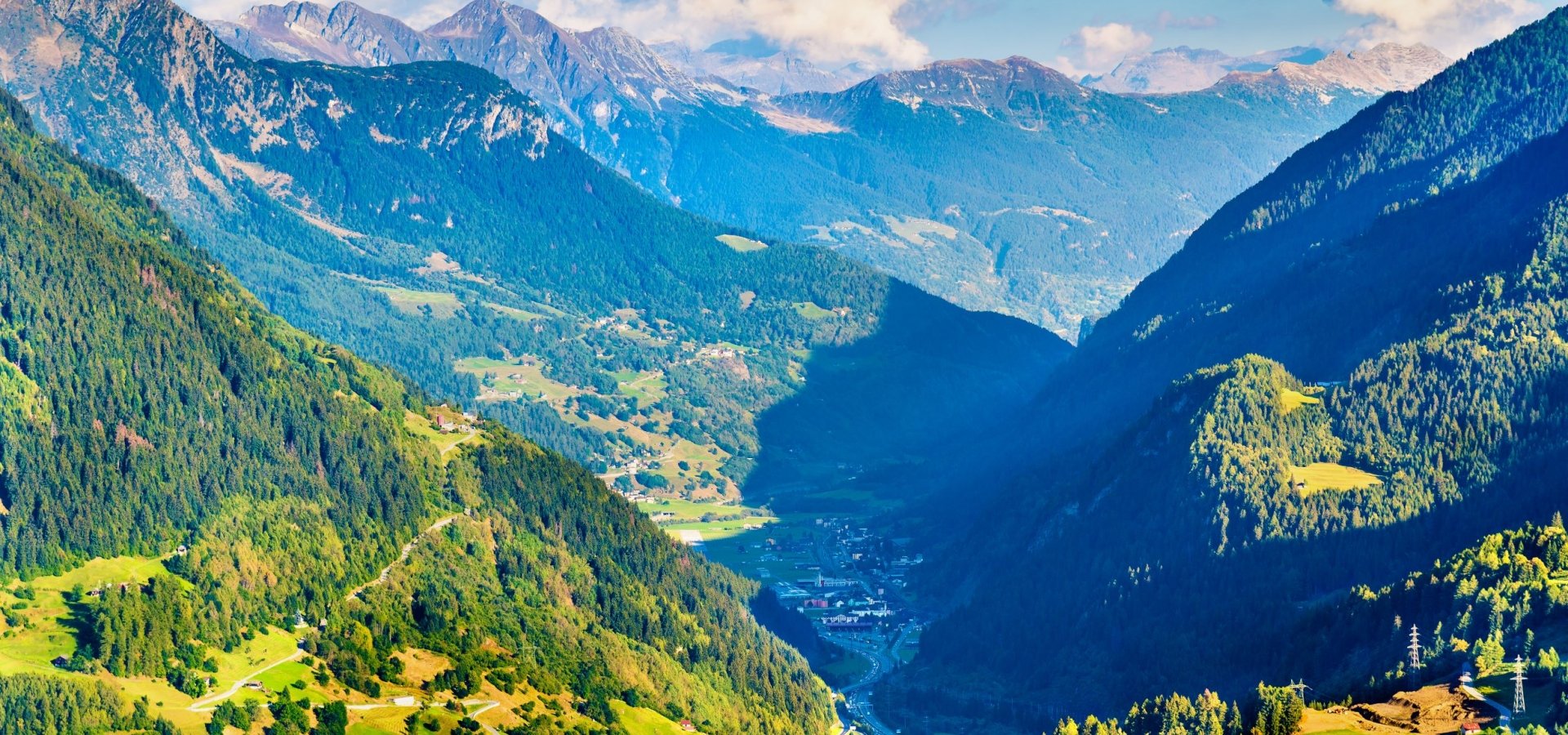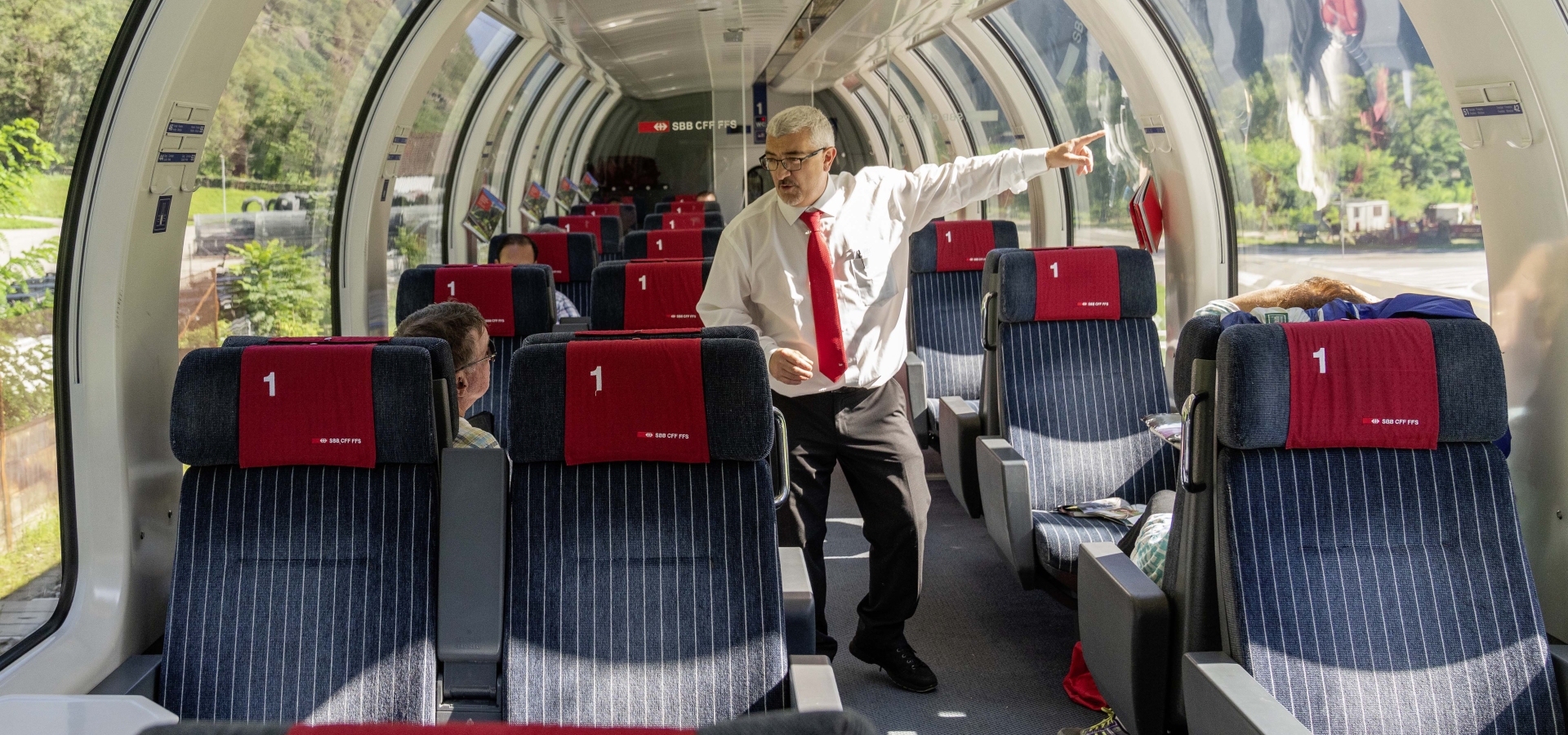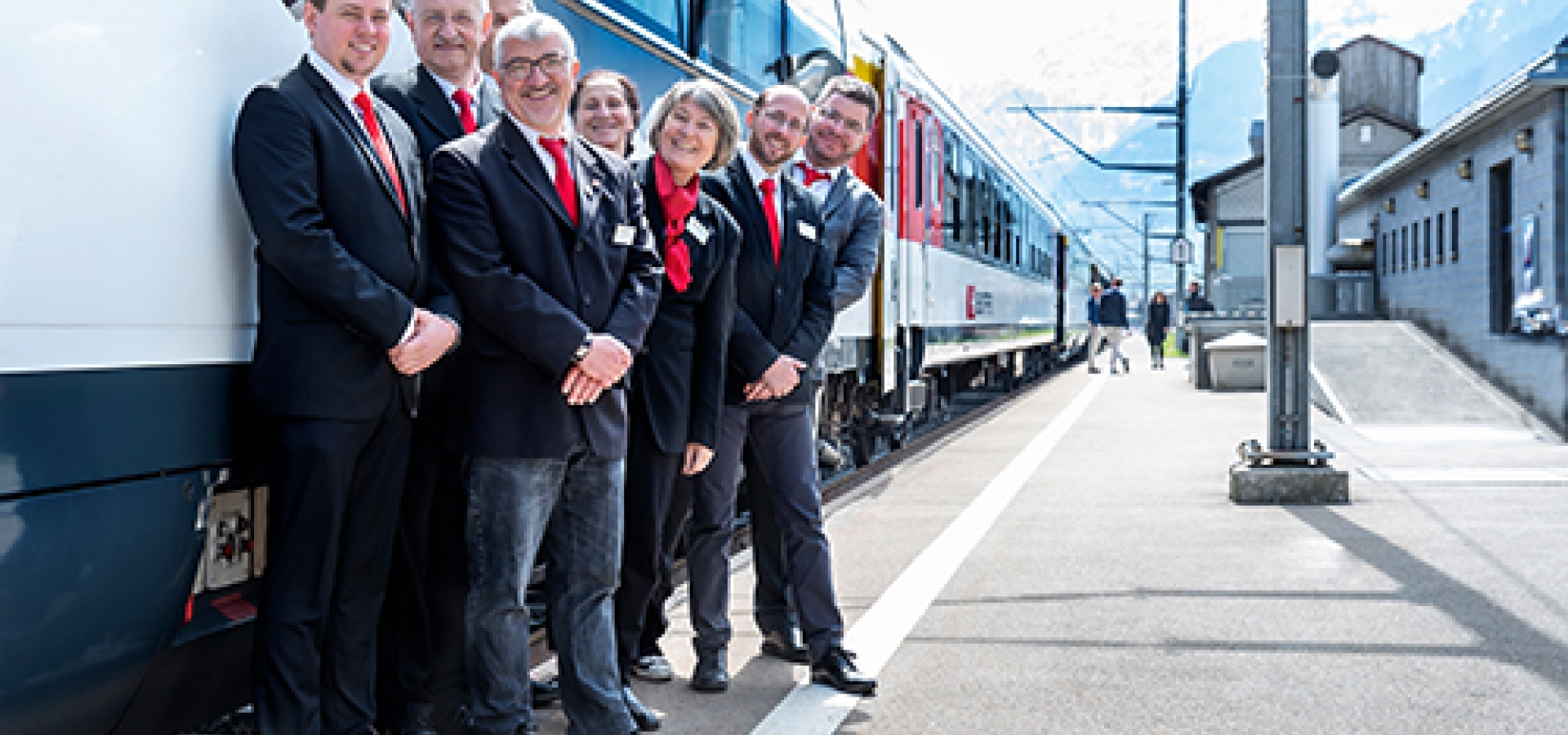 The Gotthard Express is a Journey in Two Different Parts
Both parts offer views over some of Switzerland's most stunning scenery. Travelling from Lucerne, the first part of the trip is by paddle-steamer, travelling across Lake Lucerne to Flüelen. Whilst the boat has both first and second Class sections, our customers are normally booked into the first class section, which is typically on the upper deck, to best appreciate the views across the lake.  The second part of the trip is only available in first class, onboard an air-conditioned train heading through one of the most scenic routes in all of Switzerland – the Gotthard Pass.
The Journey
Paddle Steamboat
Board a historical paddle steamer, and enjoy the views across Lake Lucerne and of Mount Pilatus and Mount Rigi in the distance. As you approach the southern end of Lake Lucerne, the Urnersee, you're heading towards the taller, snow-capped mountain peaks and steep forested rock walls. Enjoy a delicious meal onboard in the restaurant on the upper level, exclusively for first-class travellers.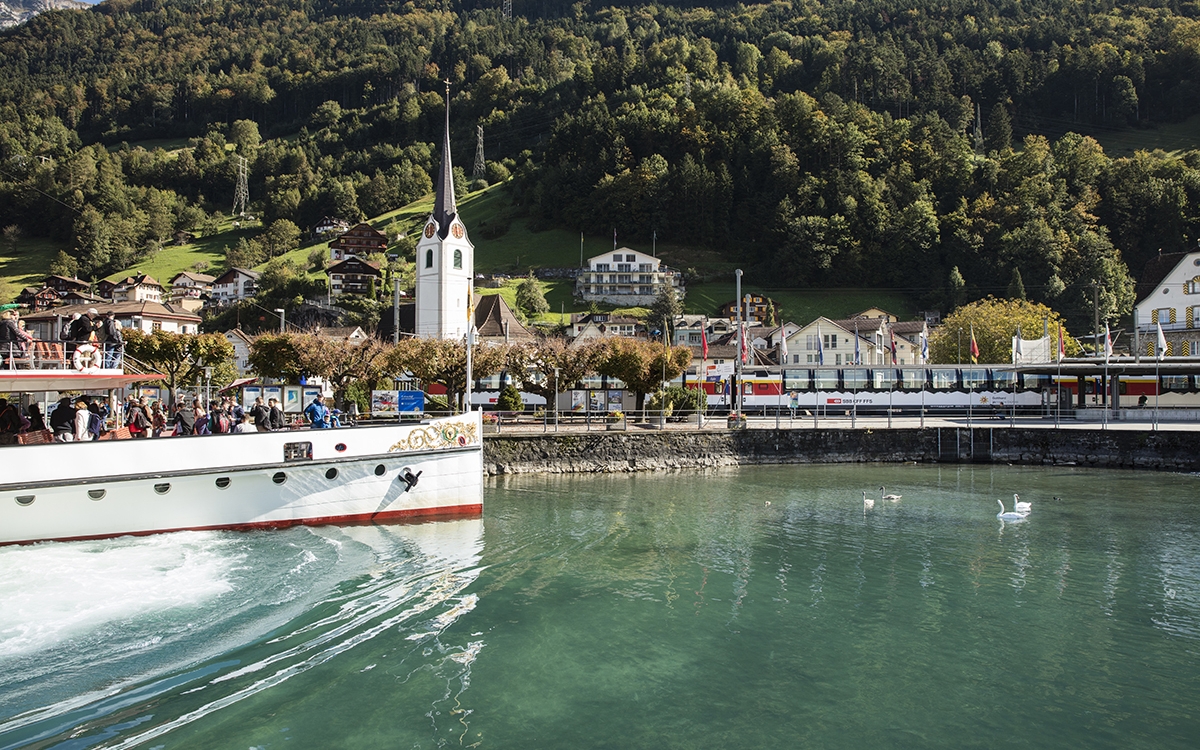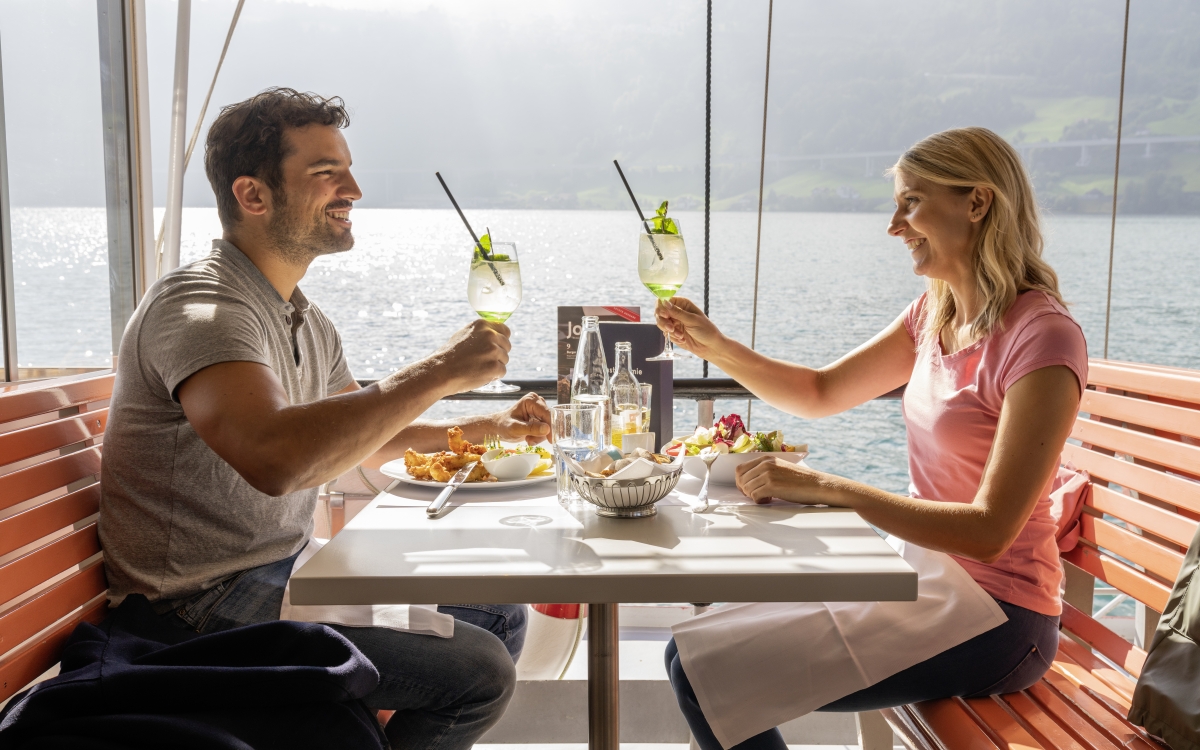 Panorama Train
Board the Gotthard Panorama Express train, and get ready for your adventure through valleys, helical tunnels, spiral loops and the impressive Gotthard Pass. Pass castles in Bellinzona, the wine region in Ticino, and the quaint villages of Wassen and Amsteg. You won't miss a second of the scenery with the panoramic windows, exclusive to first-class travellers and you can travel in between coaches to the photography car to snap photos of the unbelievable views.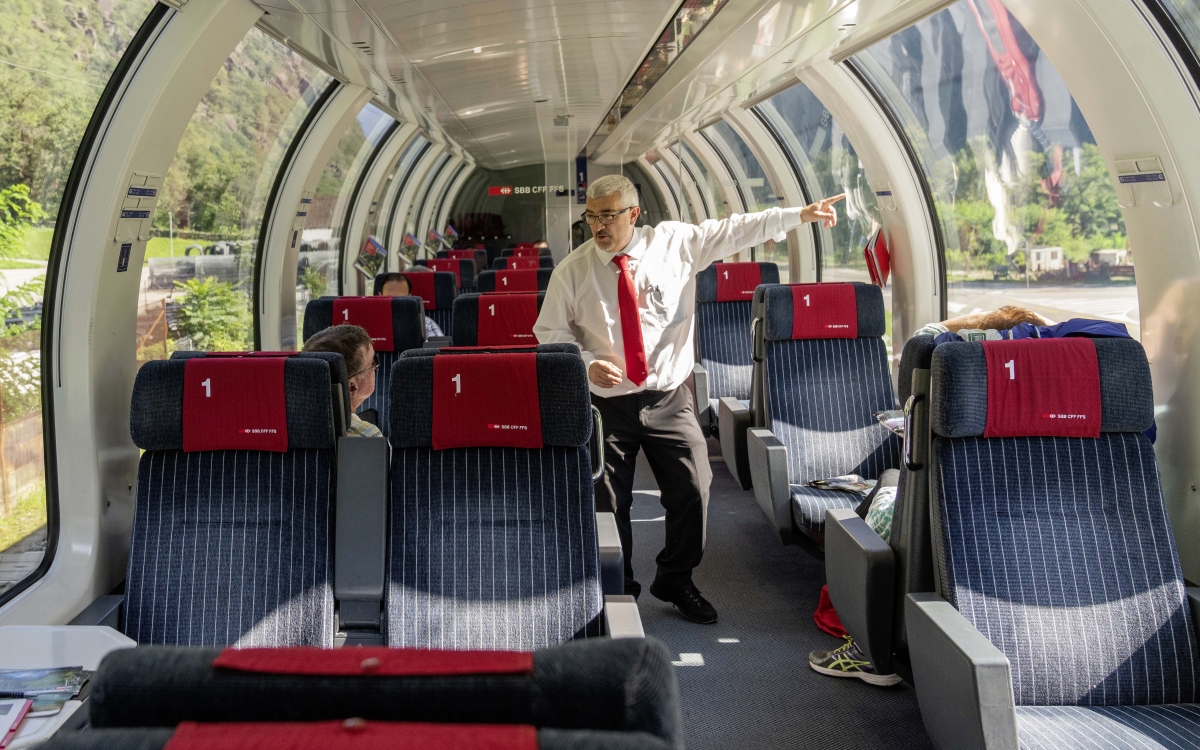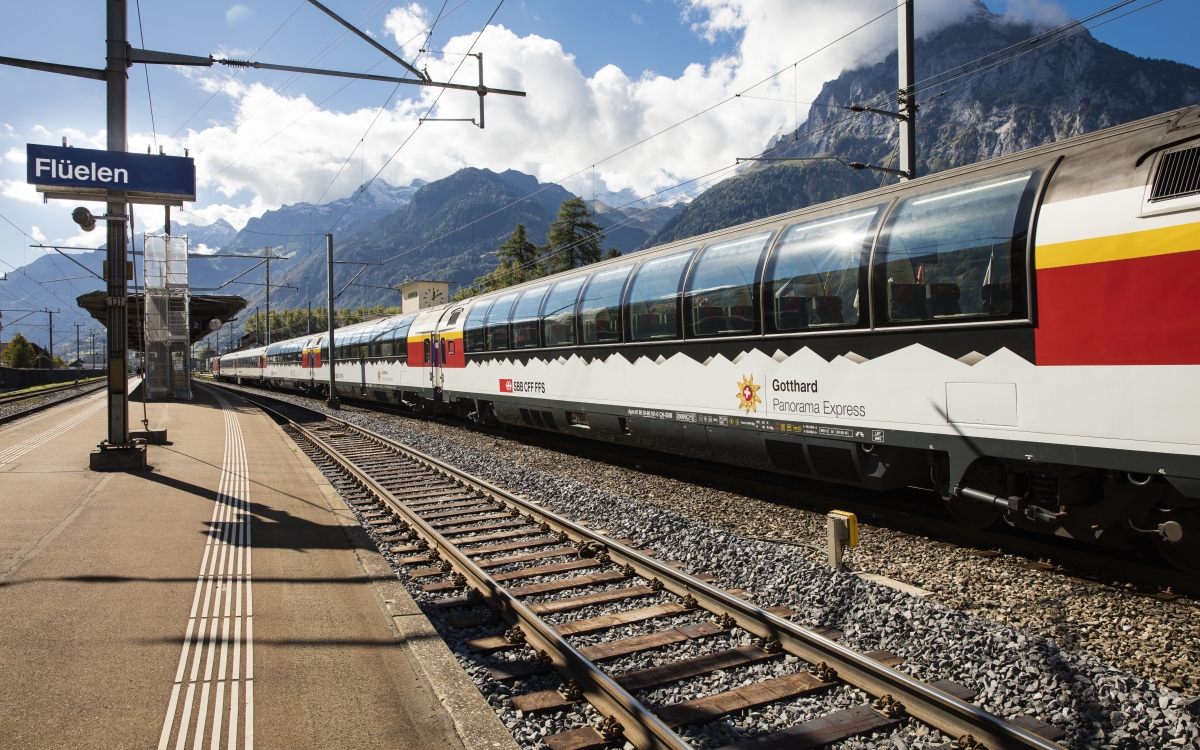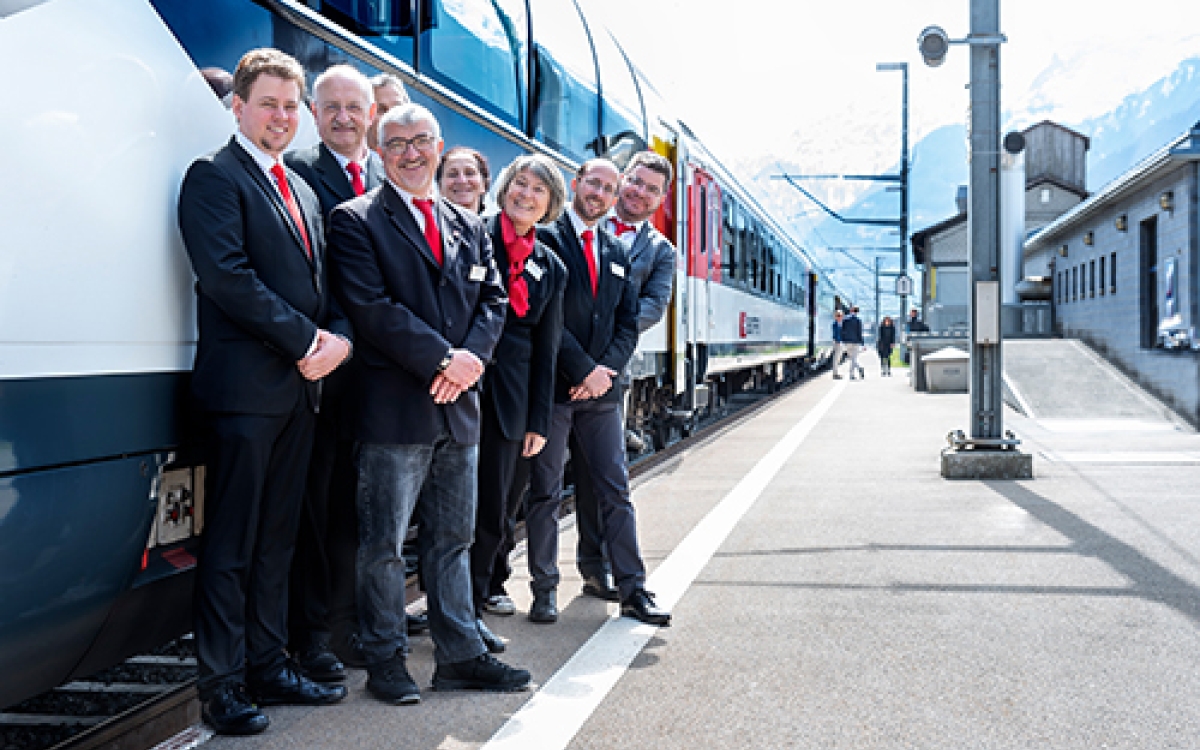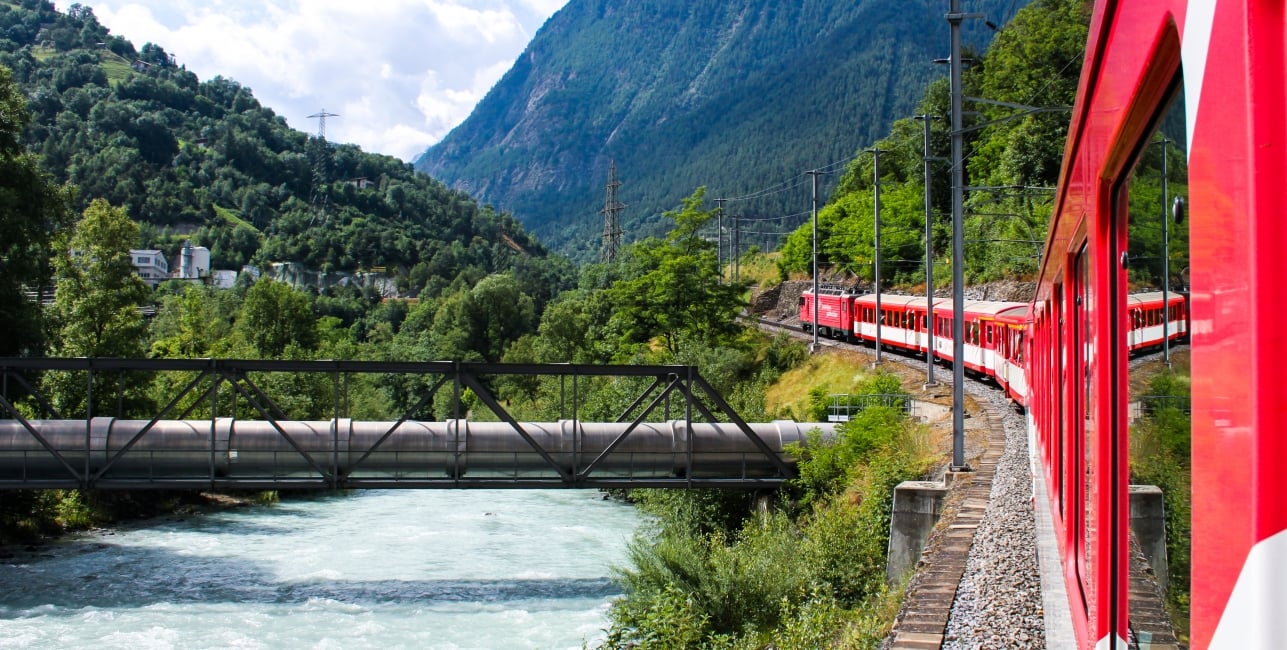 Seats are configured two by one across the aisle, allowing for tables for both four and two.
Each seat lines up perfectly with a large panoramic window, allowing for maximum viewing pleasure as the train passes through the alpine wonderland. There is also a separate car with opening windows, specifically for photographers. Snacks and drinks can be purchased onboard and there is a multilingual guide on board explaining highlights from the route.
Gotthard Panorama Gallery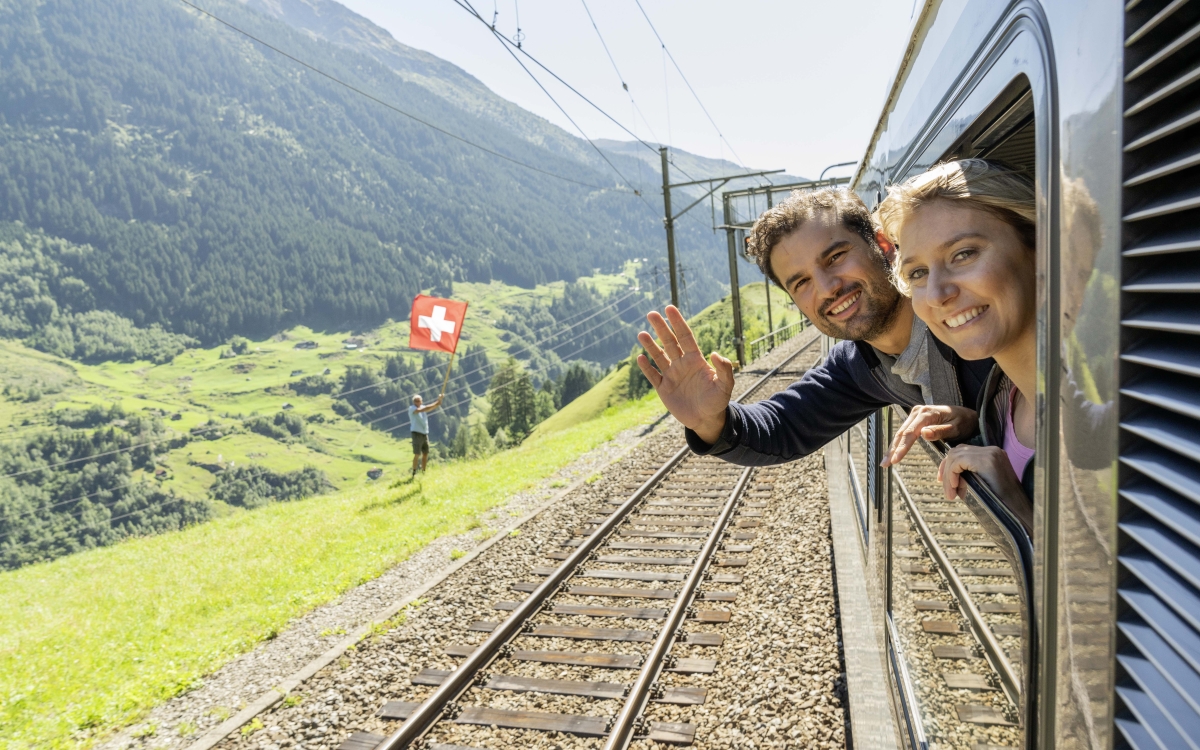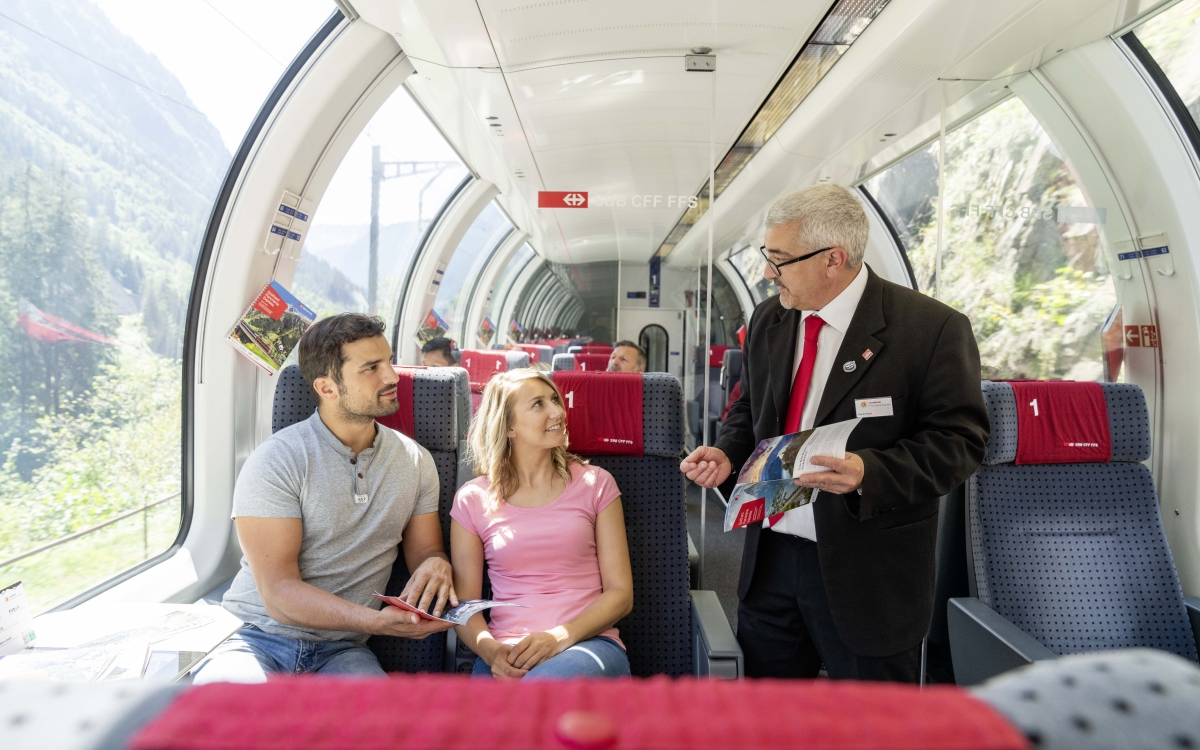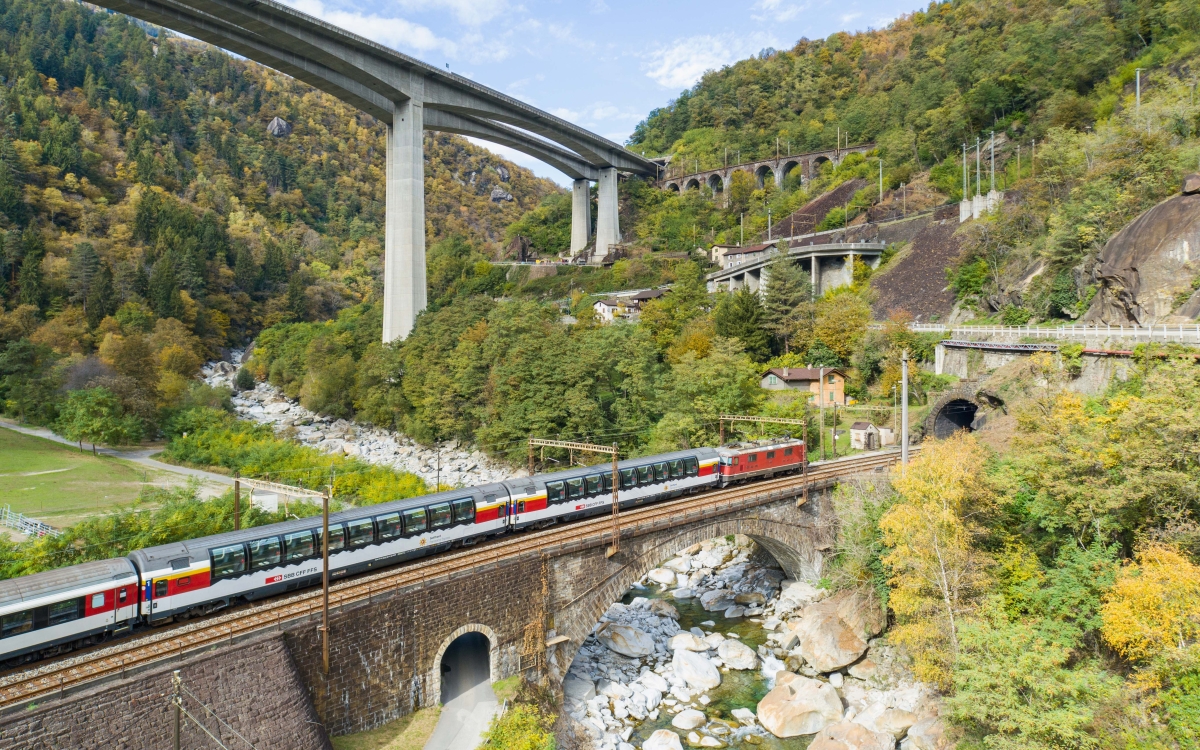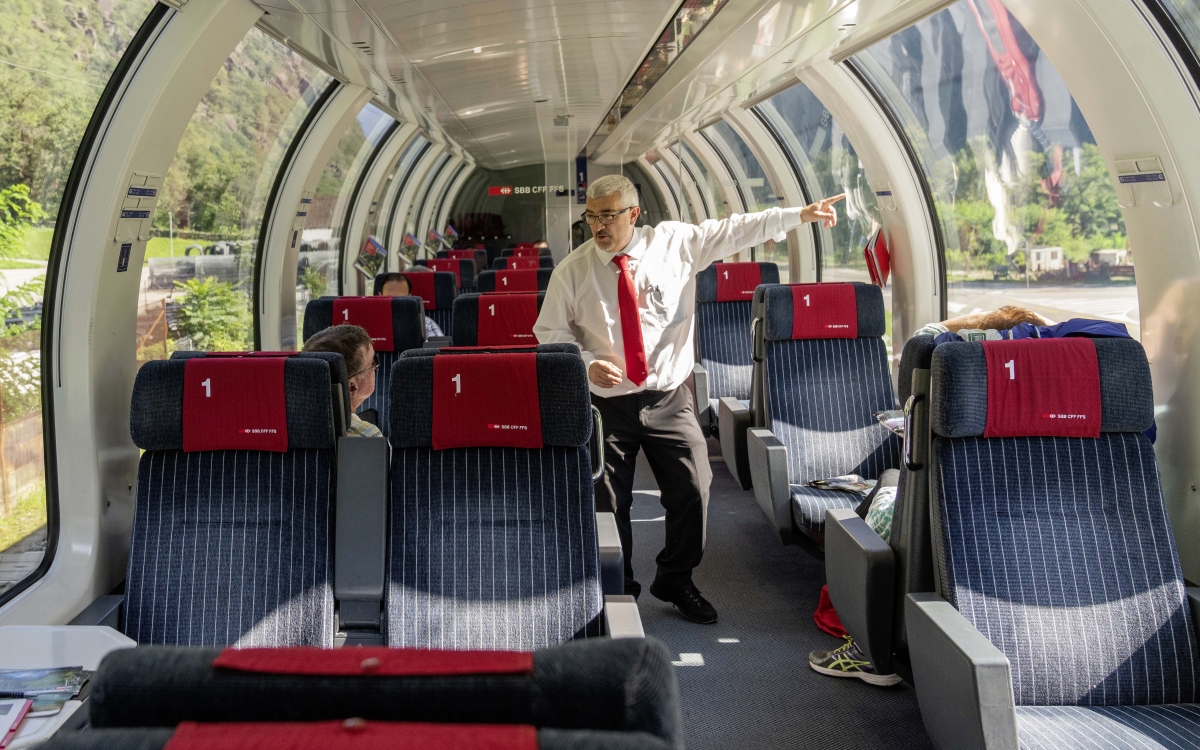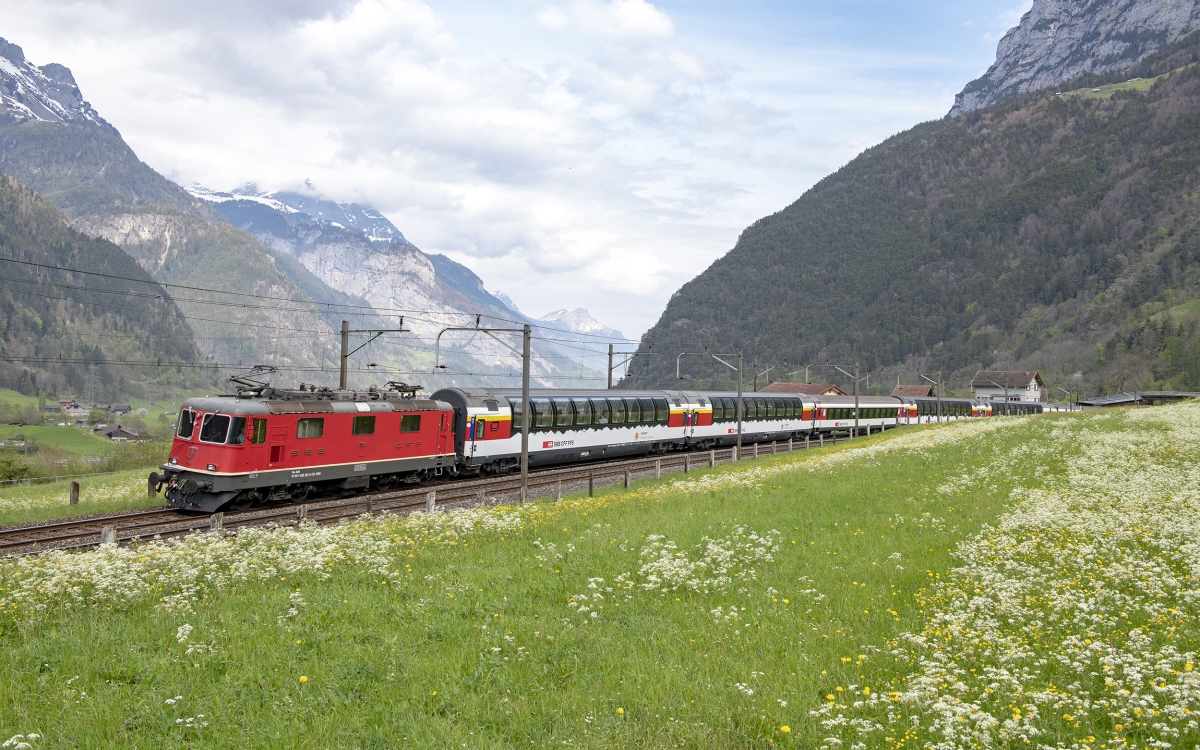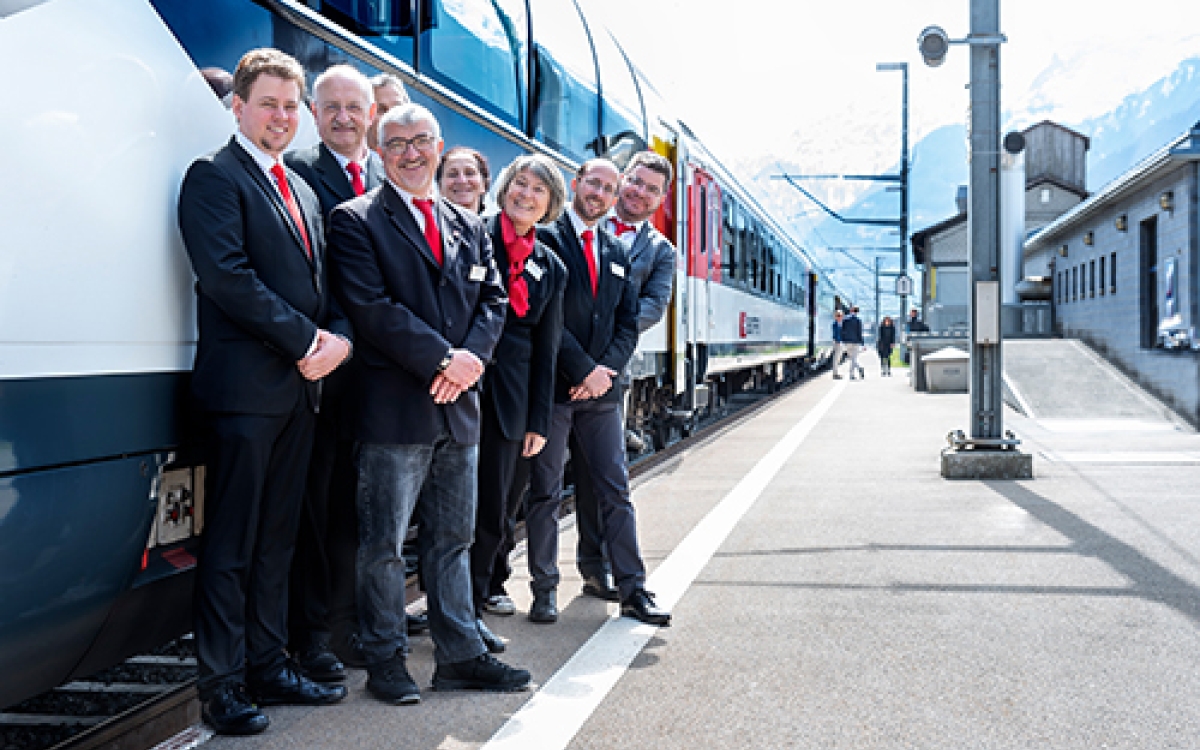 Explore Journeys Via the Alps