5 Ways to Experience Italy via the Alps
By Railbookers
Sunday, August 9, 2020 - 20:00
Read time: 4 minutes
Traveling through the Swiss Alps is our signature holiday, a customer favorite, a real adventure, and quite simply the best way to reach la belle paese of Italy!
Traveling through the Swiss Alps is our signature holiday, a customer favorite, a real adventure, and quite simply the best way to reach la belle paese of Italy! No flights, no long check-ins, no airport lounges, and no weighing your luggage on the bathroom scales the night before you travel. Plus the scenery is, quite simply, phenomenal.
Our customers love traveling over the spectacular Gotthard Pass - and we can totally understand why! The route from Switzerland to Italy traverses some of the continent's finest mountain scenery, dominated by icing-sugar dusted summits and sprawling acres of pasture and farmland. Leave from Zurich and watch the sun sparkle off the lake, roll through quaint chocolate-box towns and make your way higher and higher to the Gotthard Tunnel. Switzerland's ethereal peacefulness takes on an Italian flair as you approach the border - think Italian-inspired architecture and exquisite glimpses of Lake Lugano! Whether zooming through pristine Narnia-Esque snow in winter or lush verdant panoramas in summer - this is certainly one route not to be missed!

Your route along the Gotthard Pass will most likely end in Milan. From there, discover the chic fashion capital or continue onwards. Milan is a real rail hub, and journeys are possible to countless points across the country. It's up to you to decide where tickles your fancy, but here are some of our favorites to inspire you...

The big three! Of course, you could always pick one of Venice, Florence or Rome to explore (trains from Milan can directly reach all of them individually), but as is often the case, where a little is good, more is better! This is certainly true for Italian cities. Relax aside the peaceful canals and shimmering lagoon of Venice with a glass of local Prossecco, discover the Renaissance masterpieces and umber-roofed buildings of the Tuscan capital, Florence, and throw your coins into the Trevi Fountain in inimitable Rome. Train journeys between the cities are high-speed, pleasant, and comfortable. Learn more about our Venice, Florence, and Rome via the Alps holiday. 

We love this route for its spectacular contrasts! Whiz through the stunning Swiss Alps aboard the train from Zurich, before continuing the picturesque Cinque Terre - a haven of Italian relaxation by the sparkling sea! Use off-the-beaten-track Sestri Levante as your hub in the region, venturing out to colorful Riomaggiore and Portofino, experiencing the famed cliff-side retreats and the pristine beaches of the Ligurian Coast. A destination this relaxing needs a relaxing method of transport to get there, another reason the magical journey through the Alps works so well! Learn more about our Cinque Terre via the Alps holiday.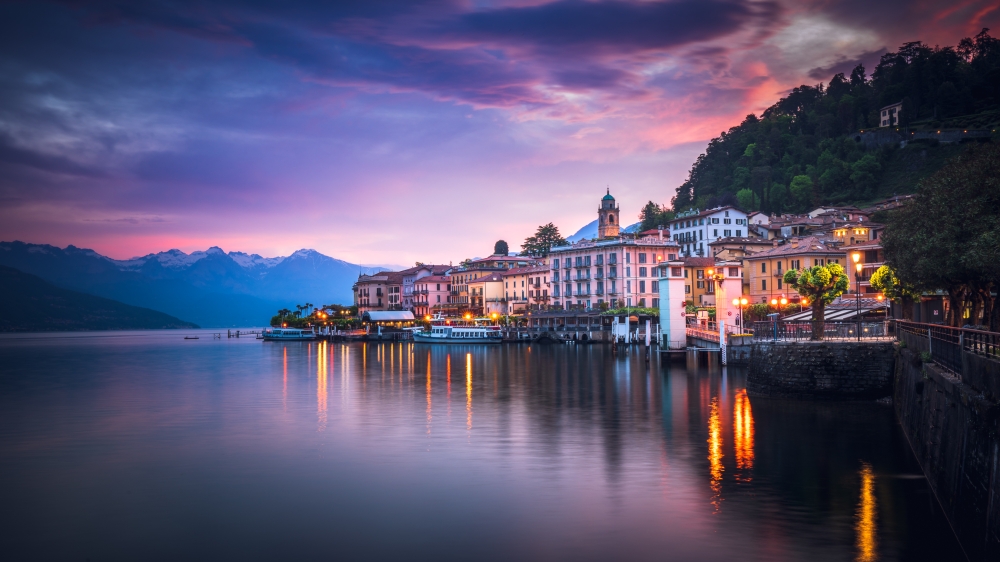 The largest of the Italian lakes is a glittering, deep blue pool, flanked by towering mountain peaks, waterside villas, and delightful flora and fauna. If it's good enough for George Clooney, it's good enough for us, and a gentle boat ride across the lake or an afternoon spent soaking up the atmosphere amidst sun-drenched Gothic architecture should reveal why the region is such a popular favorite with celebrities! There's no need to change trains in Milan to get to Como - the rails run straight through! Learn more about our Lake Como via the Alps holiday.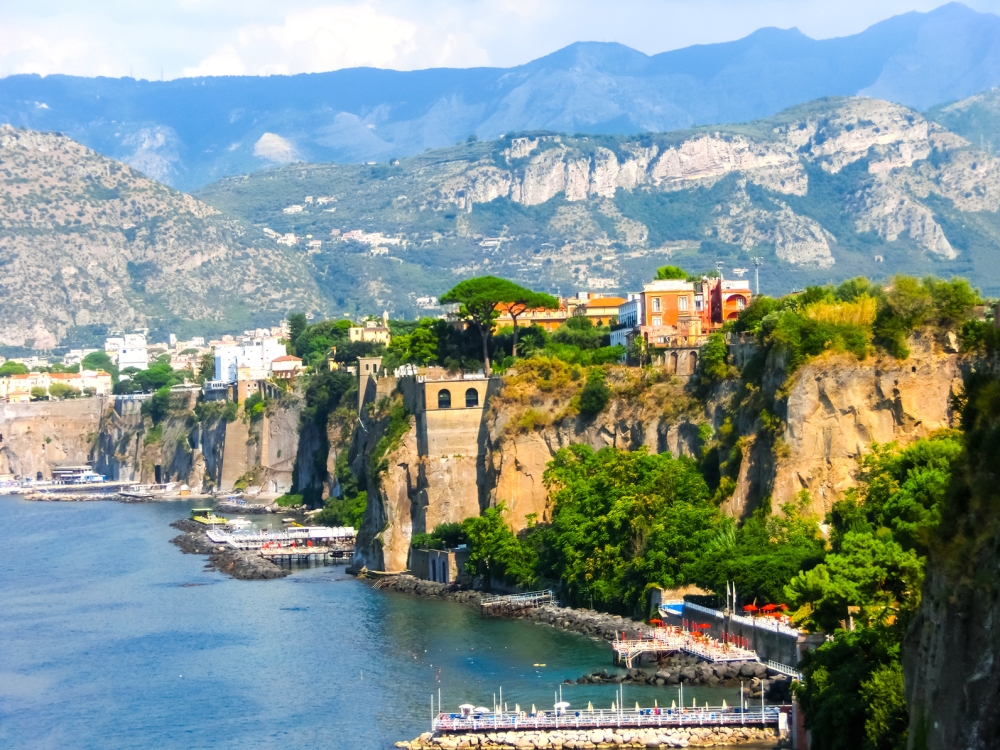 Don't ruin the pure bliss of overlooking the Amalfi Coast's Mediterranean vistas by arriving on a stressful flight. The region boasts orange and lemon groves, prehistoric caves, and a world-class coastline. Sorrento itself is the perfect starting point for exploring and plays host to hundreds of traditional bars and restaurants waiting to spoil you for an evening. The Marina Grande and Marina Piccola are perfect swimming spots, and Capri is only a boat trip away if you fancy a day trip! Travel by train via the Alps and immerse yourself in a world of beautiful scenery worthy of any postcard, right from the get-go. Learn more about our Amalfi Coast via the Alps holiday.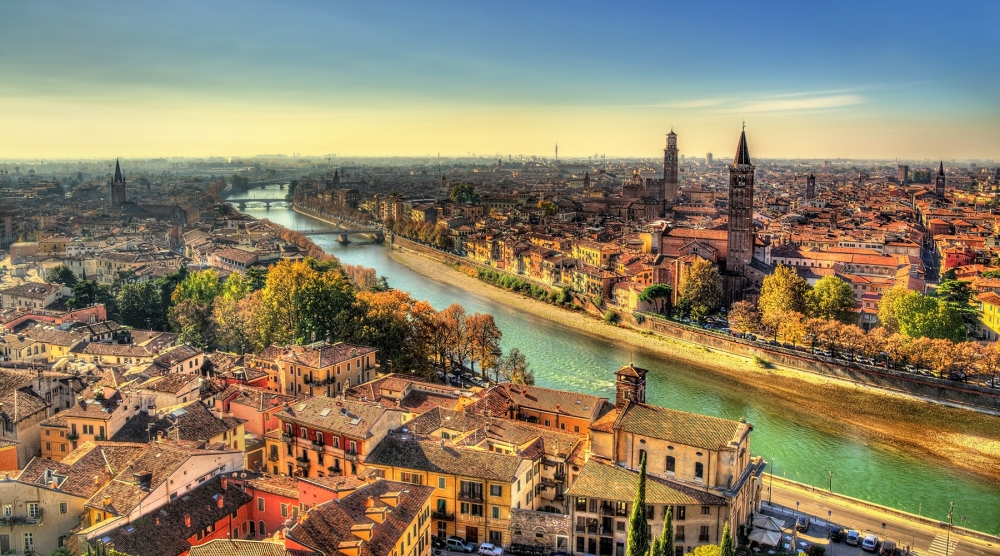 Our 'Via the Alps' holiday to Verona is the ultimate scenic treat, and perfect for lovers of natural beauty. Travel through Lugano and Chur in Switzerland, make your way northbound aboard the wonderful Bernina Express private train, stop in Austrian Alpine wonderland Innsbruck, and travel through the Brenner Pass to Romeo and Juliet's city. With a whole host of Alpine vistas to inspire you, you'll see plenty of France, Switzerland, Austria, and Italy - all on one holiday. Once you arrive, you'll find Roman ruins, the winding Adige river, and plenty of romance lies in store for you. Perfect for combining with the romance of traveling along the rails. Learn more about our Verona via the Alps holiday!