Venice Simplon-Orient-Express
Luxury rail travel is synonymous with glamour, sophistication, impeccable service, and iconic journeys. Experience pure comfort, opulent interiors, fine dining and convivial company along the tracks as you relive the 'golden age of rail travel'!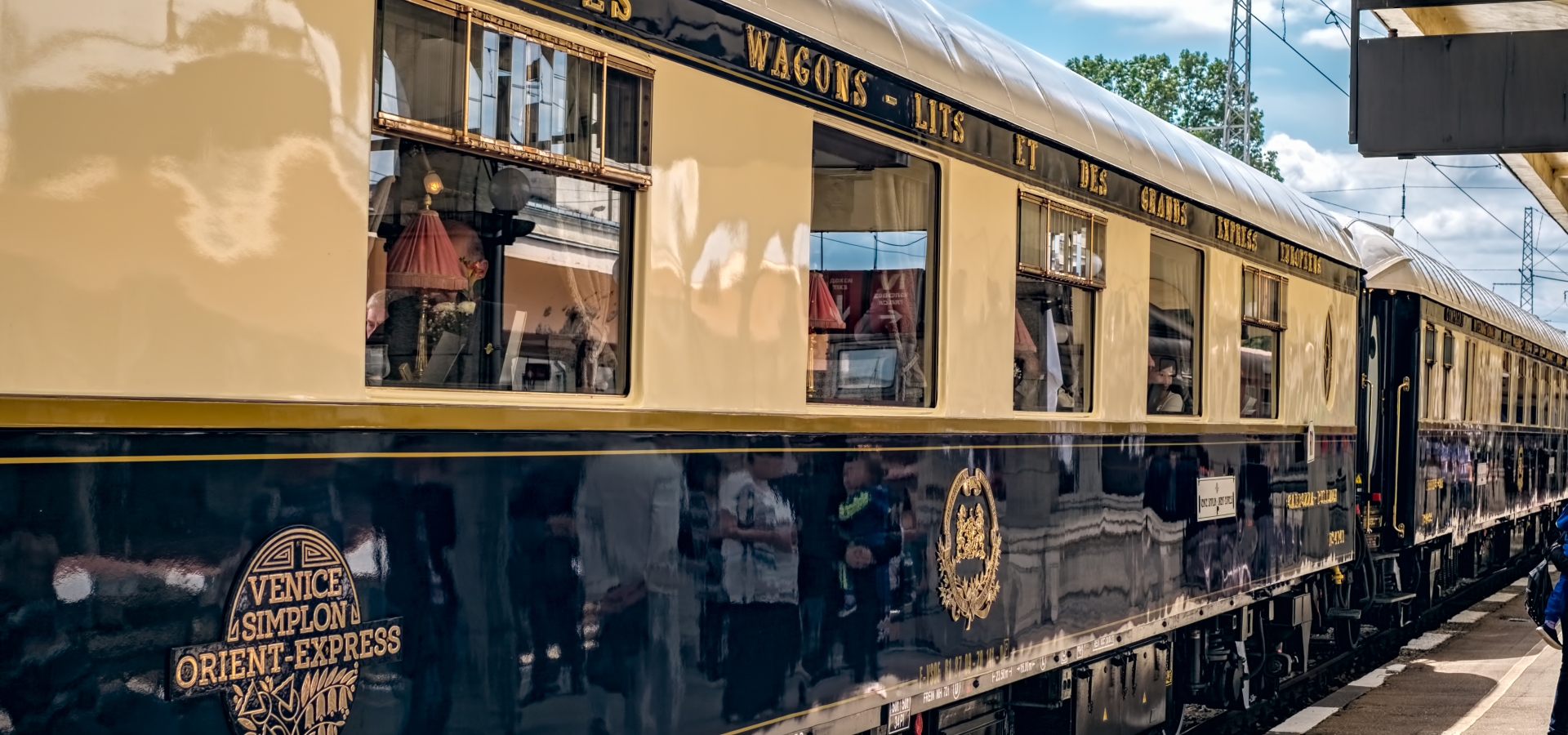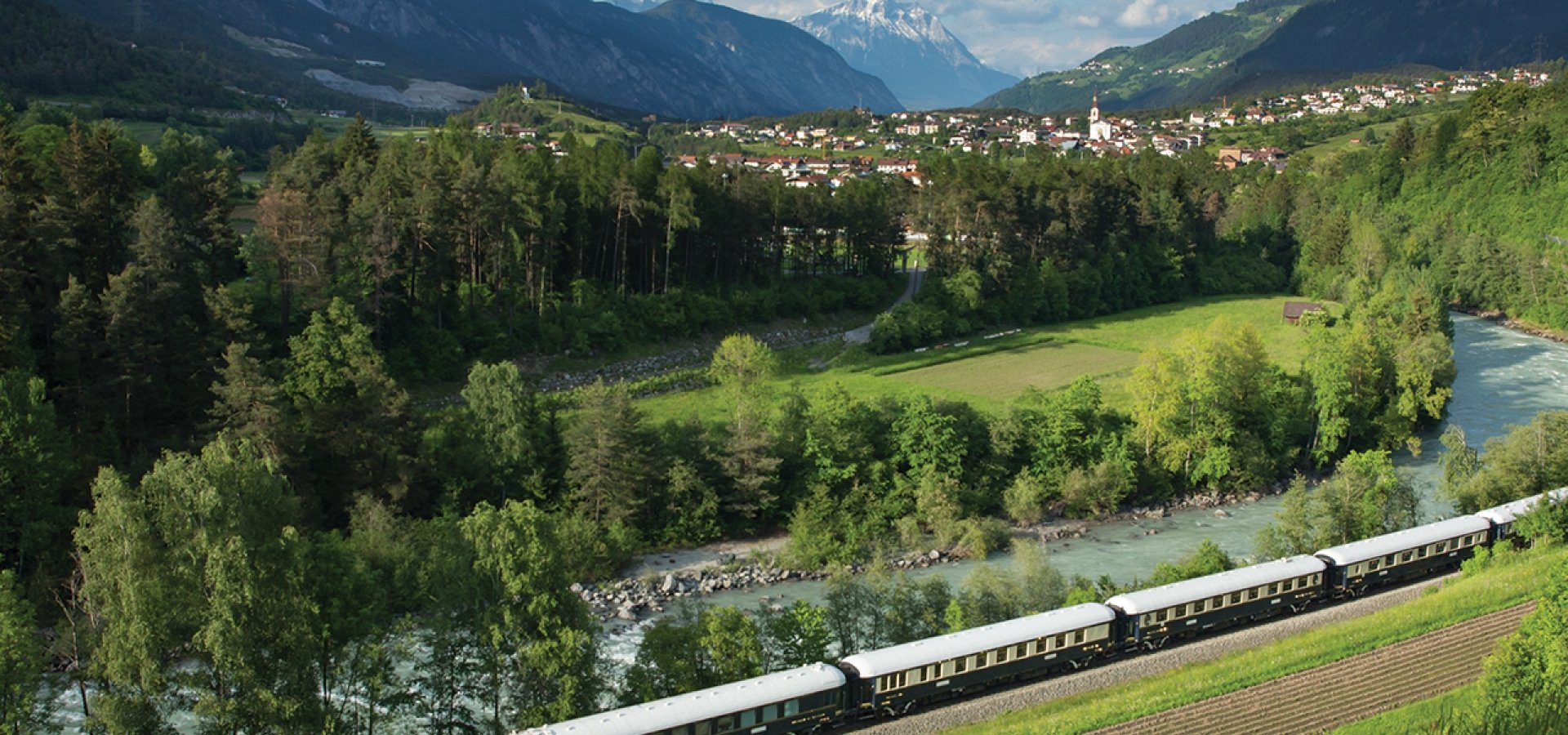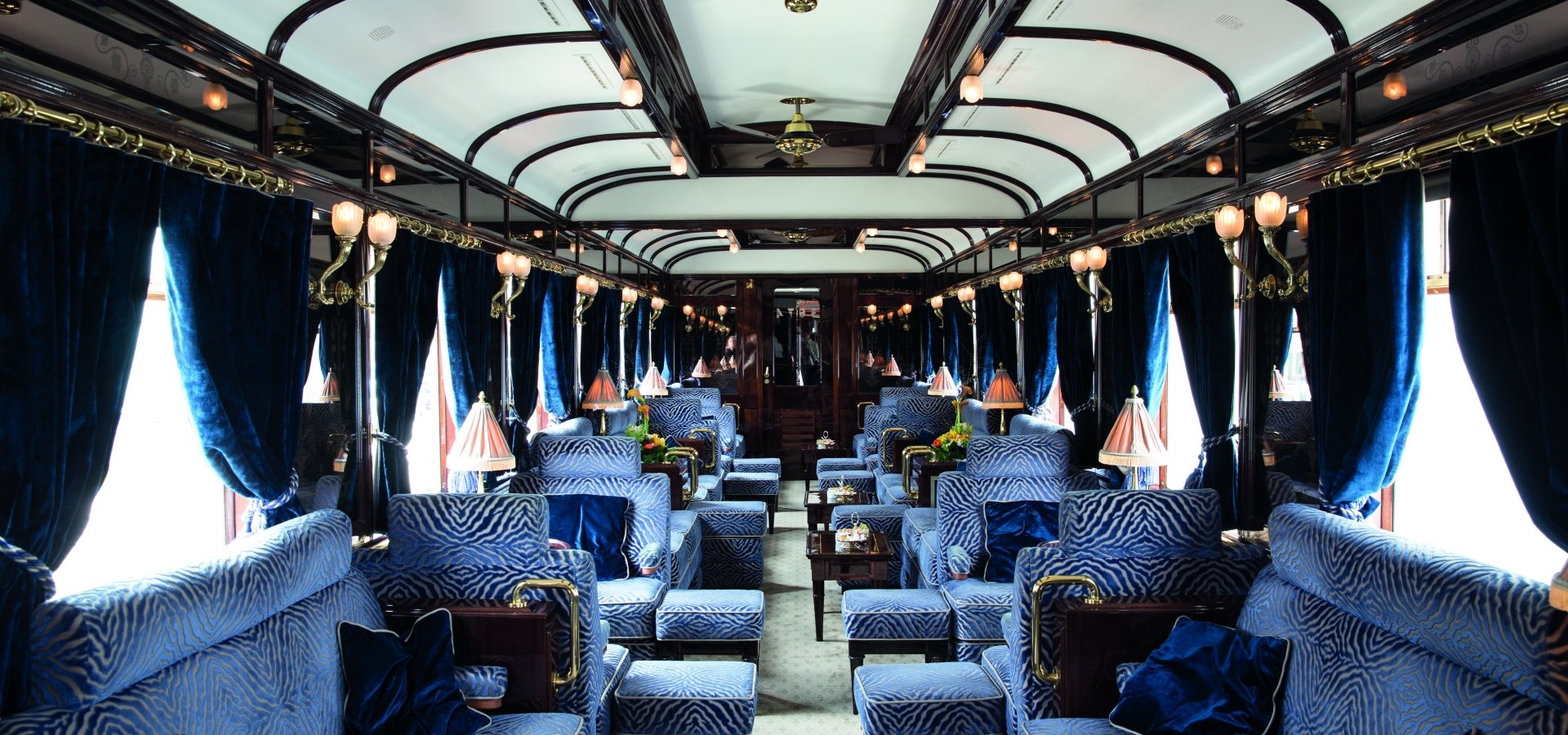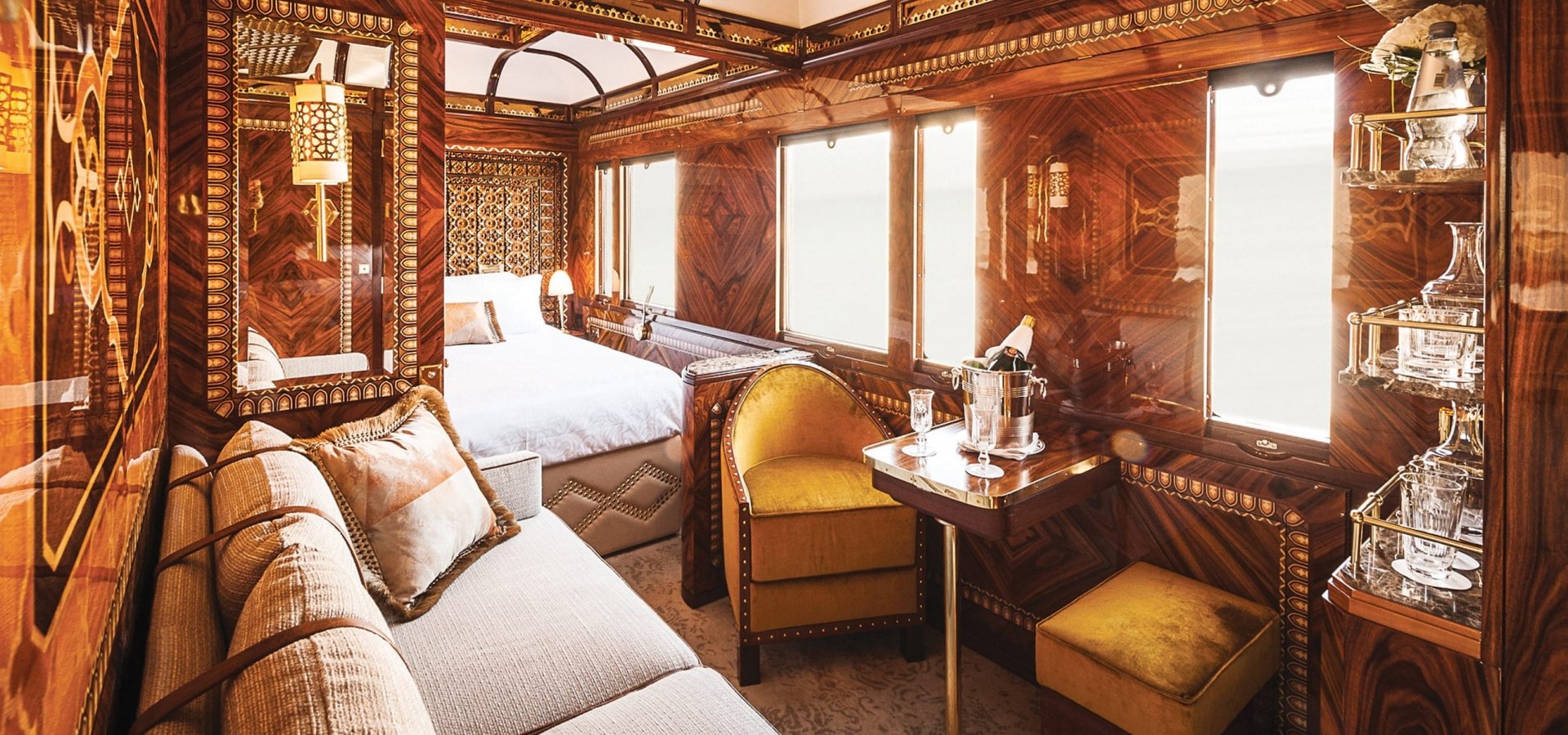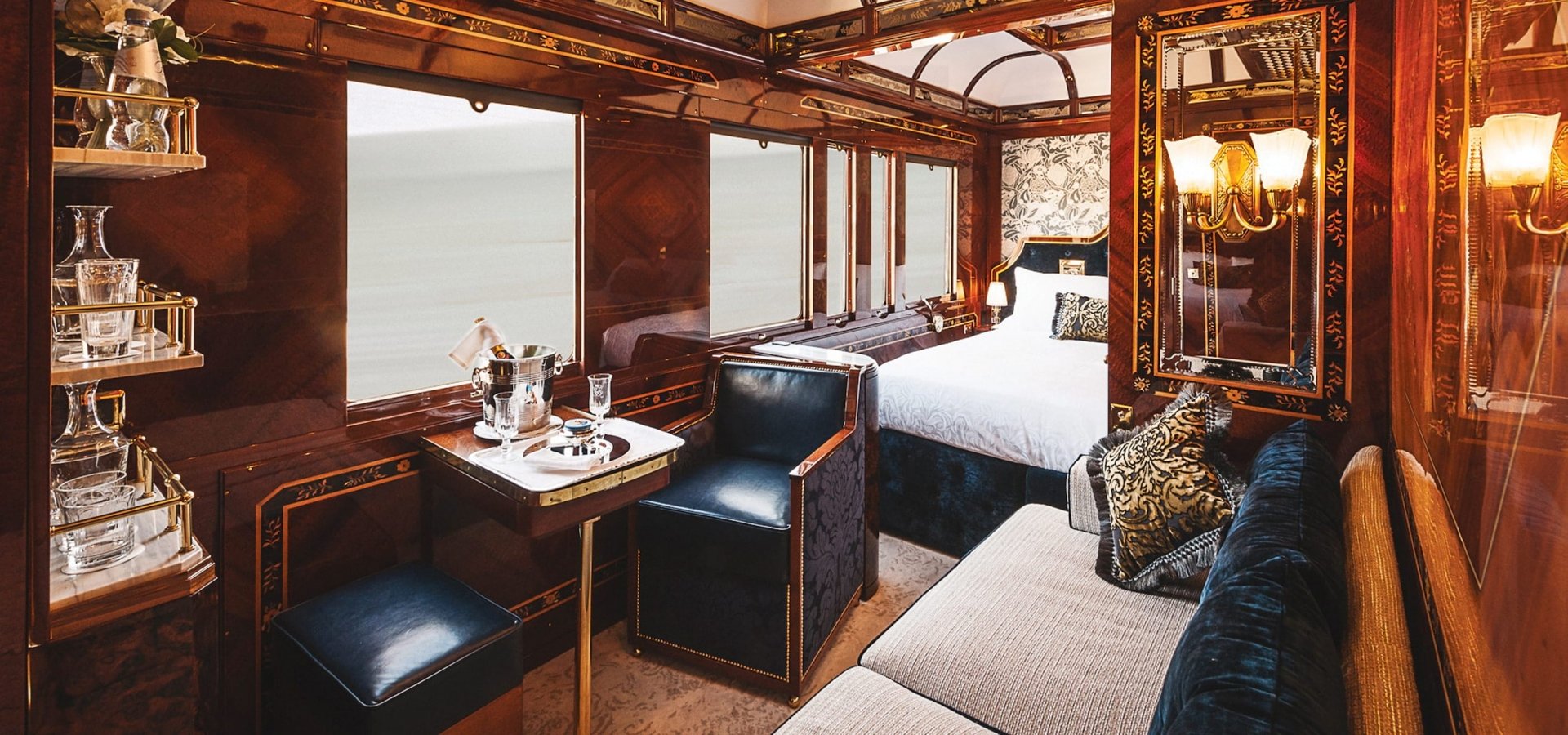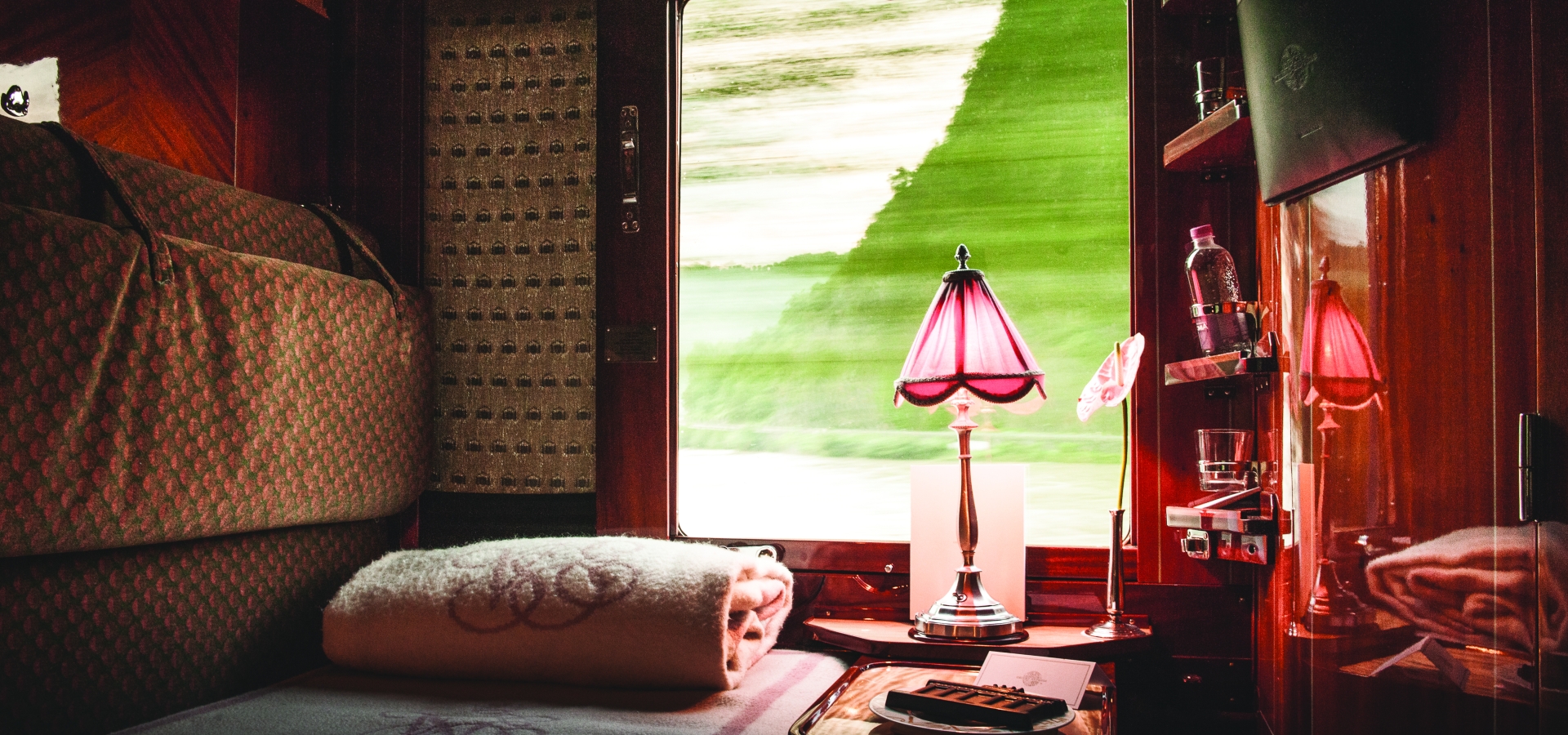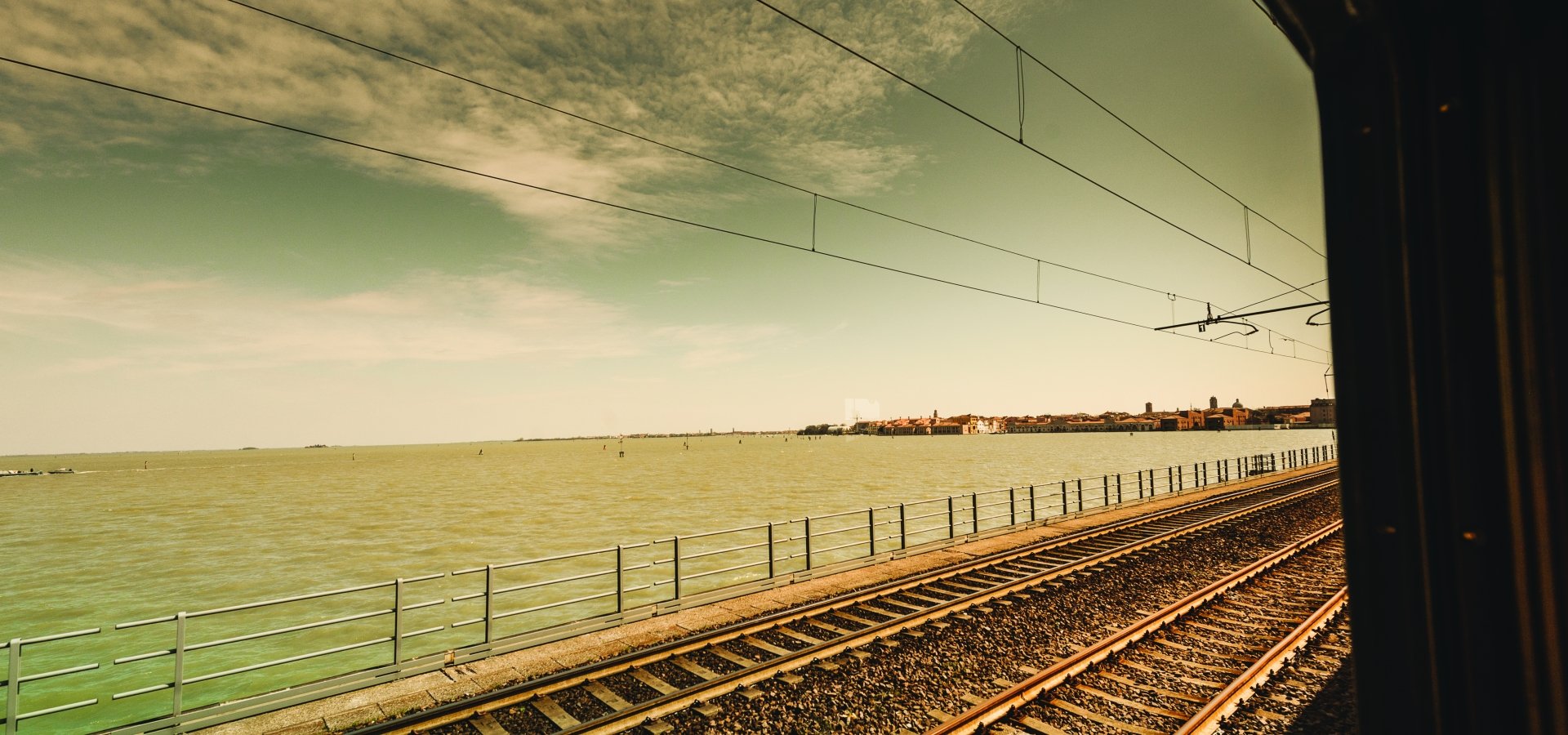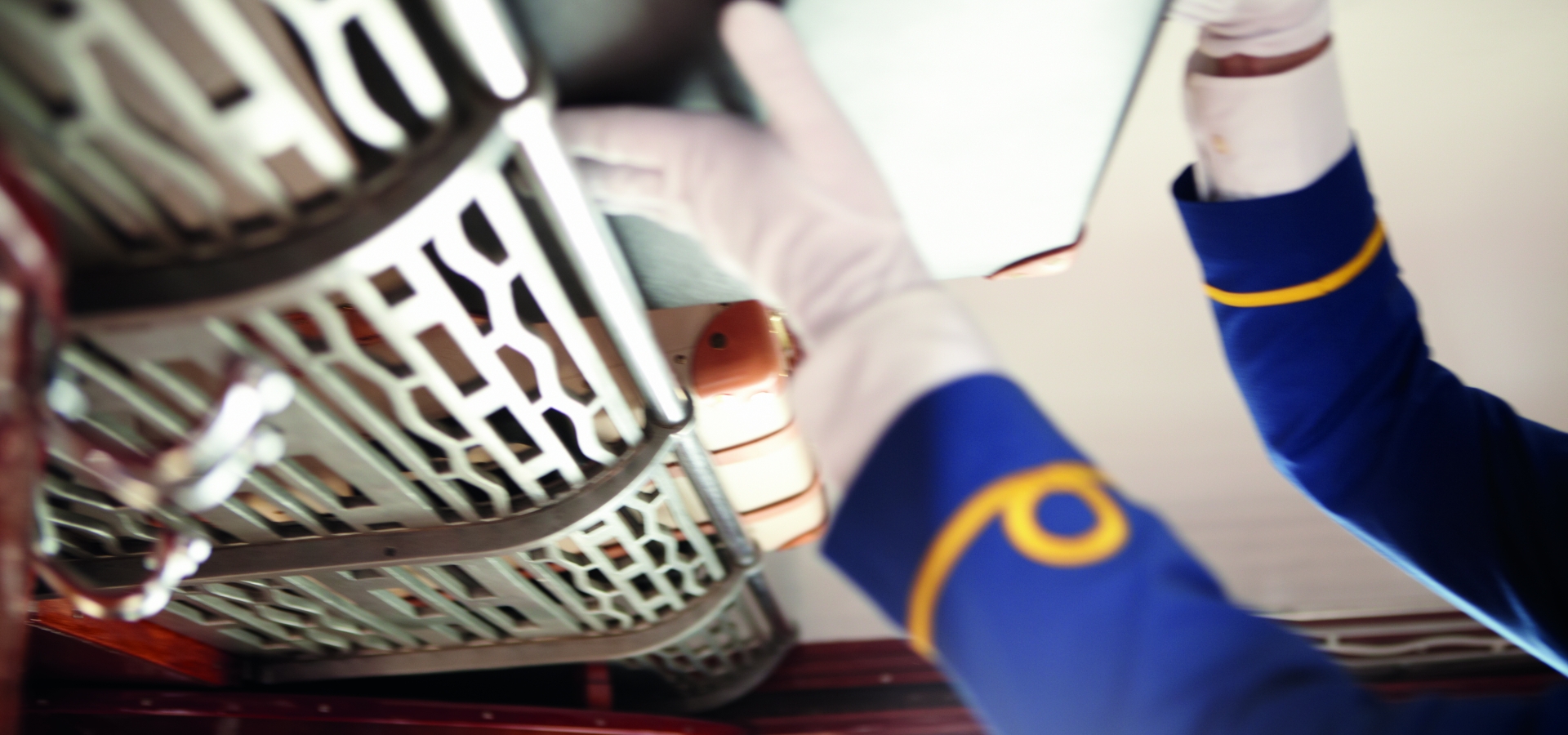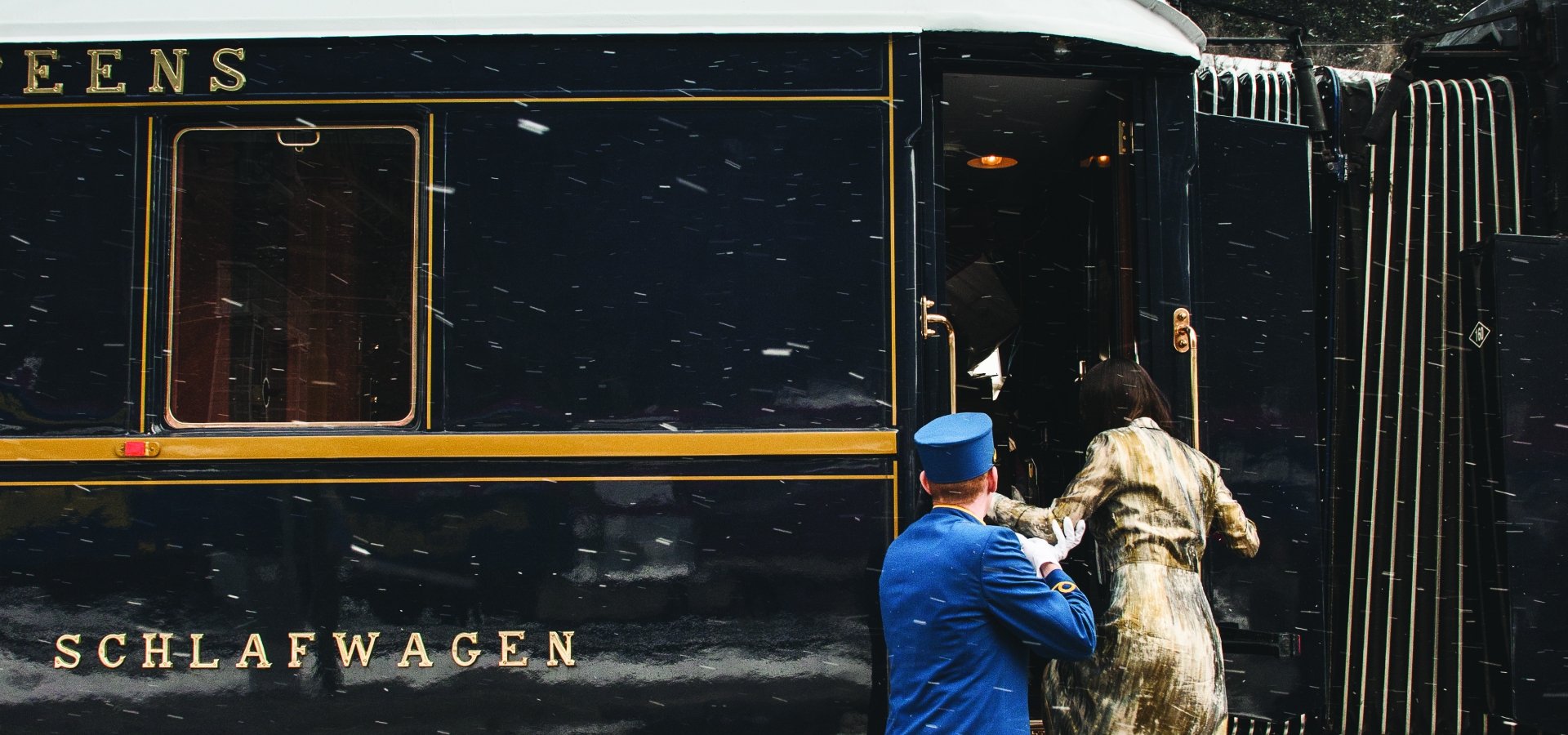 Classes of Accommodation
Grand Suites
Step over the threshold and you'll encounter a world of decadence, where ornate interiors and free-flowing champagne are simply a way of life.
Each Grand Suite has a double or twin bedroom, a living area with a private dining space and a sofa which can be converted into an additional bed. The private marbled en-suite bathroom has a shower, unique washbasin and toilet, plus bespoke amenities and complimentary bathrobes. The 24-hour cabin service includes complimentary champagne in the Grand Suite. In-suite dining is a feature of the Grand Suite for the ultimate privacy.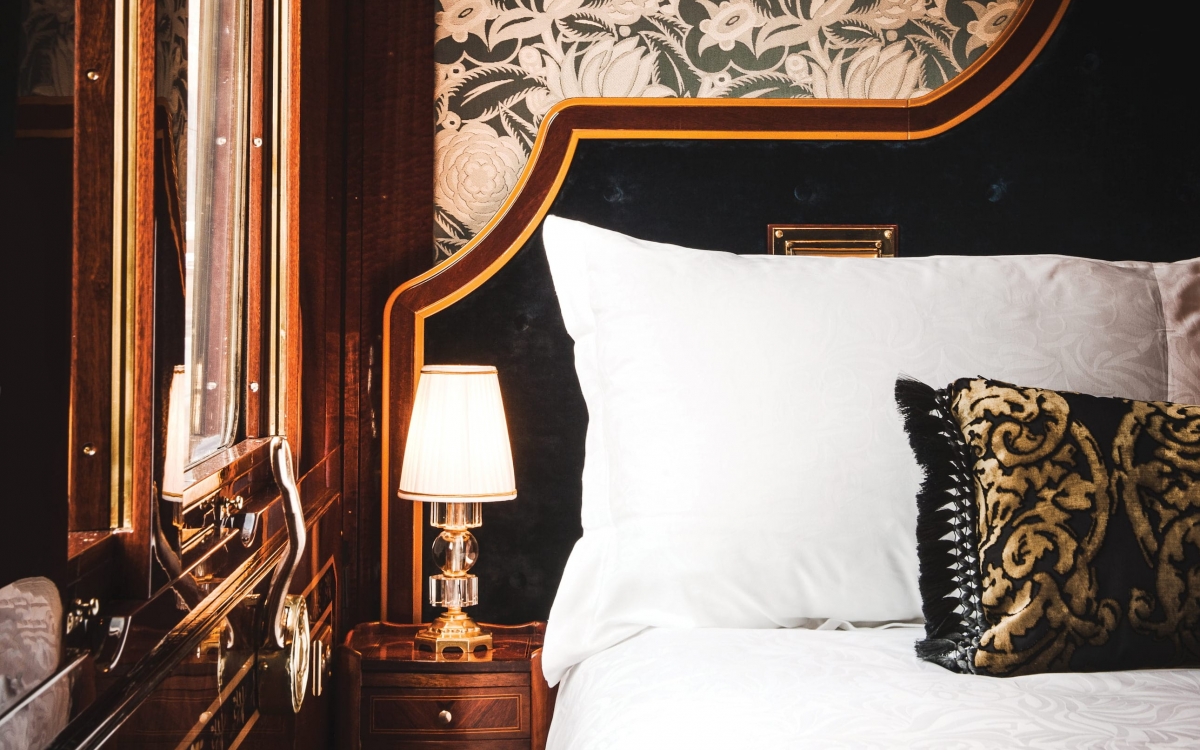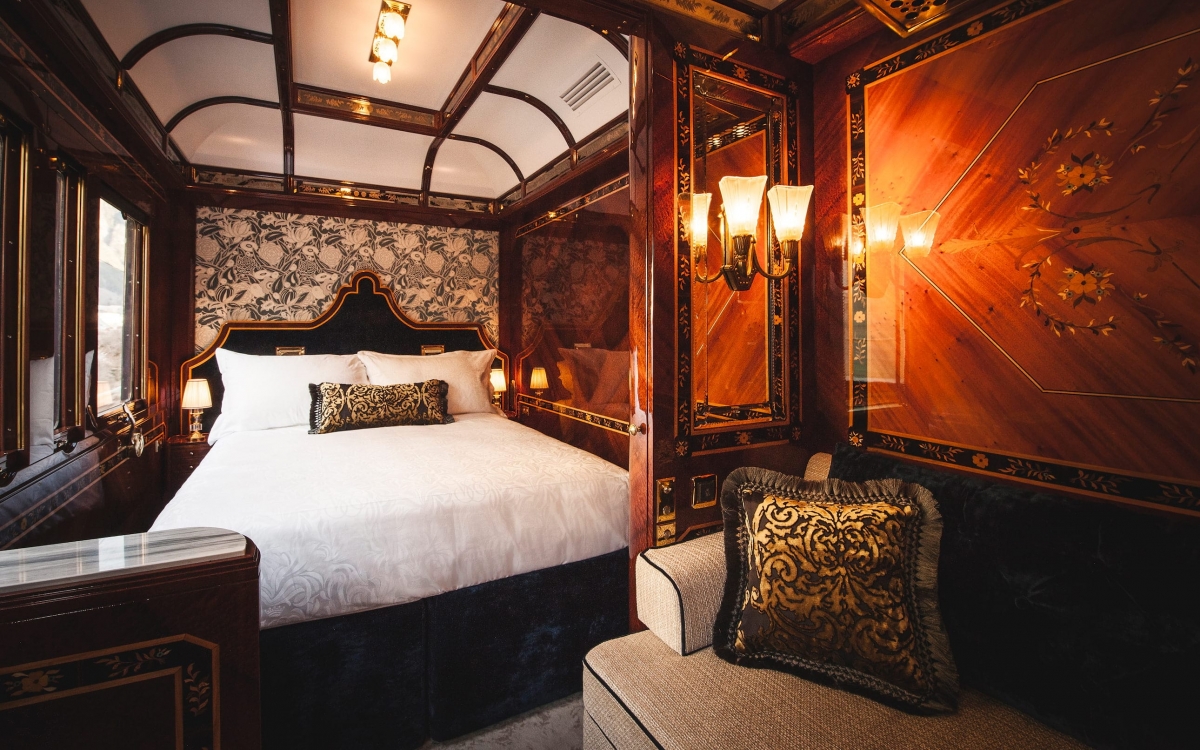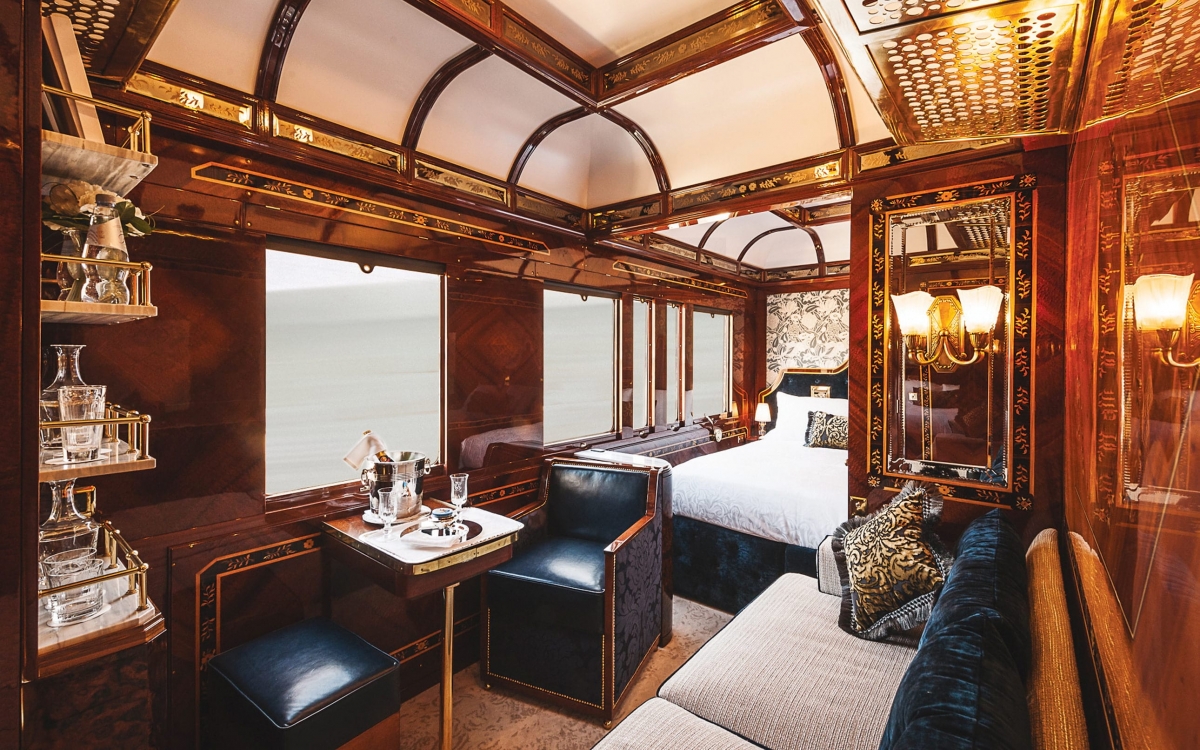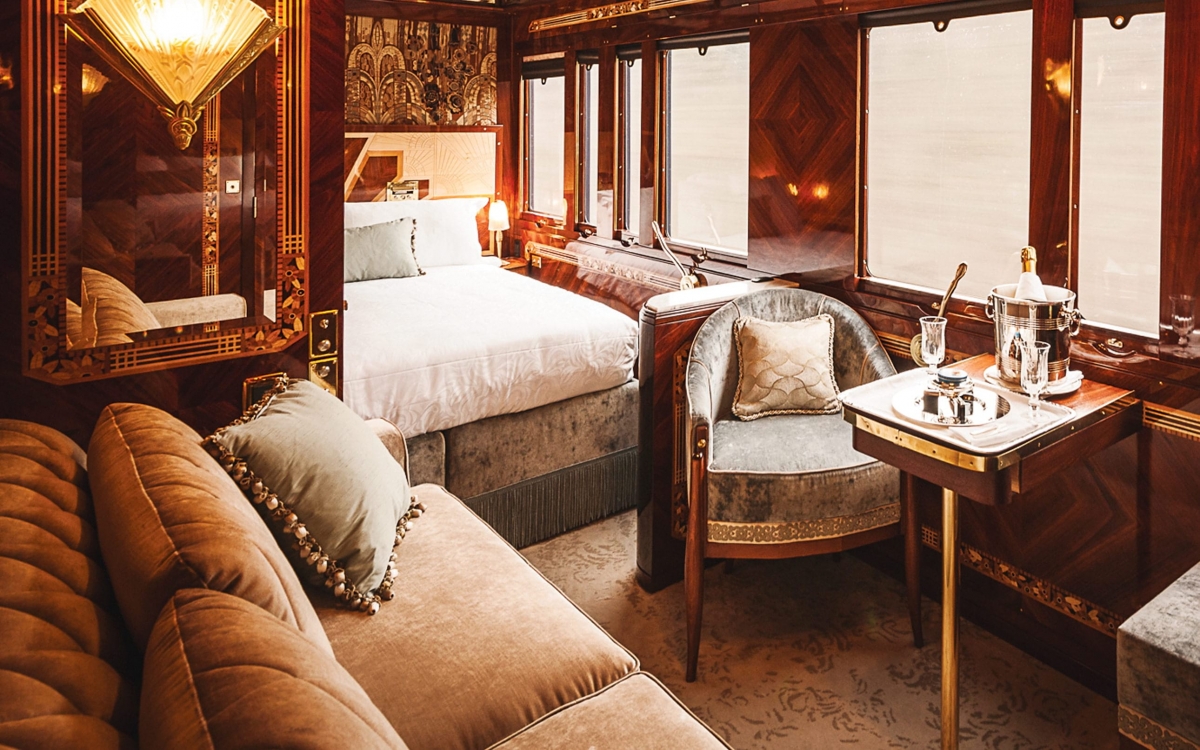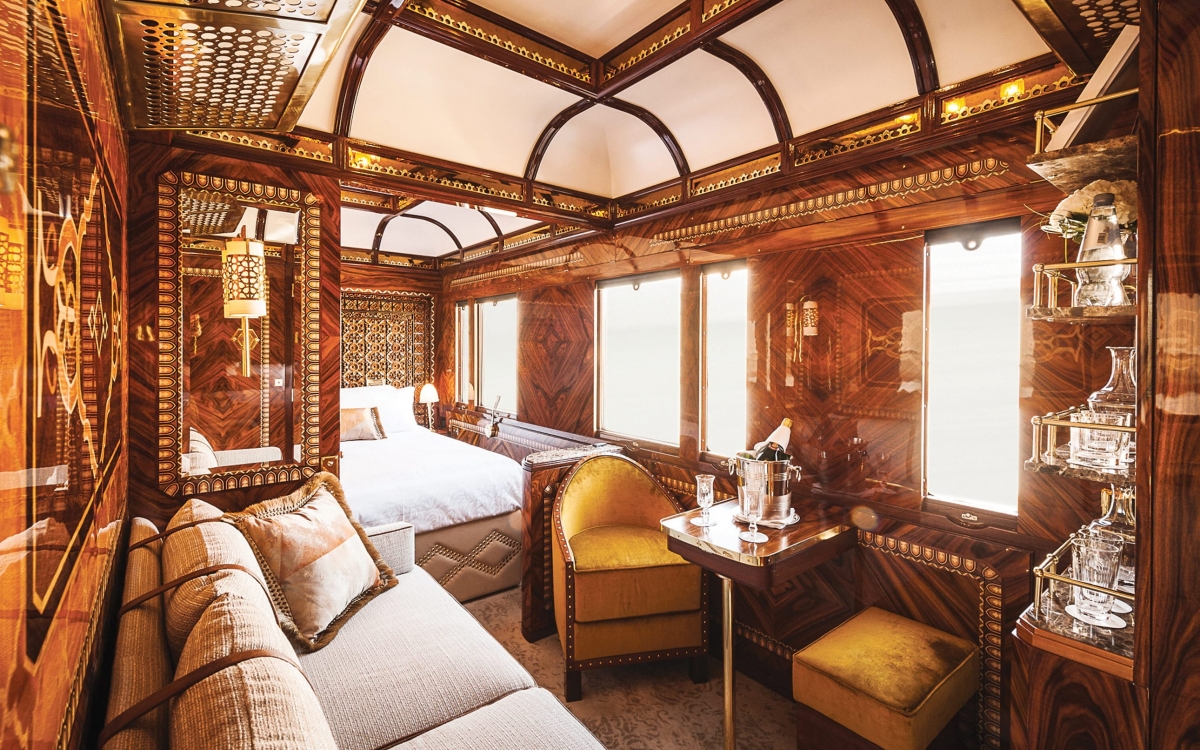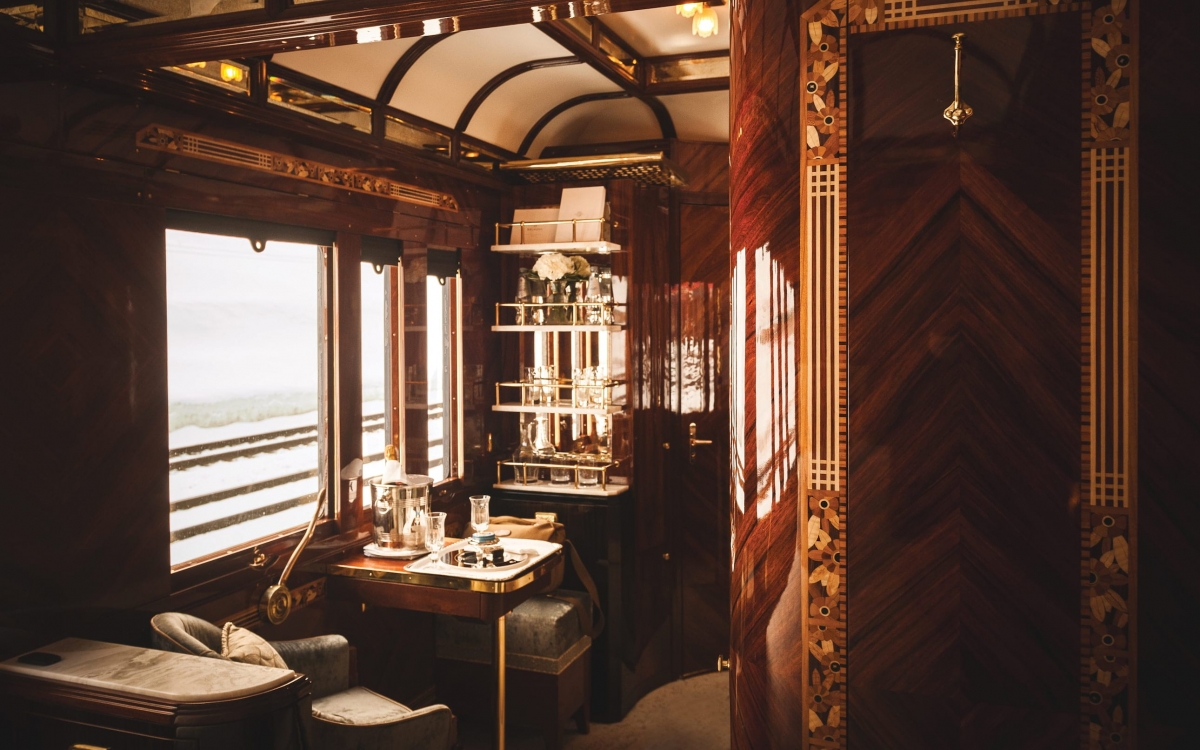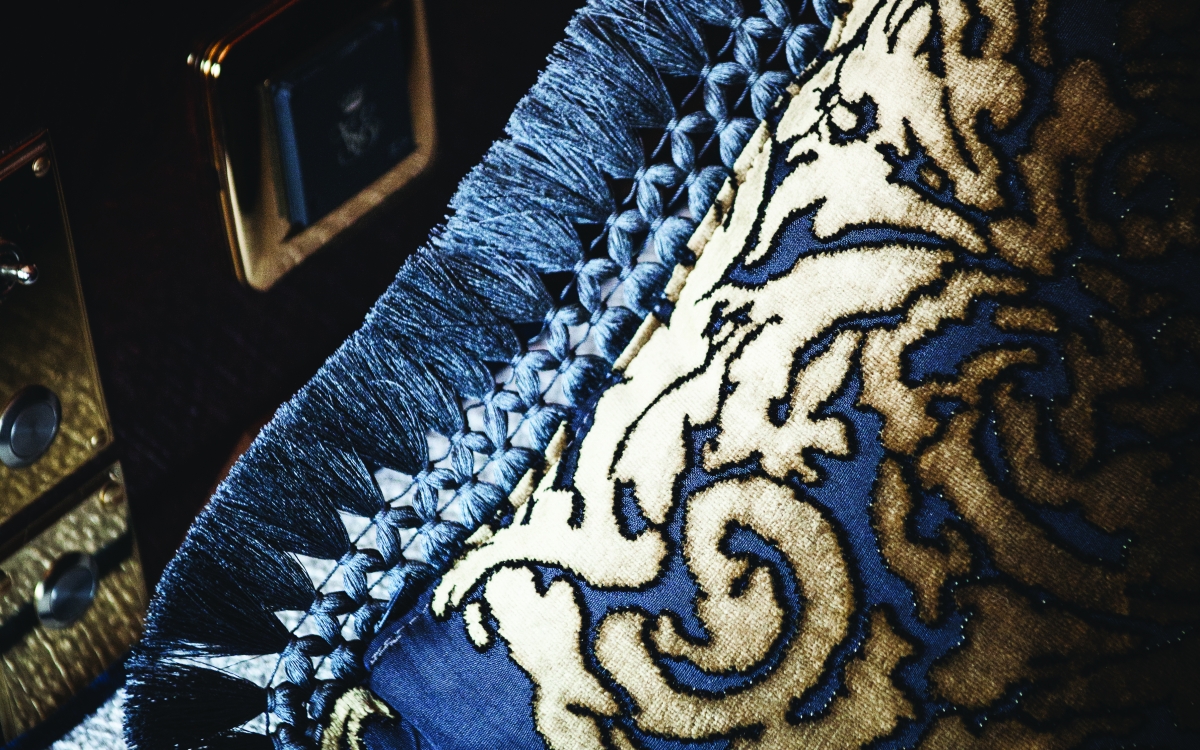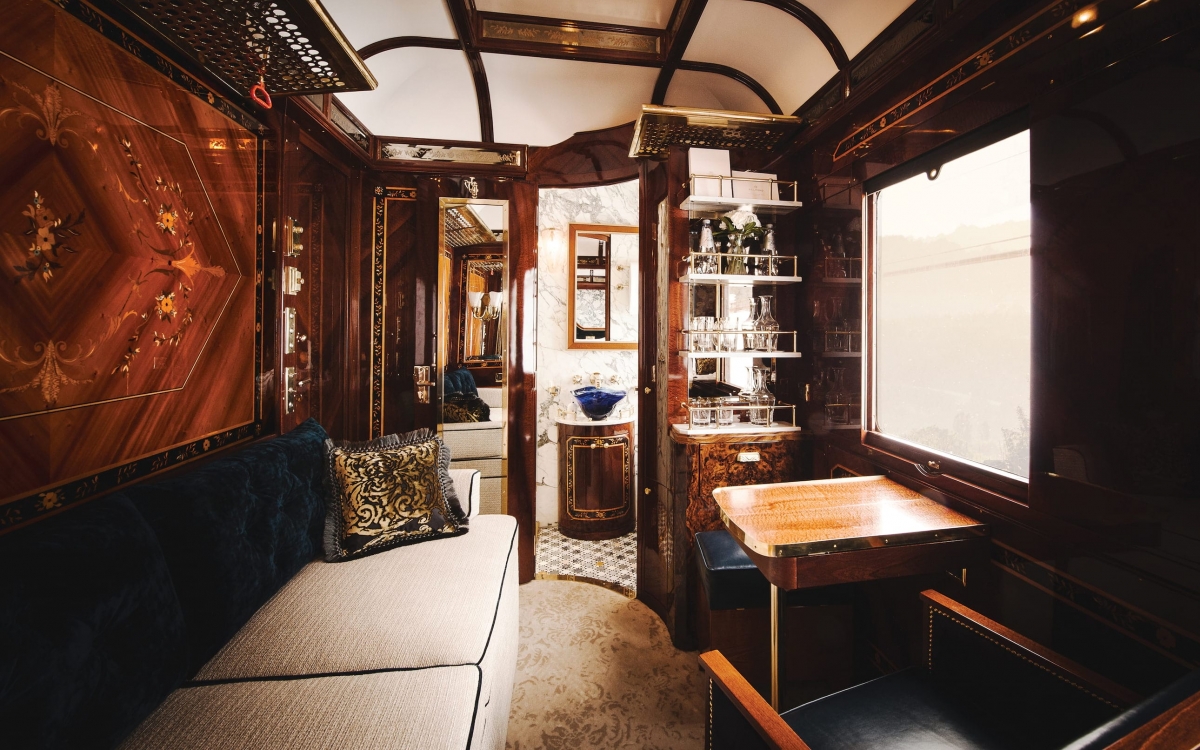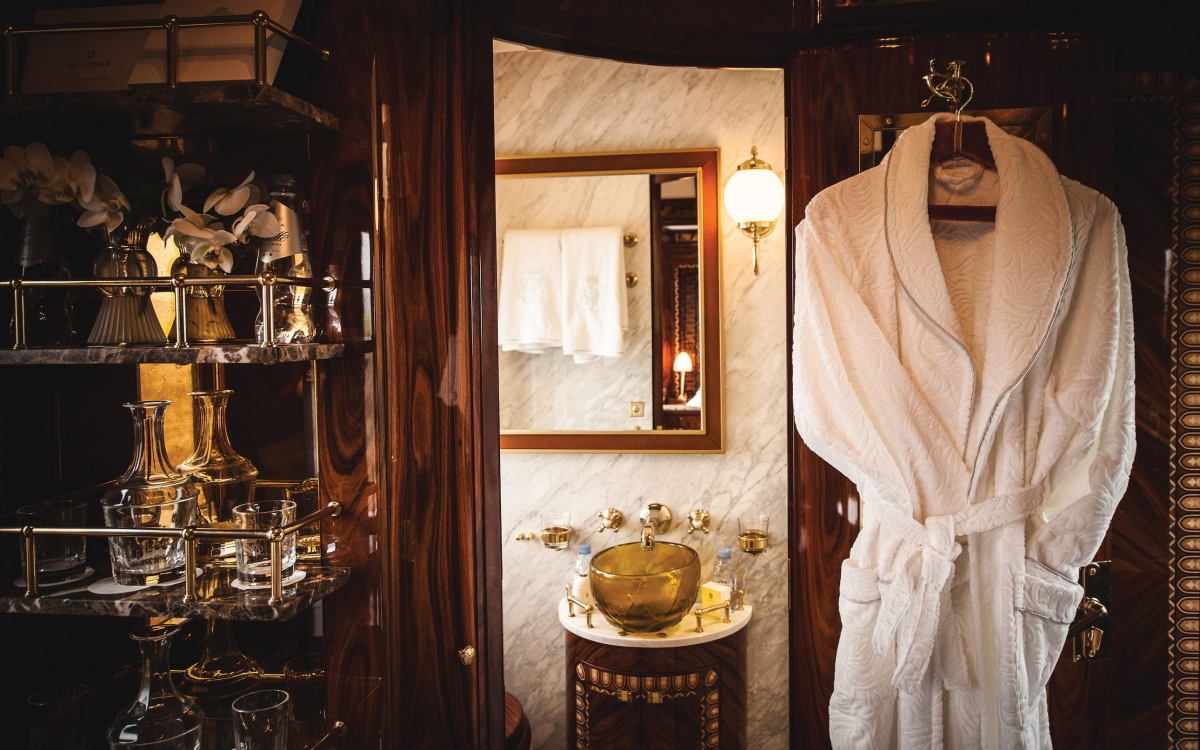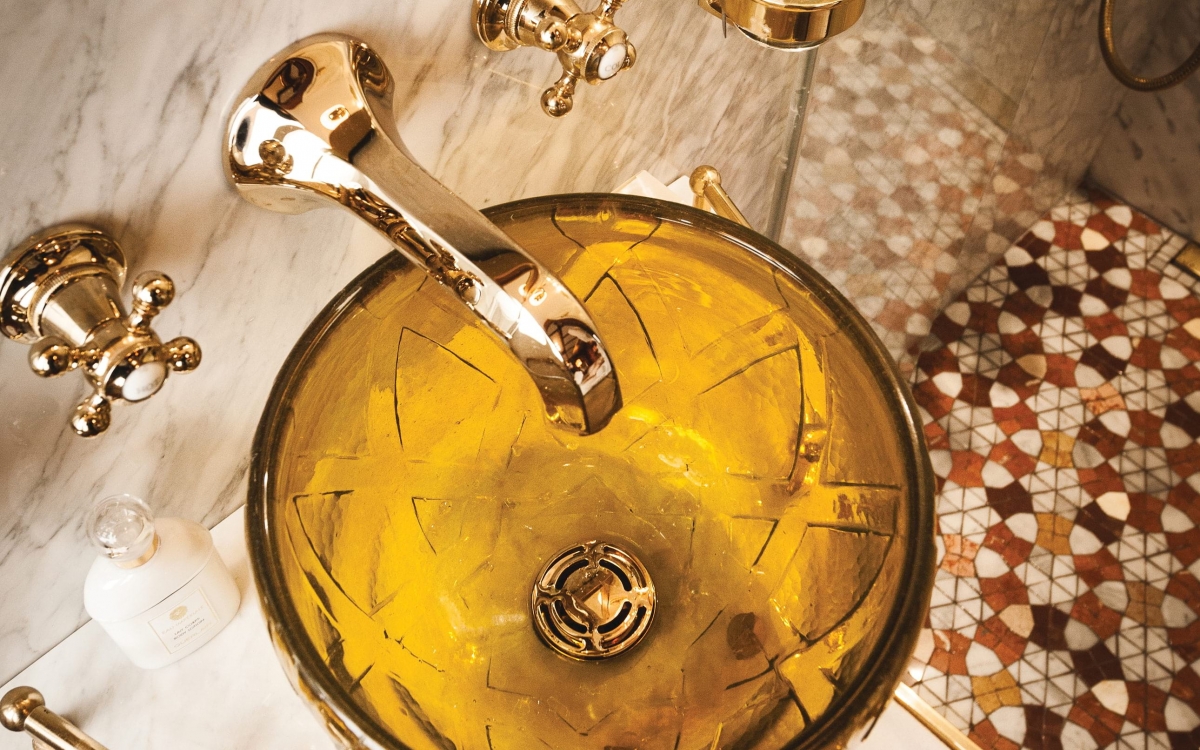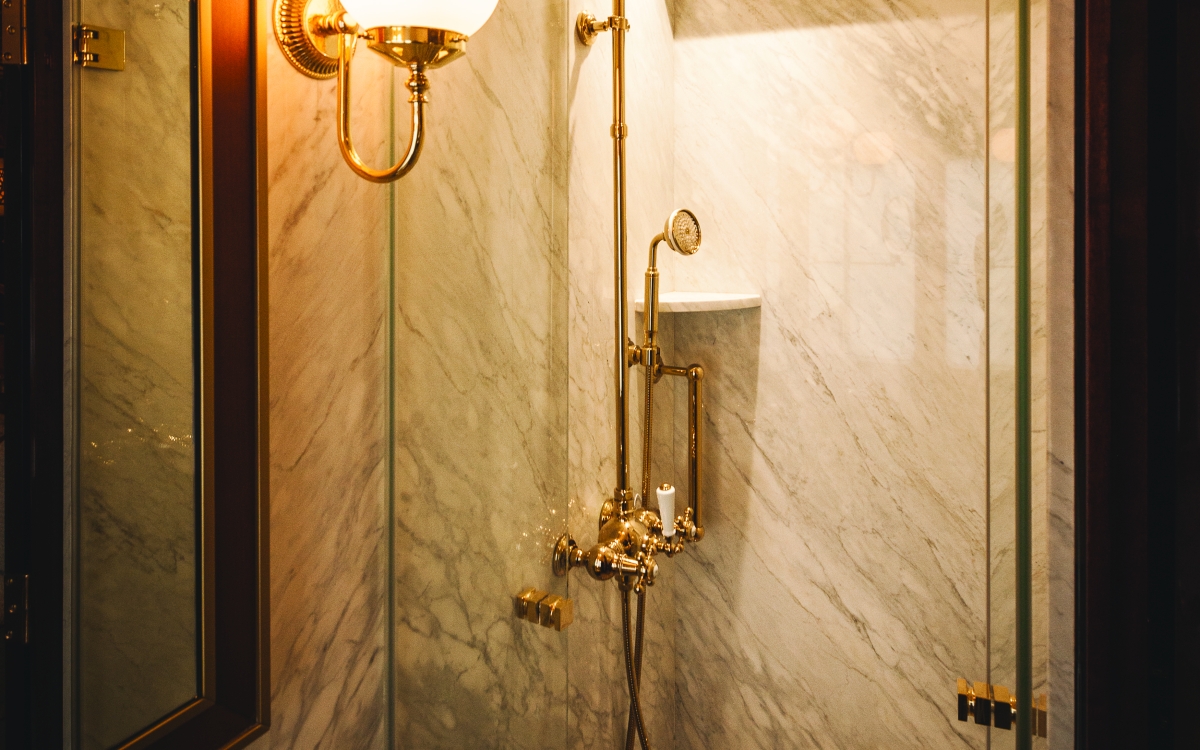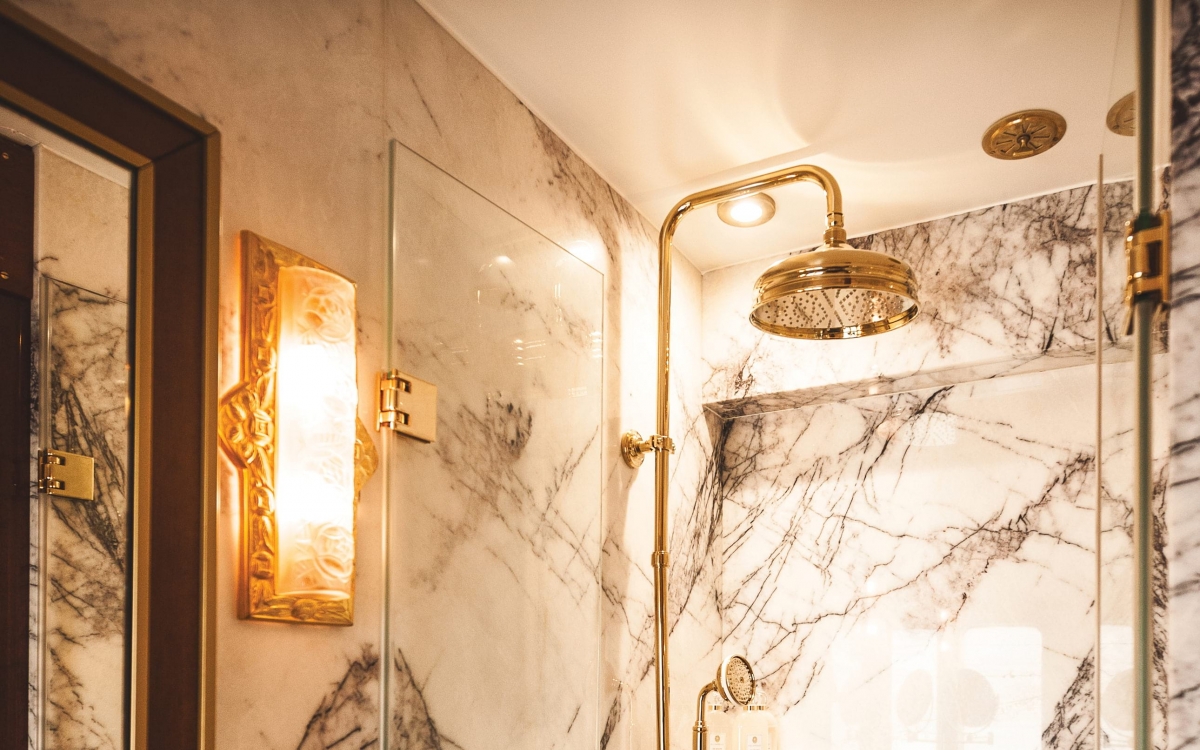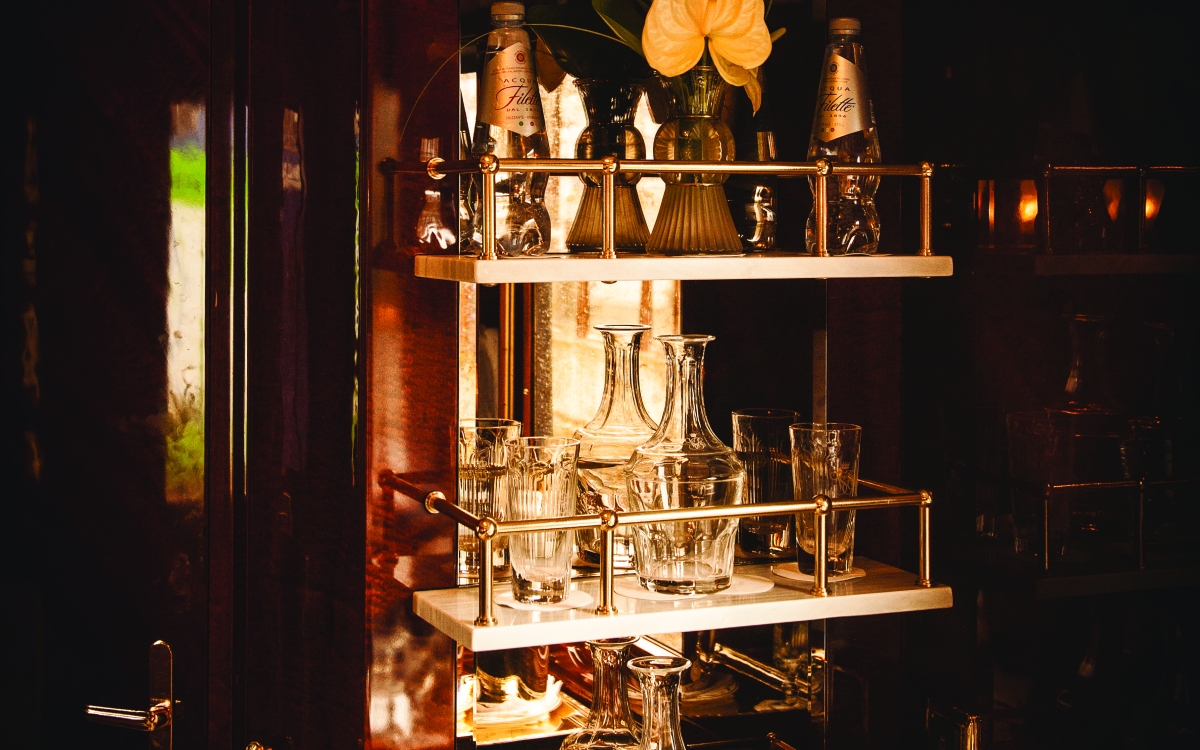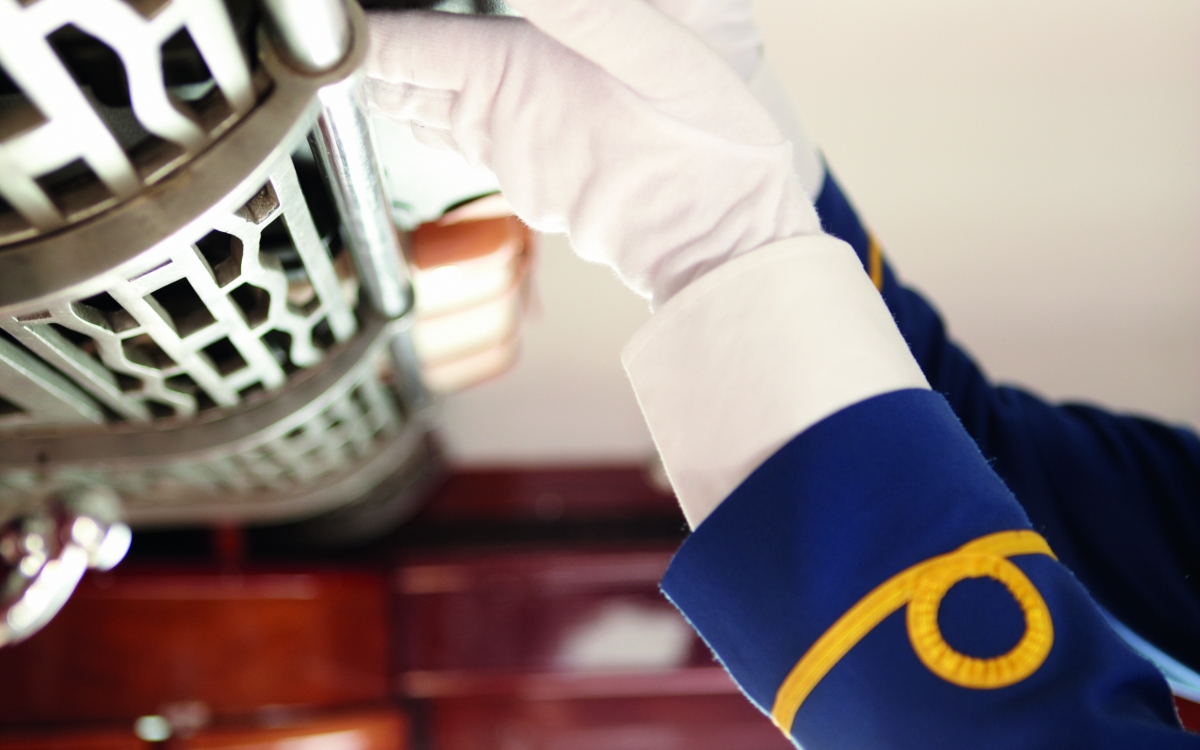 Suites
An abundance of space and decadent, private ensuite facilities offer a true personal haven; whisking you between the wonders of the European continent in sensational style. New for 2023, these eight suites with four different designs are influenced by the classic landscapes the train travels through; La Campagne (the countryside), Les Montagnes (mountains), Les Lacs (lakes) and La Forêt (forest).
The Suites have private ensuite facilities and complement the existing Grand Suites and Historic Cabins. Each offer fixed double or twin beds, spacious marble ensuite bathroom with shower, basin, and toilet, 24-hour steward service, a lounging area by day, and complimentary amenities, slippers and kimonos.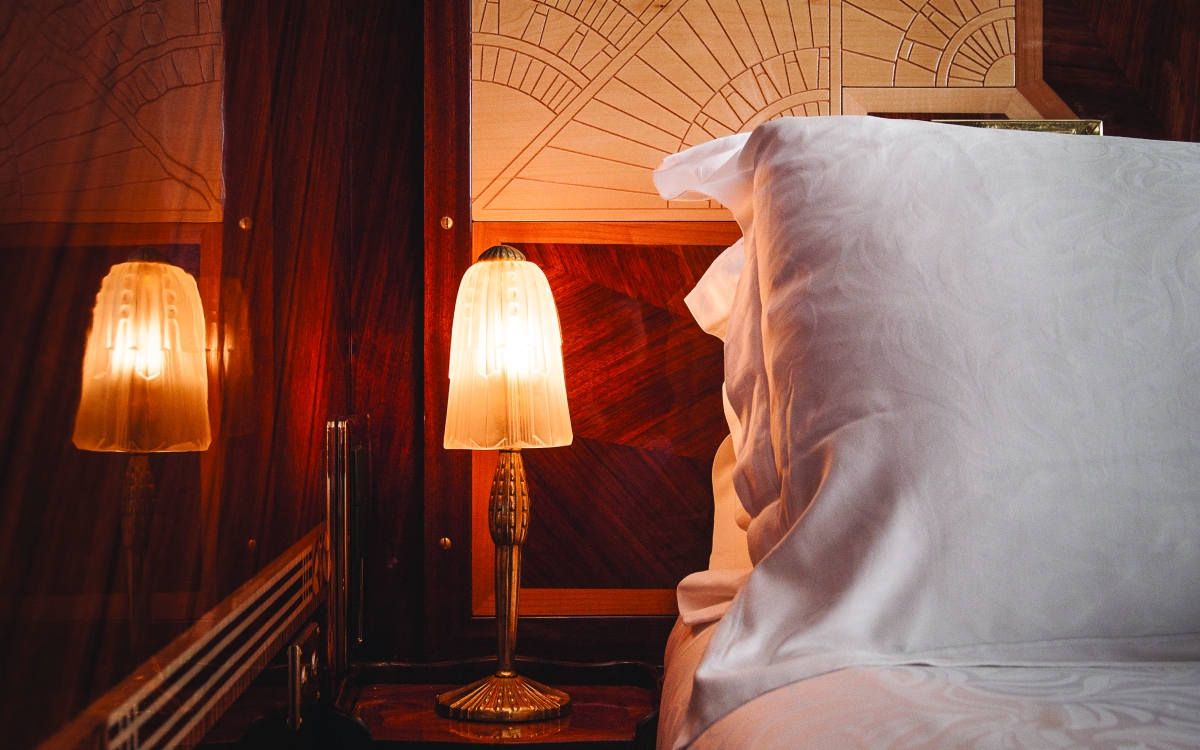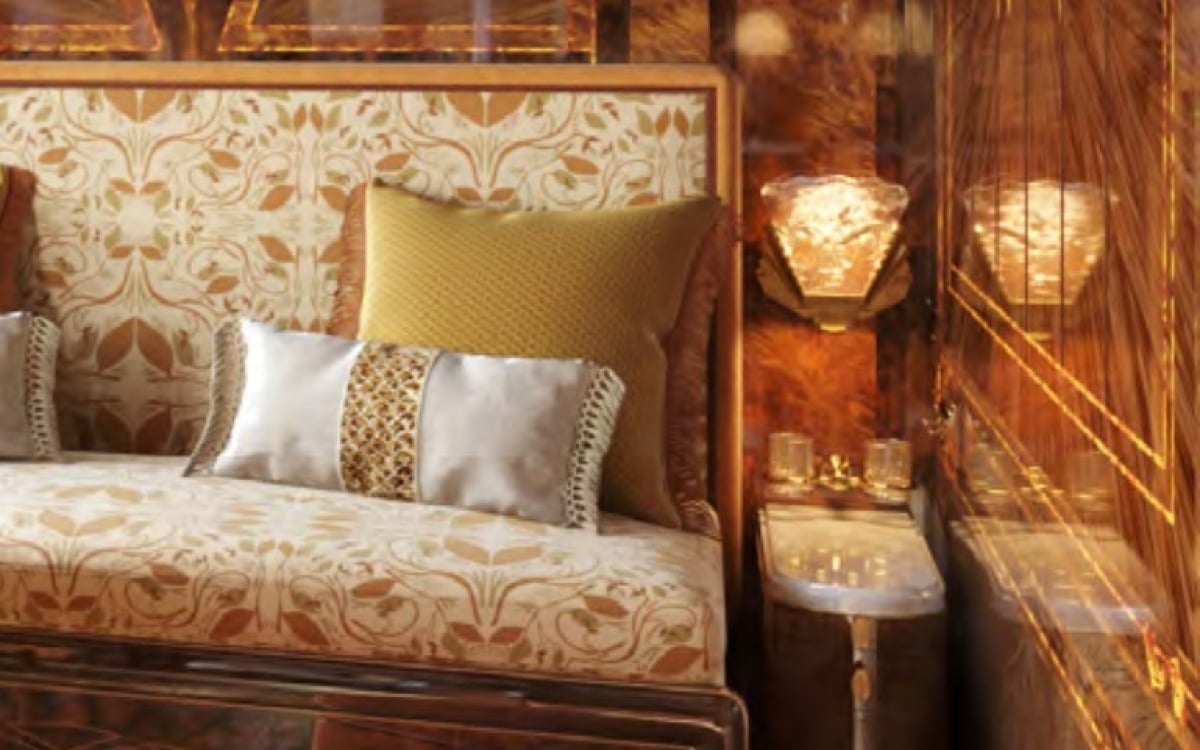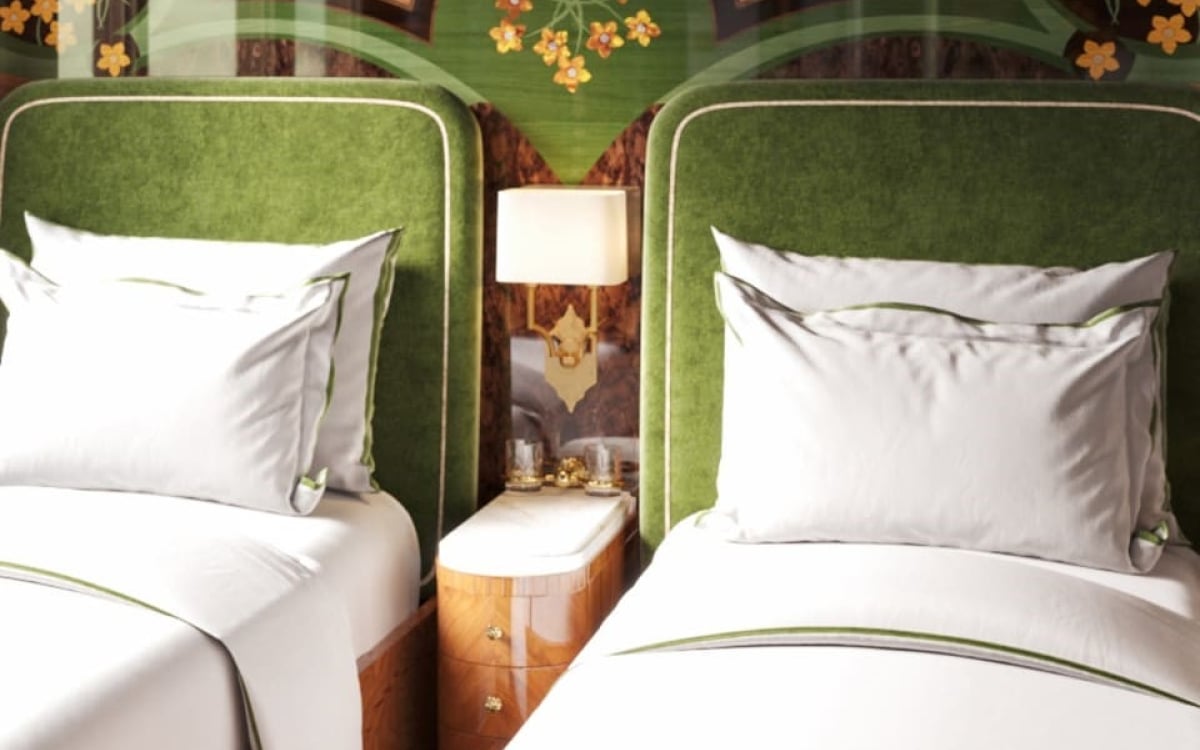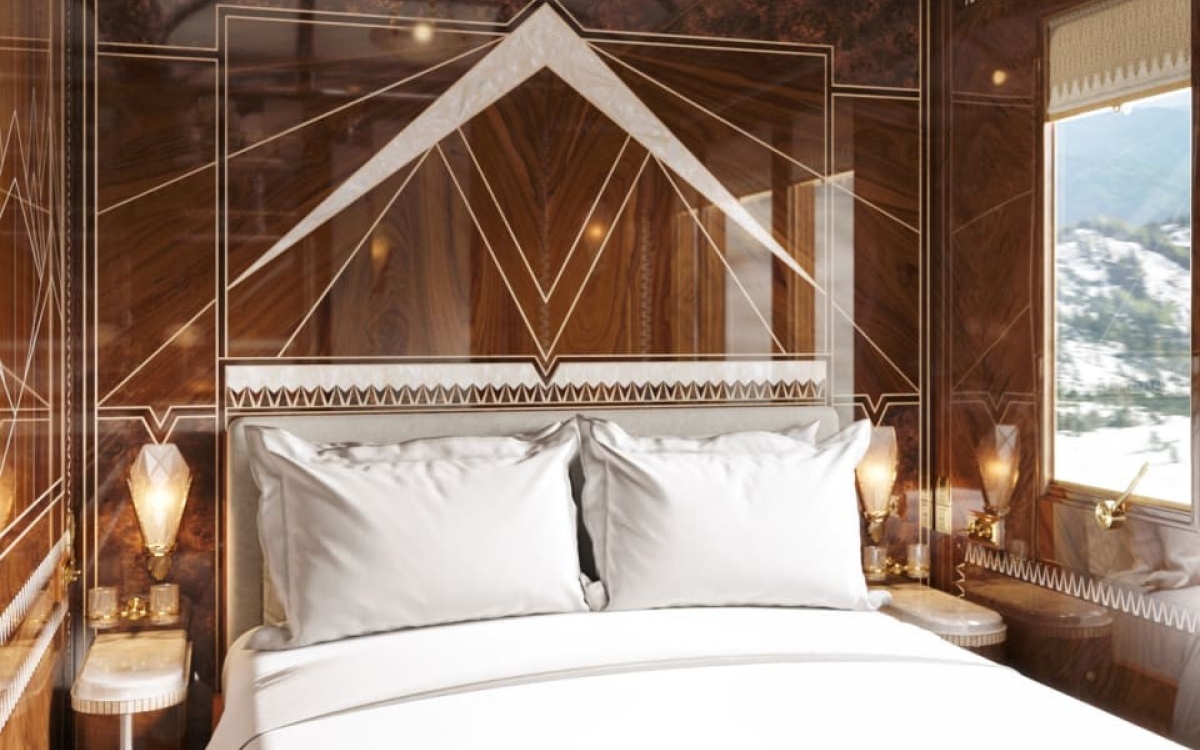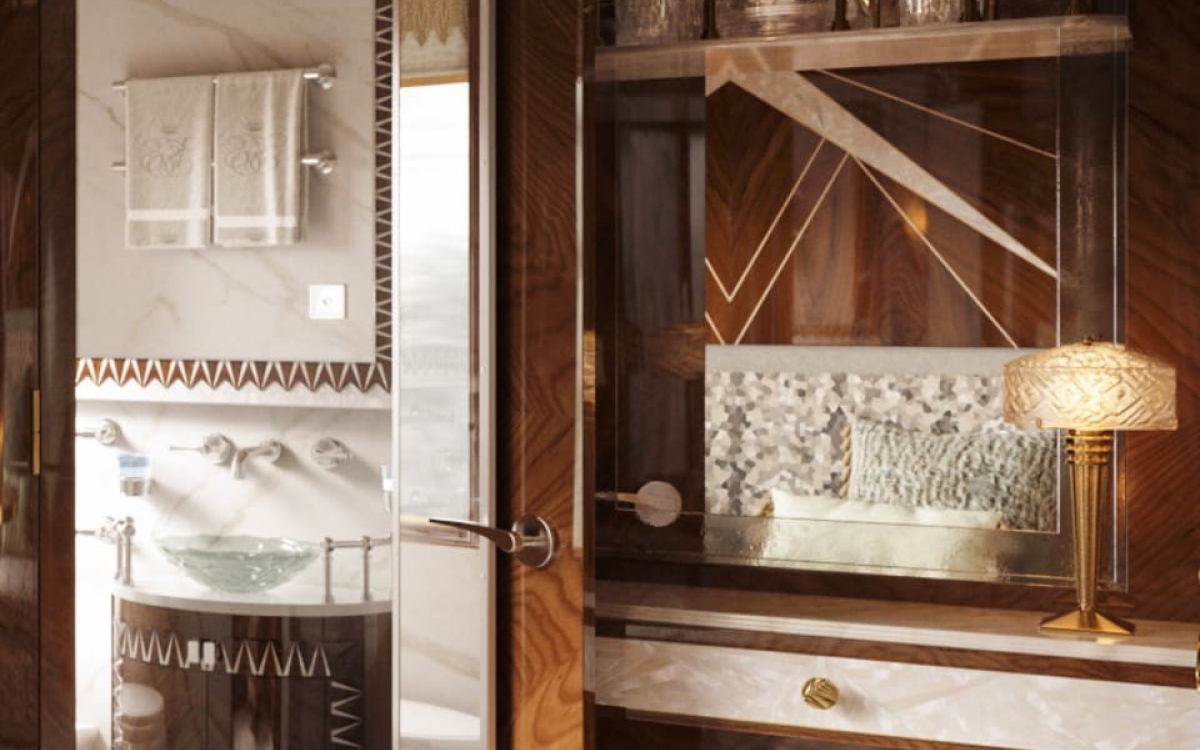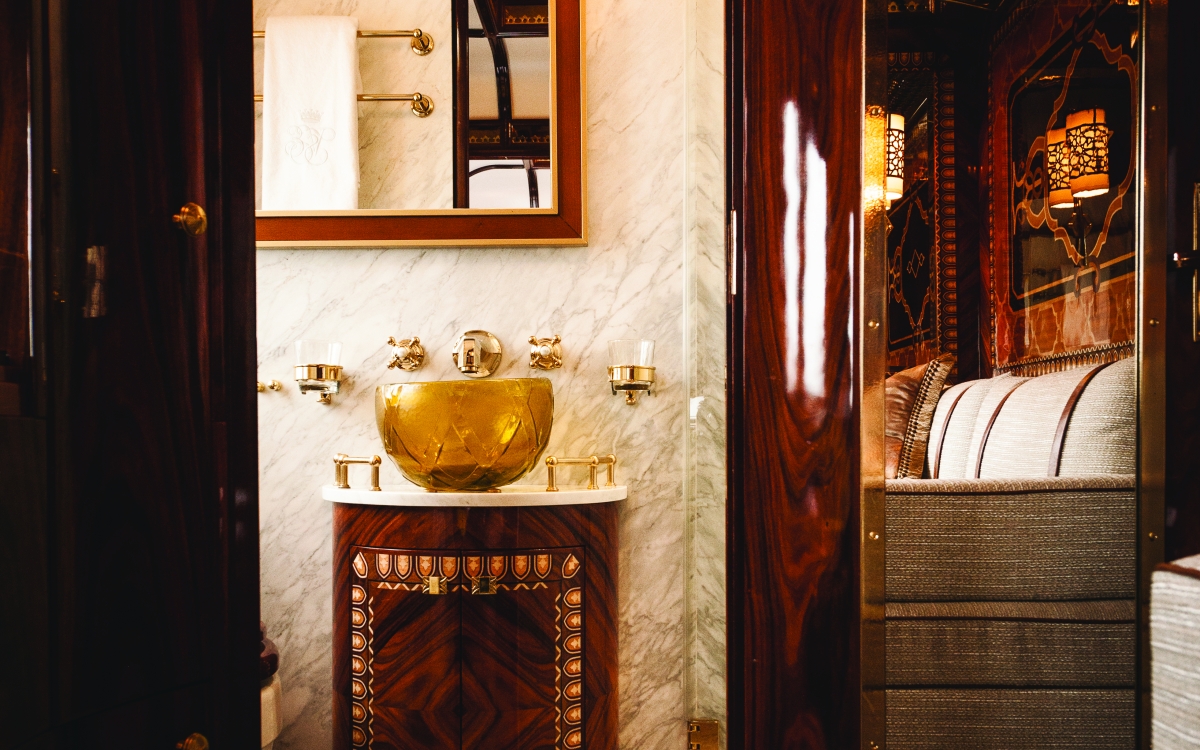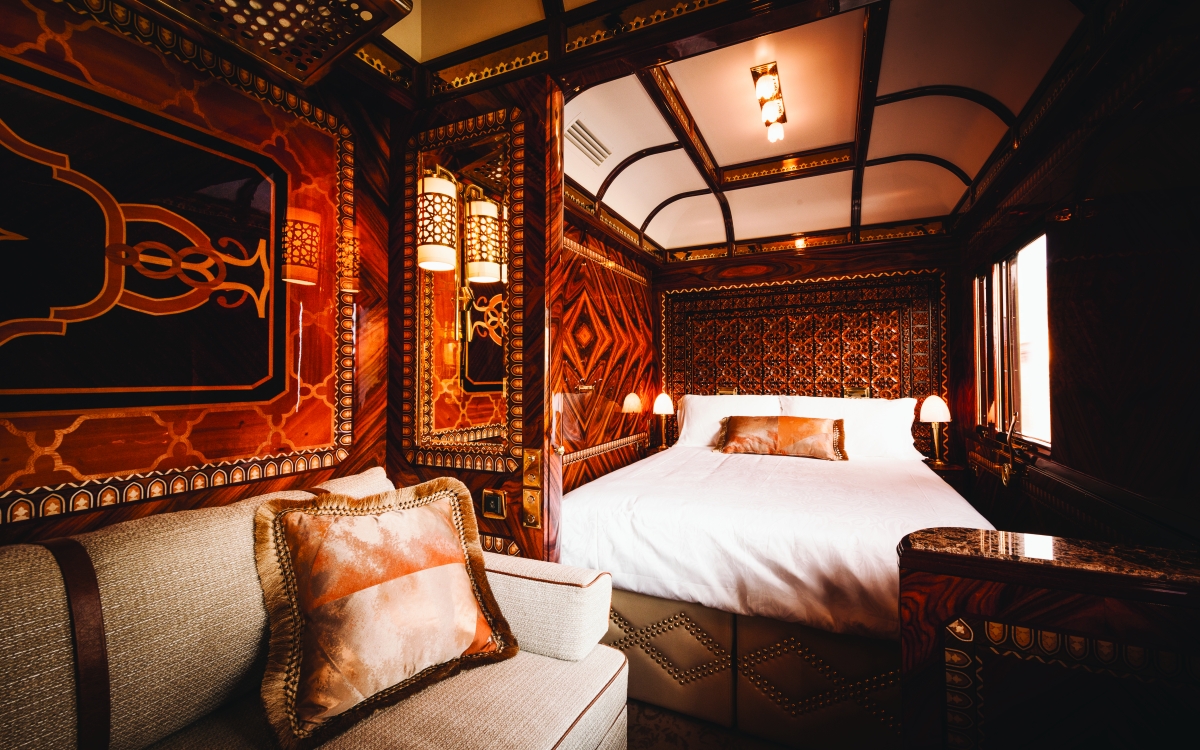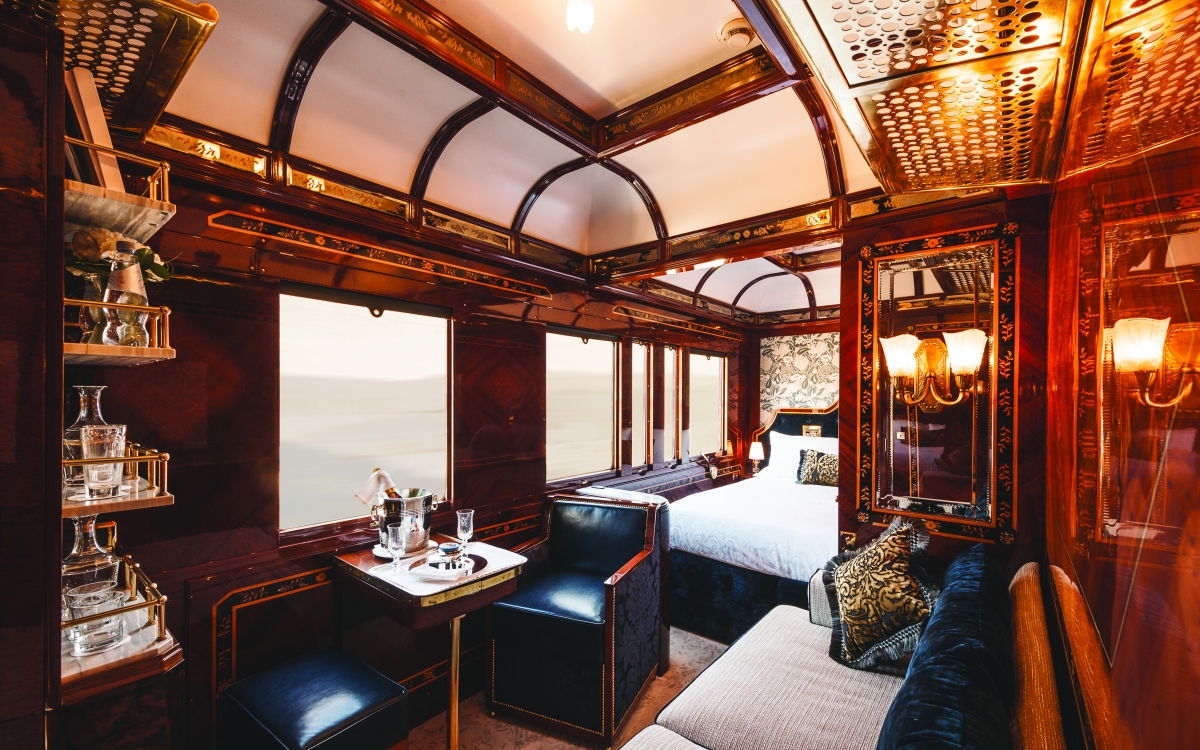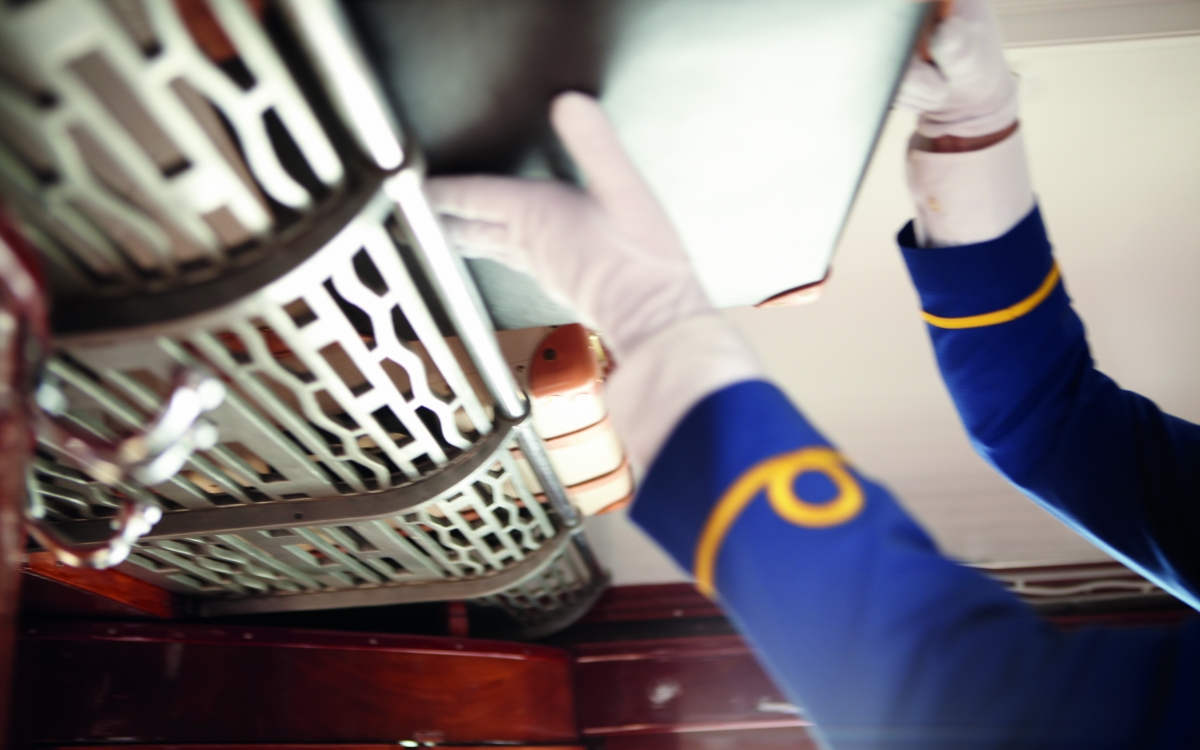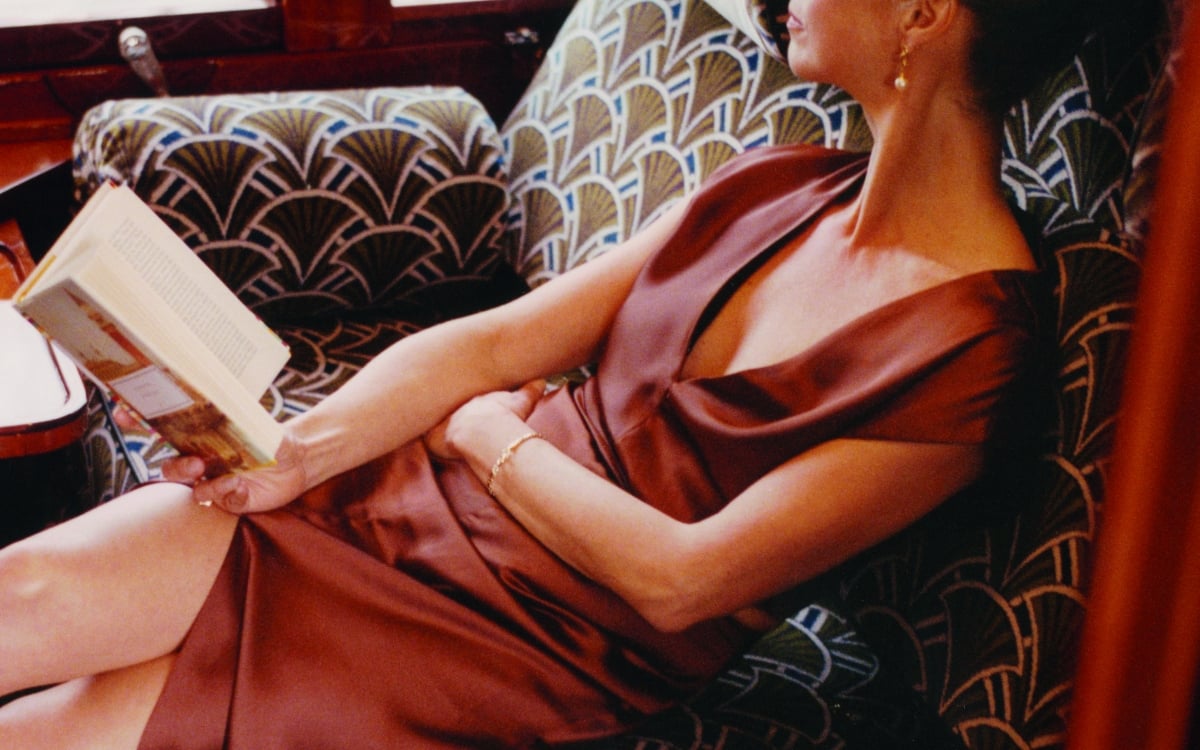 Historic Cabins
Take in the romance of a bygone era with a cosy historic cabin. A plush banquette during the day converts into inviting upper and lower berths in the evening, complete with private vanity and washbasin. Both have soft, luxurious bedding and their own reading light.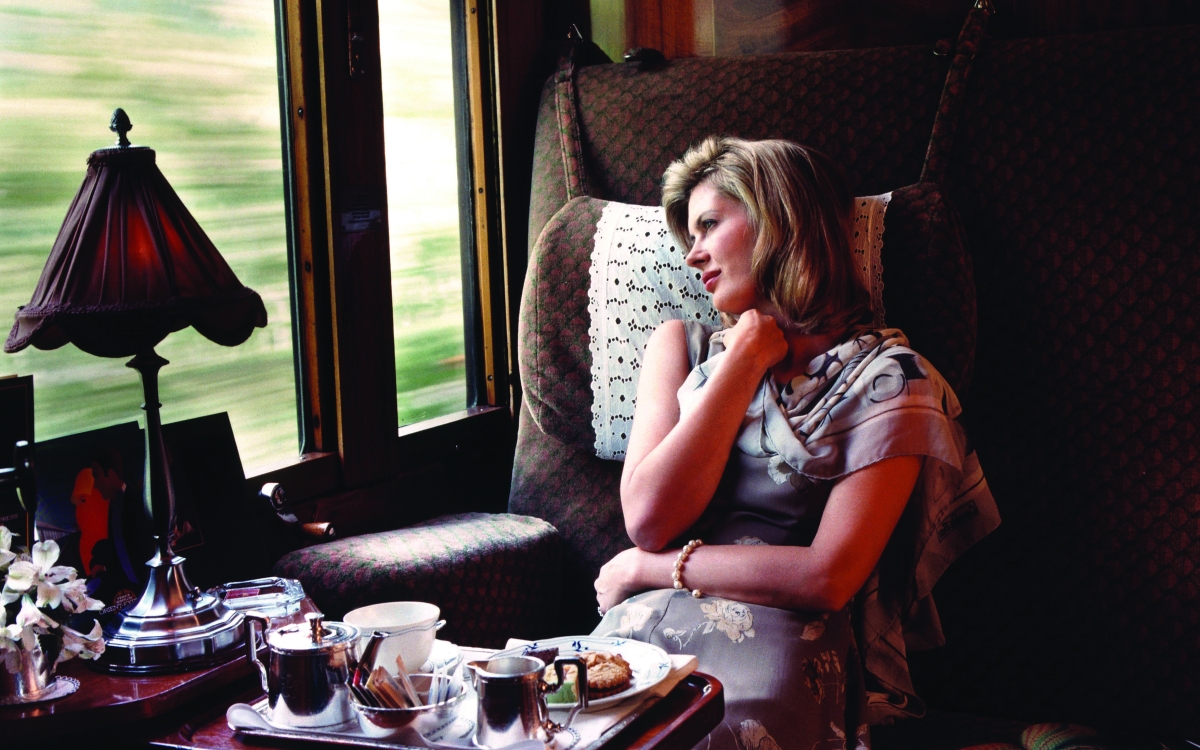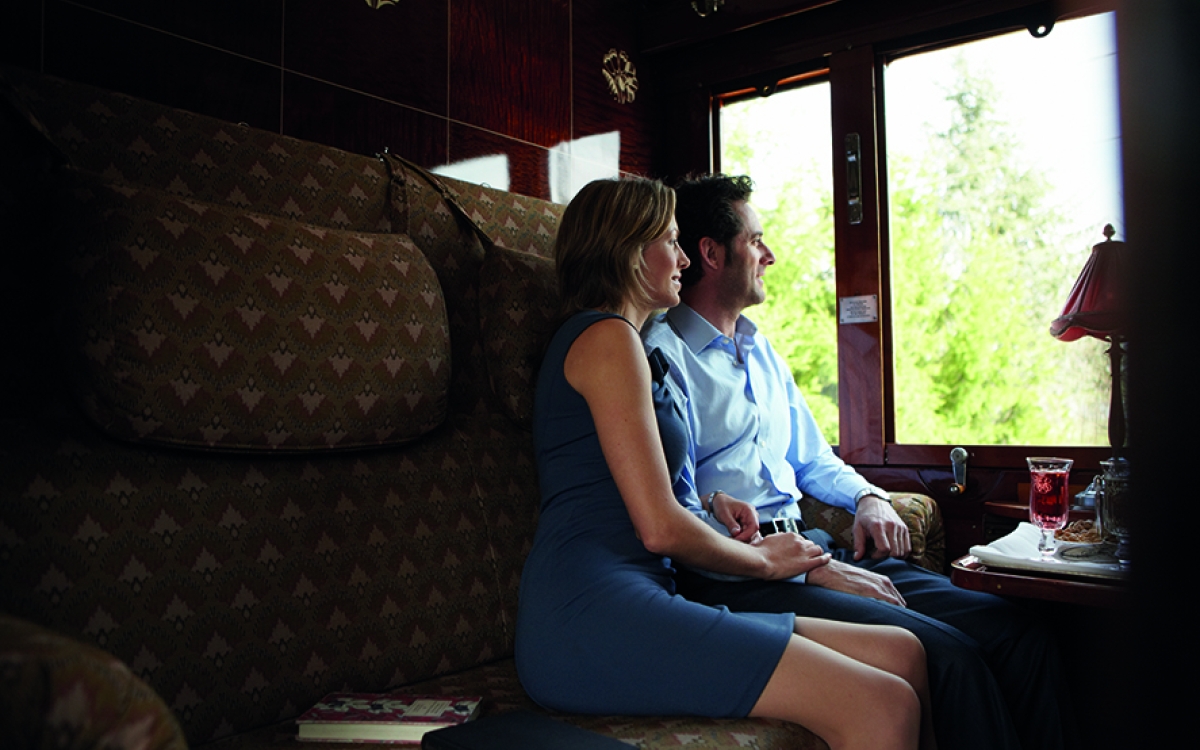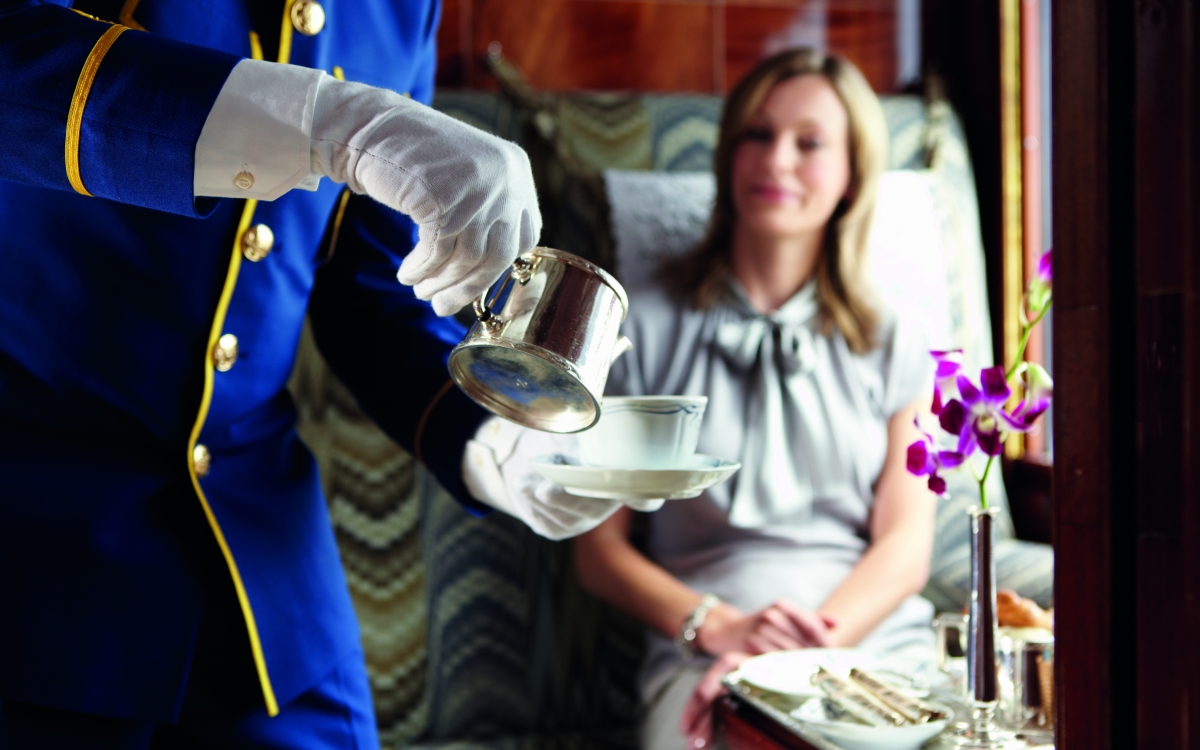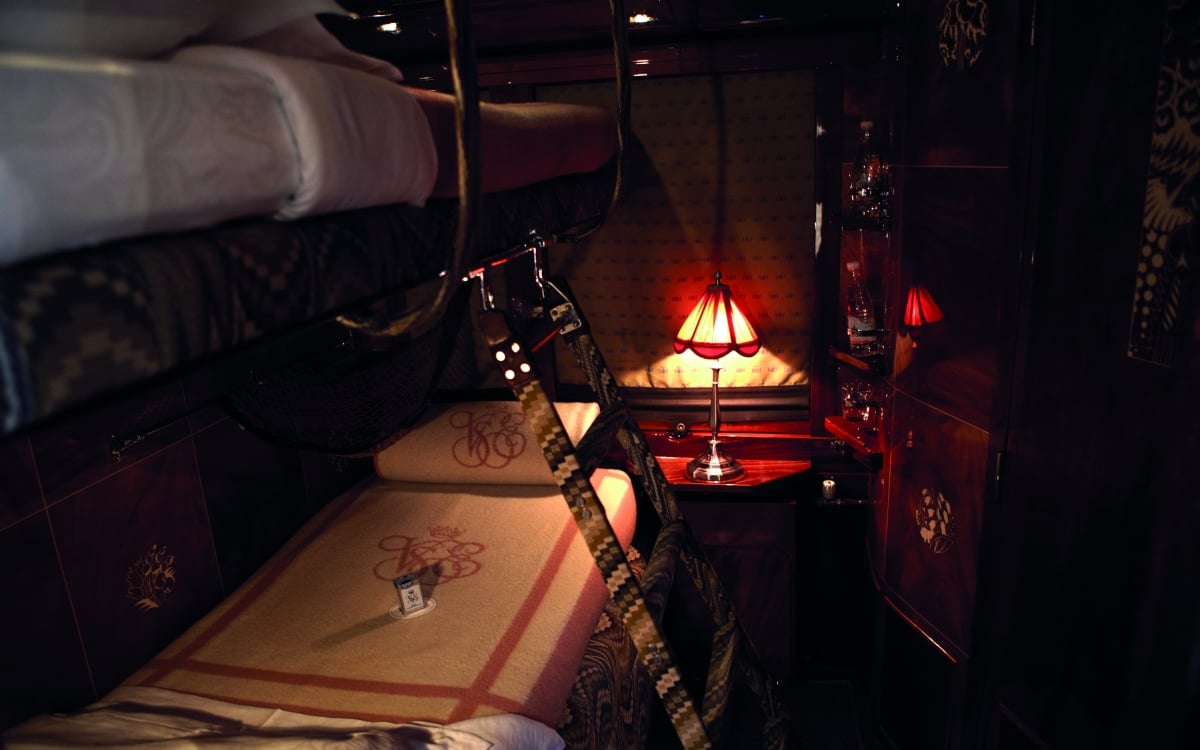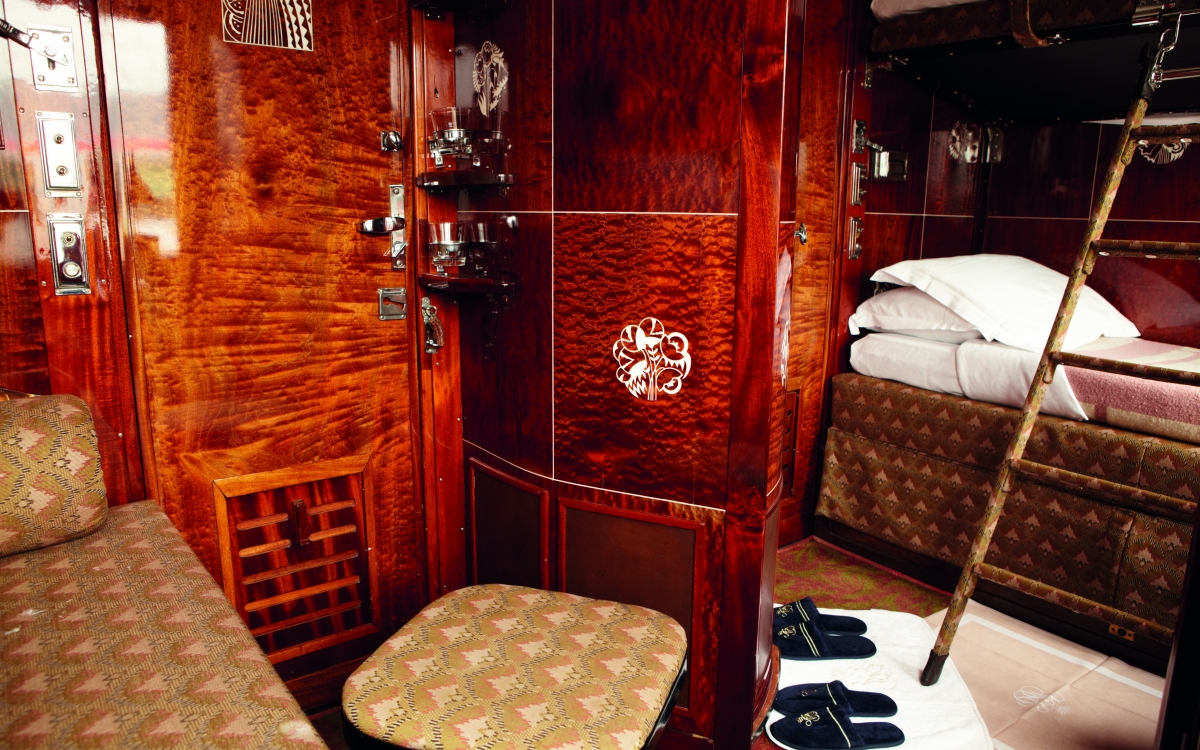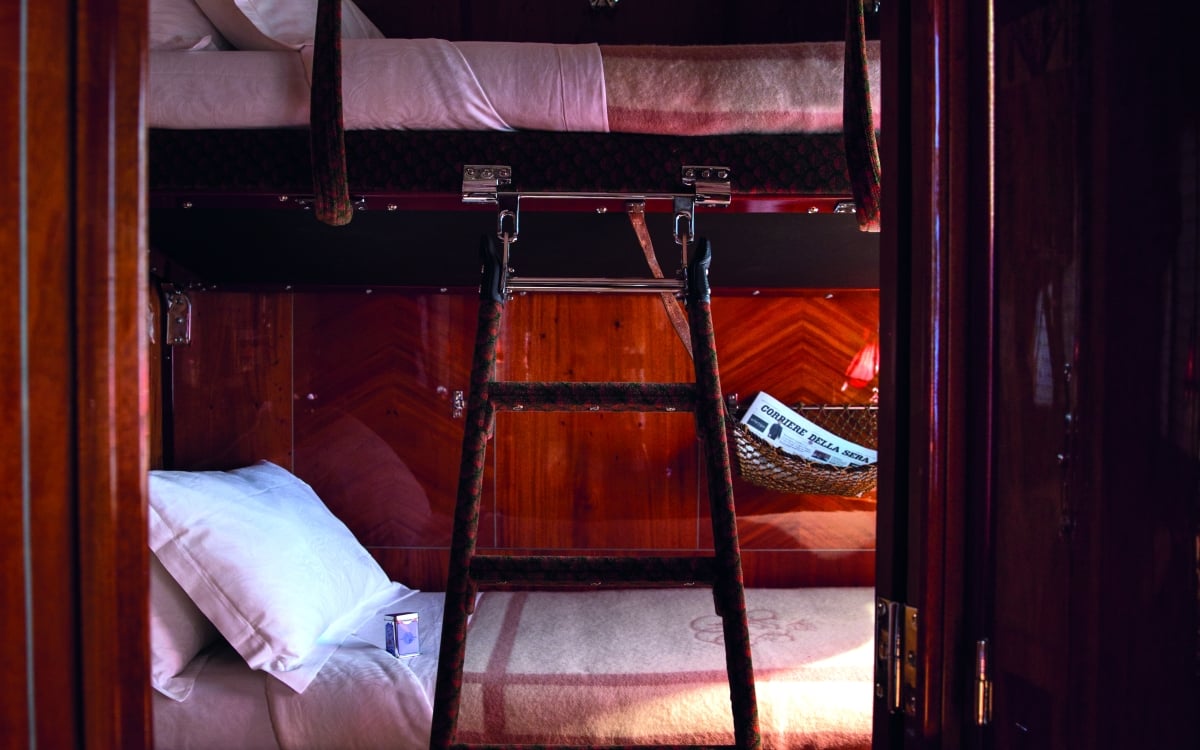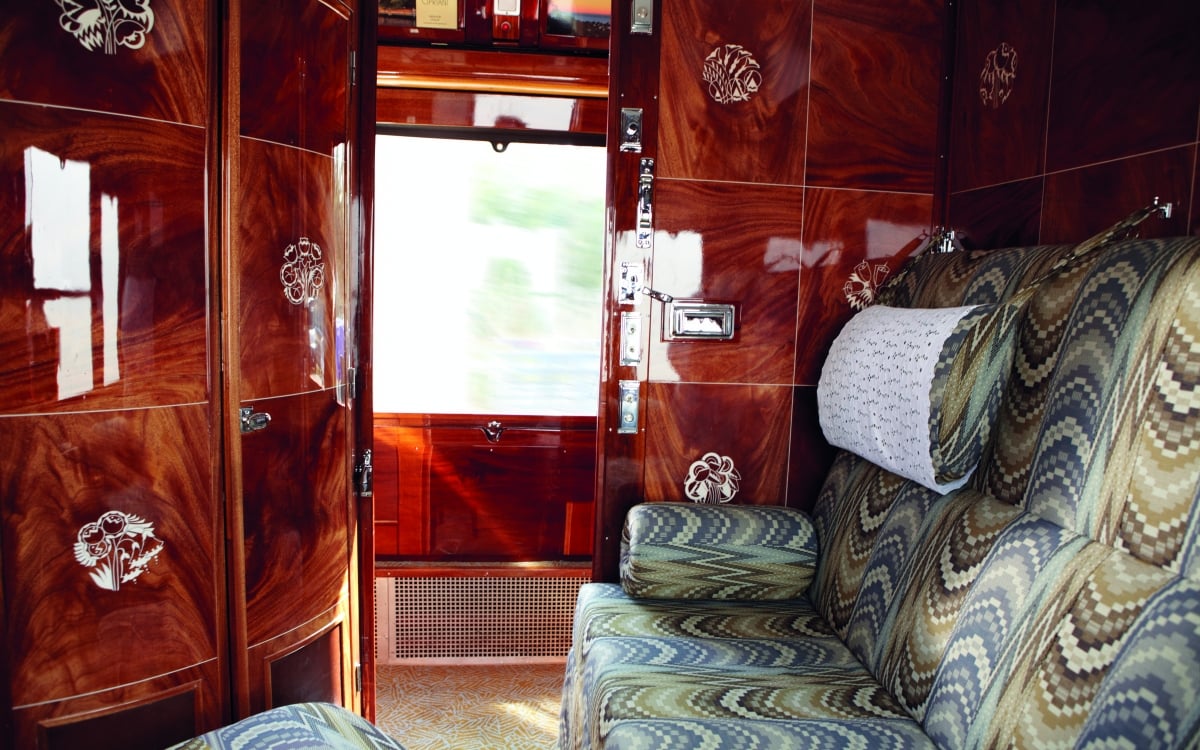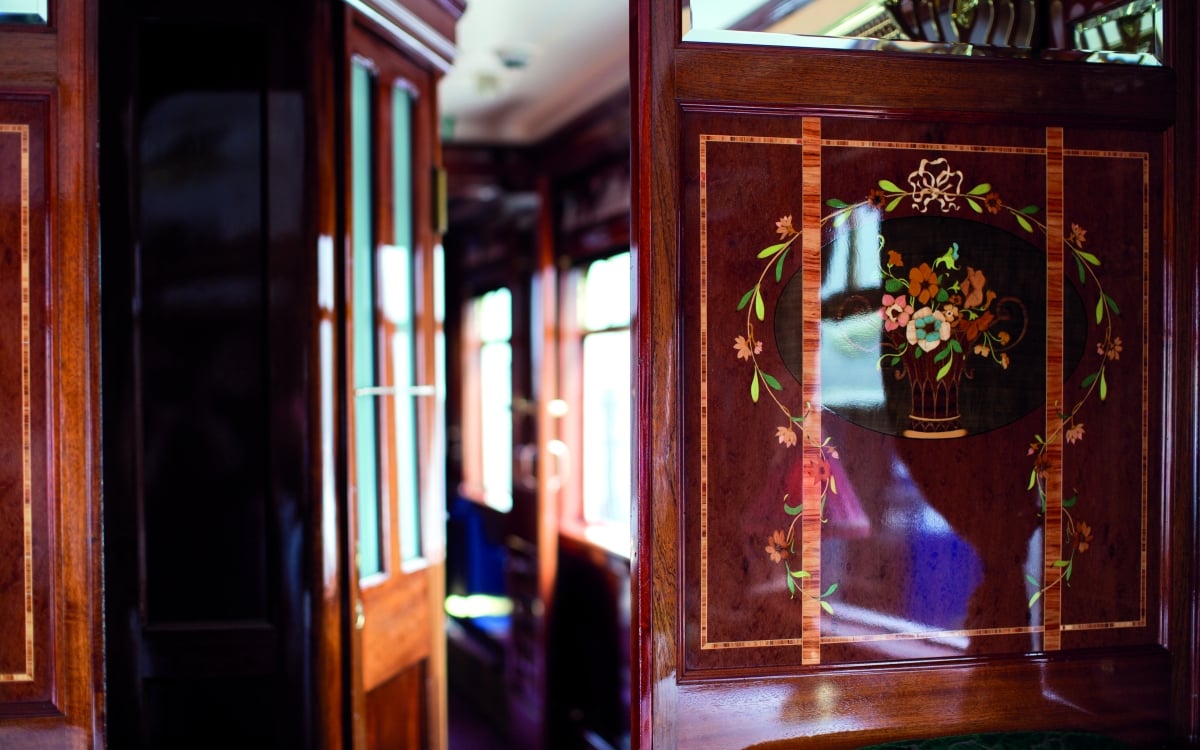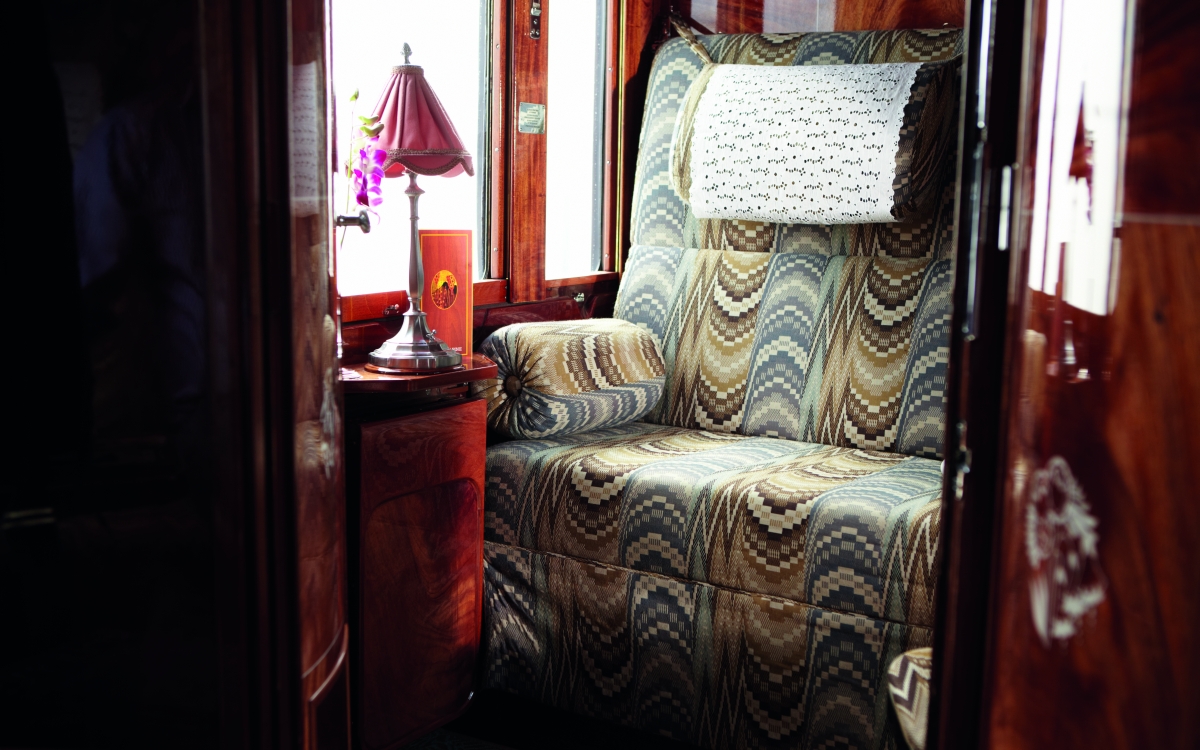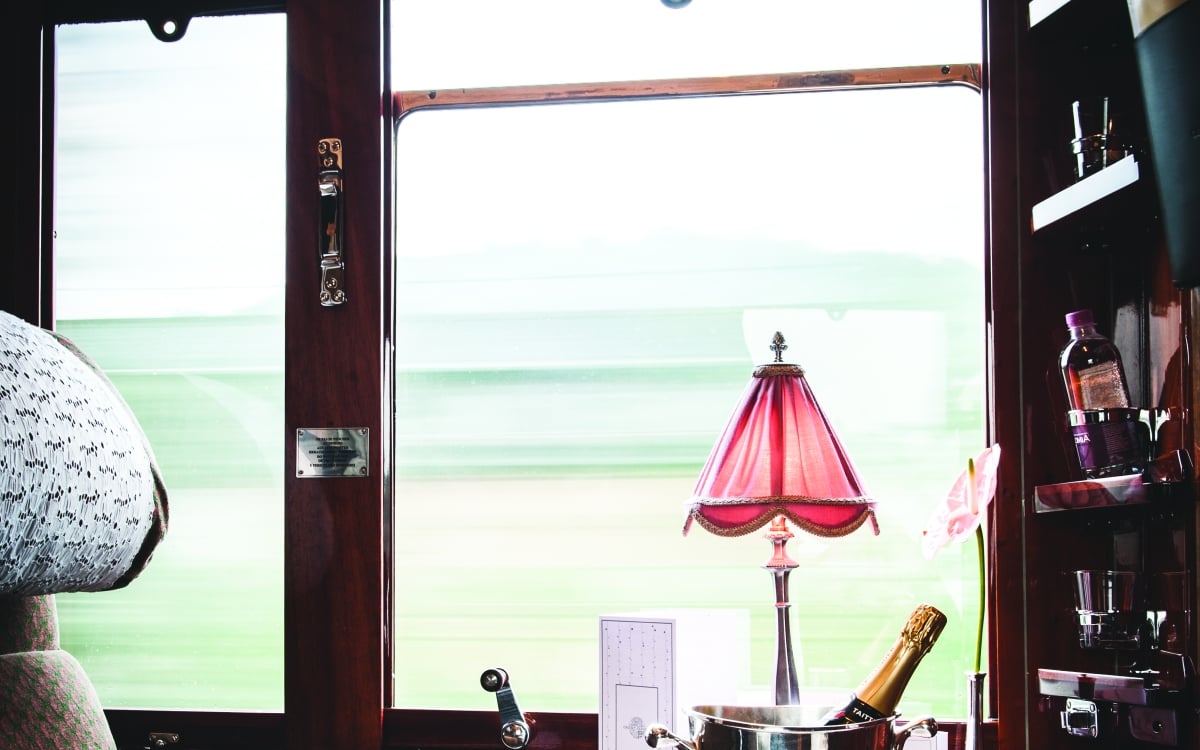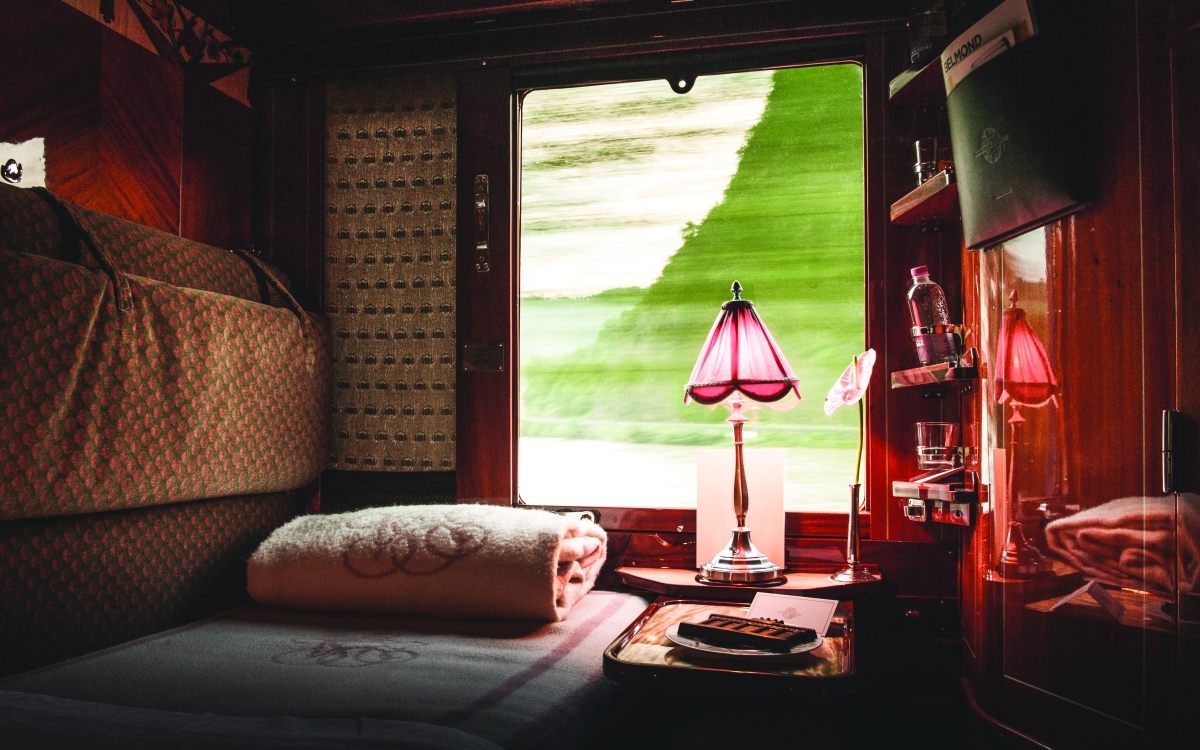 Dining Onboard the Venice Simplon-Orient-Express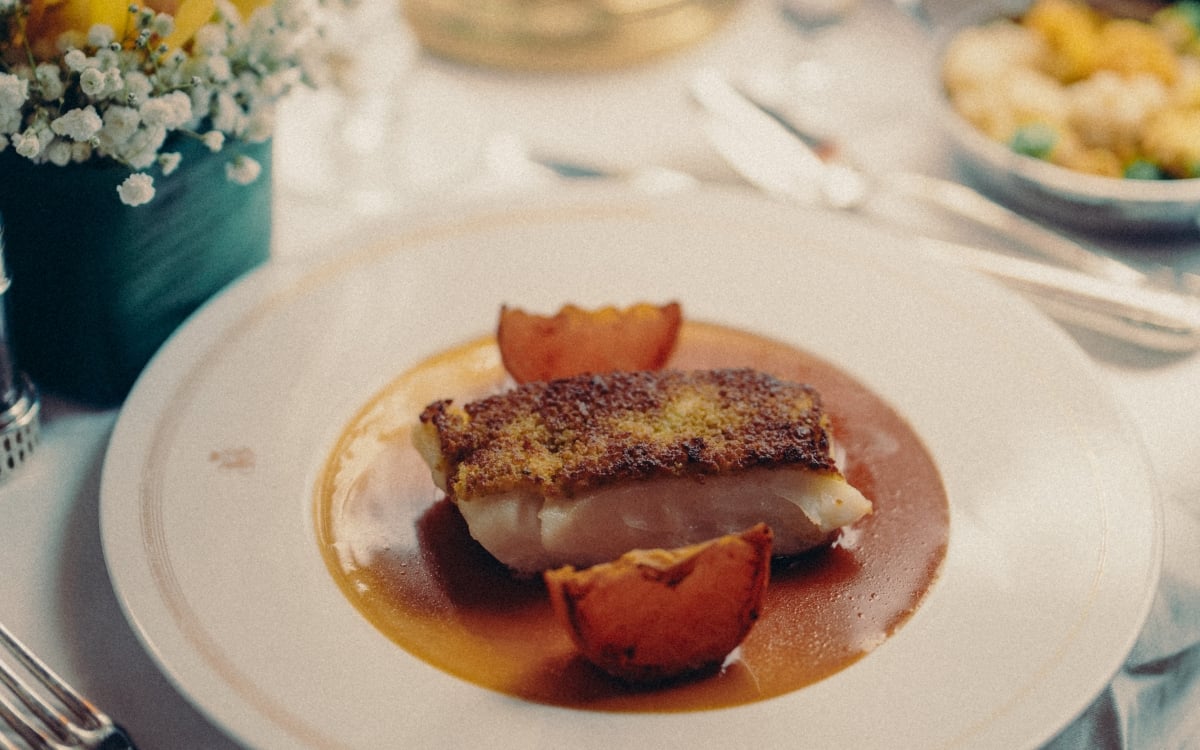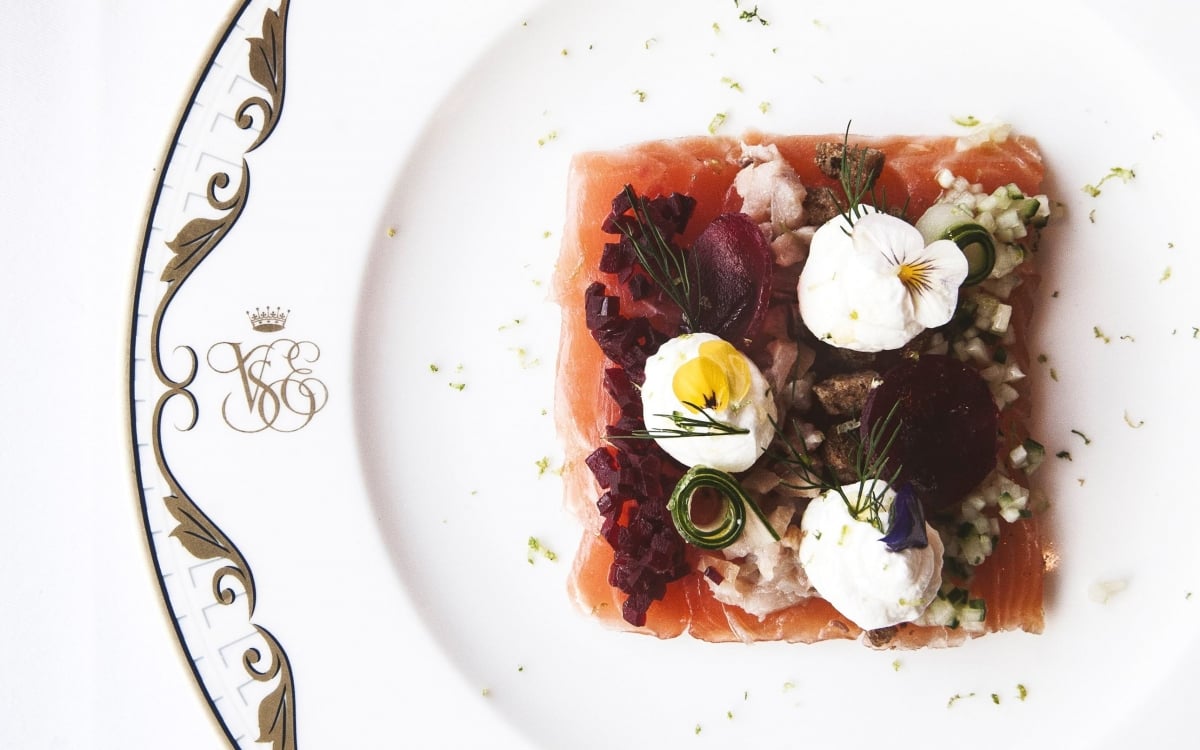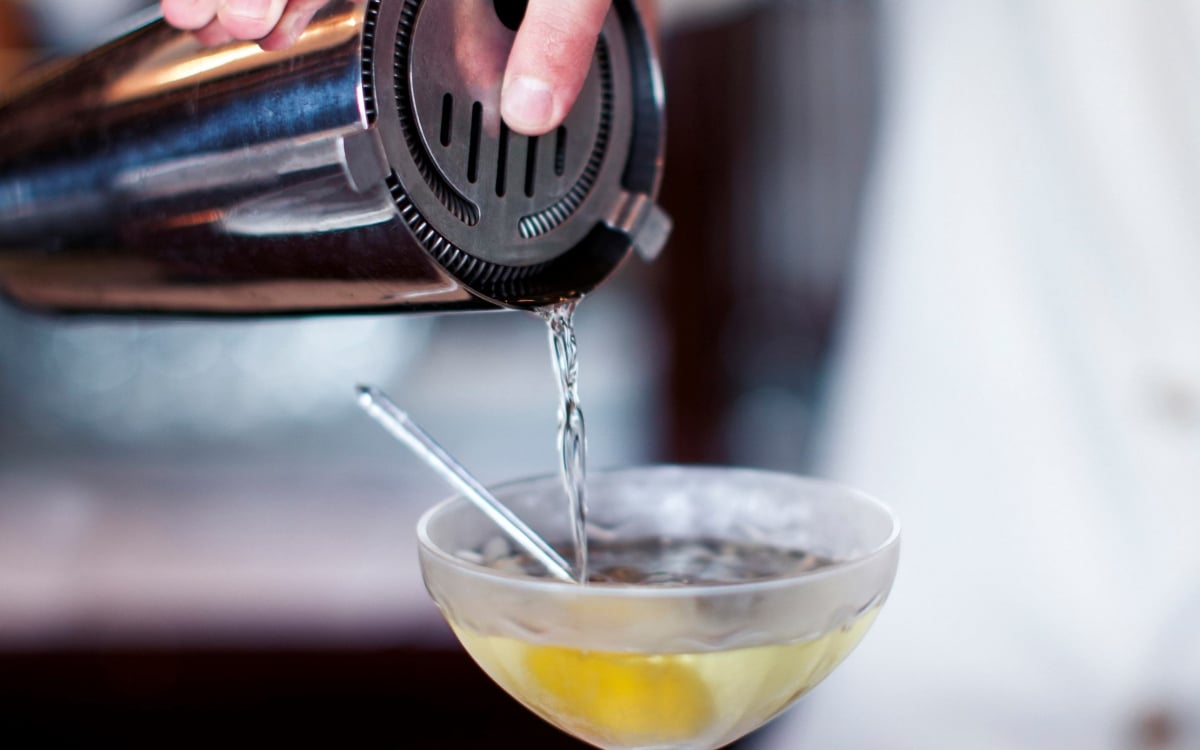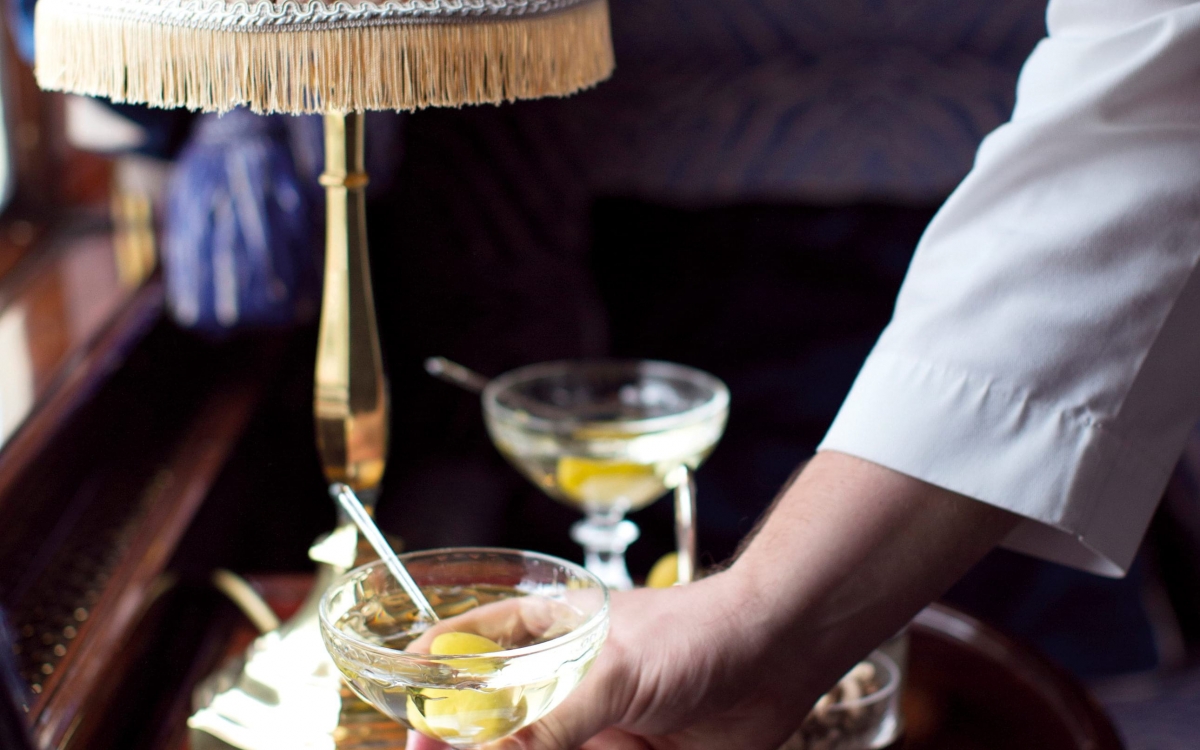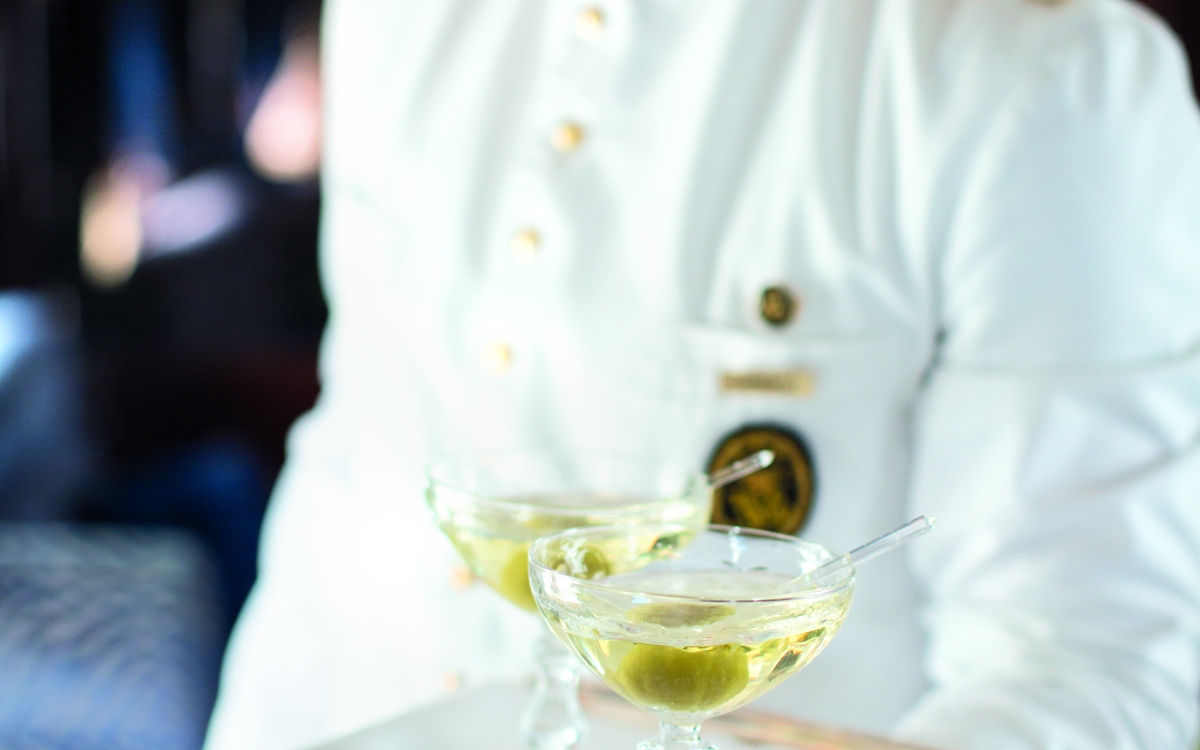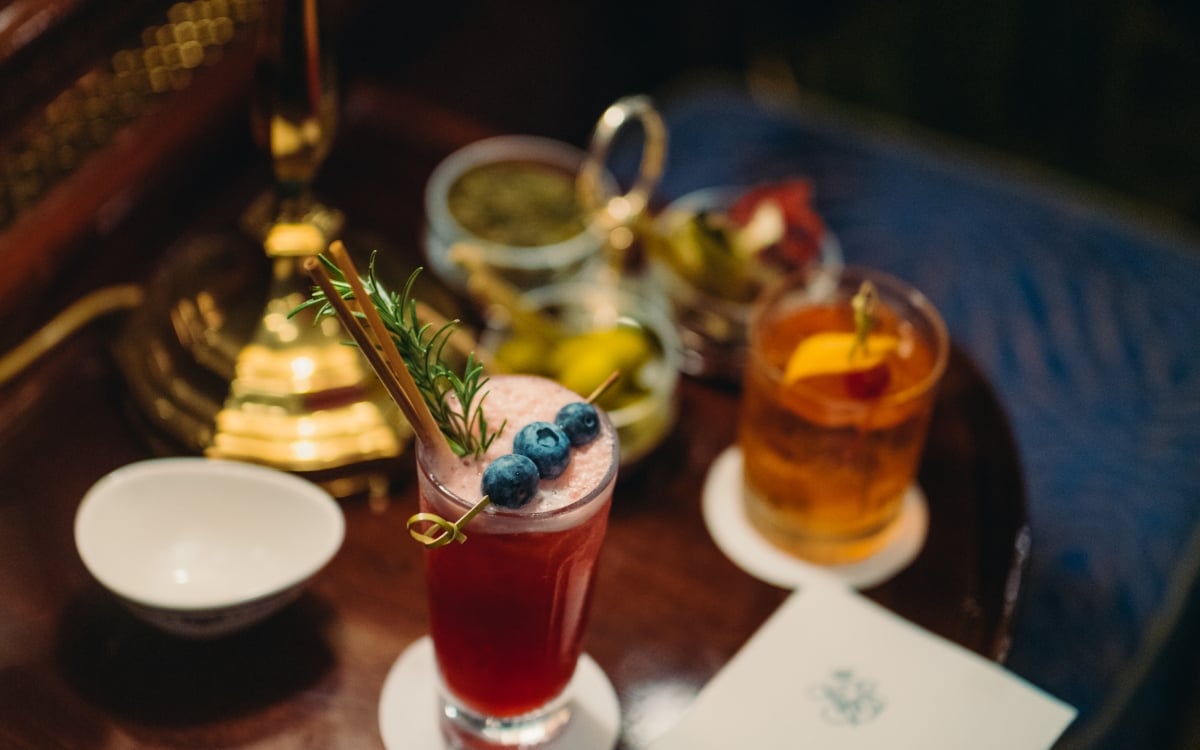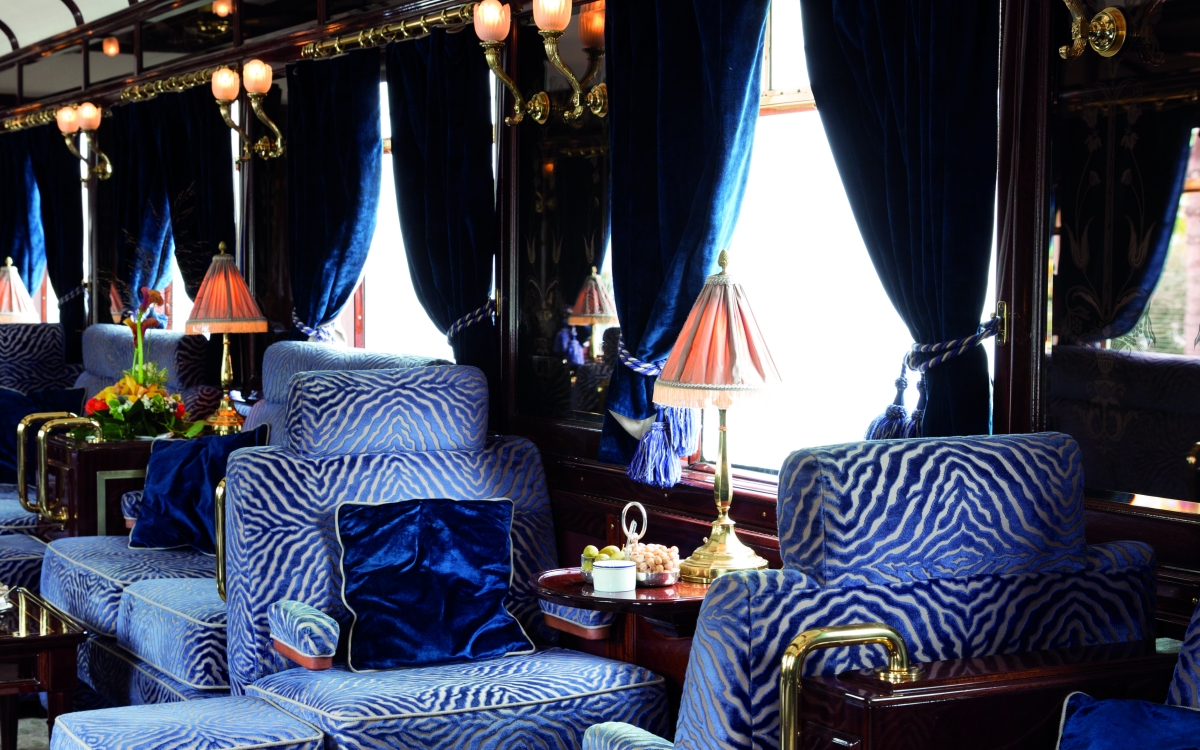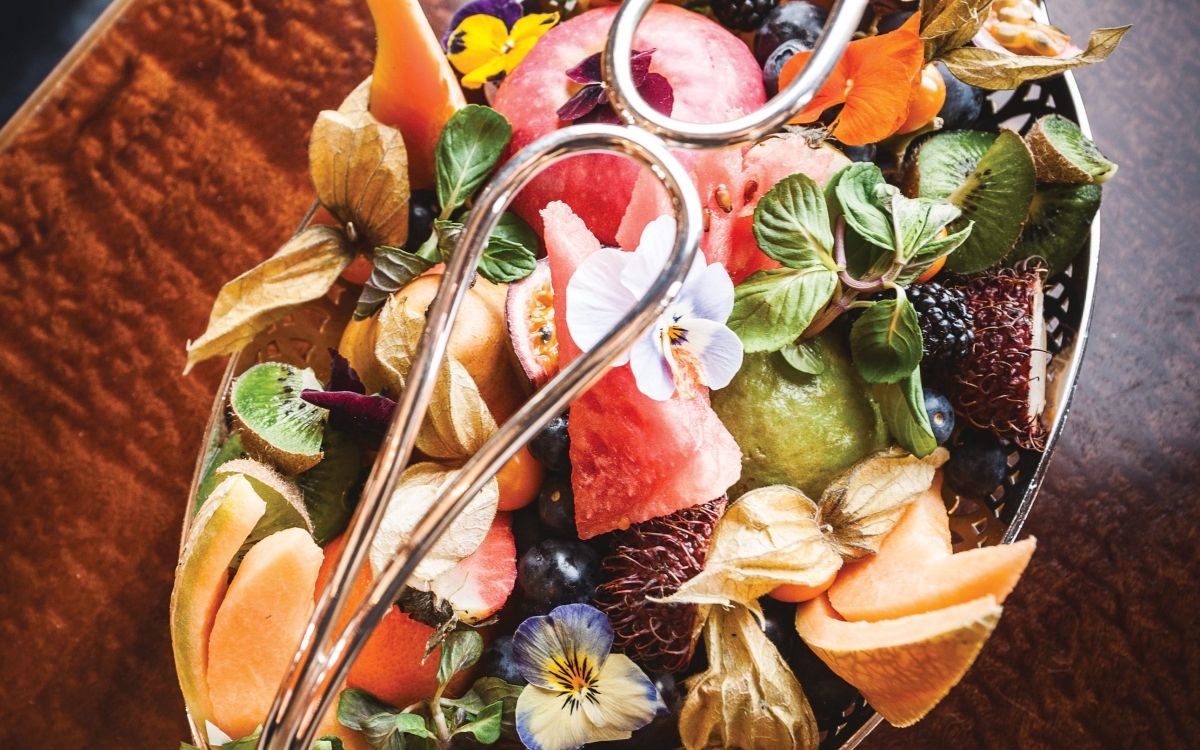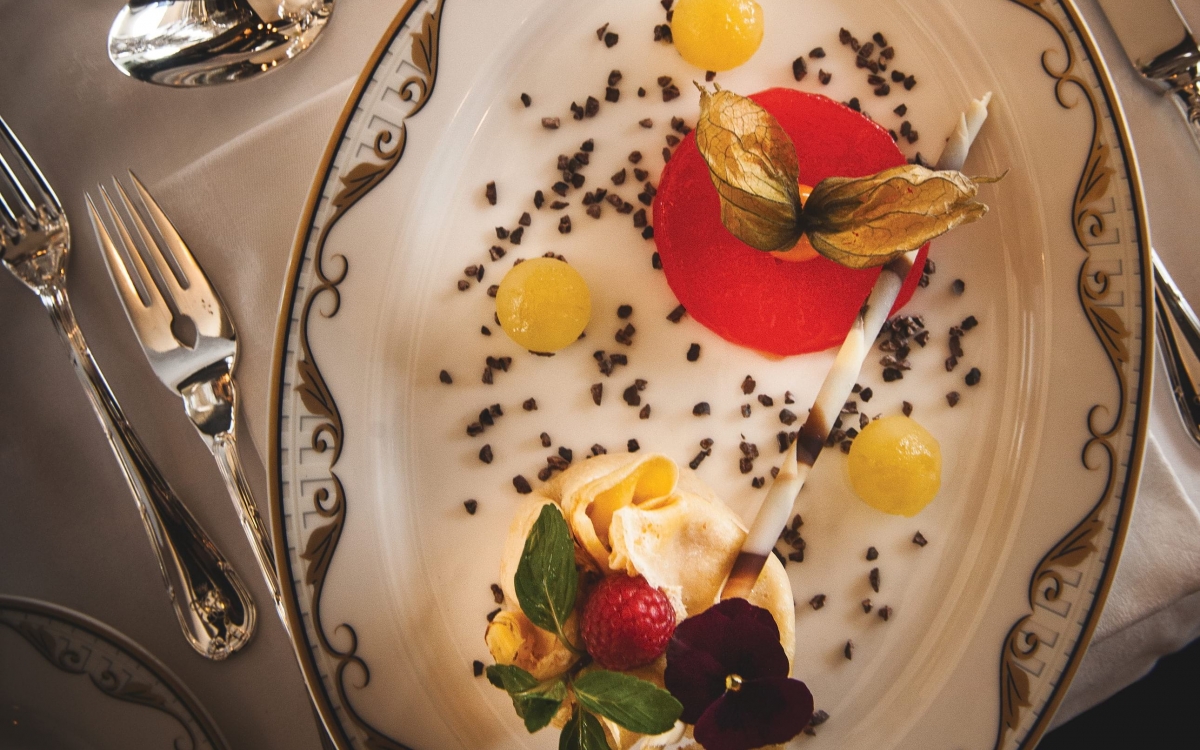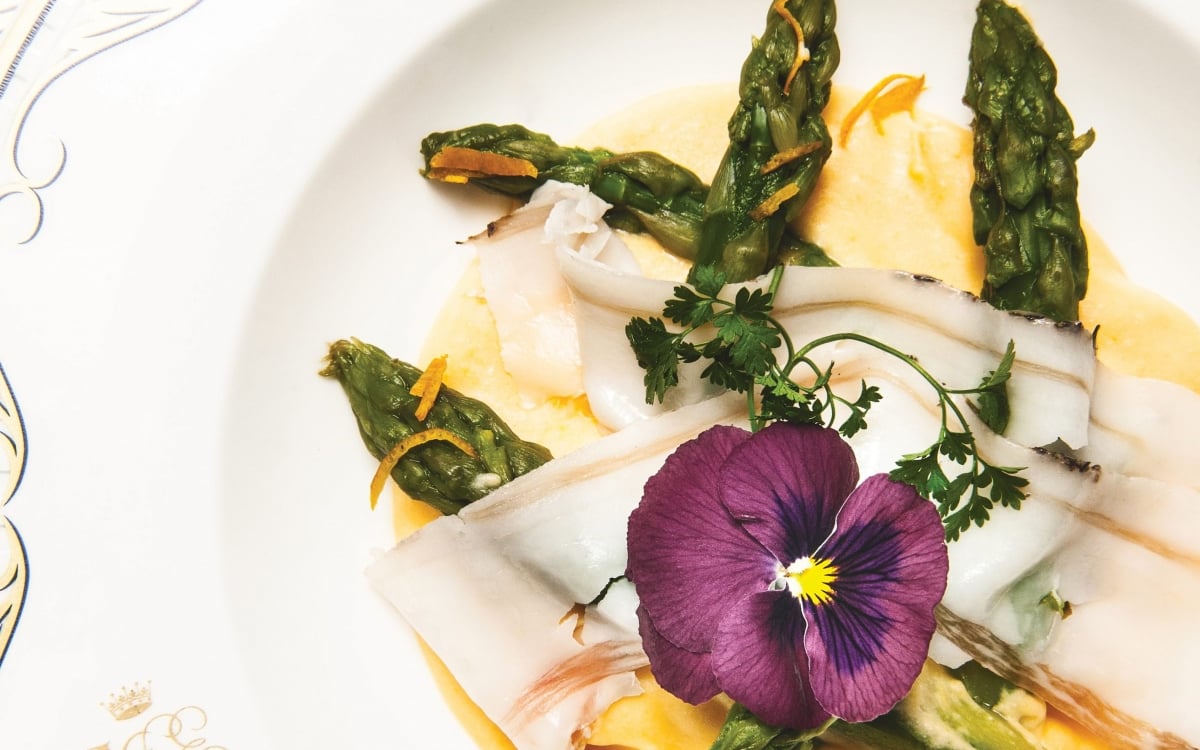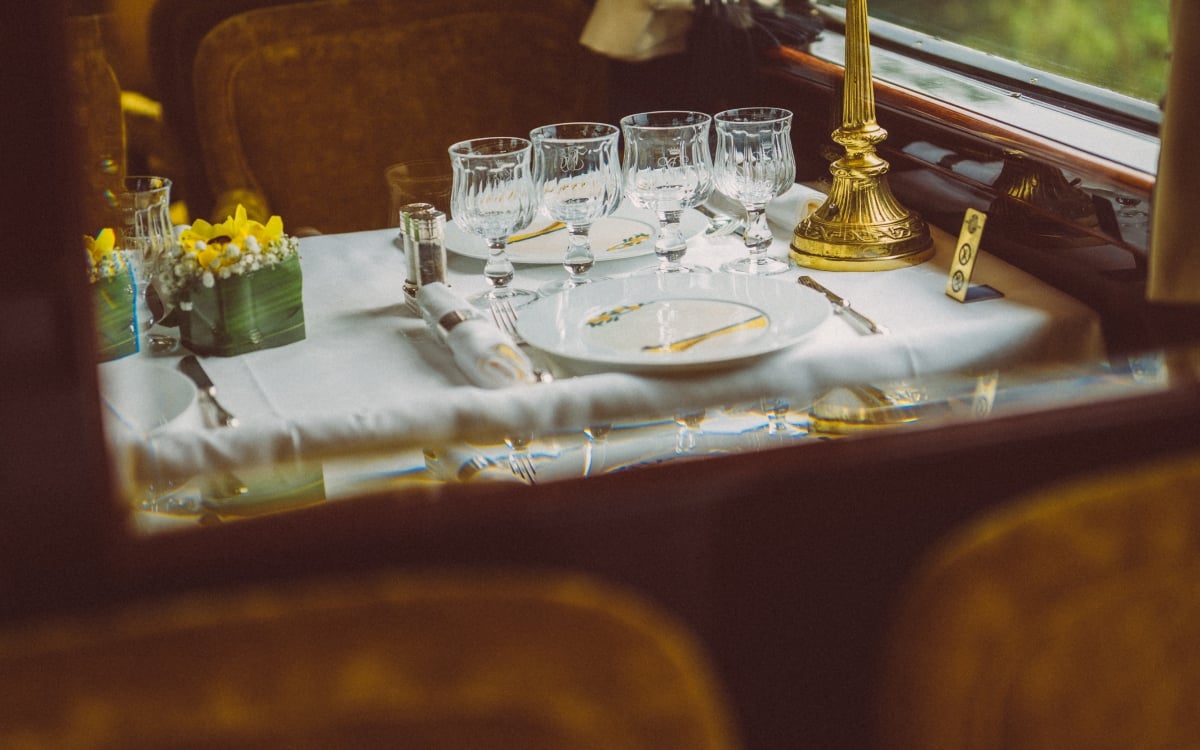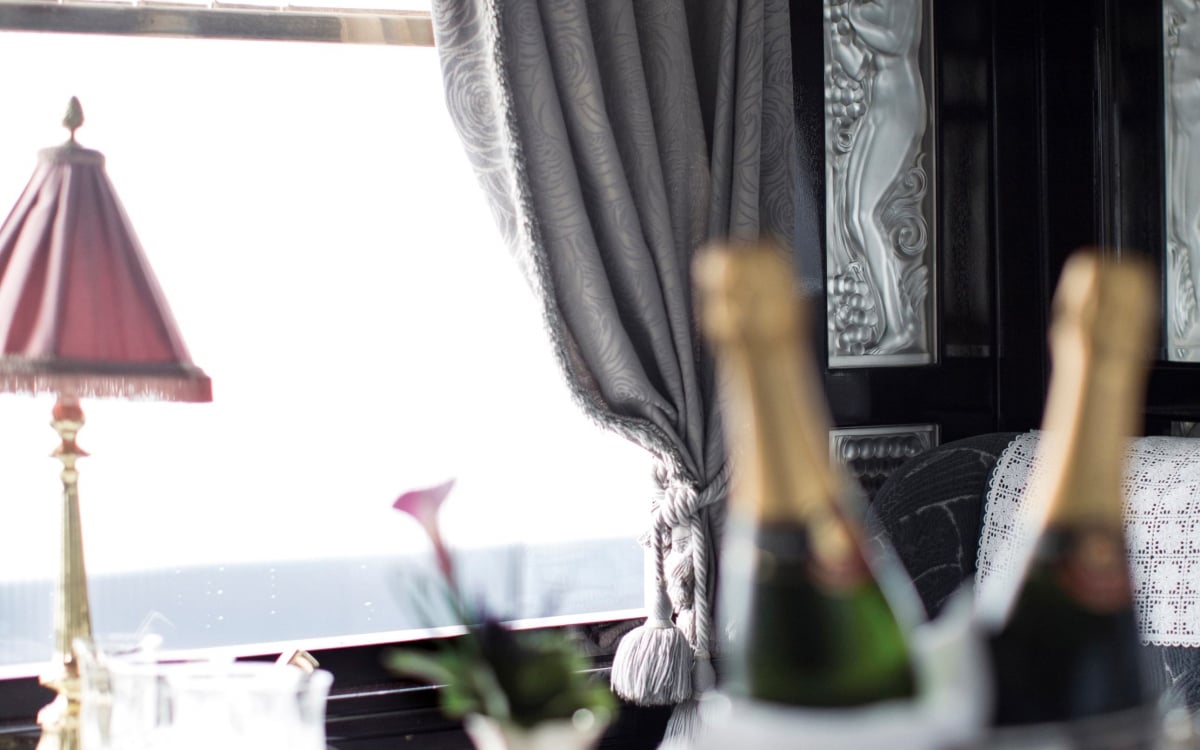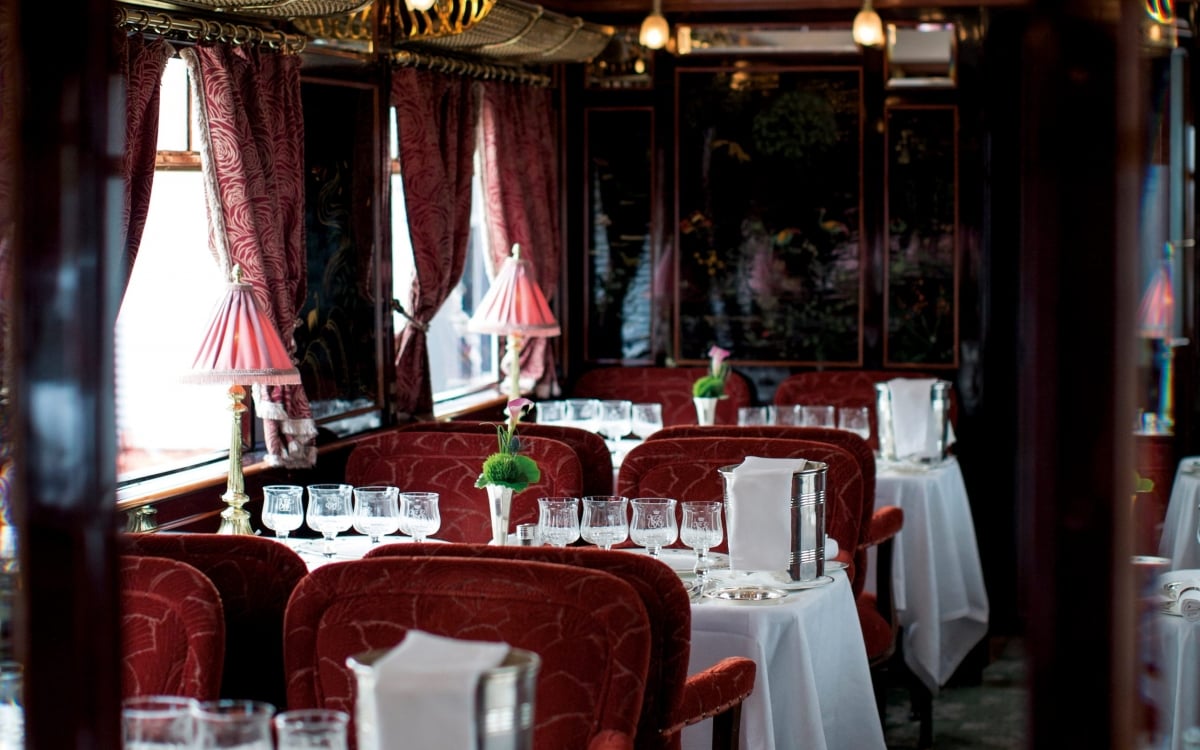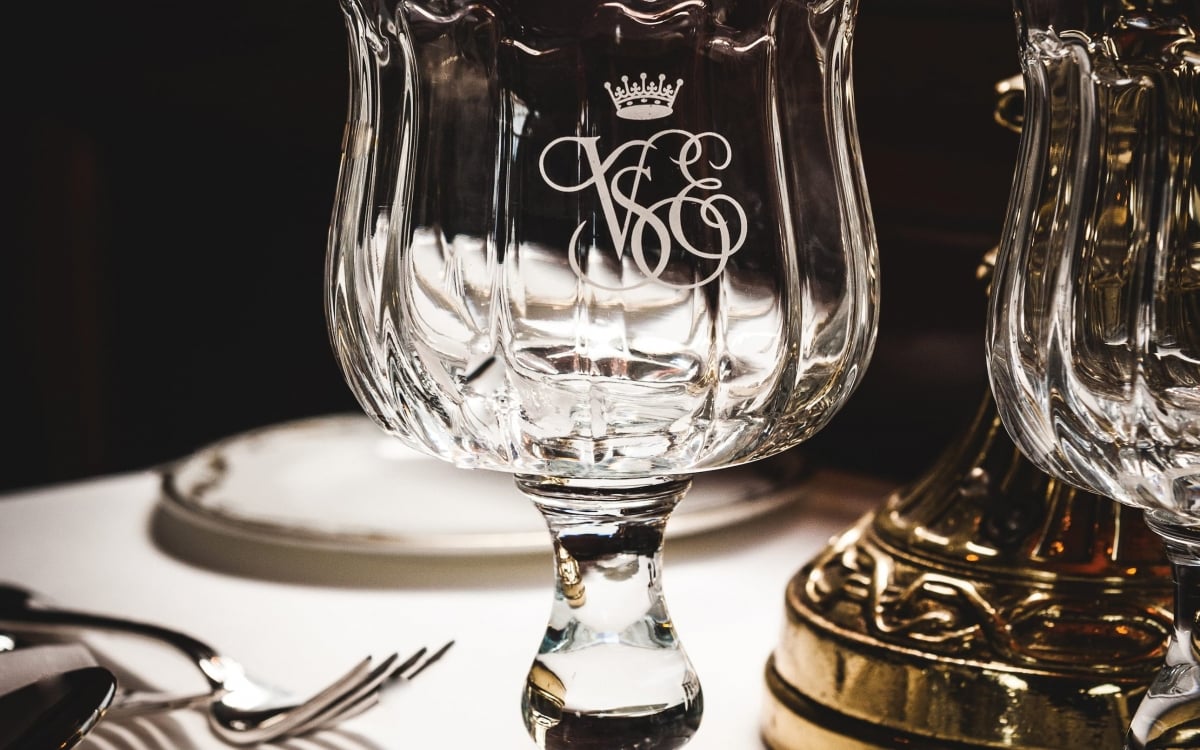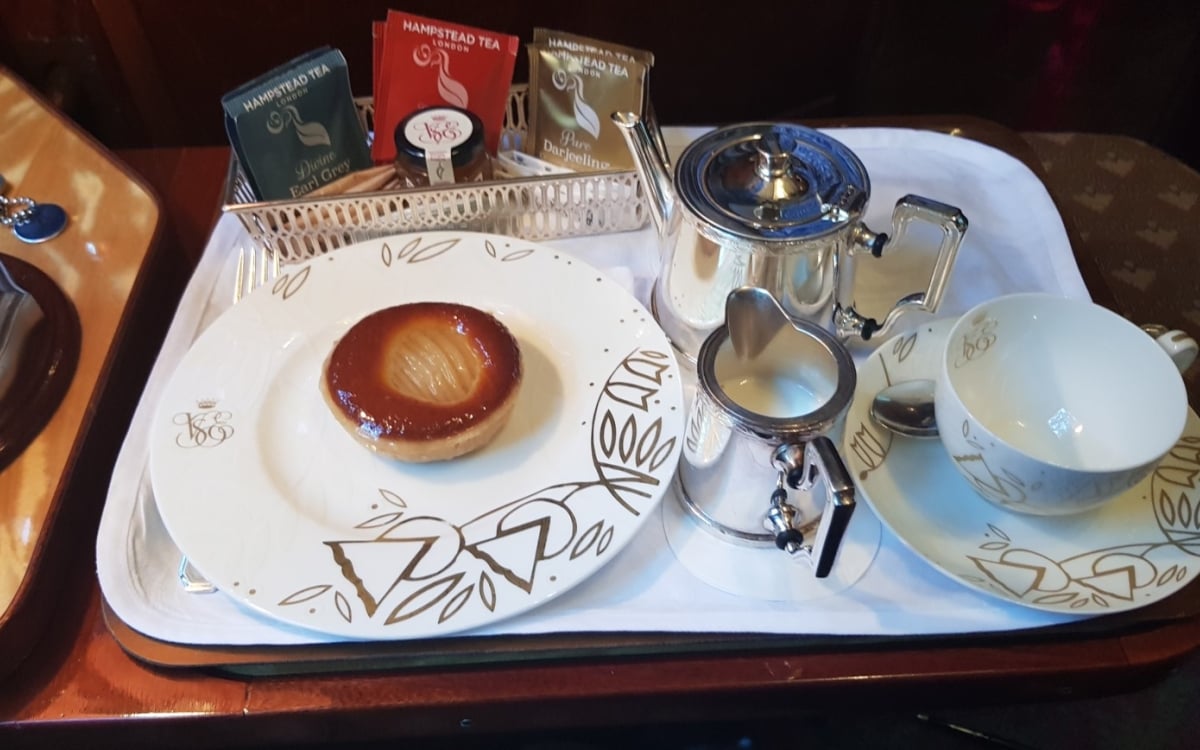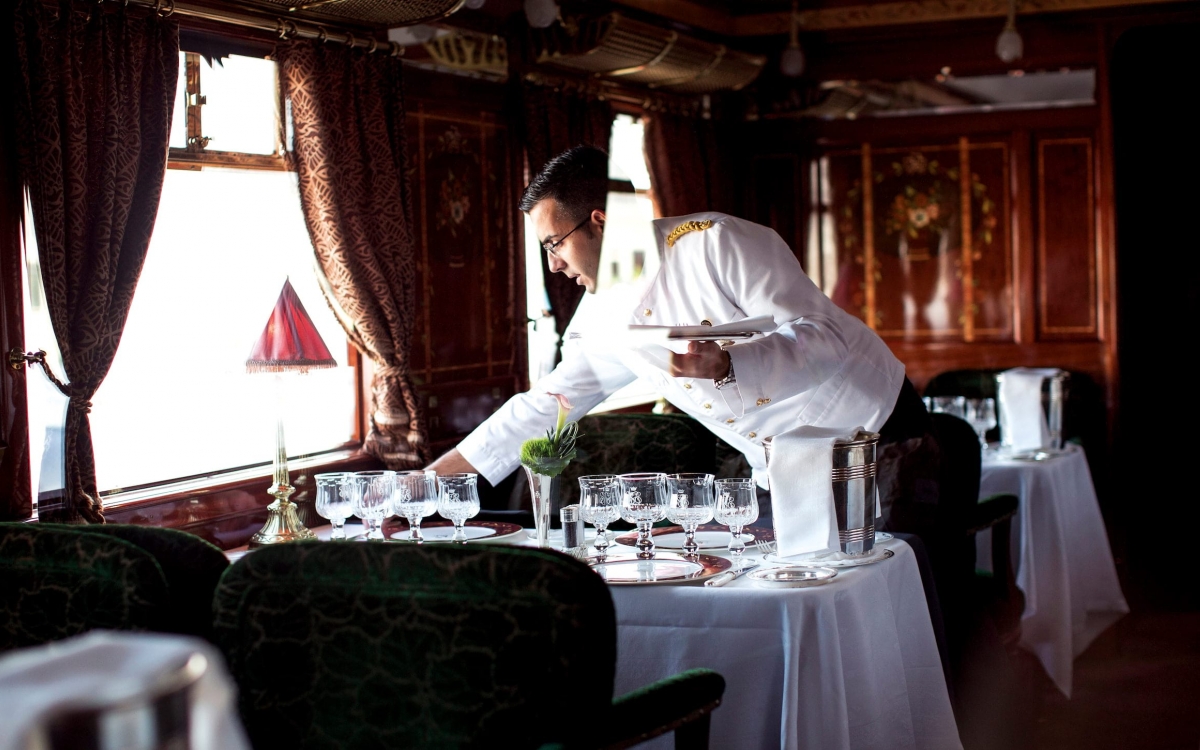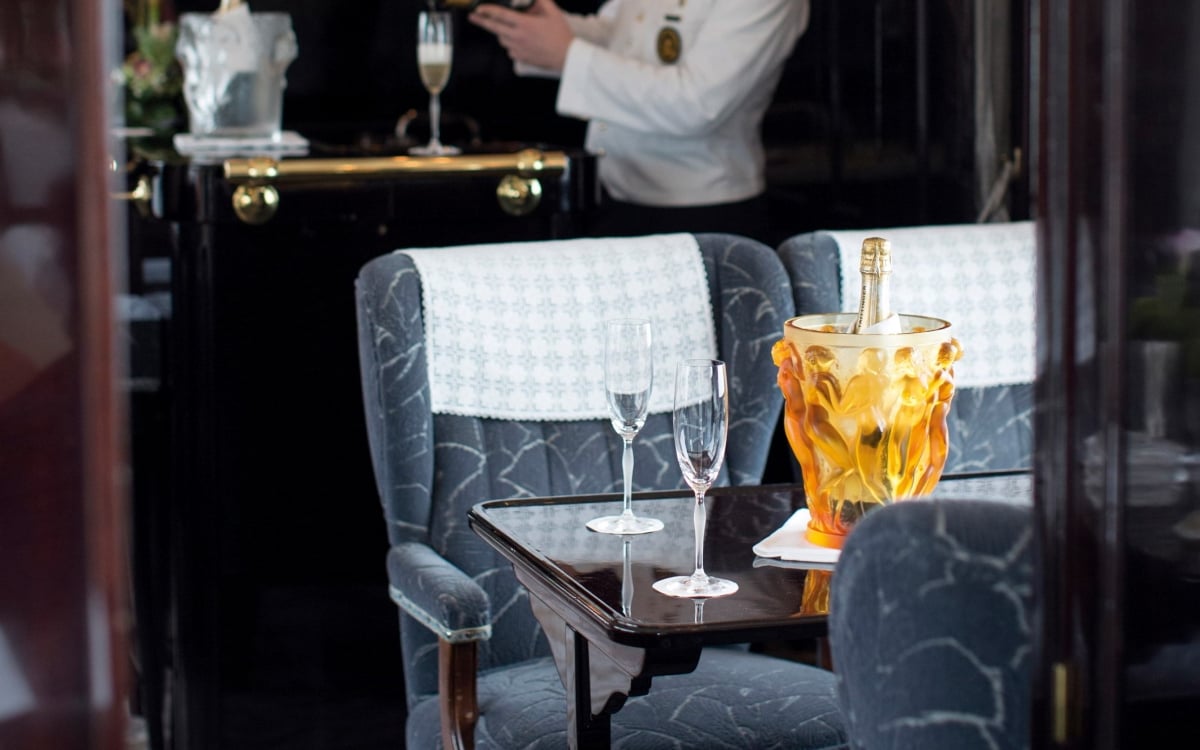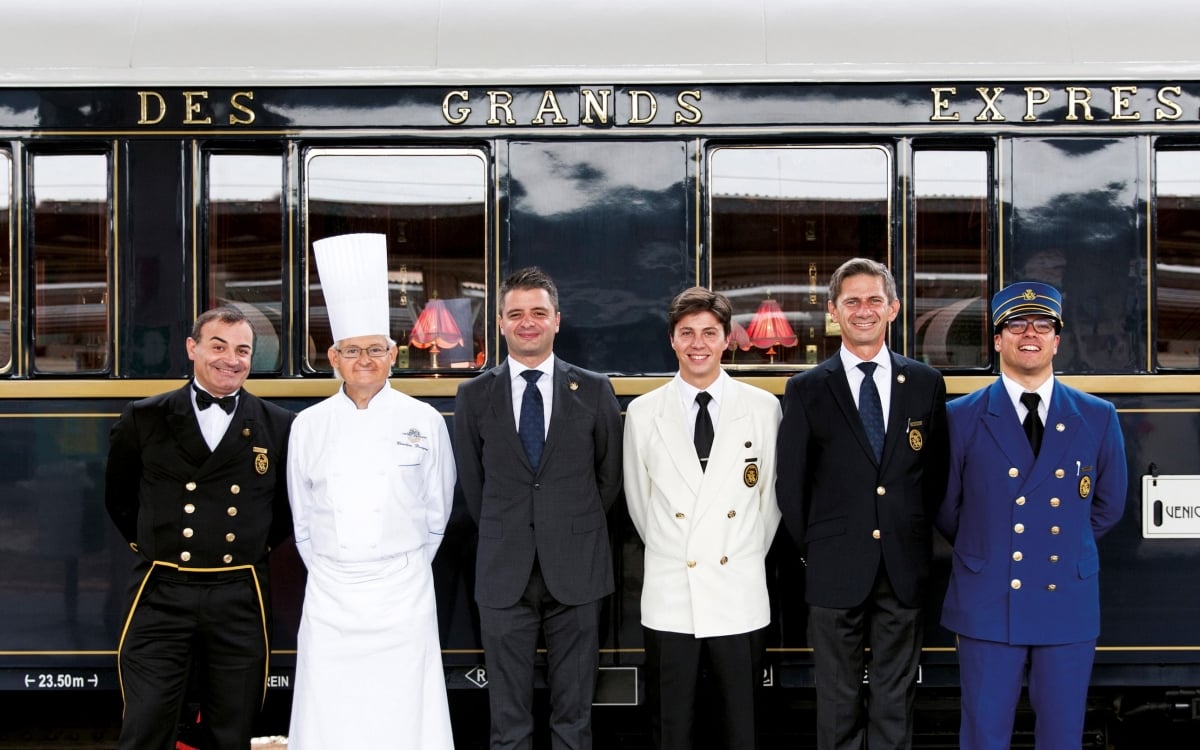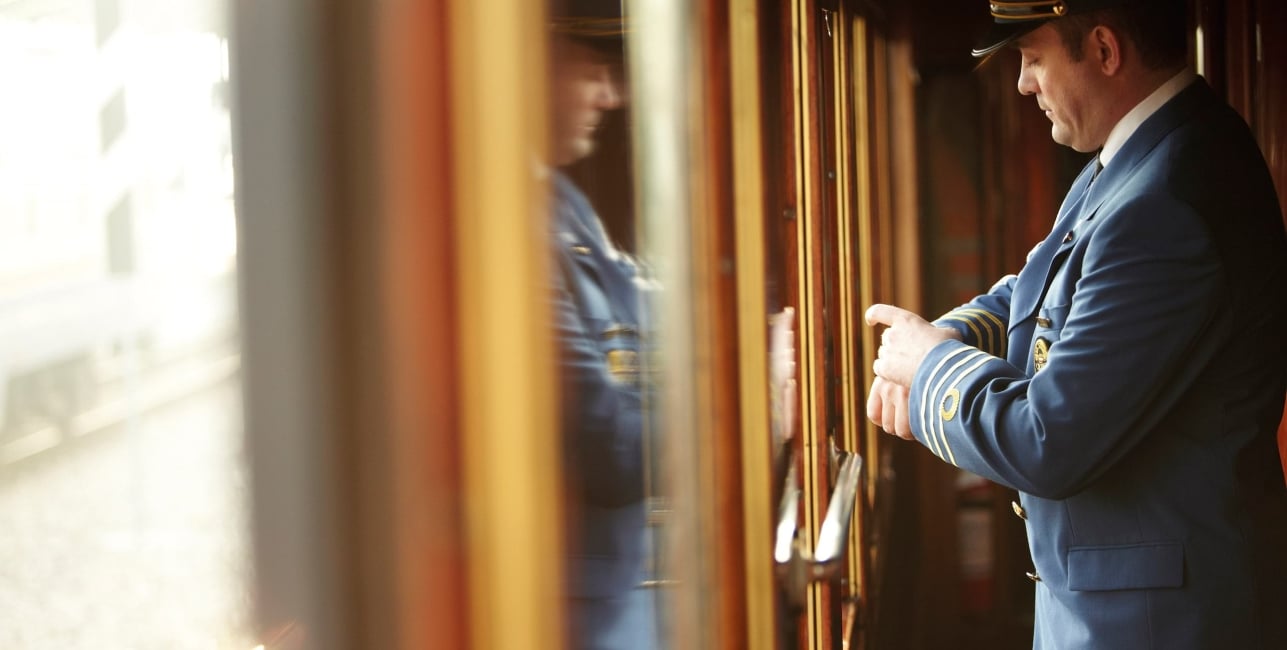 Space is limited. Call Railbookers today for availability and to reserve your place on board the famous Venice Simplon-Orient-Express. Book with maximum flexibility from today to 2 years from now.
More Luxury Train Journeys