Bruges and Ghent - Two Medieval Marvels
By Railbookers
Thursday, October 24, 2019 - 19:00
Read time: 4 minutes
A Railbookers Rail Expert's guide to exploring and traveling between Bruges and Ghent.
Having visited Belgium many times before but never really venturing out of Brussels, I was excited to be visiting Bruges and Ghent, particularly after watching the film In Bruges.
I took the Eurostar from St Pancras to Brussels on the 15.03 departure, and as usual, I was impressed with the efficiency of the service. I had my lunch and read my book, and before I knew it I had arrived at Brussels Midi. I easily found the correct platform for the connecting train to Bruges, and even during rush hour, there were plenty of seats available for a lone traveler to sit.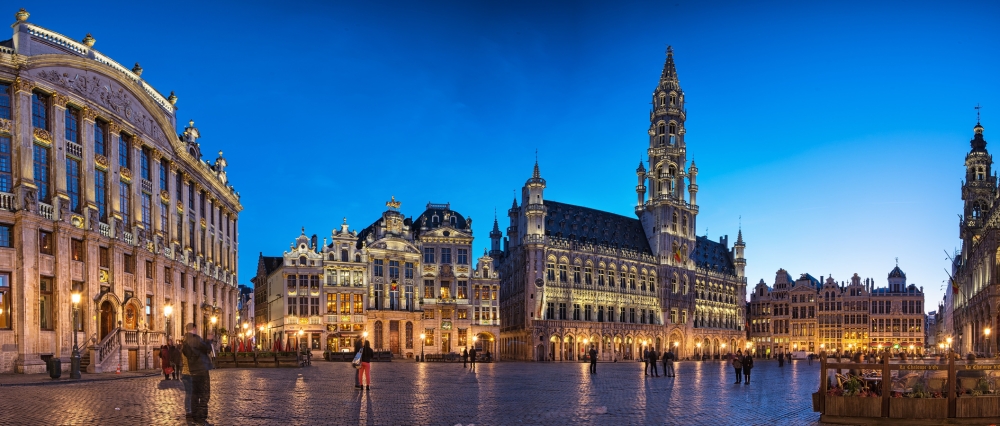 Due to my late arrival in Bruges – I decided to take a taxi to the hotel Aragon, which was just 10 Euros. The Aragon hotel was clean, intimate, and comfortable, and just a few minutes walk from the main market square. The staff was friendly and the check-in process was short.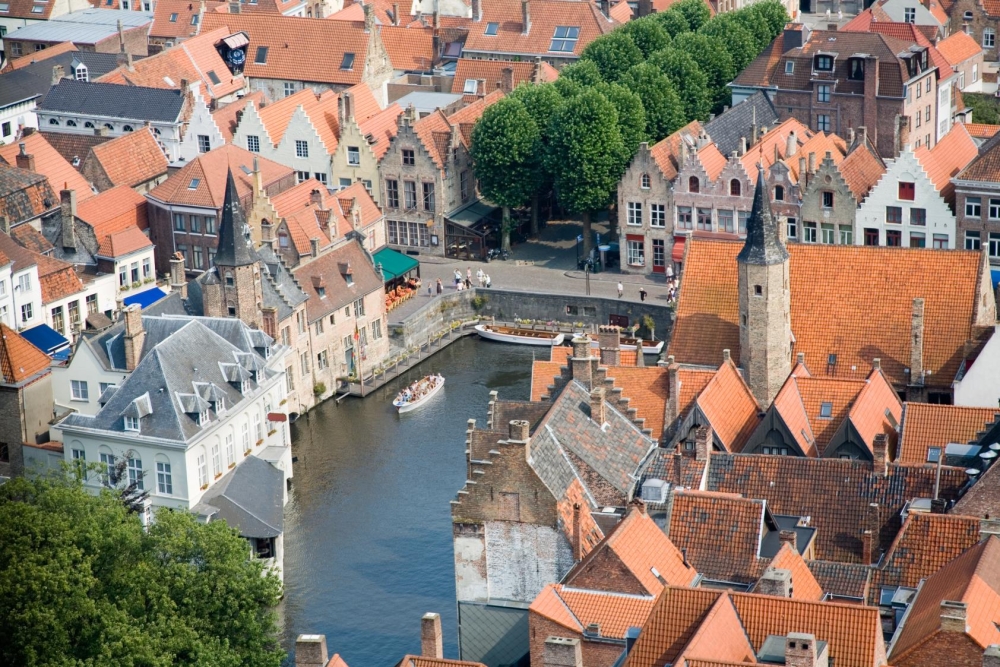 I started my next morning with a big breakfast from their buffet, which had a variety of fresh breads, pastries, meats, fruits, cereal, etc. The day was spent visiting our partner hotels and I was impressed with the constant high standard. I particularly liked the De Tuilerieen, for its traditional style and quirky rooms, and there is the option to have a room with a canal view. It was a sunny autumn day and the historic city of Bruges looked beautifully romantic with its cobbled streets, magnificent buildings, and glimmering canals. The smell of chocolate wafted through the air in traditional Belgian fashion, and on every street, there were cafés and shops selling waffles and chocolates.
My second night was spent in the Heritage Hotel, which I was very impressed with. It is more of a boutique hotel in comparison to the Aragon, with its grand and traditional décor. It had an intimate bar with a wood fire and felt cozy and homely. My room had a very luxurious feel, and they even put an iPad in each room for guests' complimentary use! If you are looking for something extra special – Heritage is definitely the one to go for.
Wandering around the beautiful streets of Bruges by night, I was greeted by a vast choice of restaurants, all offering traditional food and local beer and wine. I settled for some traditional Belgian Moules Frites (mussels and chips) and a pilsner and went back to my hotel feeling full and satisfied, ready for a relaxing evening watching the BBC on the plasma TV from my bed – which had been made for sleeping in whilst I had been at dinner, with the large cushions removed and the throw pulled back.
The following morning I was up early, and because of this, I had the breakfast room to myself. It was still dark outside and candles were lit on the table, and I felt cozy and relaxed as I drank tea and took advantage of the delicious buffet. The hotel staff called a cab for me to take me to the station, as I embarked on the second part of my journey.
The train to Ghent took about 25 minutes, and there is an evident difference between UK trains and Belgian trains! The train was spacious and most seats are table seats. Ghent is a university town, and the tables proved useful for the majority of passengers on the train; students frantically scribbled on notepads and read through books. When I arrived in Ghent I was advised that the best way to get into town is to take the tram, number 1 straight to Koren Market. This was under a 10-minute journey, and from here I could easily walk around the four hotels I was visiting.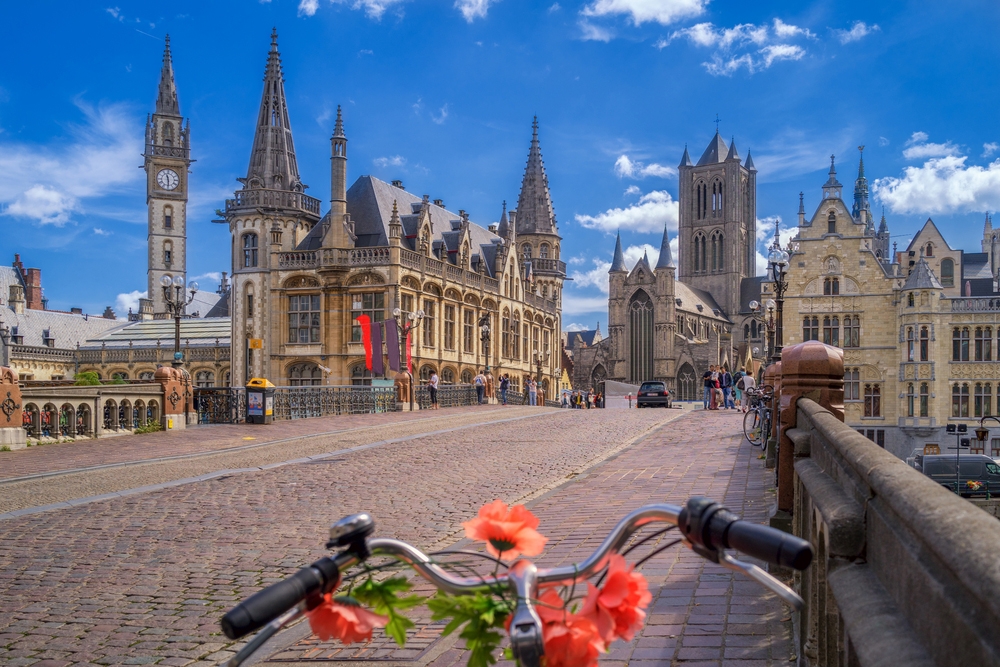 The city was similar to Bruges in that it is a small historic city with cobbled streets and canals flowing through. Although I didn't get to spend a night in Ghent I am told that the main difference between the two is the atmosphere at night. Apparently, in Ghent, it is more lively at night time, perhaps due to the fact it is a university town. Out of the four hotels, I visited I was particularly impressed with the Marriott; the rooms were good-sized with complimentary tea and coffee, and the breakfast rooms overlooked the canal. I also particularly liked the Ghent River Hotel, which is set in a renovated factory. Half of the hotel still had its original features such as beams on the ceiling, and you can request canal view rooms.
The train from Ghent to Brussels Midi is only a 30 minutes journey, and I left Ghent with plenty of time to have a delicious beer in the station terminal before catching my Eurostar train home, which was relatively quiet - Fortunately, I had two seats to myself. I will definitely be visiting Bruges and Ghent again, they are two great spots to take a break from busy and bustling Brussels, and their proximity and easy accessibility from Brussels makes them the perfect place for a getaway!