Flash Sale Now Extended!
Save up to $350 on your next rail vacation and reconnect with adventure!  Hurry, this sale ends April 29th!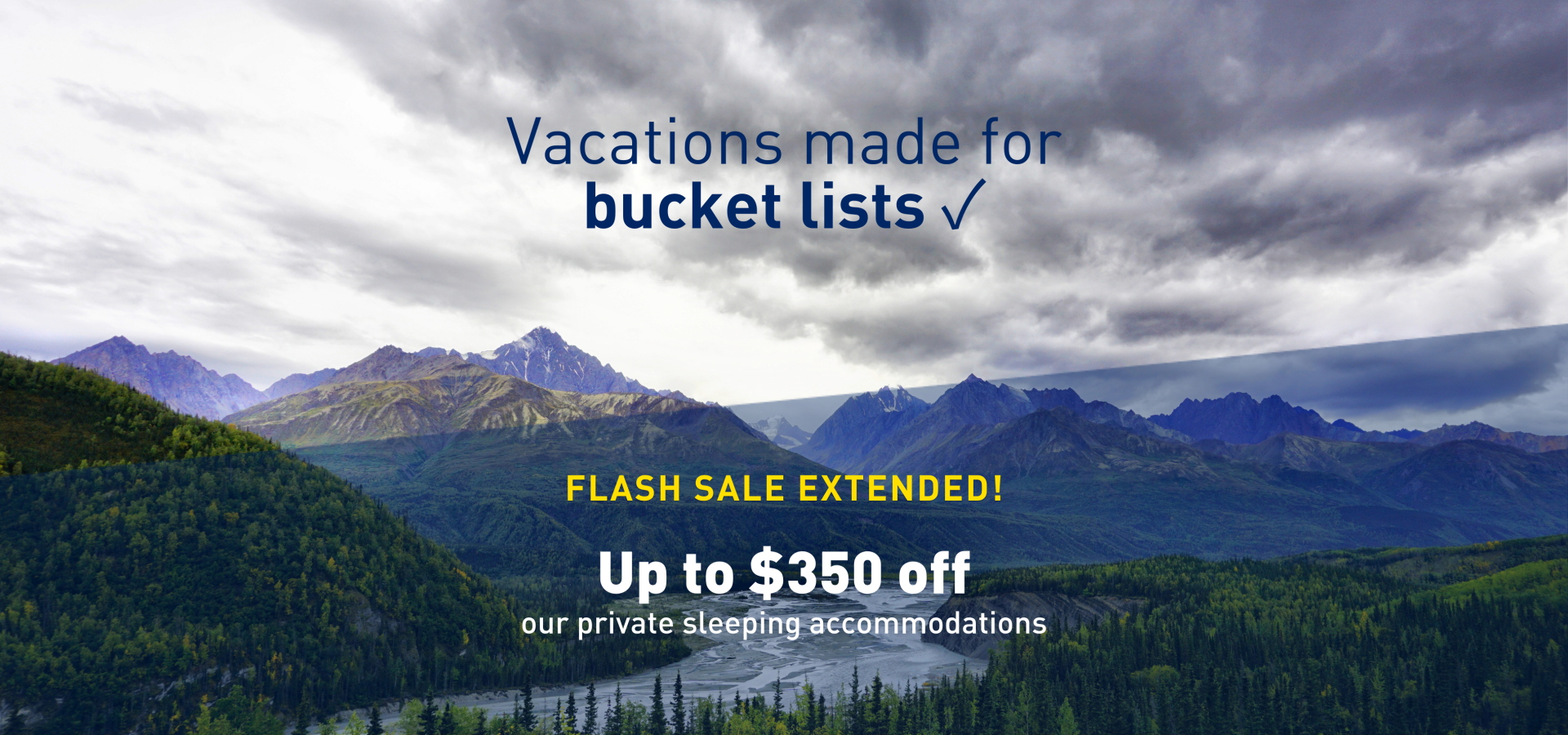 Claim Your Special Offer Today!
Saving is as easy as 1-2-3:
1. Call us at 1-888-829-3040 or your travel agent to book today.
2. Choose a vacation or let us build you a custom itinerary.
3. Enjoy your savings.
Pre and Post River Cruise Rail Vacations
Railbookers offers an appealing selection of cruise extensions throughout Europe! These journeys venture to places such as the magical fjords of Norway, the famed lakes and mountains of Switzerland, and the bustling city centers of Paris, Amsterdam, Munich, Berlin, and Budapest. We can take you beyond the port cities and book your trip up to three years in advance!
Newly Curated Trips
Discover our newest vacations created just for you!
Vacations on Famous Trains
*Terms and Conditions: Save $150 per couple on any 3–6-night independent rail vacation package, $250 per couple on any 7-9 night rail vacation package, or $350 per couple on any 10+ night rail vacation package. Solo travelers can save $75 per person on any 3–6-night vacation, $125 per person on any 7-9 night vacation, or $175 per person on any 10+ night vacation. This offer is only valid for bookings made between April 18, 2022 – April 29, 2022. To count as a night, accommodations must be booked through a Railbookers Group brand. This sale is not combinable with other offers, please call for details. Discount applicable for adults only. All bookings must be made over the phone. Other exclusions and restrictions may apply. New reservations only. Call 1-888-829-3040 for more details.