Via Rail
Via Rail is the national rail operator of Canada and operates many trains, including the Canadian which runs coast-to-coast between Toronto and Vancouver. You will experience a pleasant atmosphere with comfortable, spacious seats while watching the region's breathtaking landscapes, and enjoying the many accommodation options onboard.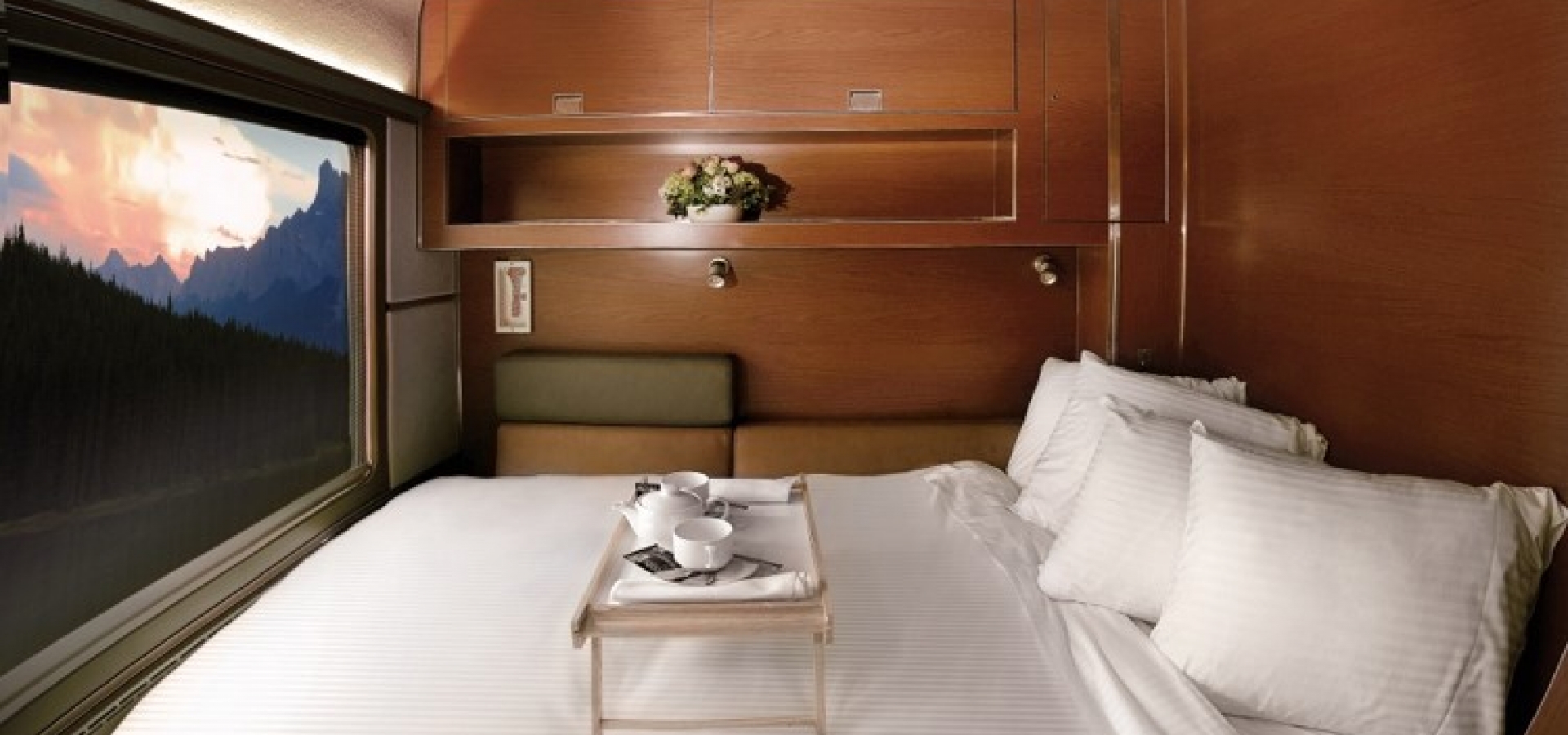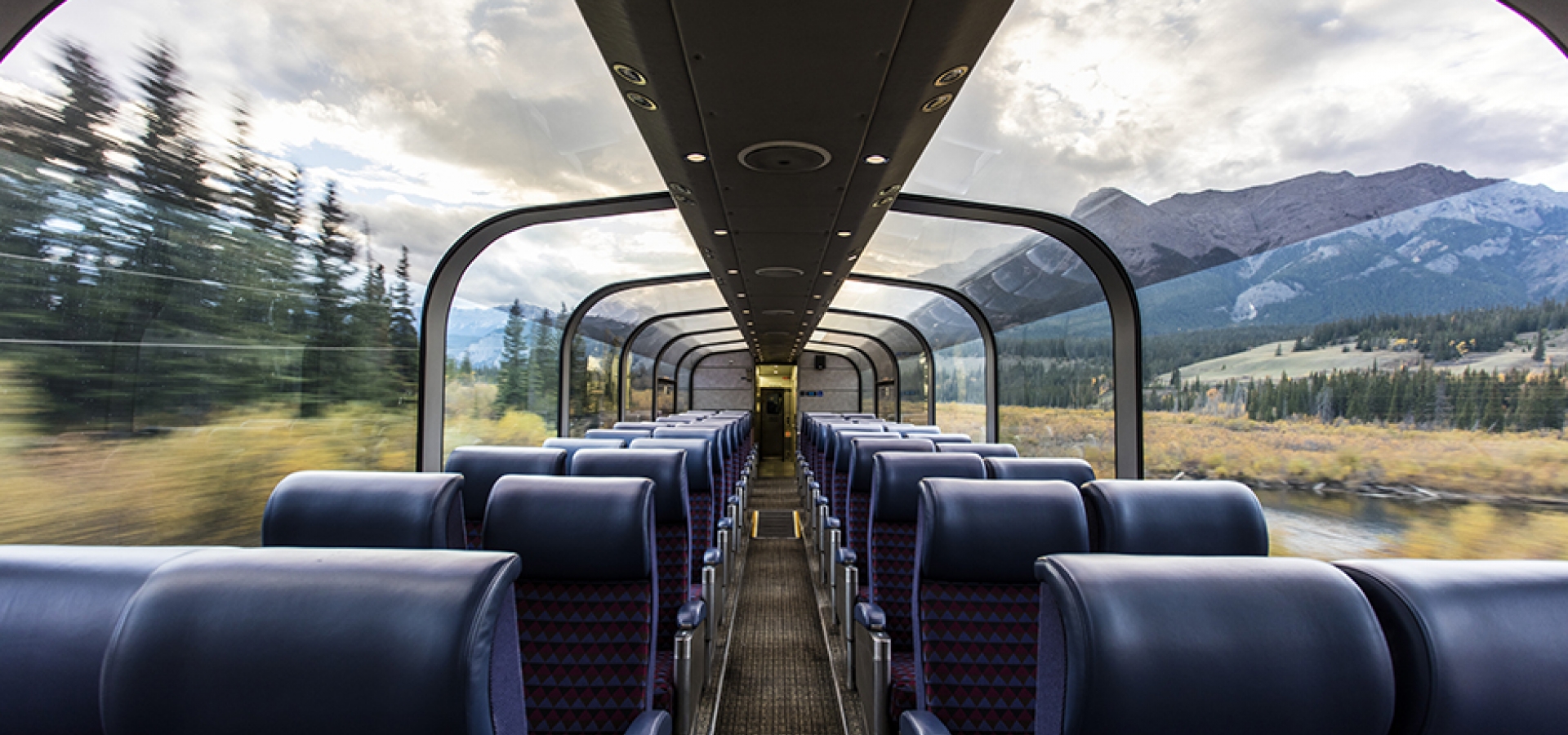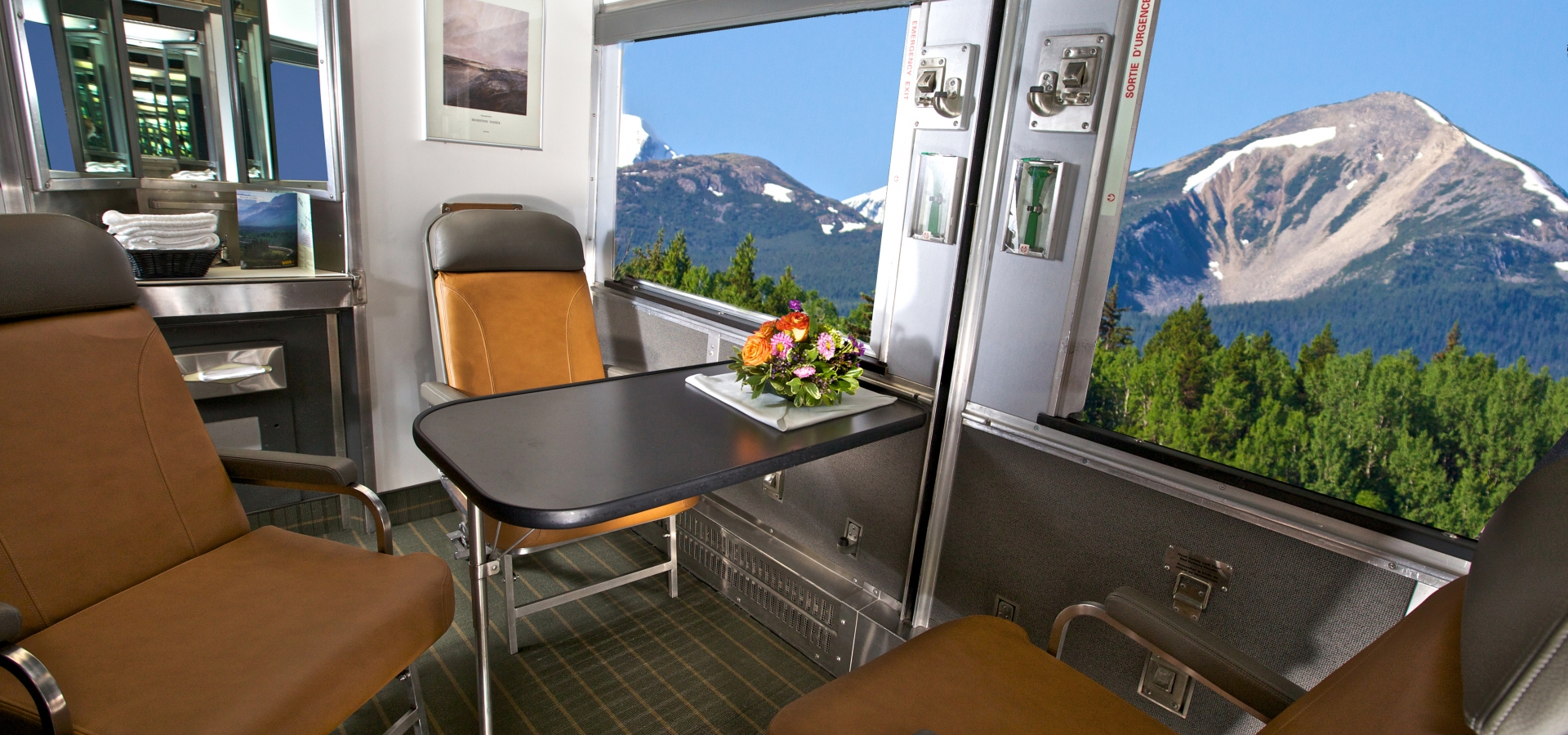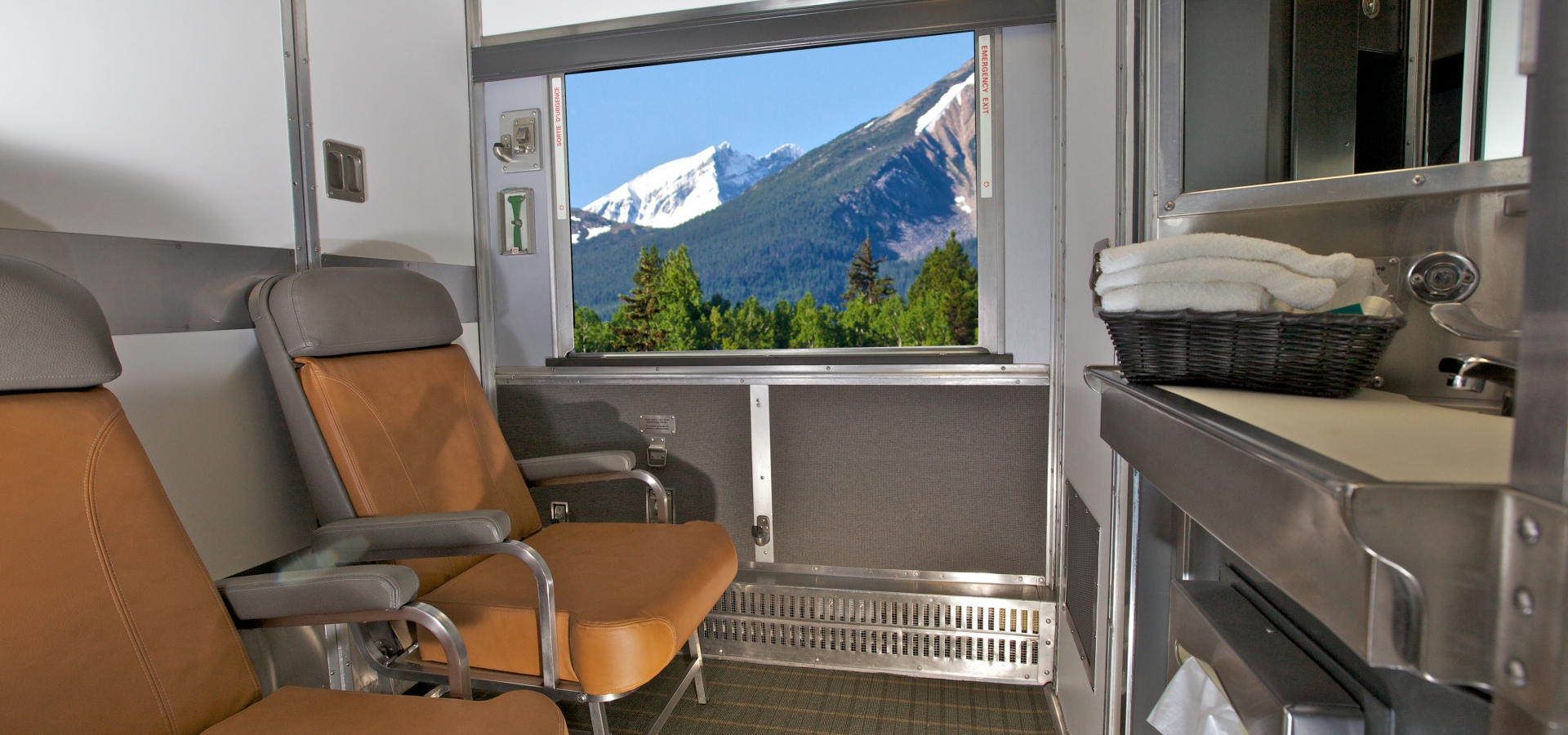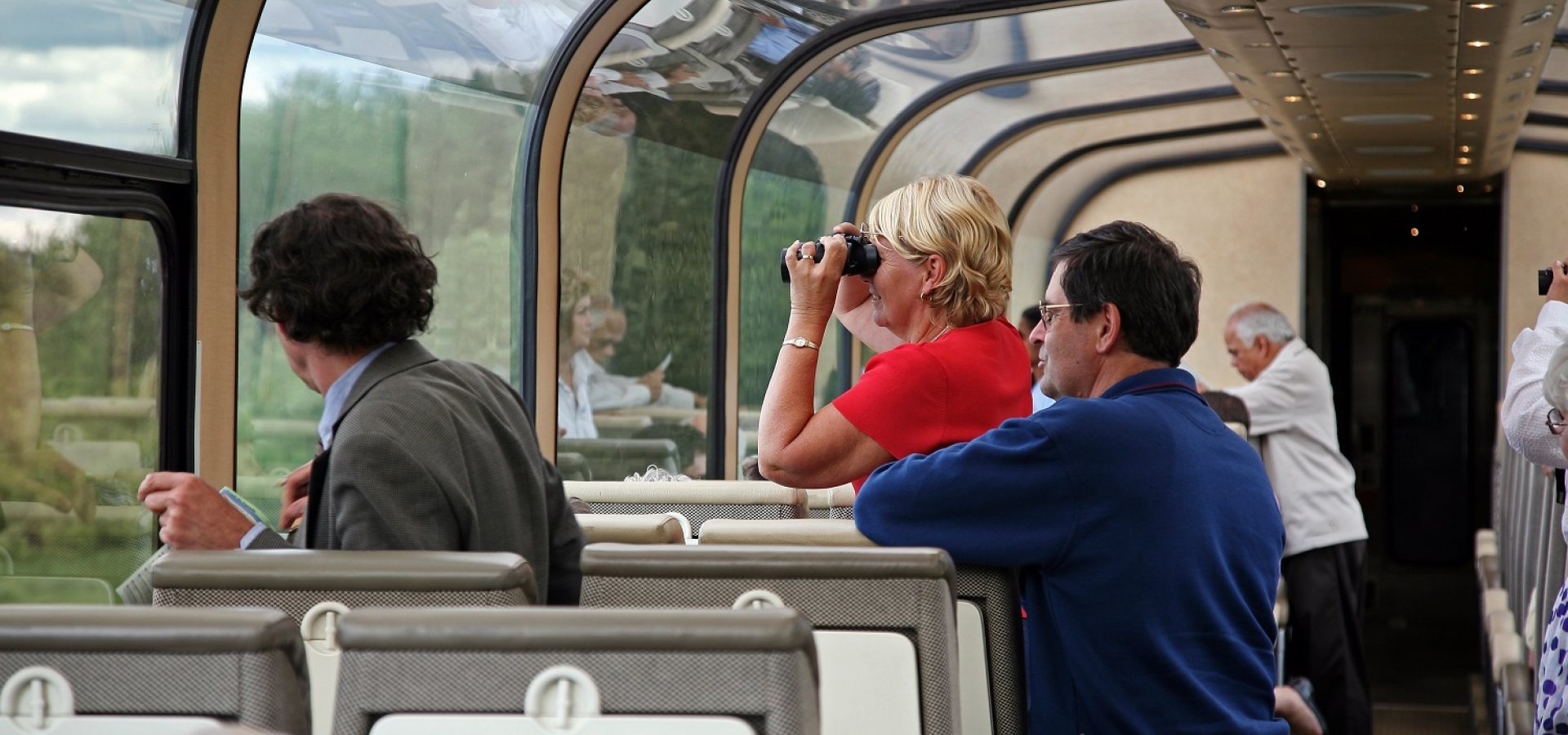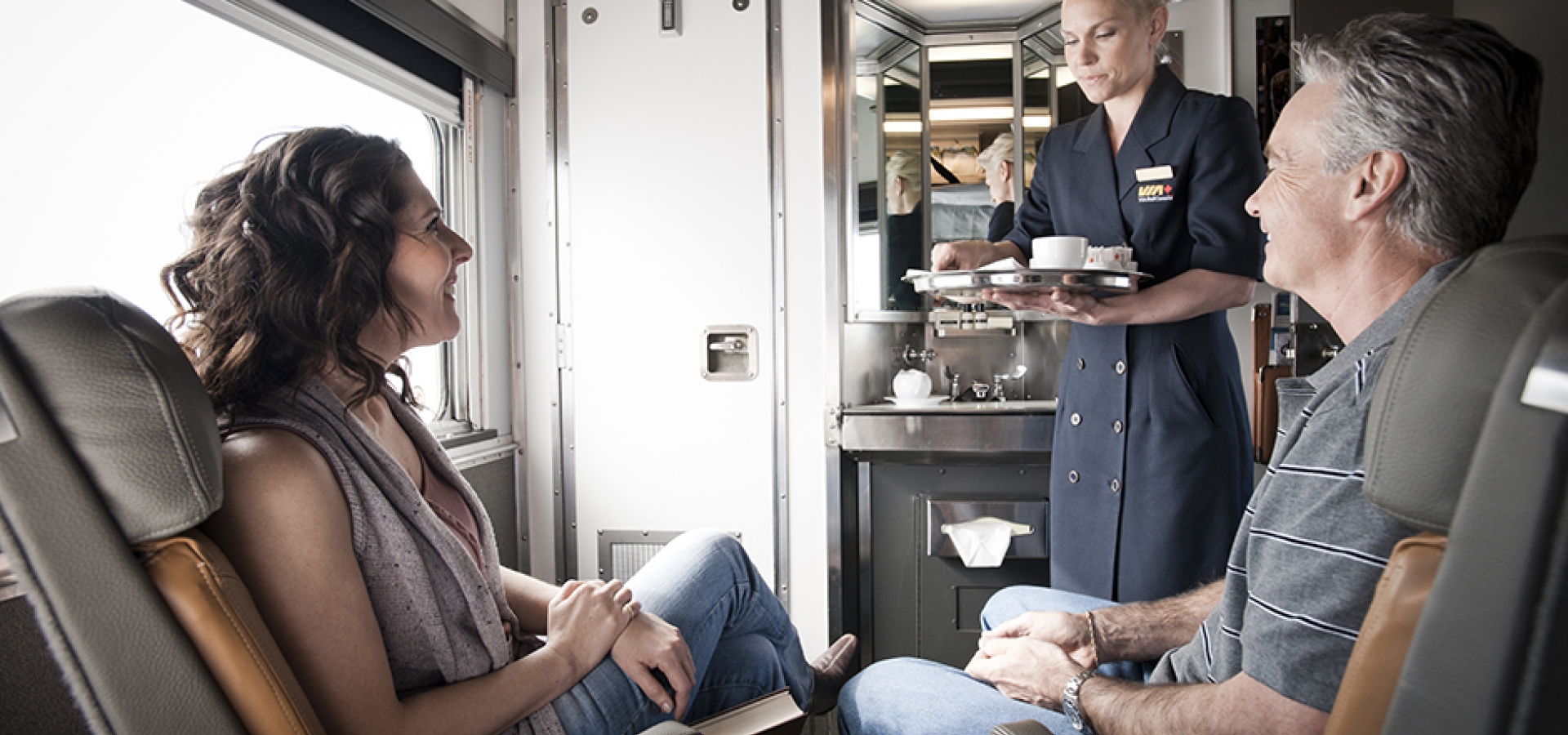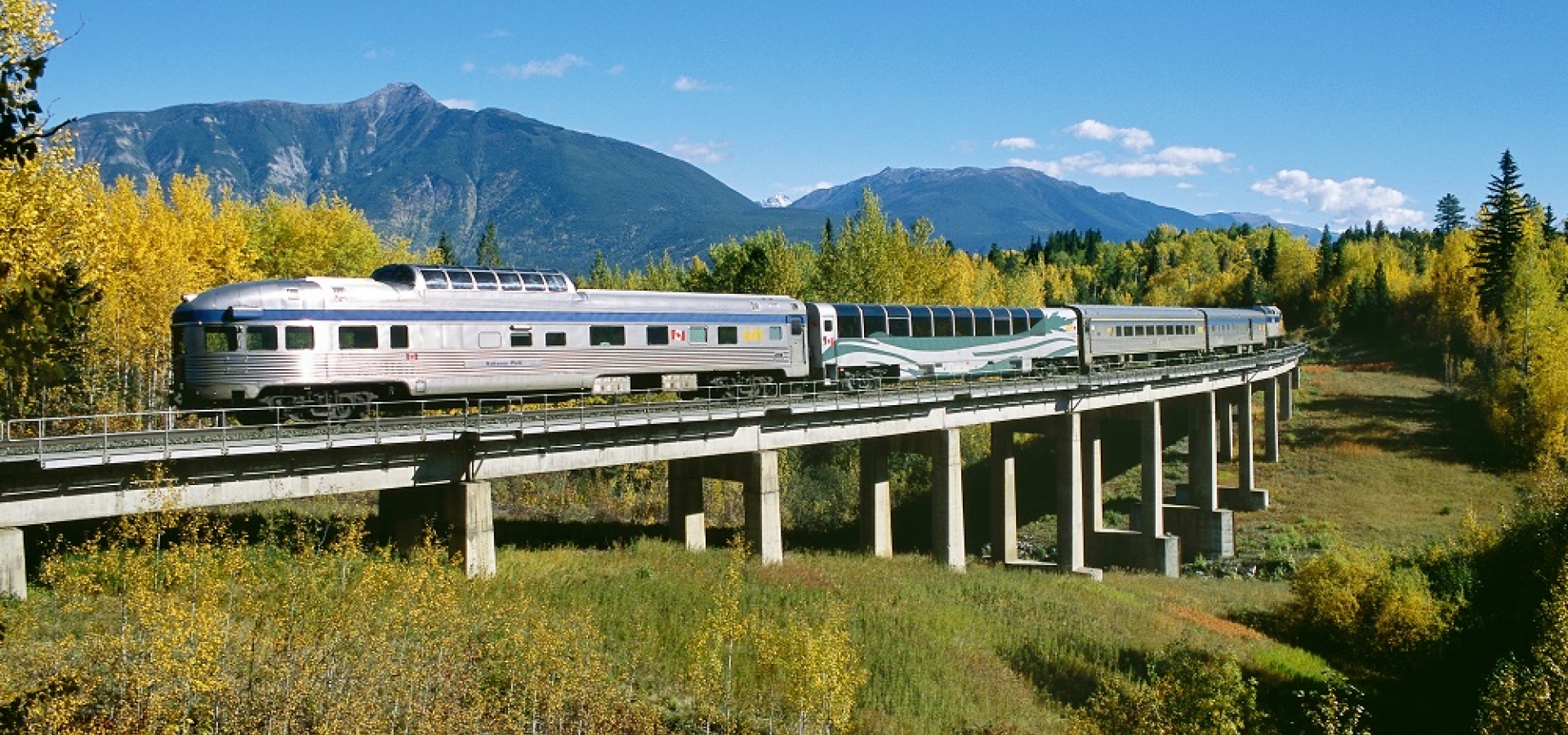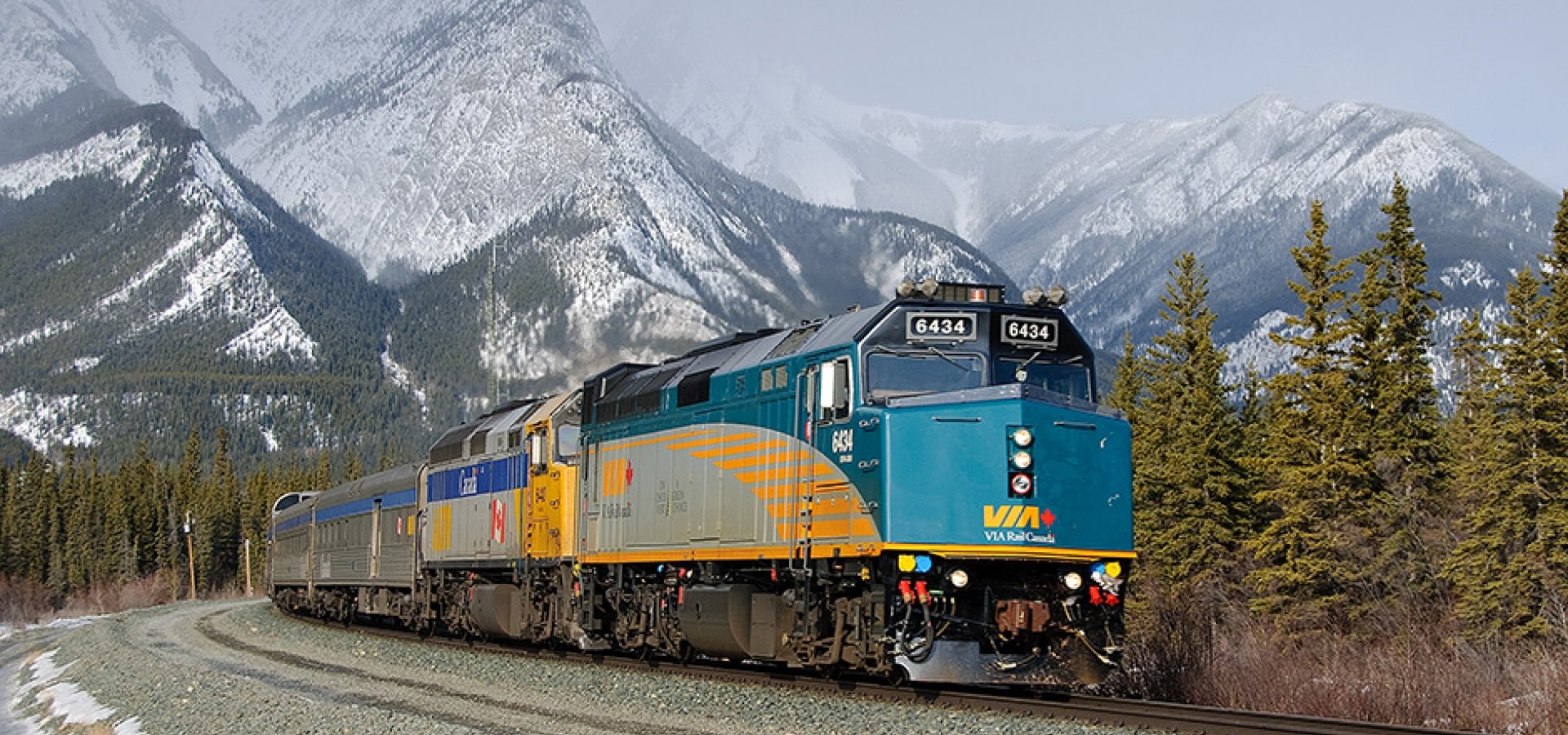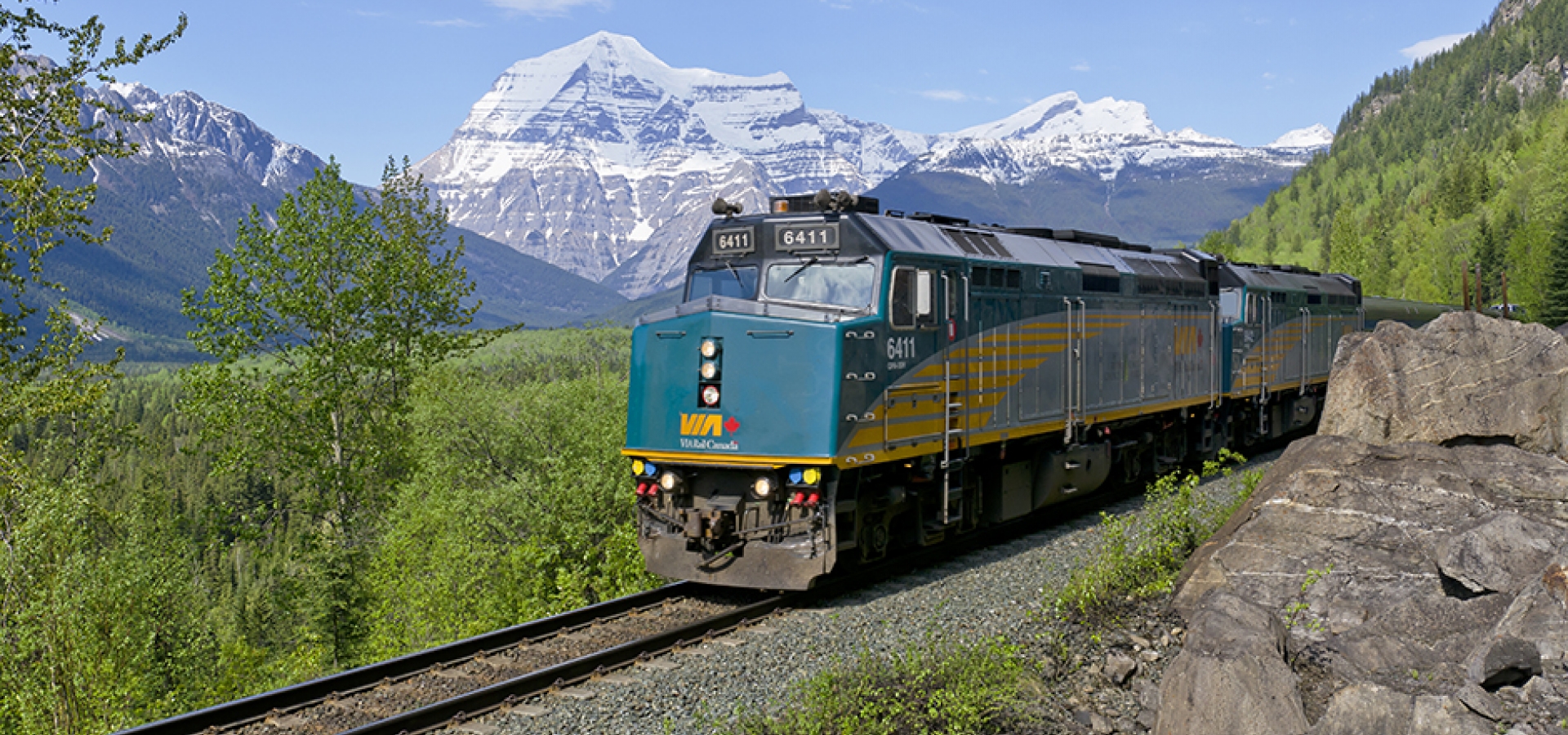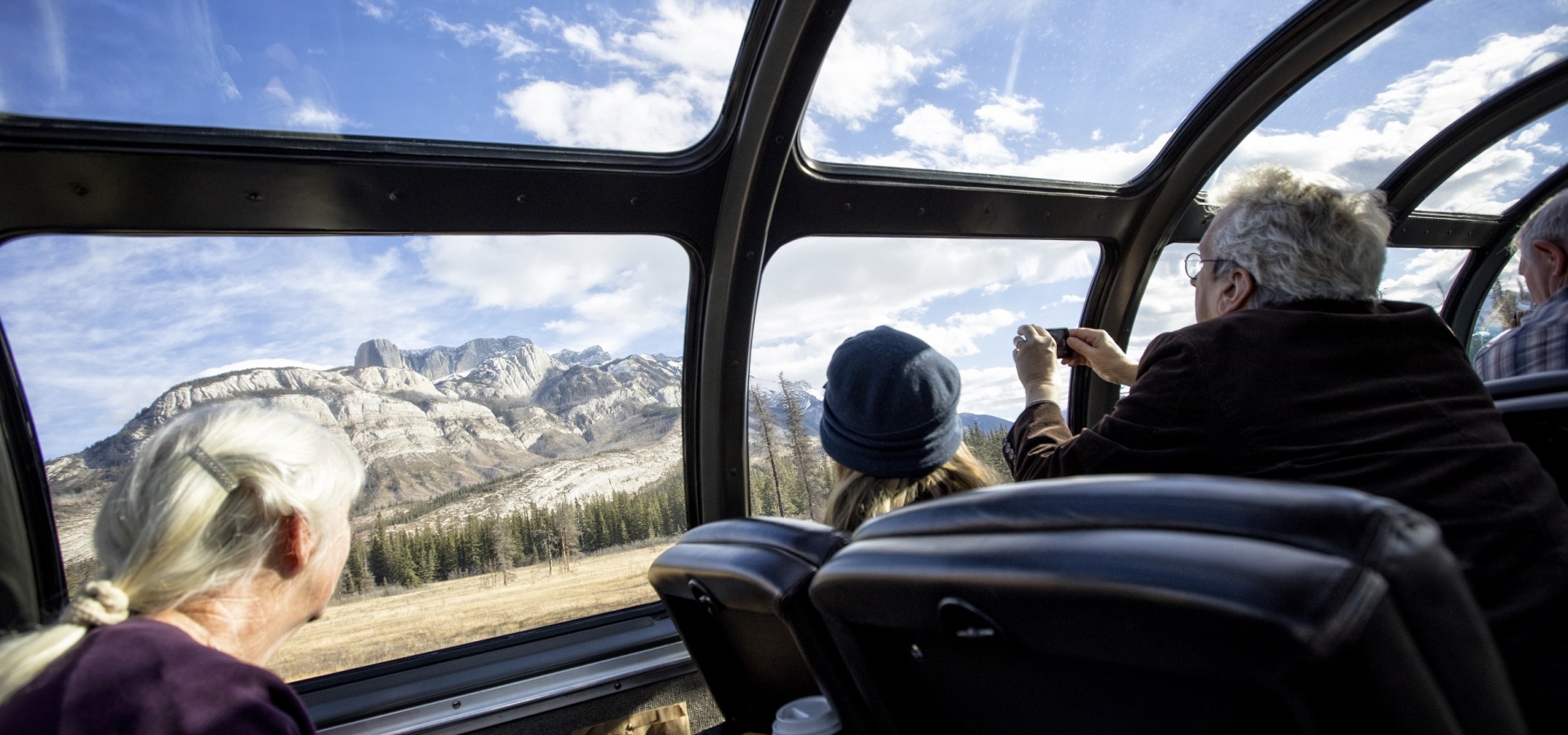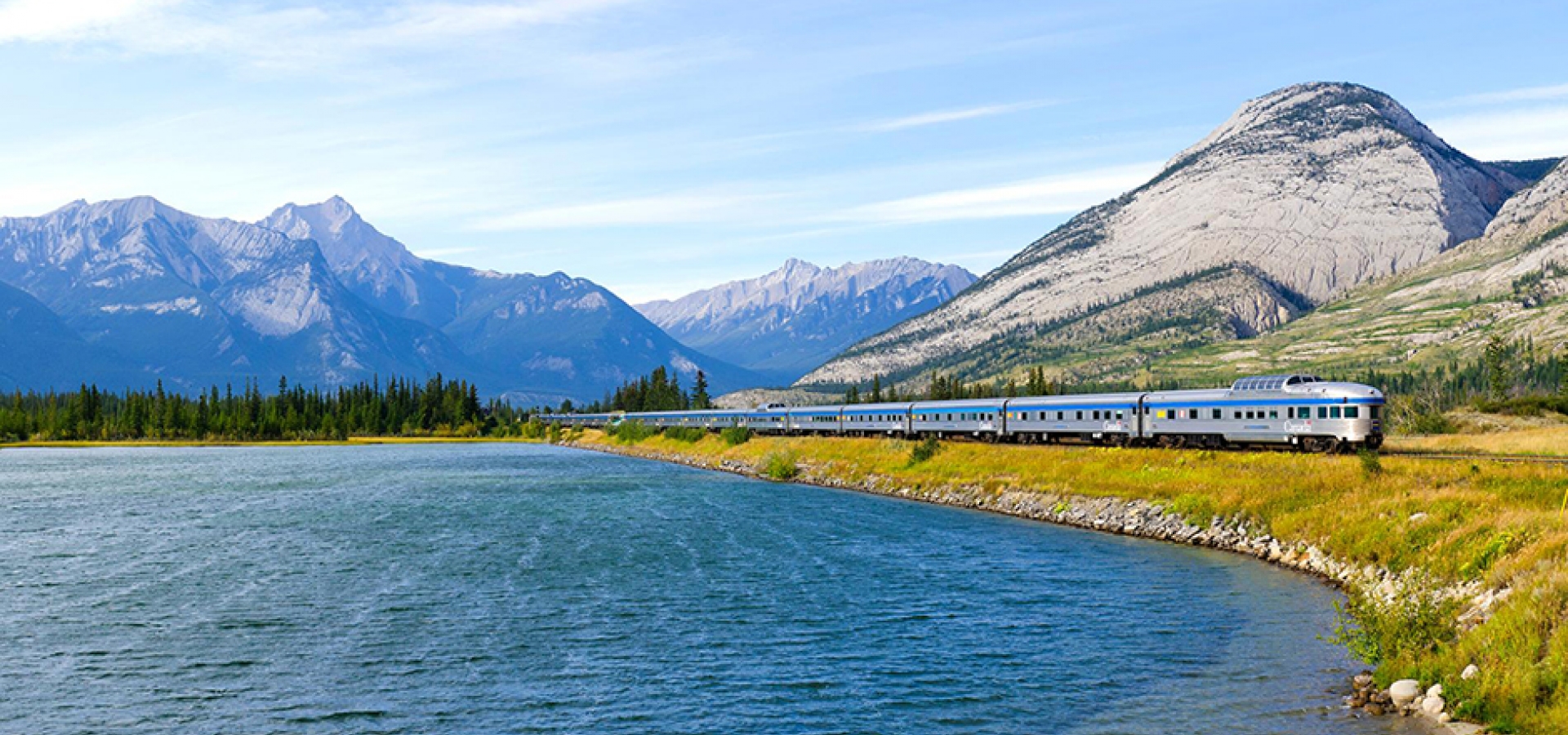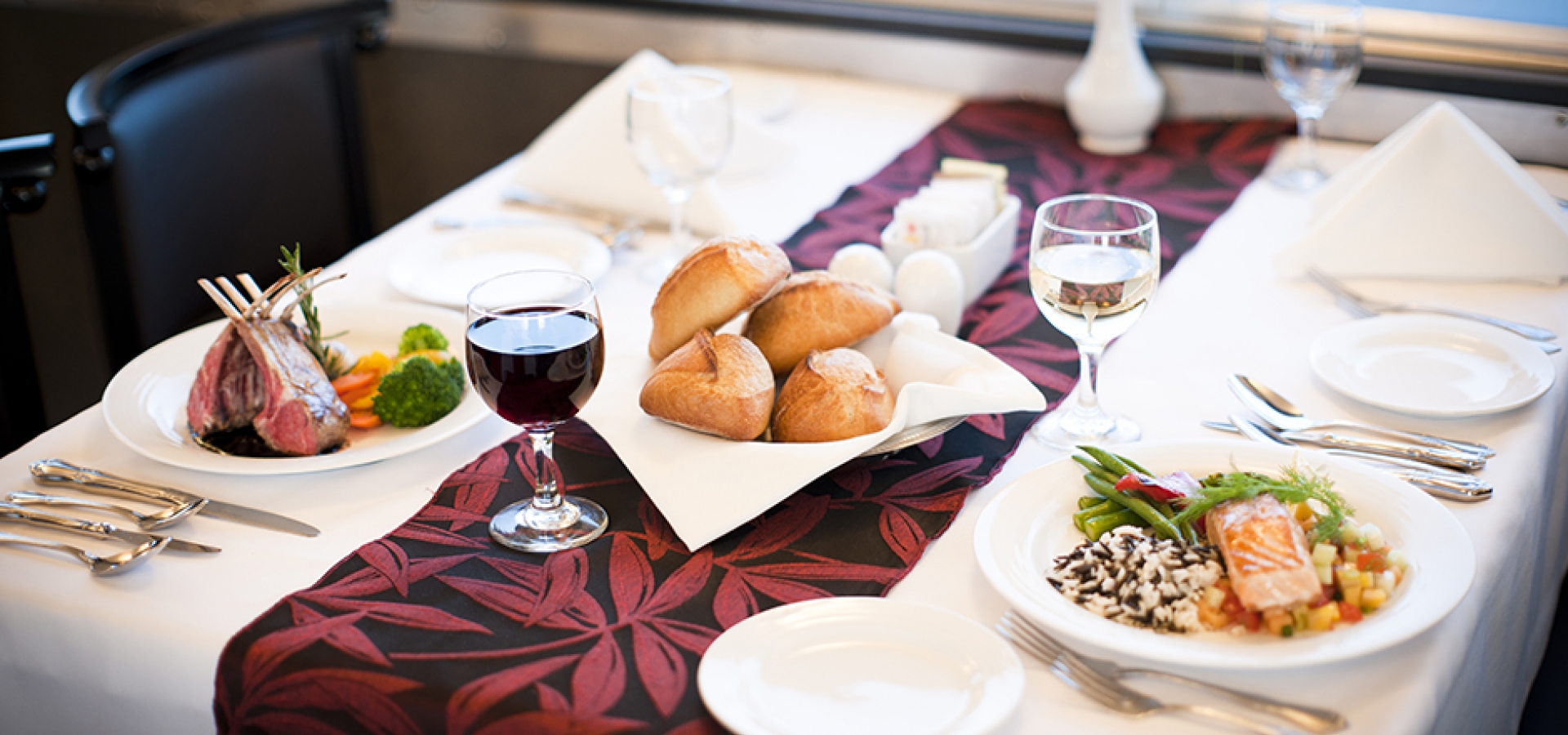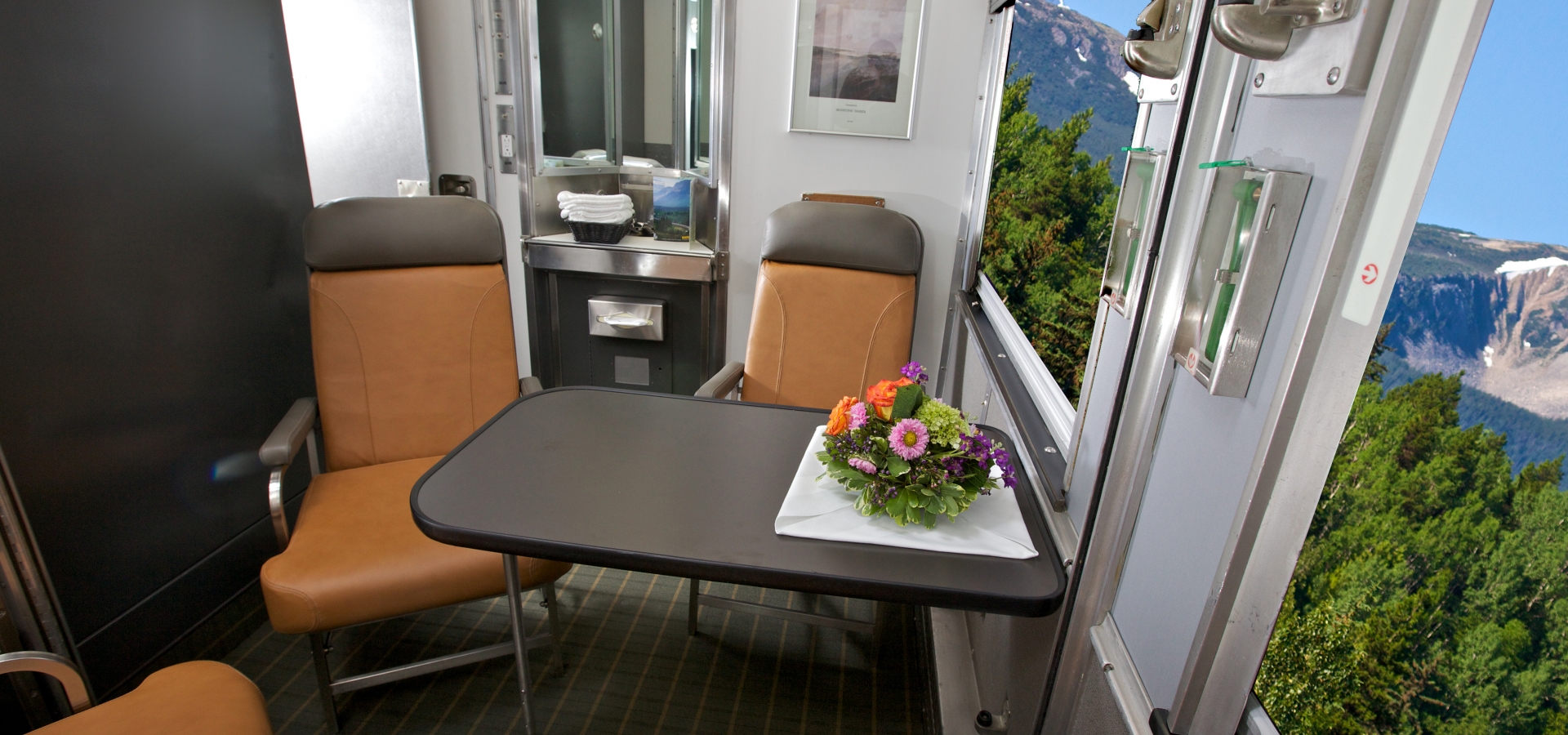 Classes of Accommodation
Prestige
For trips between Toronto and Vancouver, Prestige Class offers you elegance, comfort, and privileged service. Travellers relax in spacious cabins equipped with a leather sofa that can be transformed into a double bed. Each cabin has a private washroom with a shower, towels, essential toiletries, mini-bar, and a flat-screen TV. A personal concierge will be assigned exclusively to your cabin.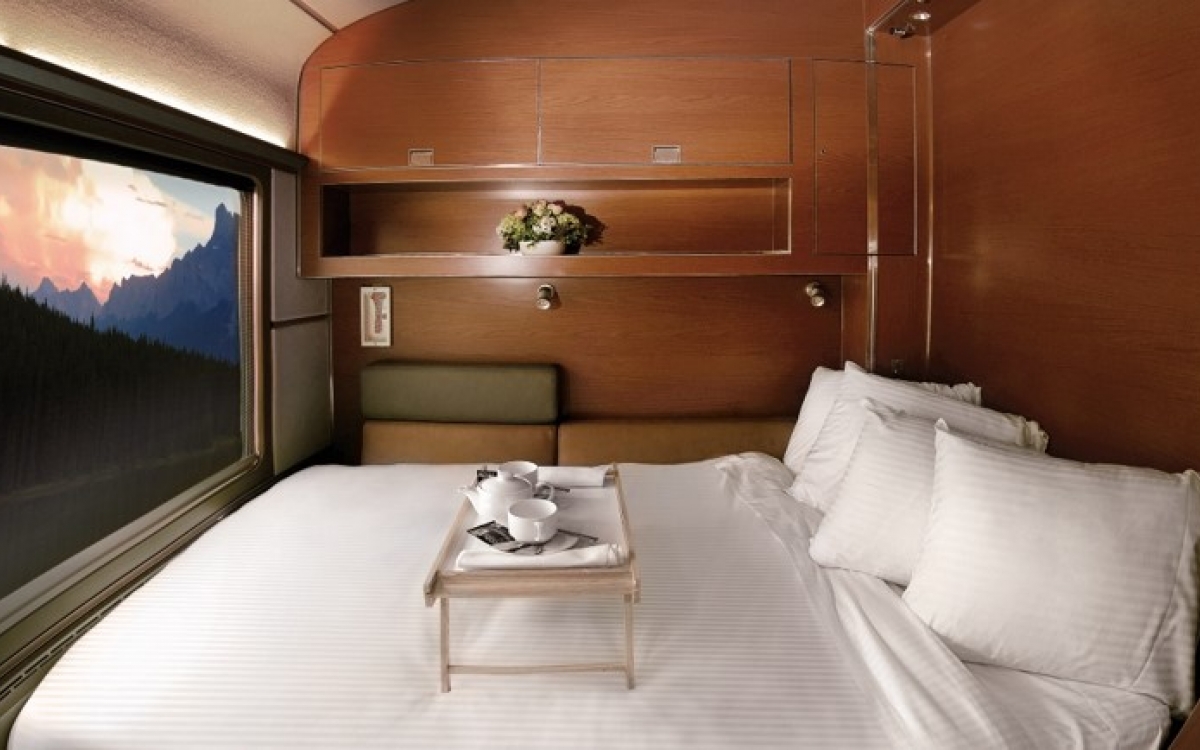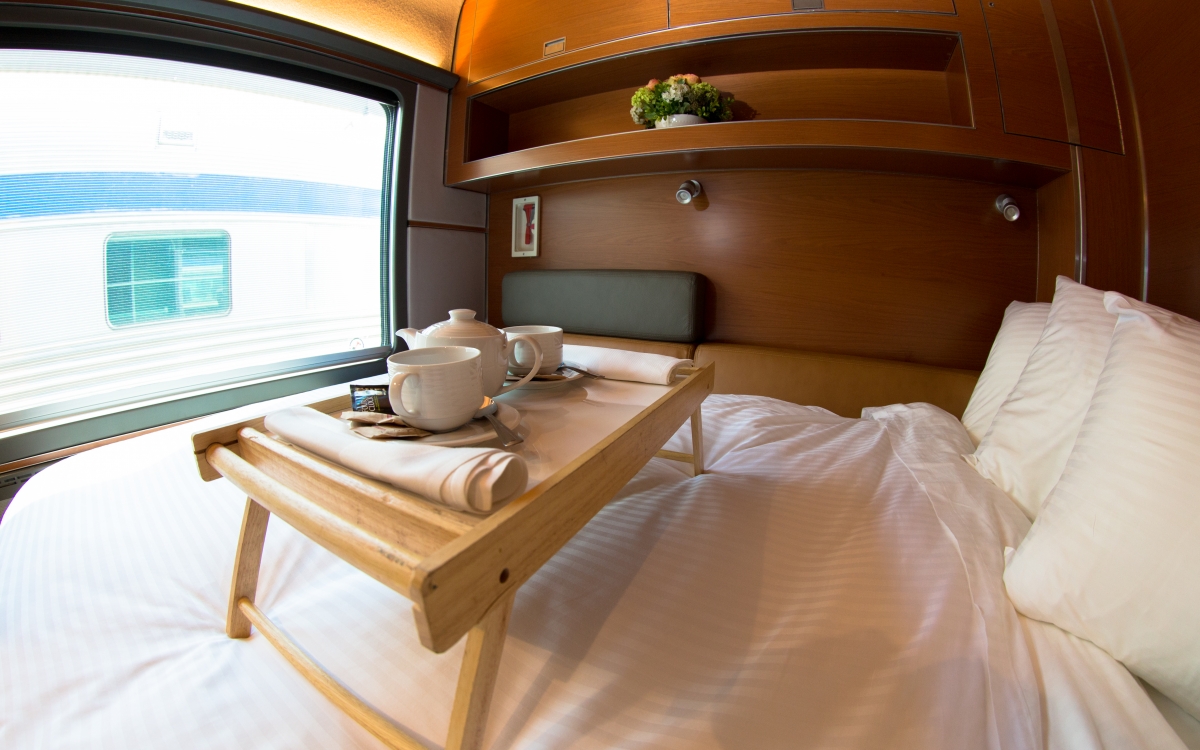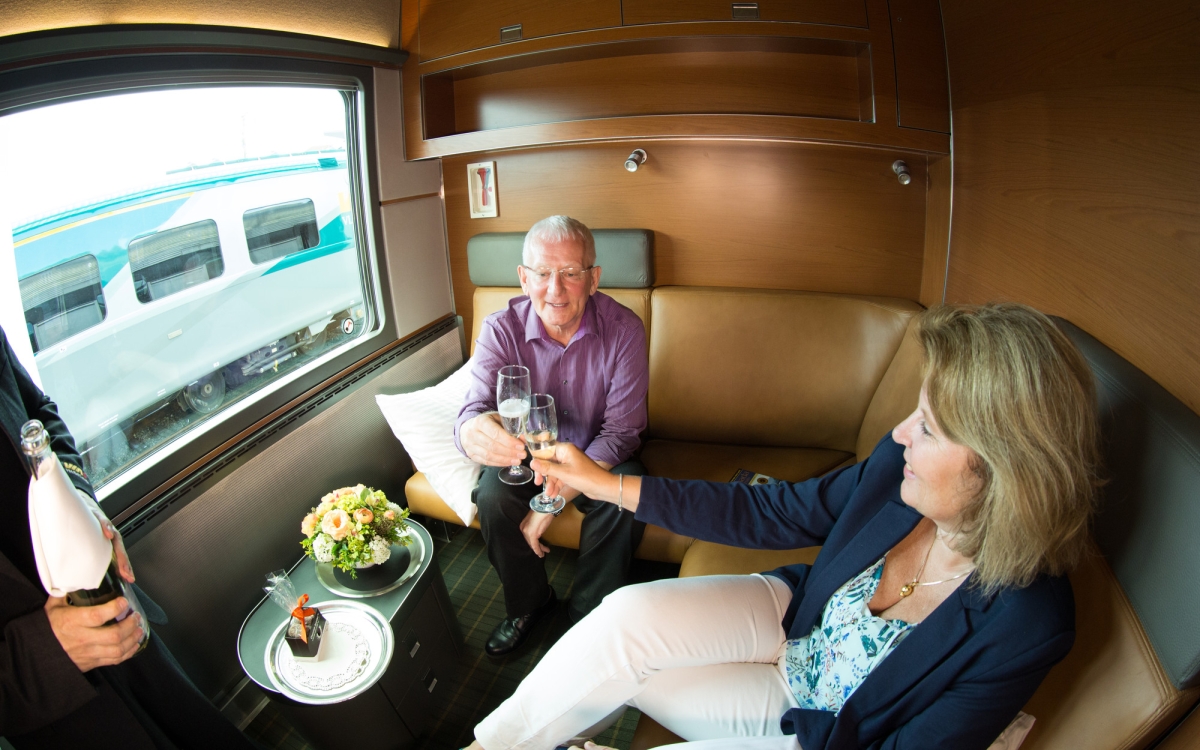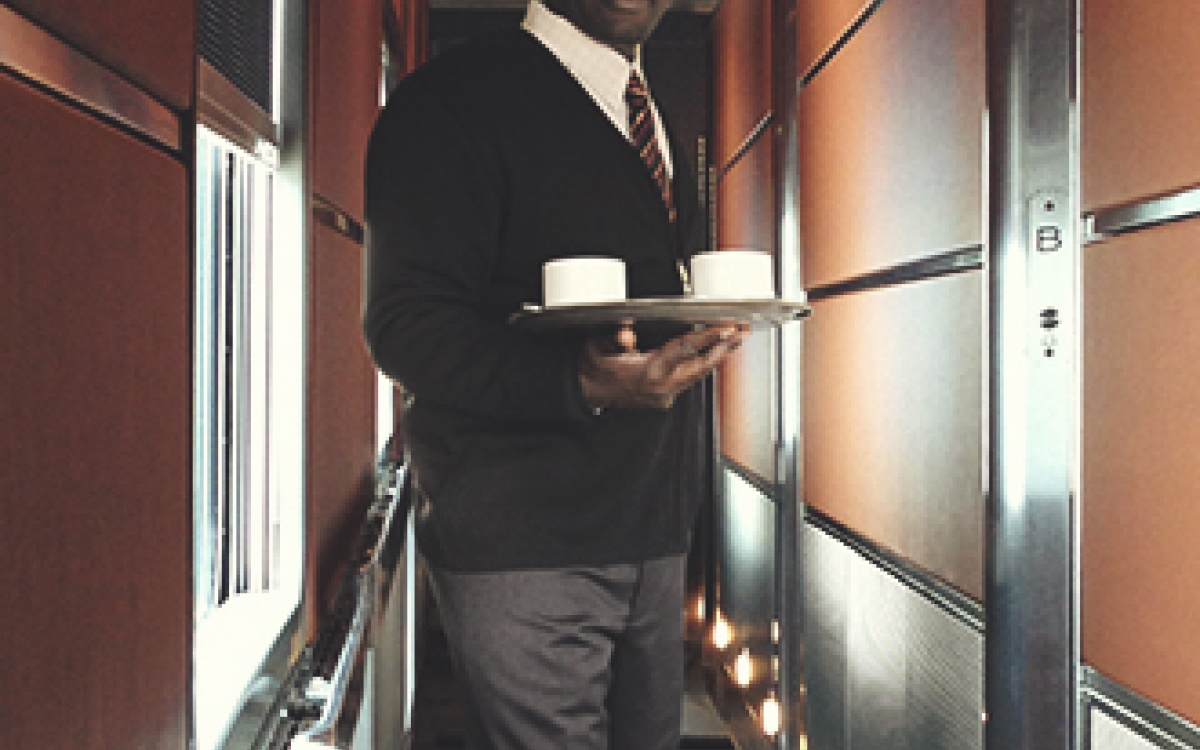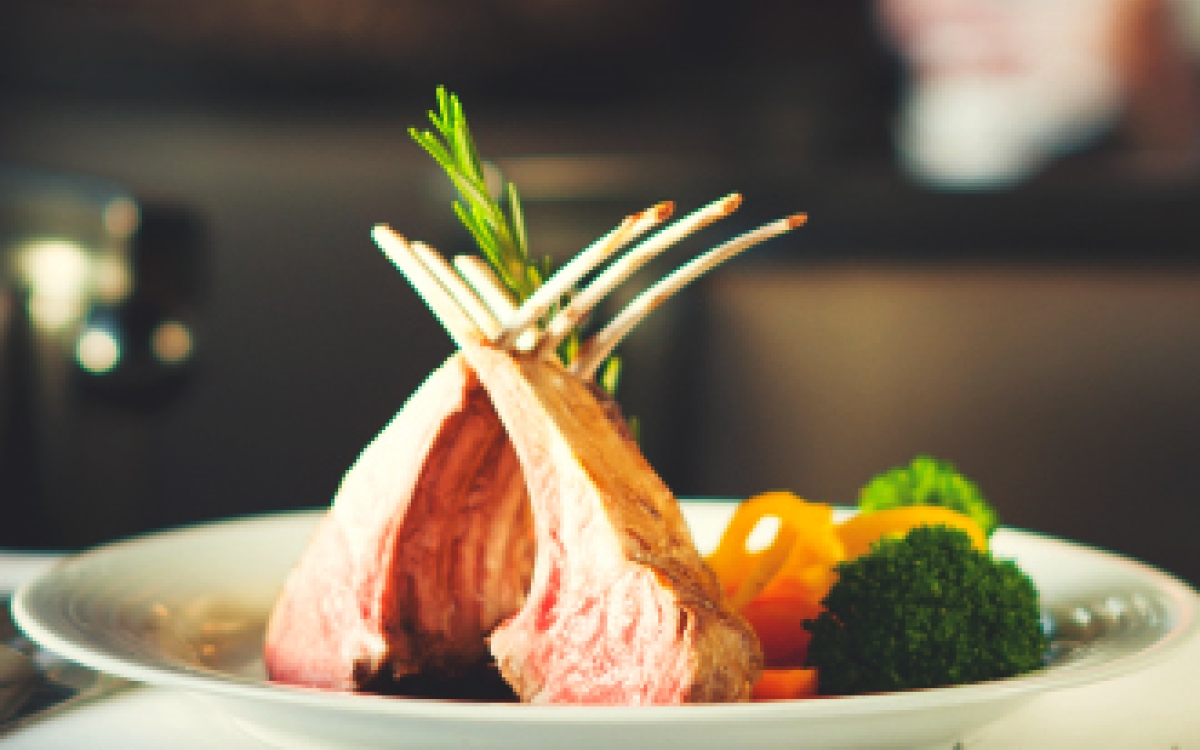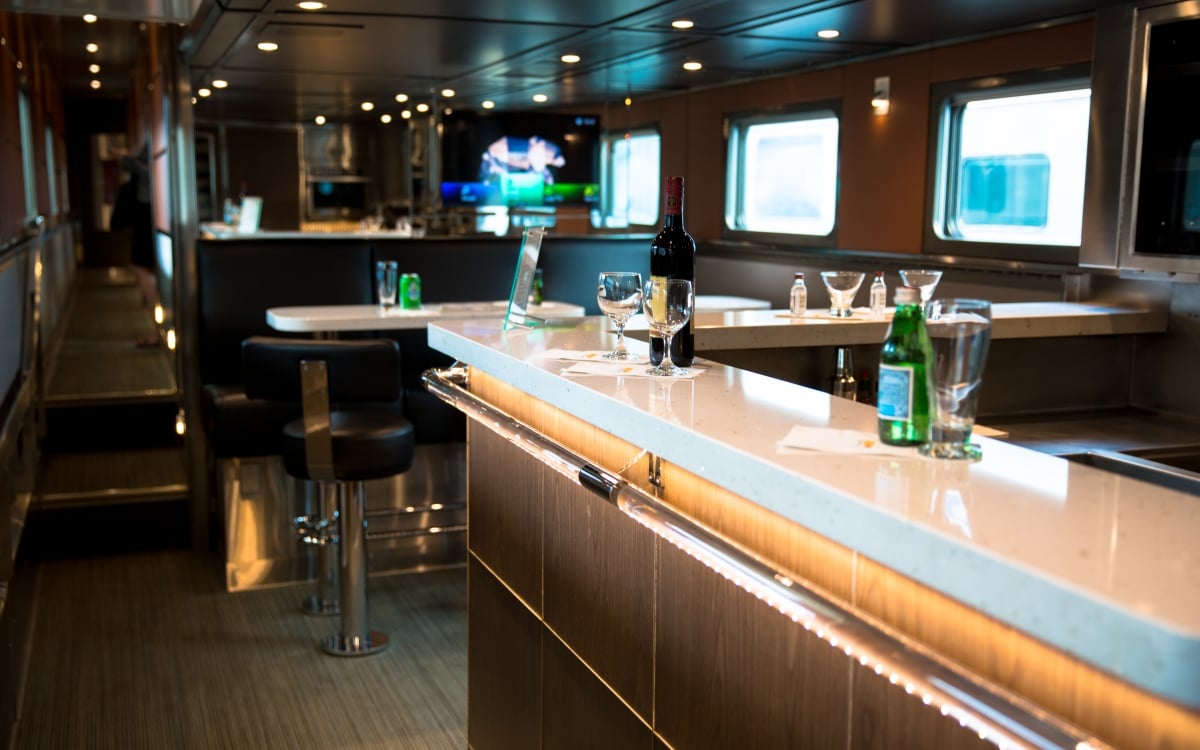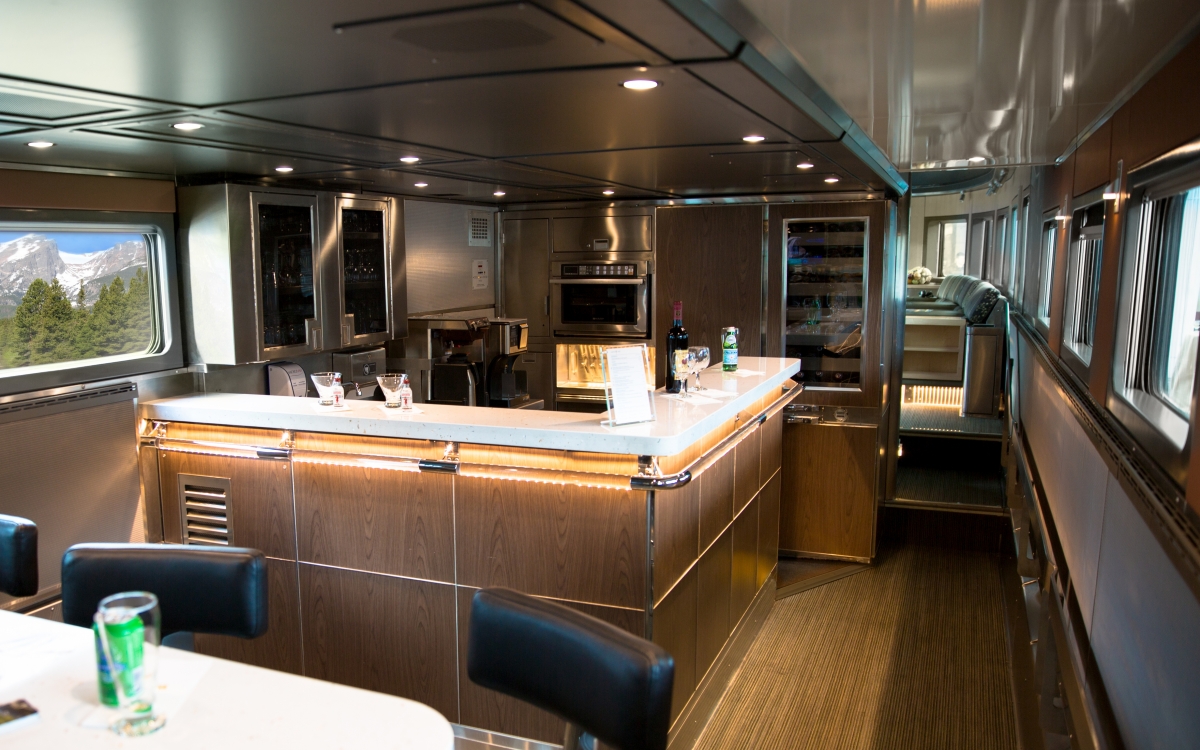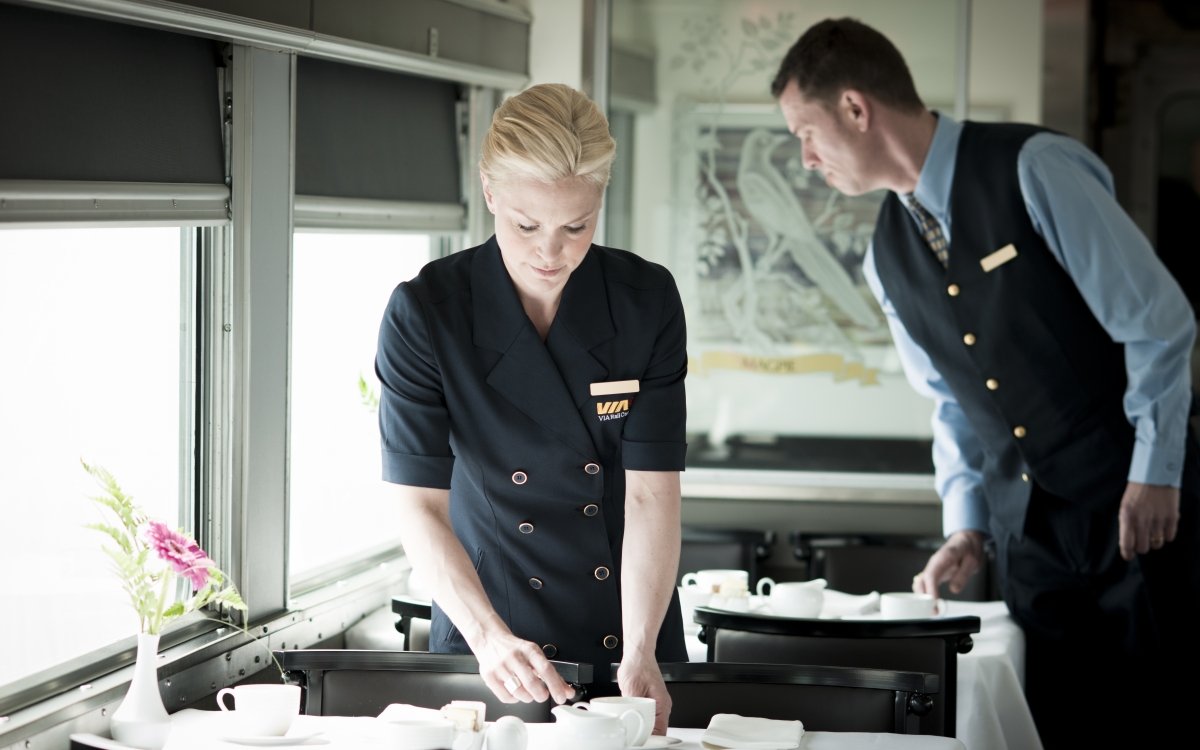 Sleeper Plus
Sleeper Plus offers the added comfort of amenities and your choice of a cozy berth, a cabin for one, two, or four, with a washroom in each cabin. There is also a shower room at the end of the carriage. Meals are complimentary and alcoholic drinks can be purchased locally. Inside the train by day enjoy wine tastings, musical acts on certain departures, access to lounges, and cars with glass ceilings. Inside the dining car, enjoy freshly cooked meals, regional specialties, and Canadian wines.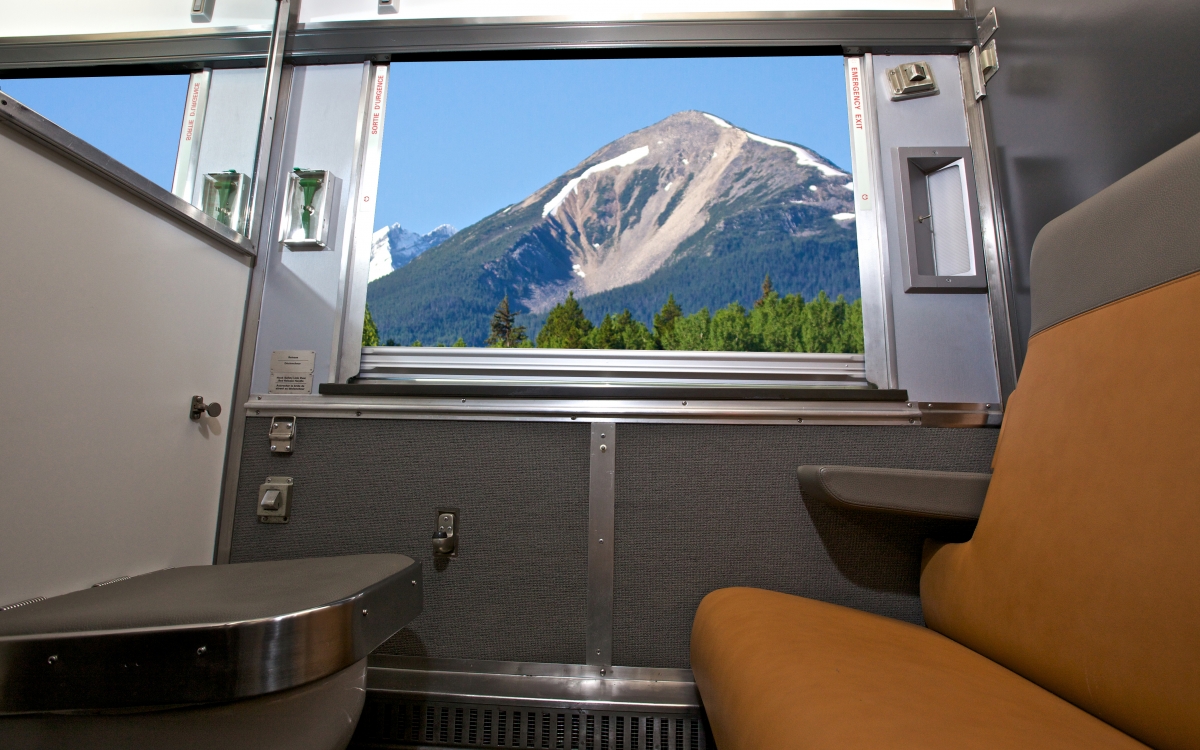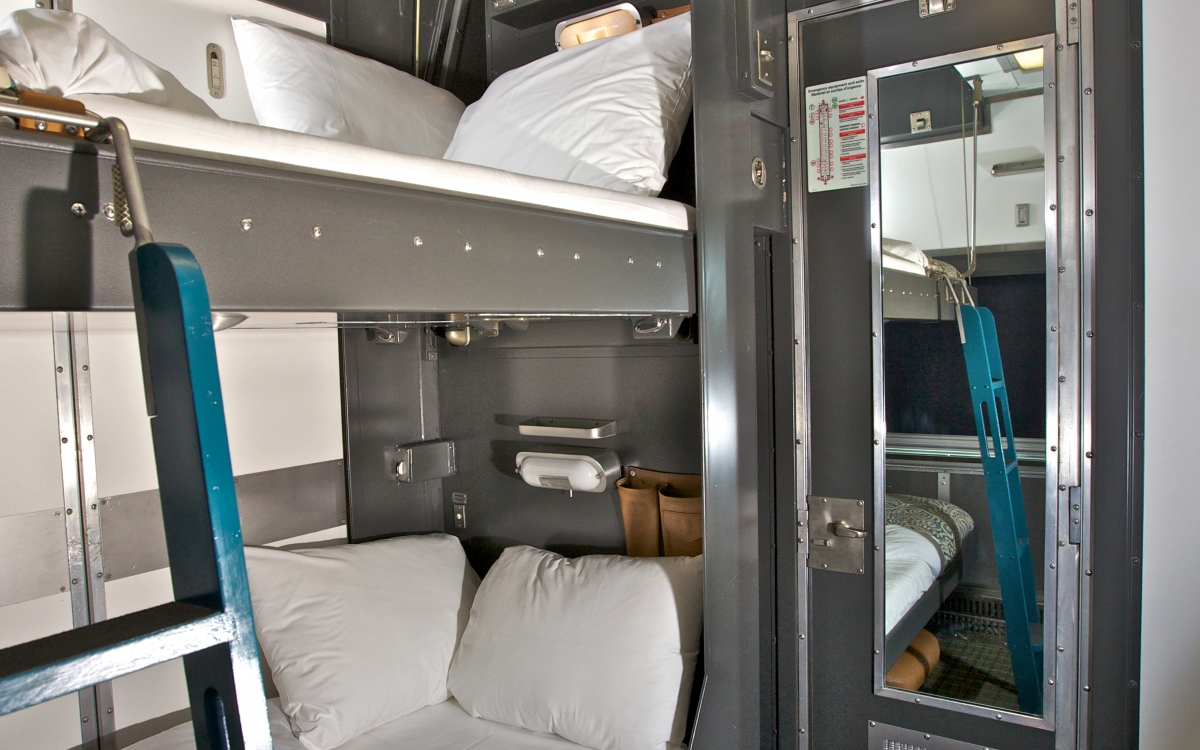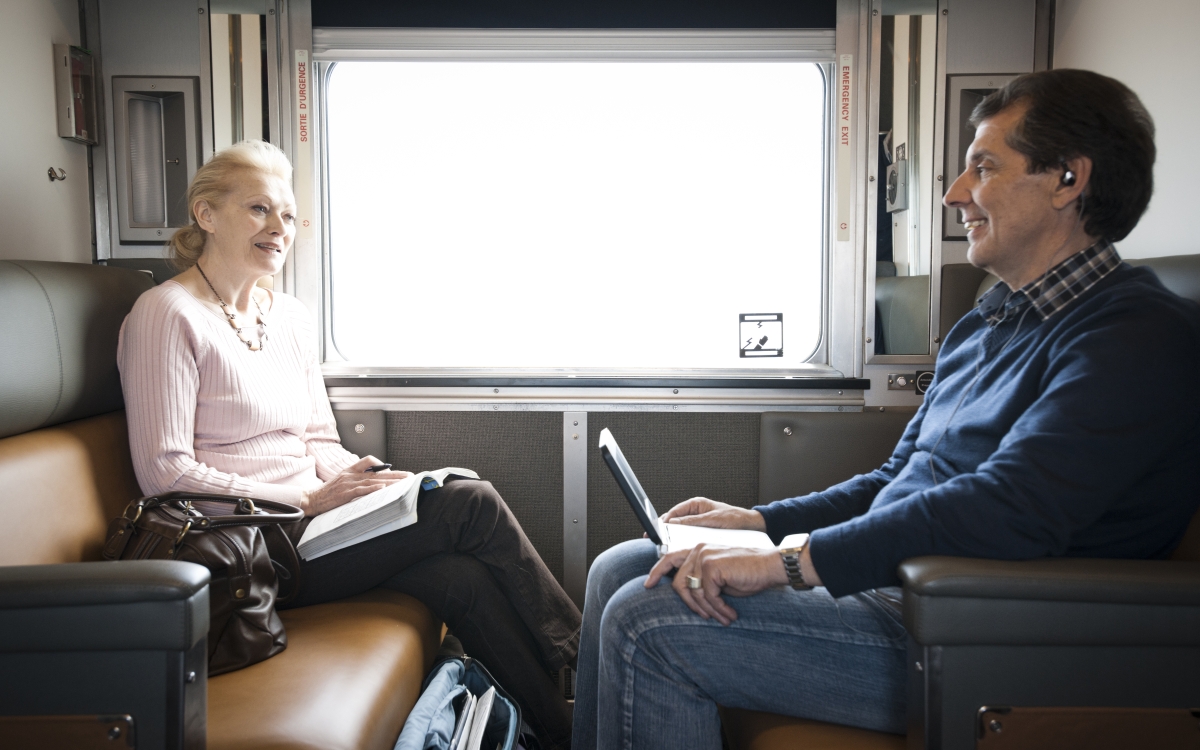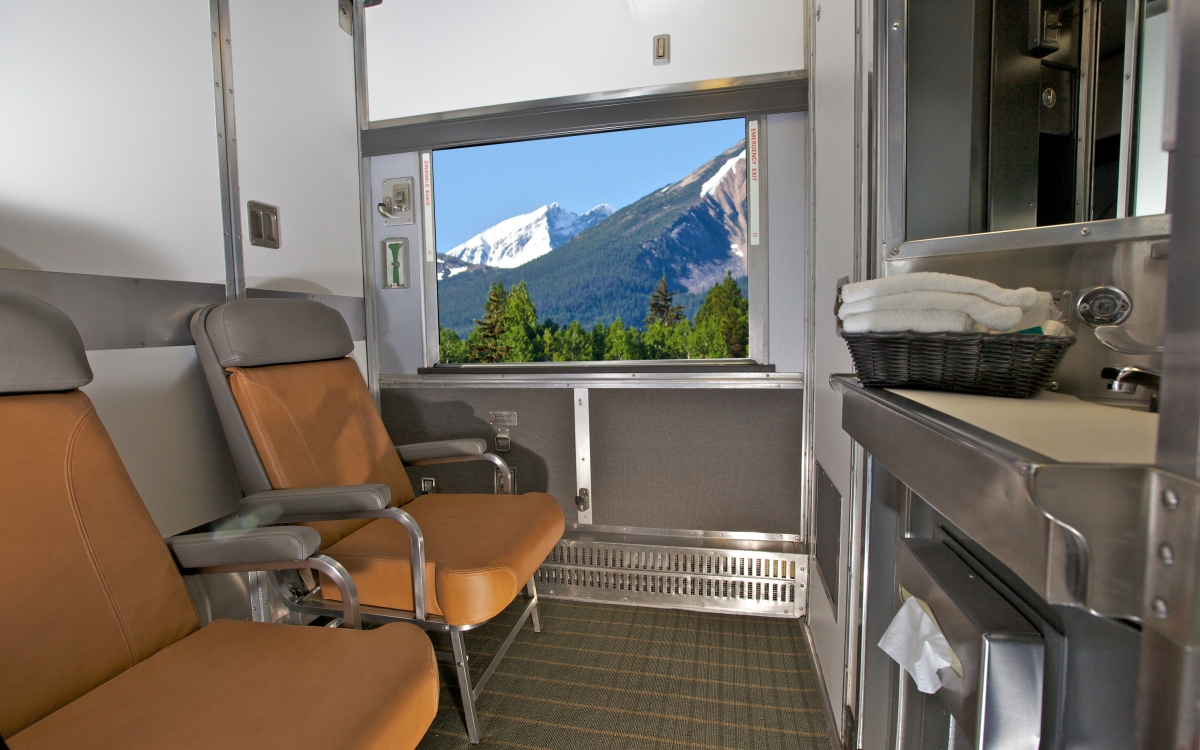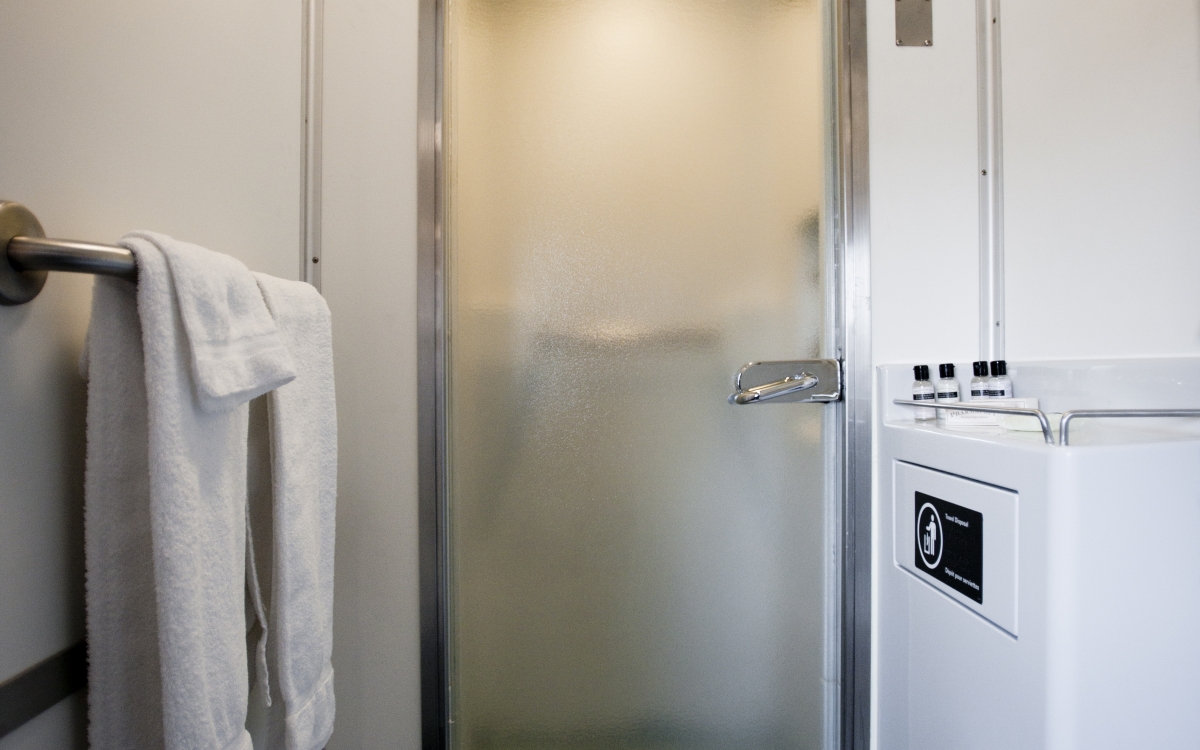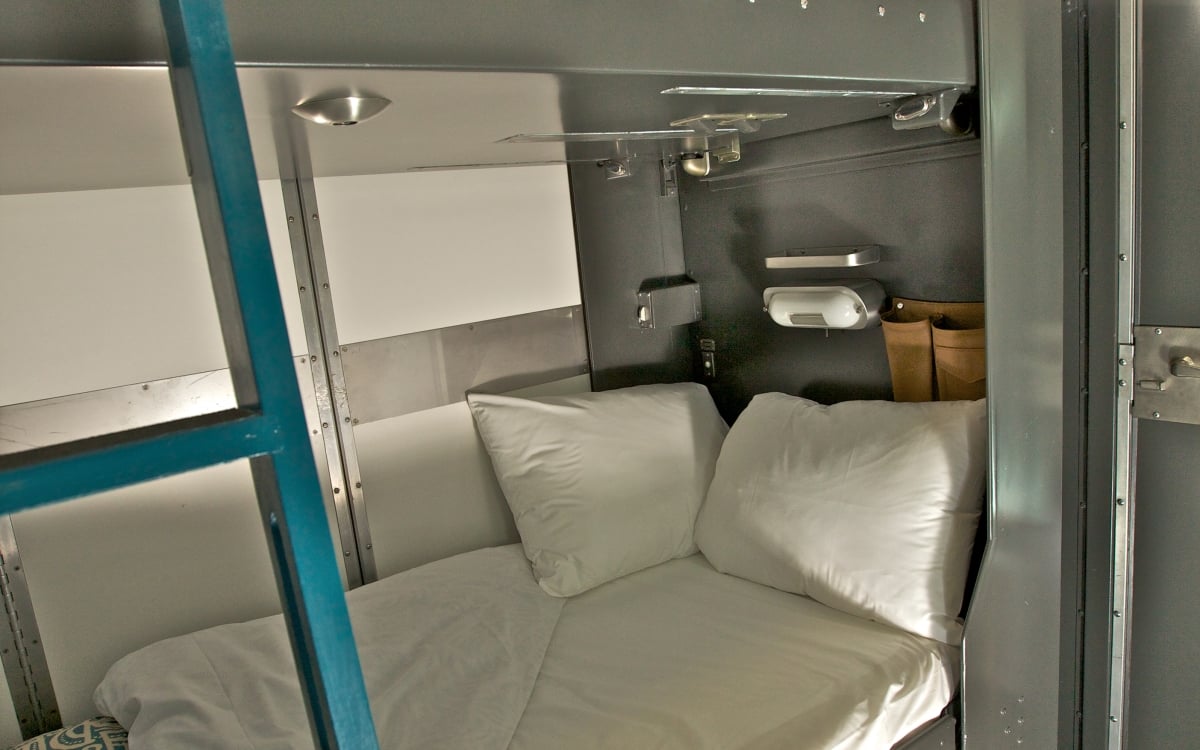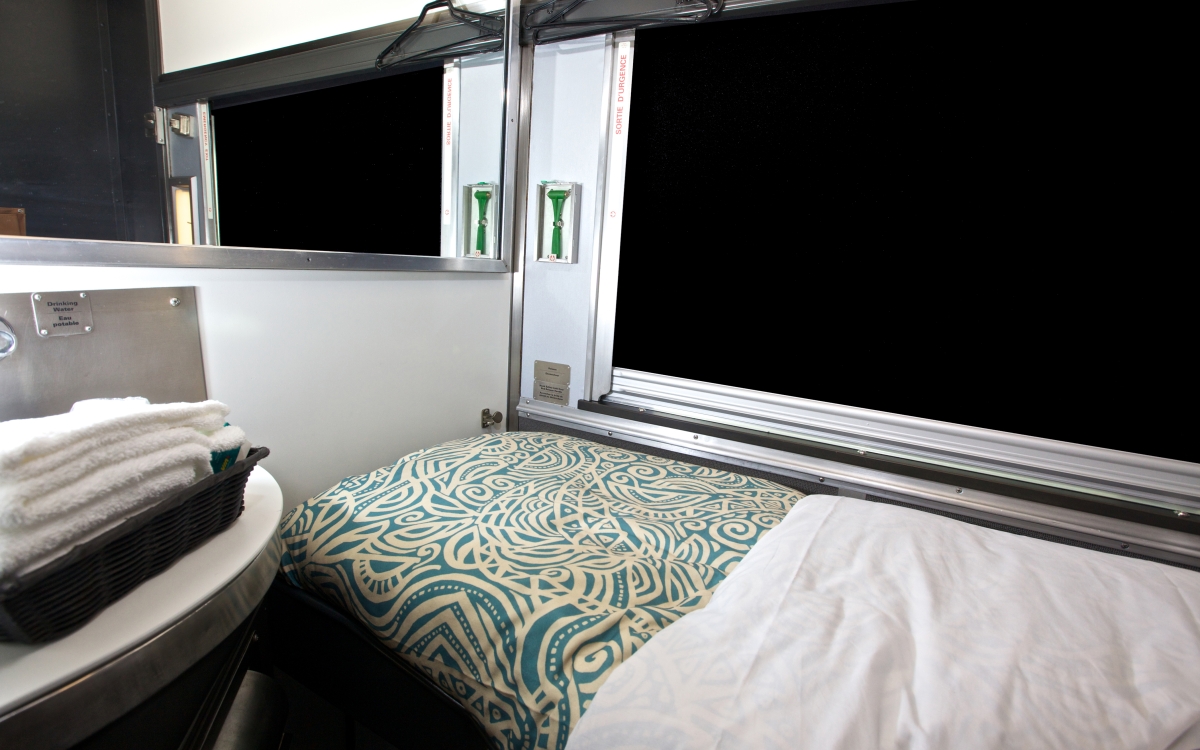 Economy & Business
Day trains have two classes of service: Economy and Business Class. Economy and Business class passengers can enjoy more legroom with comfortable, reclining seats and may purchase light meals, snacks, and drinks on board. Business Class has special ergonomic seats with lumbar support and a complimentary meal. In addition to your roomy seat and the friendly atmosphere, you'll have access to the Skyline car and its panoramic dome.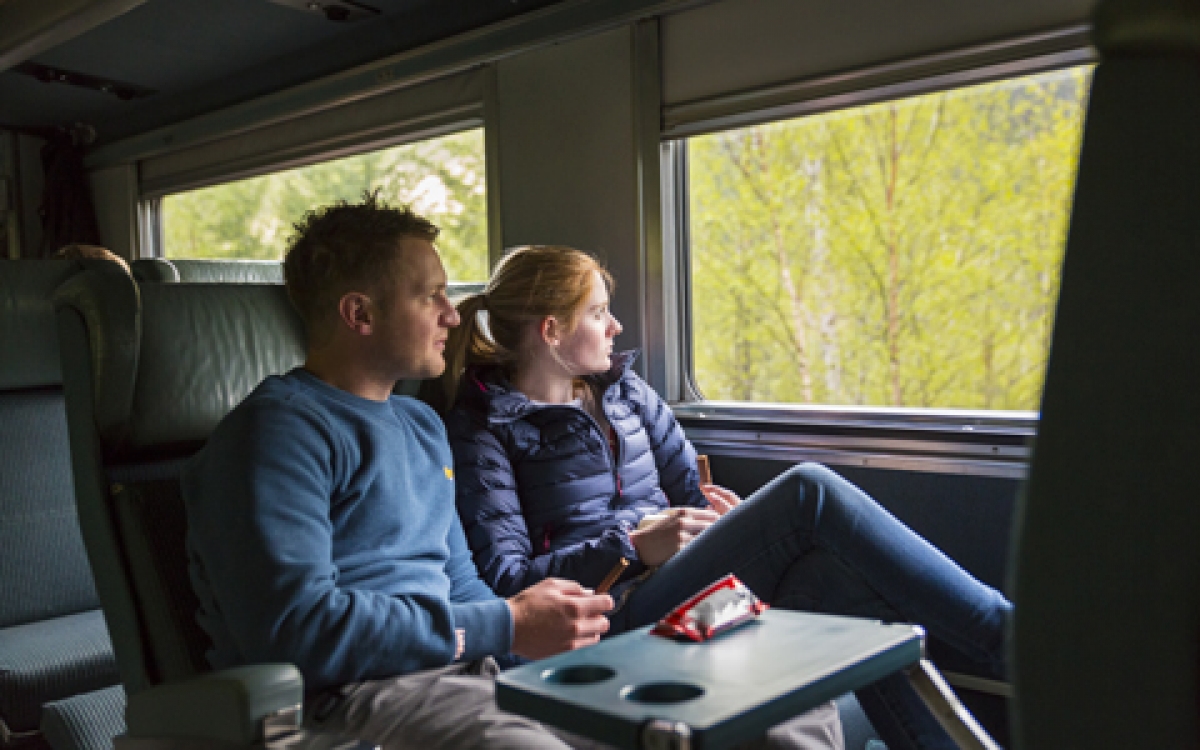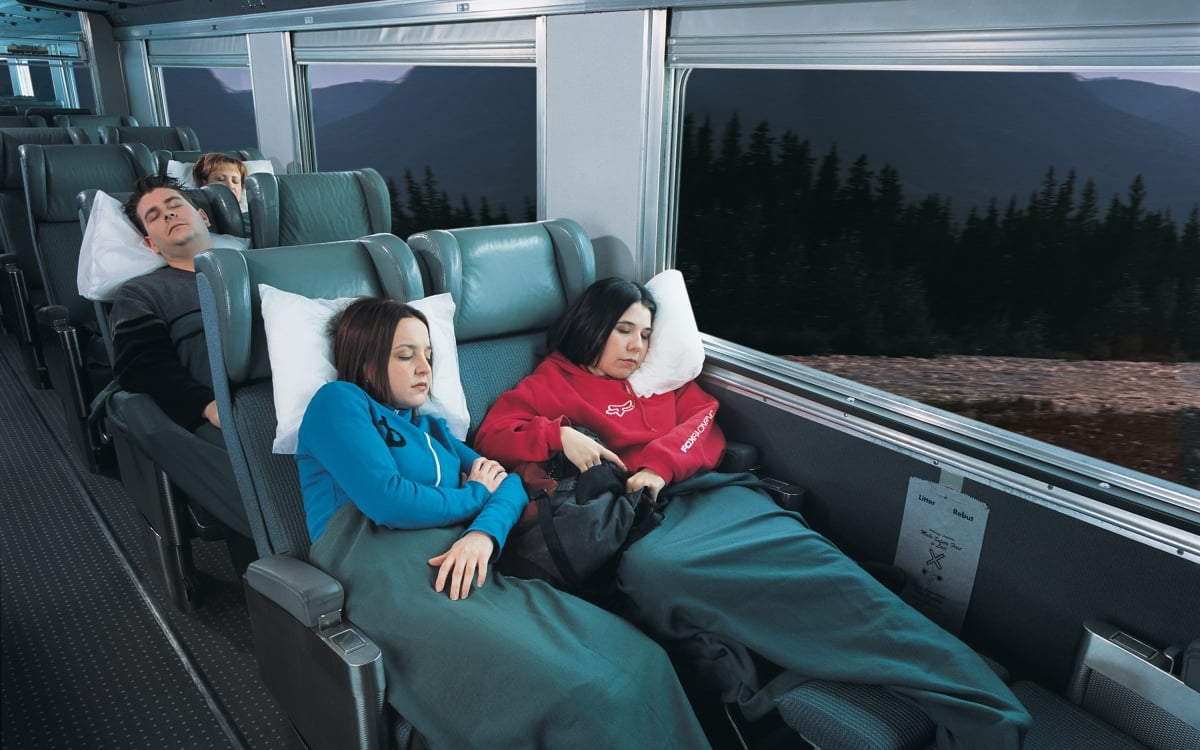 Dining Onboard Via Rail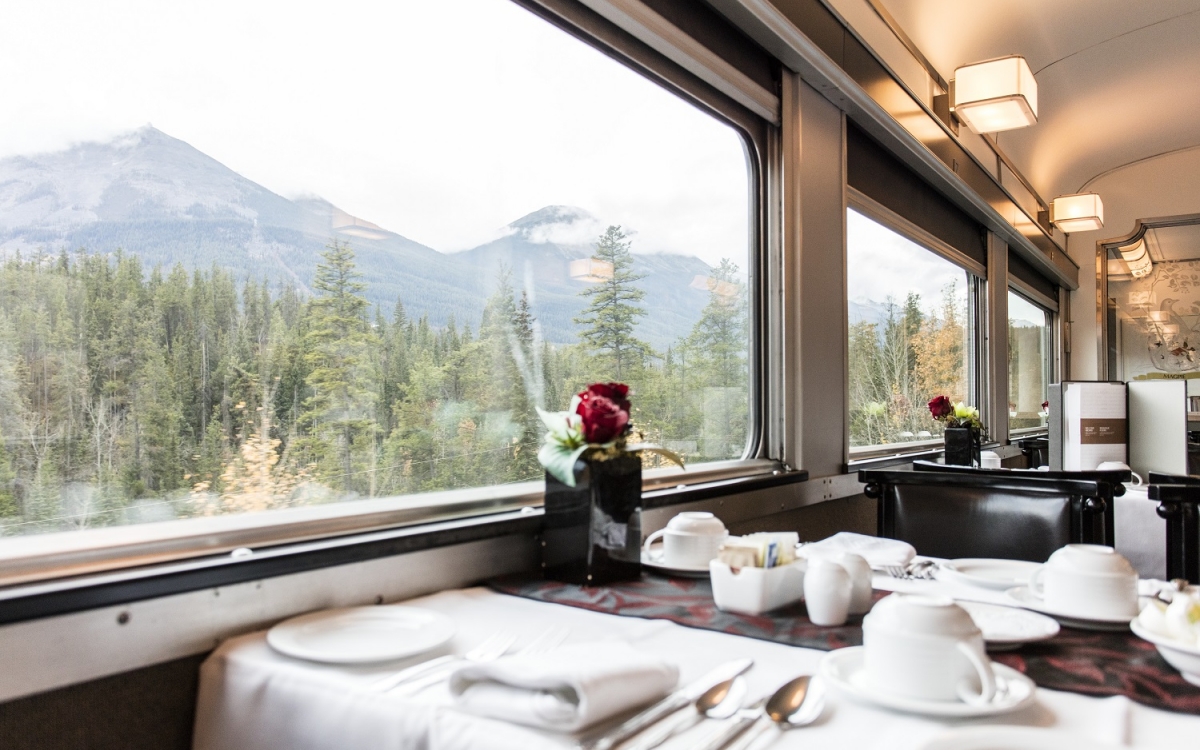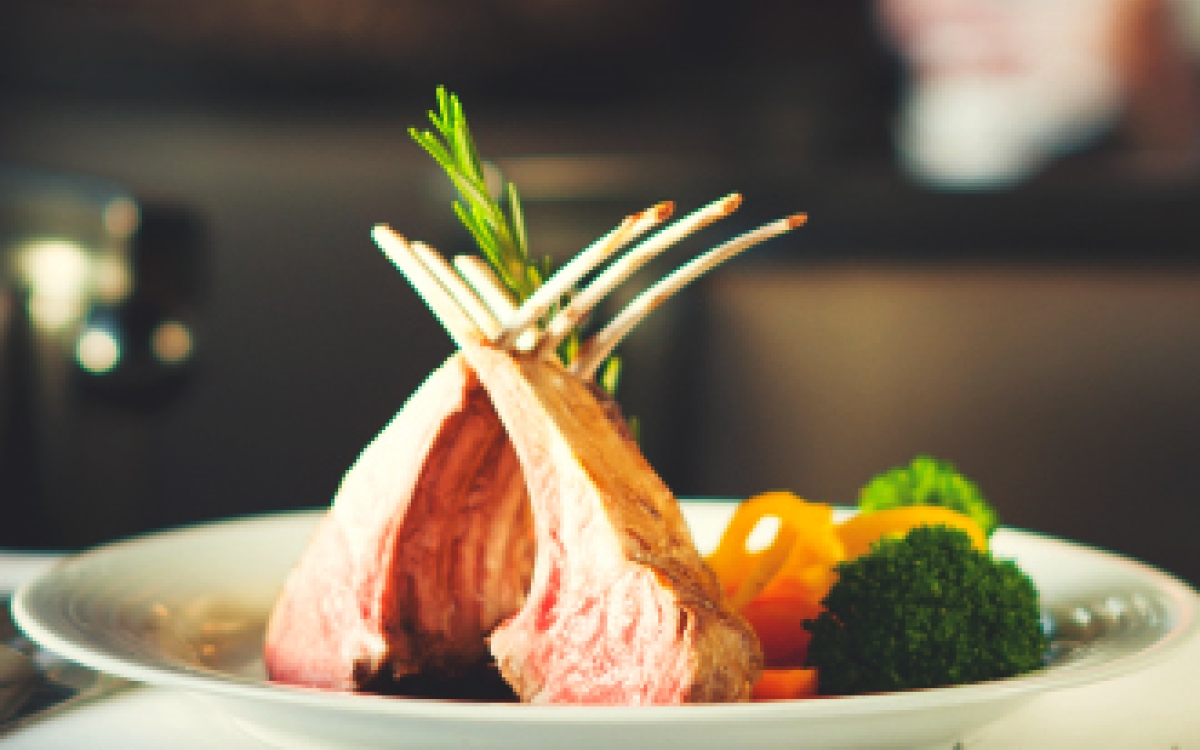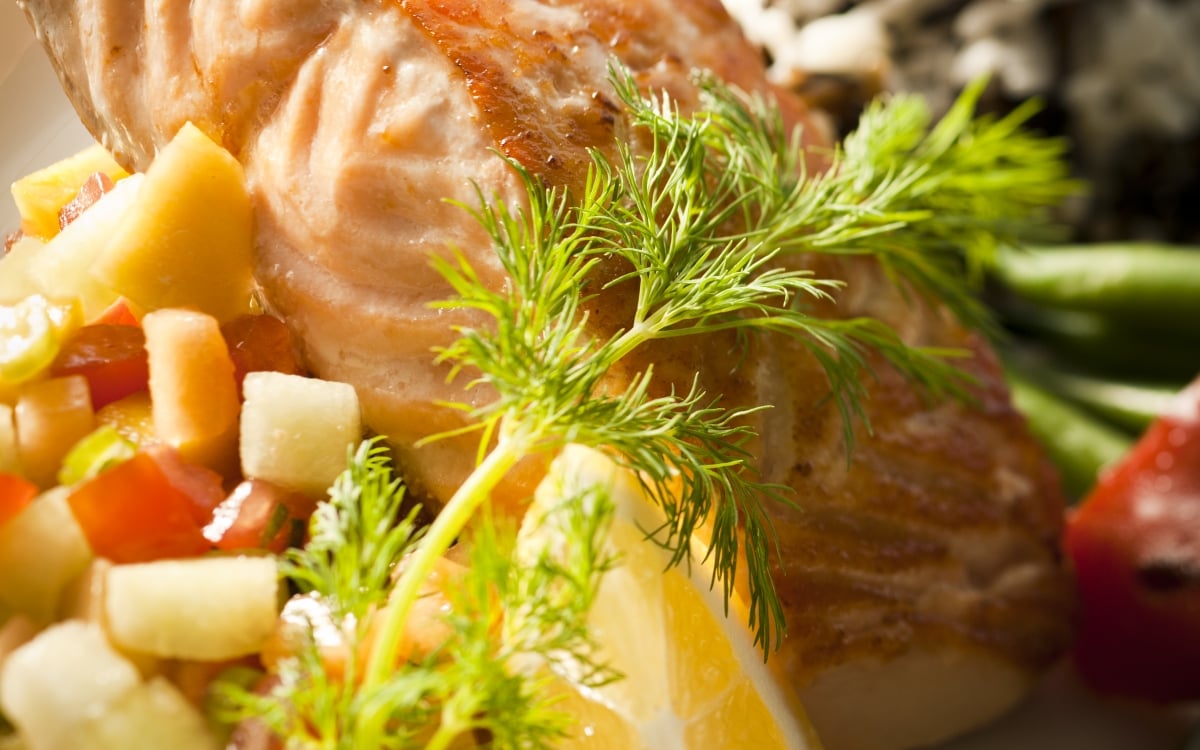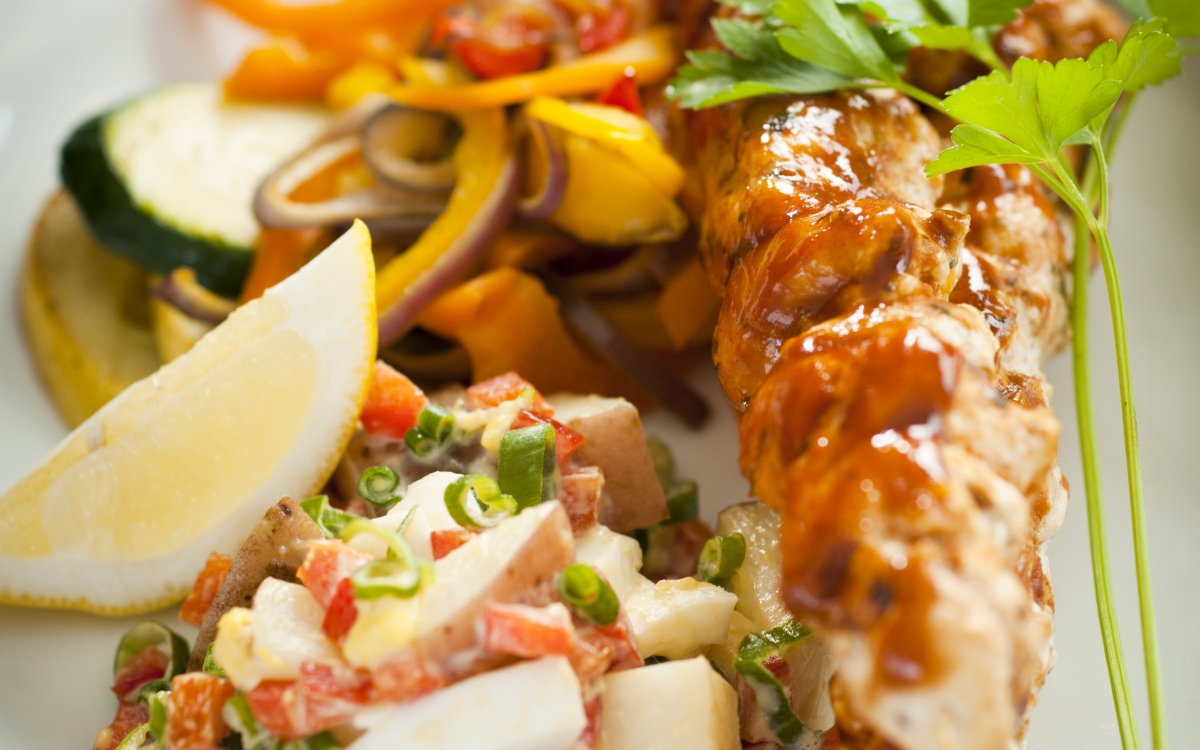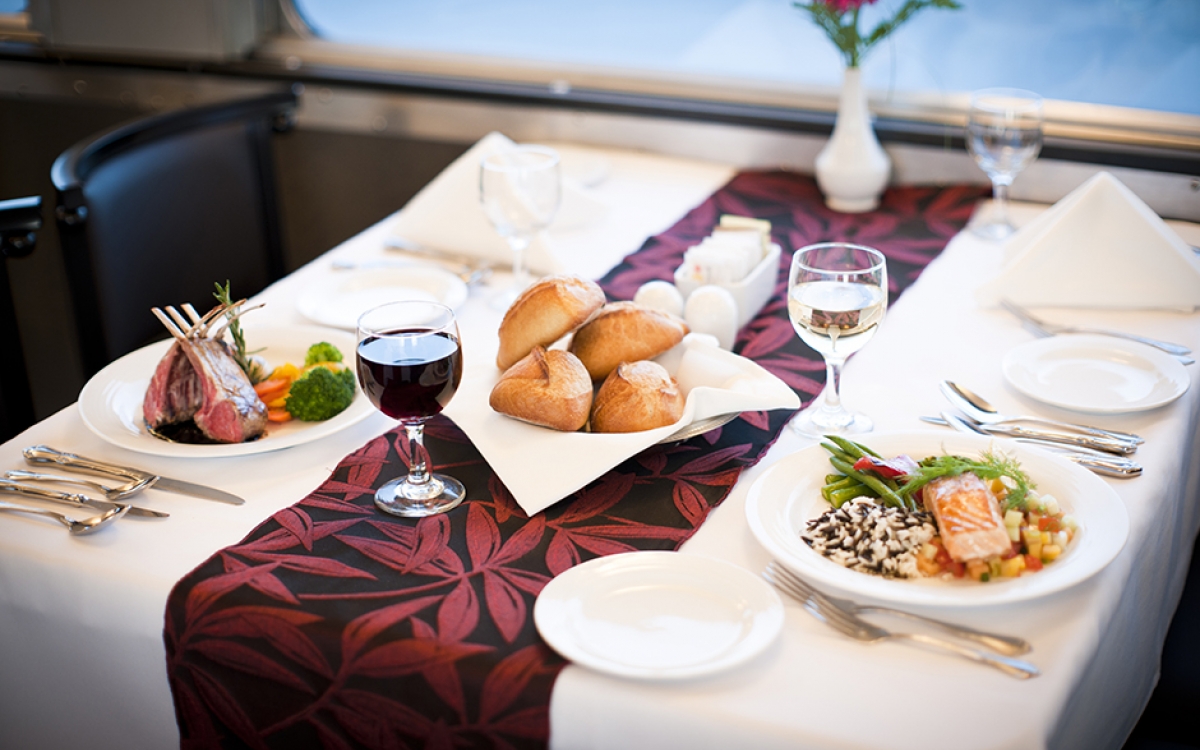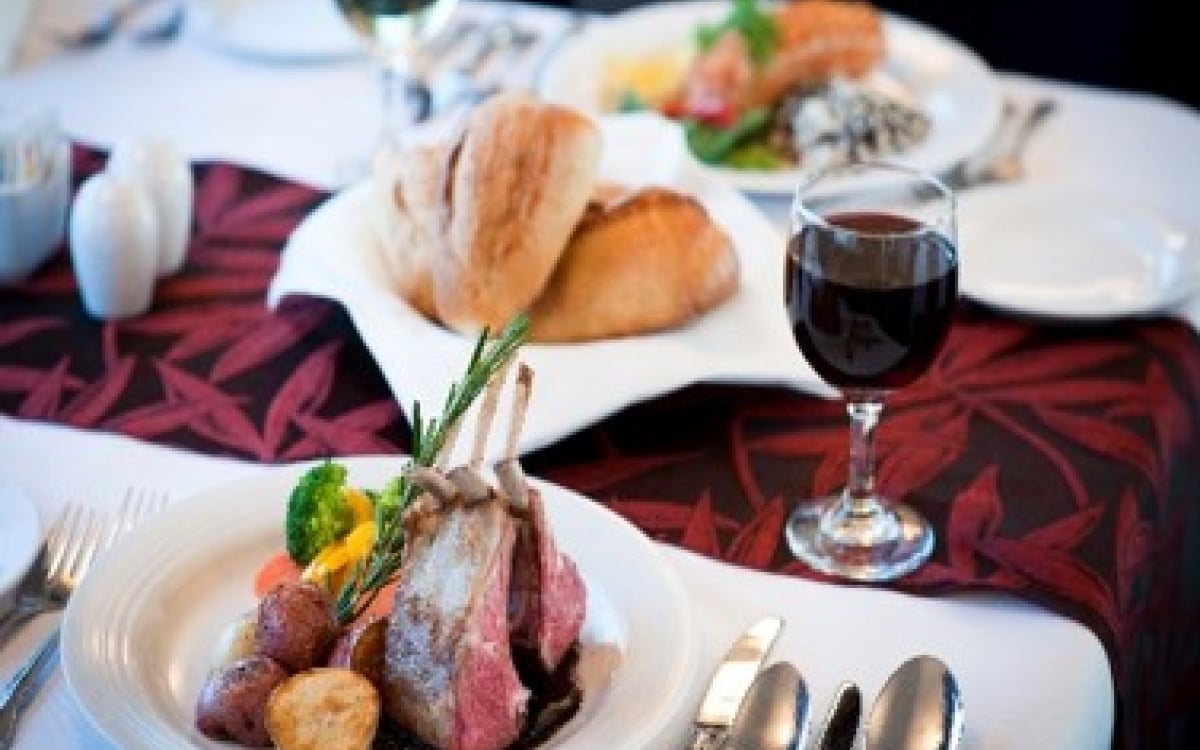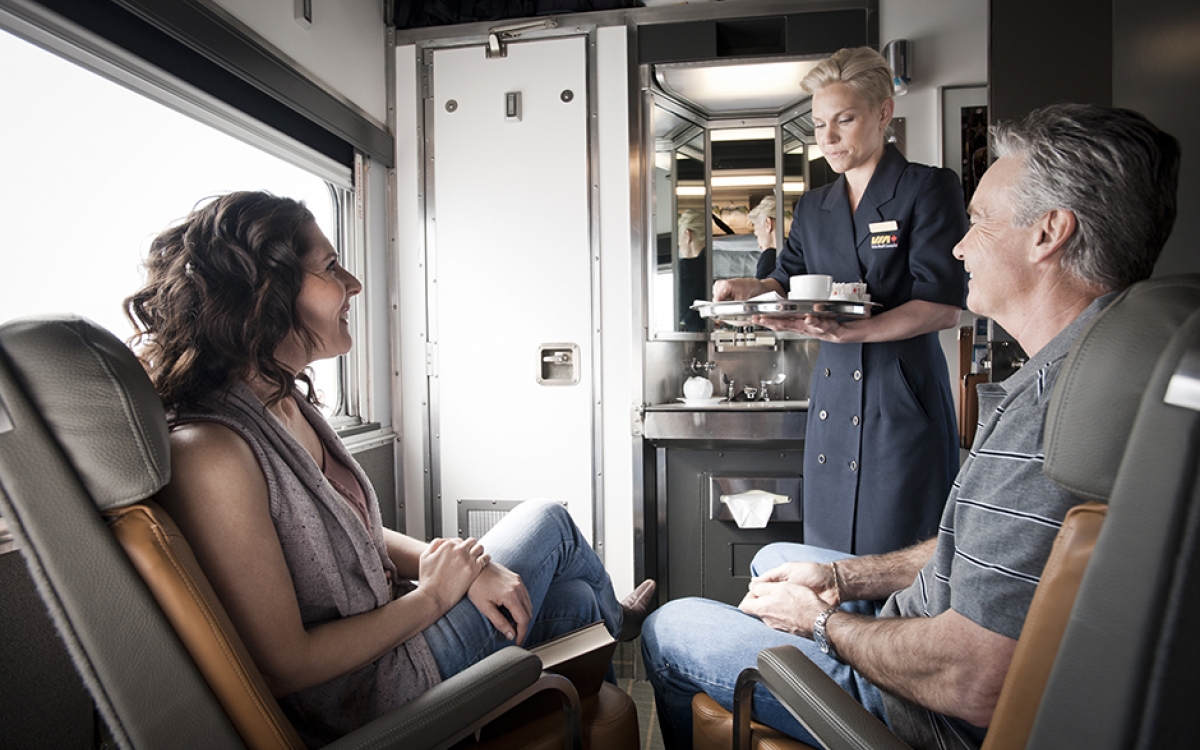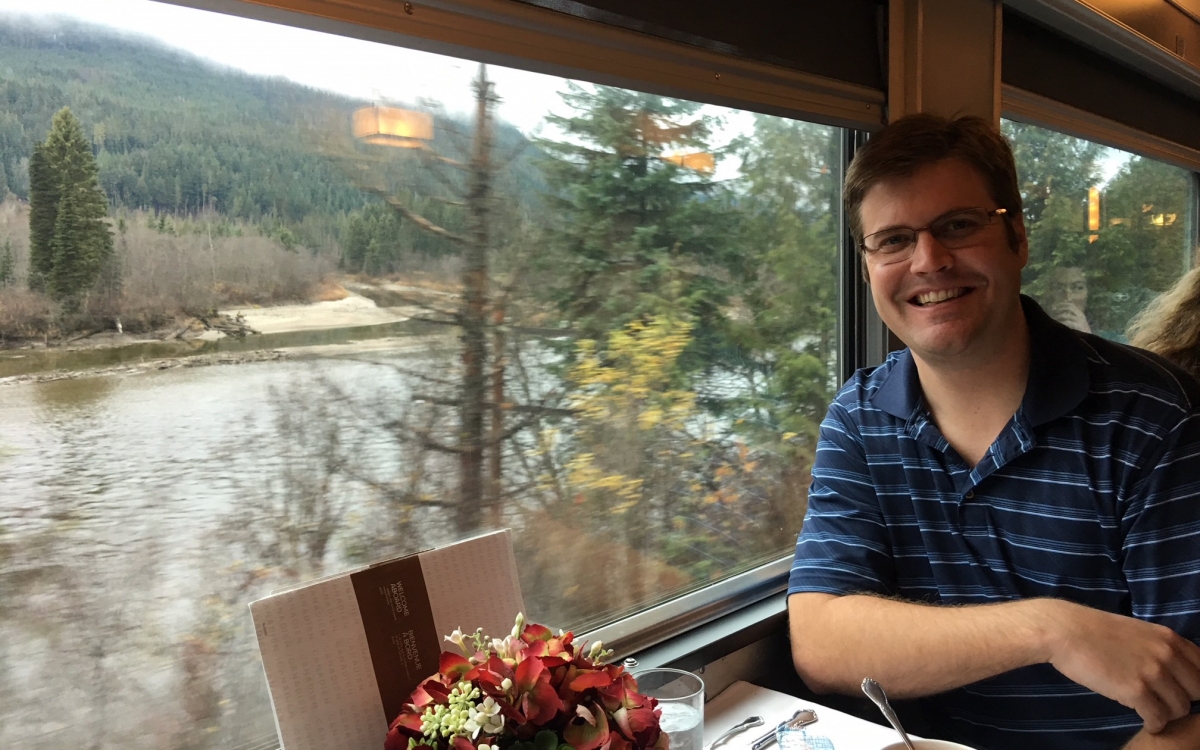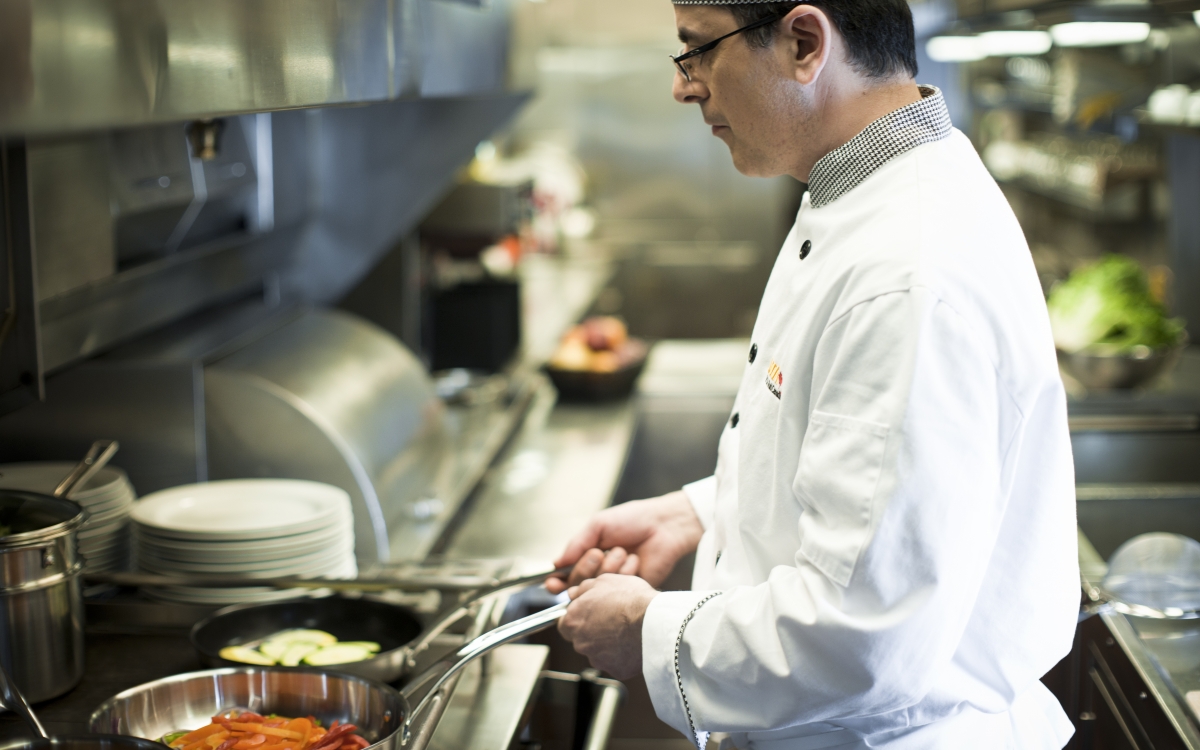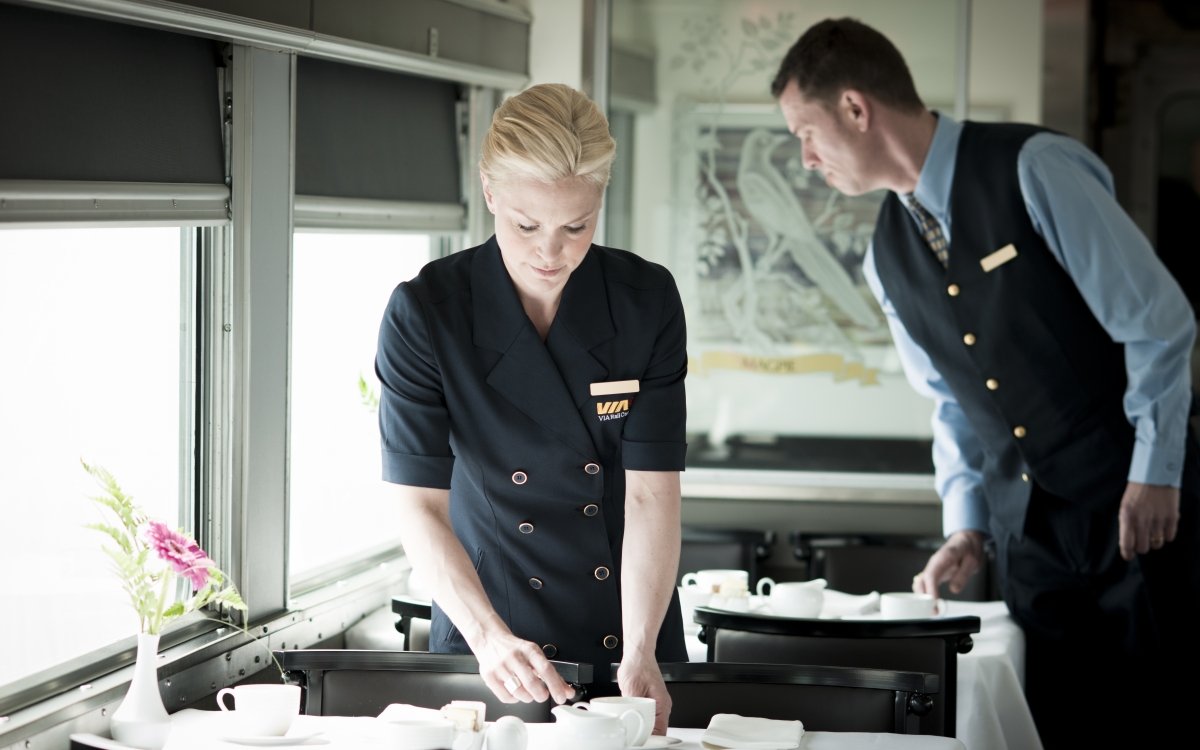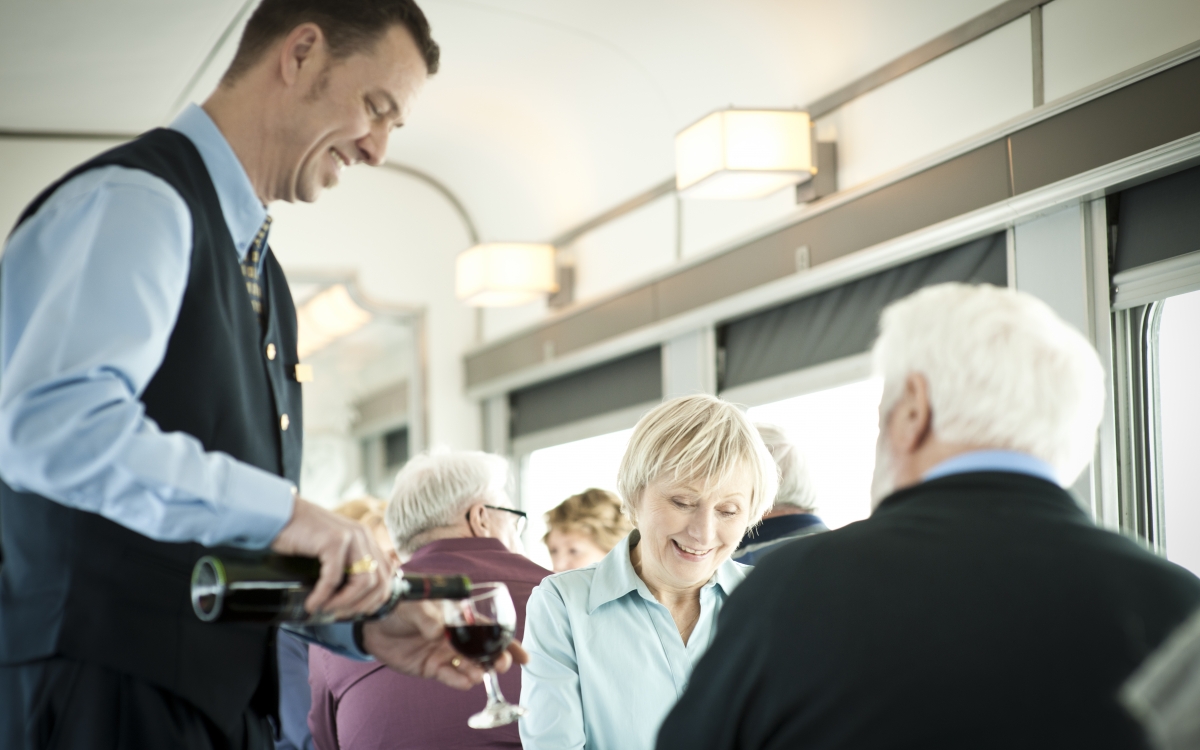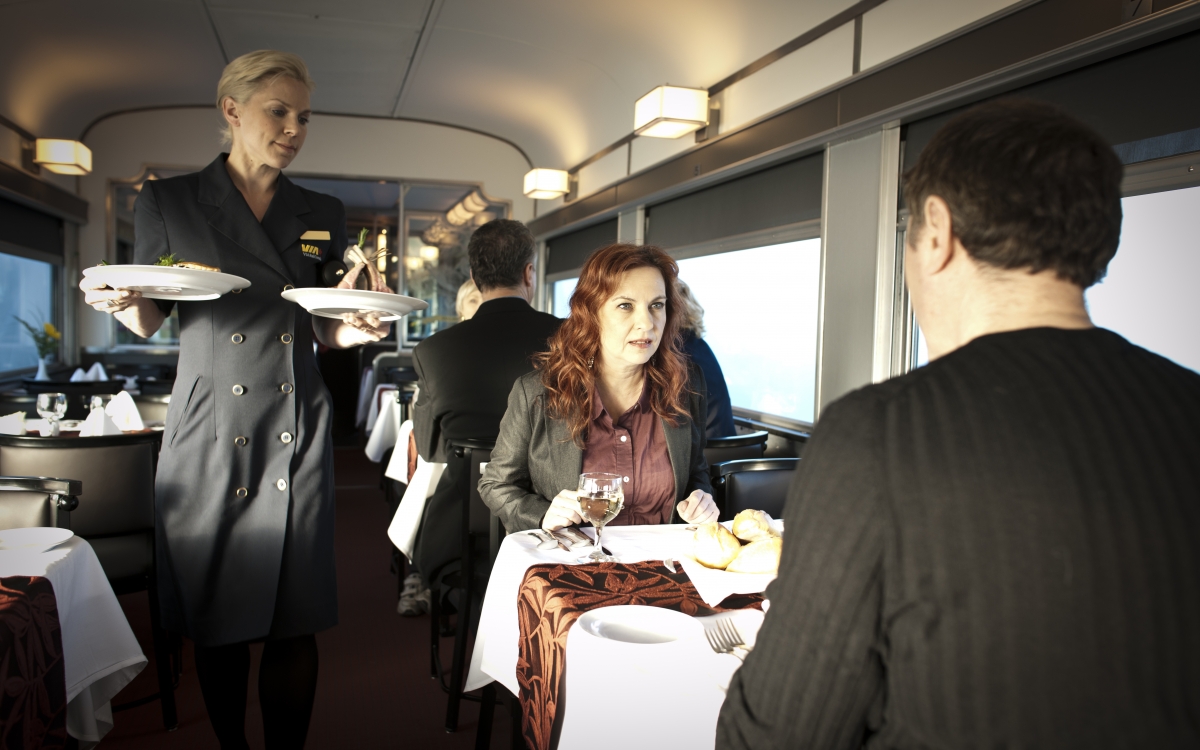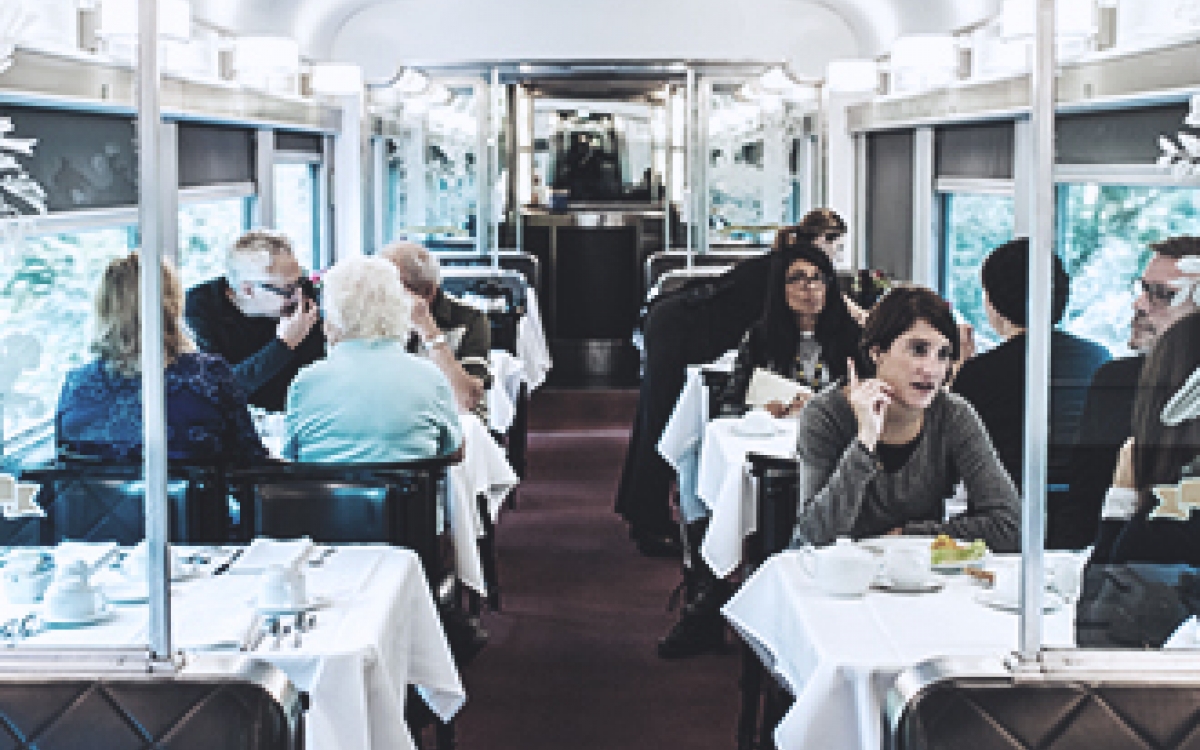 Panoramic Dome Car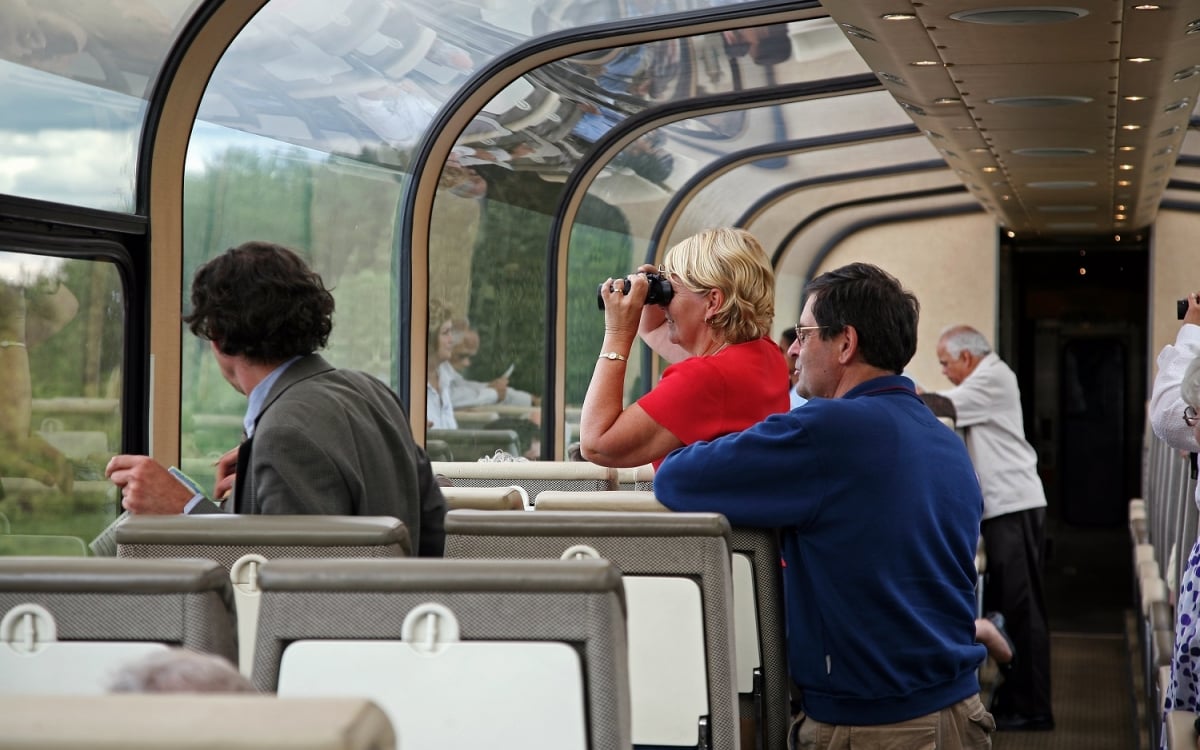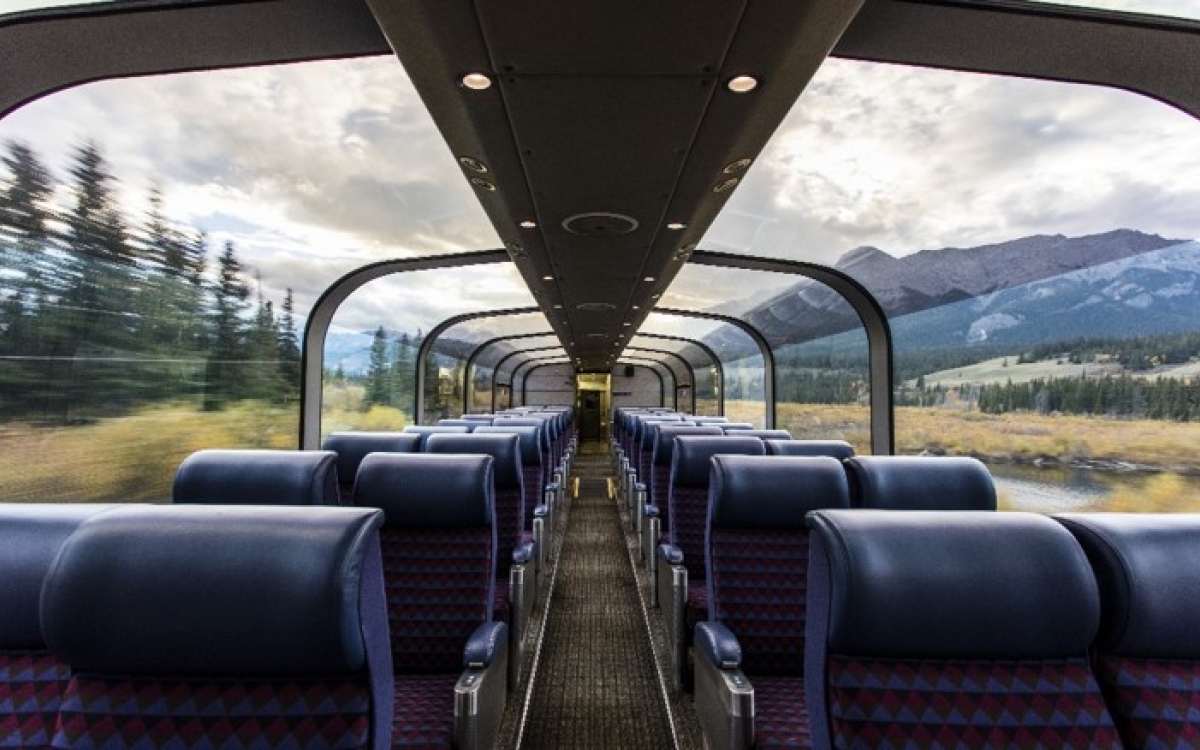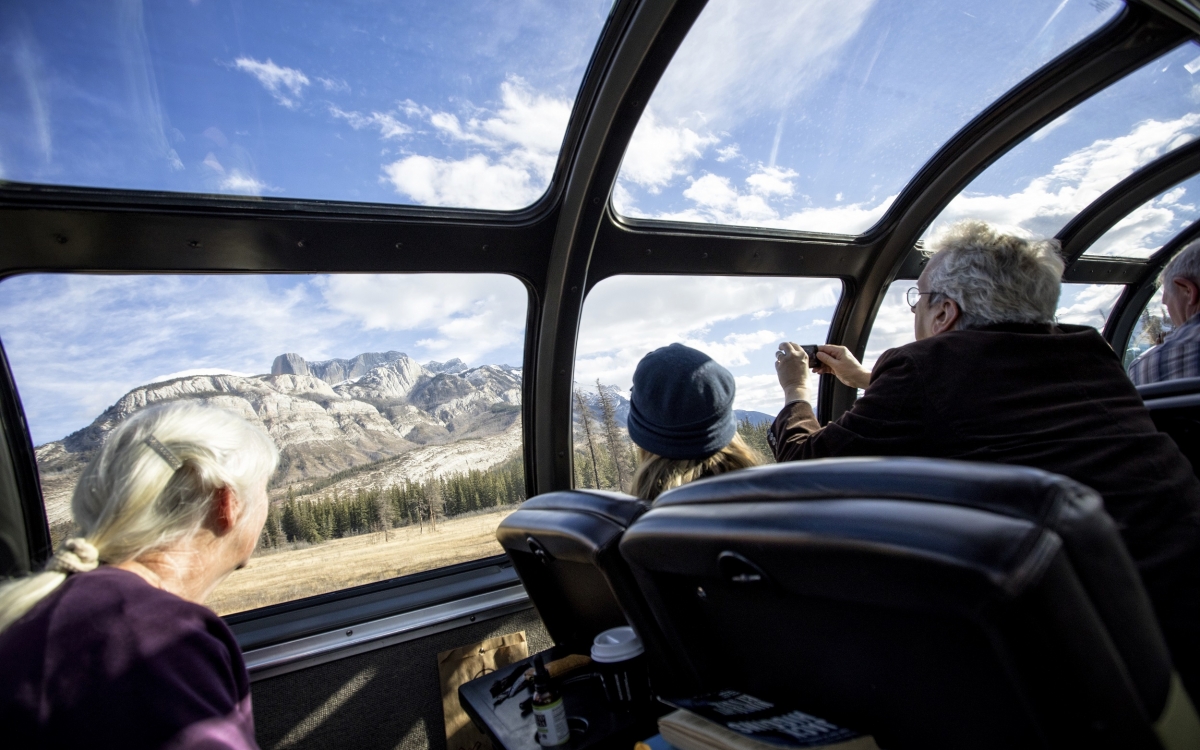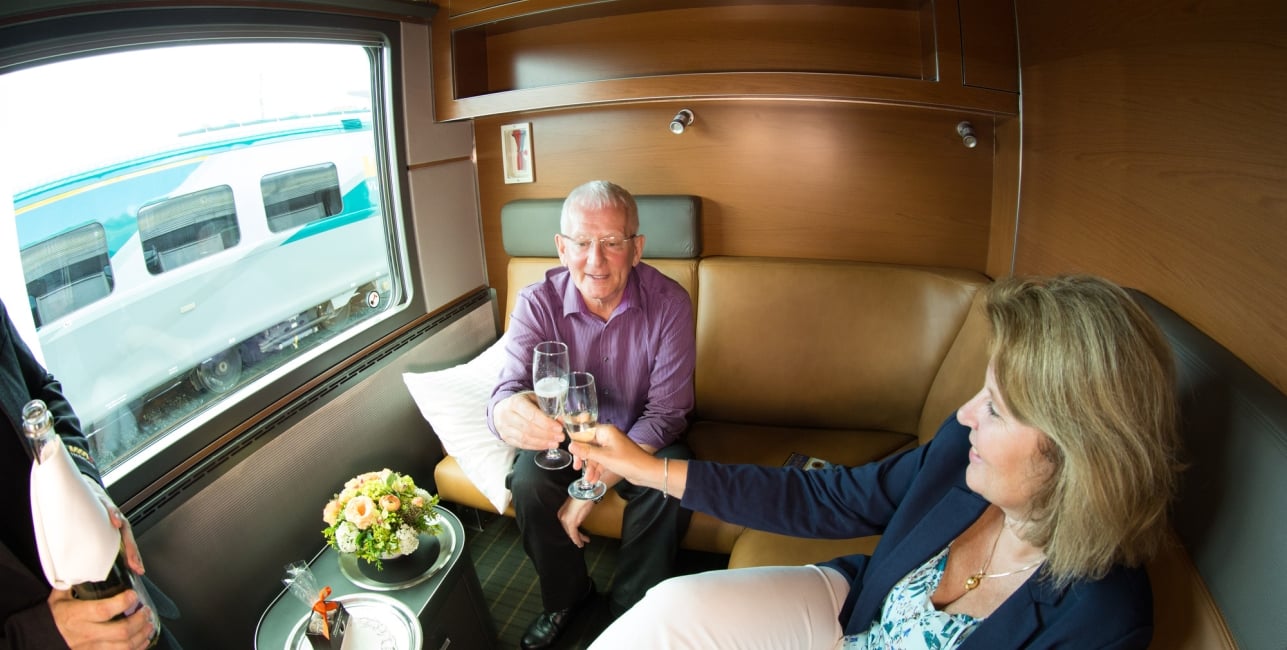 Space is limited. Call Railbookers today for availability and to reserve your place onboard Via Rail and book with maximum flexibility from today to 2 years from now.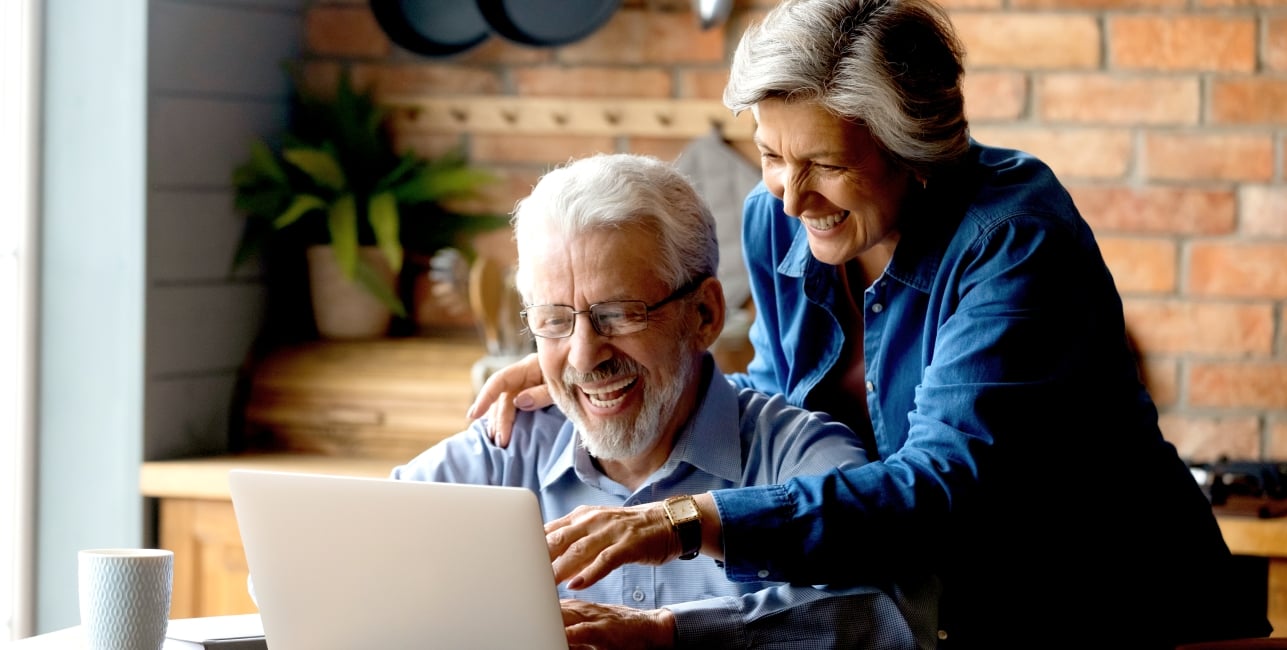 Watch On Demand Presentations
Are you interested in learning all about train travel and the exciting destinations and experiences we offer?
Watching our free, on-demand webinars is the best way to become a Rail Insider. You'll learn about our new trips, see what it's really like onboard the train and which routes are the most scenic, and have the opportunity to get all of your questions answered.