Rocky Mountaineer
A journey aboard the famed navy blue and gold carriages of the Rocky Mountaineer has topped many a bucket list over the years. Synonymous with true luxury, breathtaking adventures, delicious food, inspiring landscapes, and unparalleled service – Canada's Rocky Mountains await, and this is a truly spectacular way to experience them!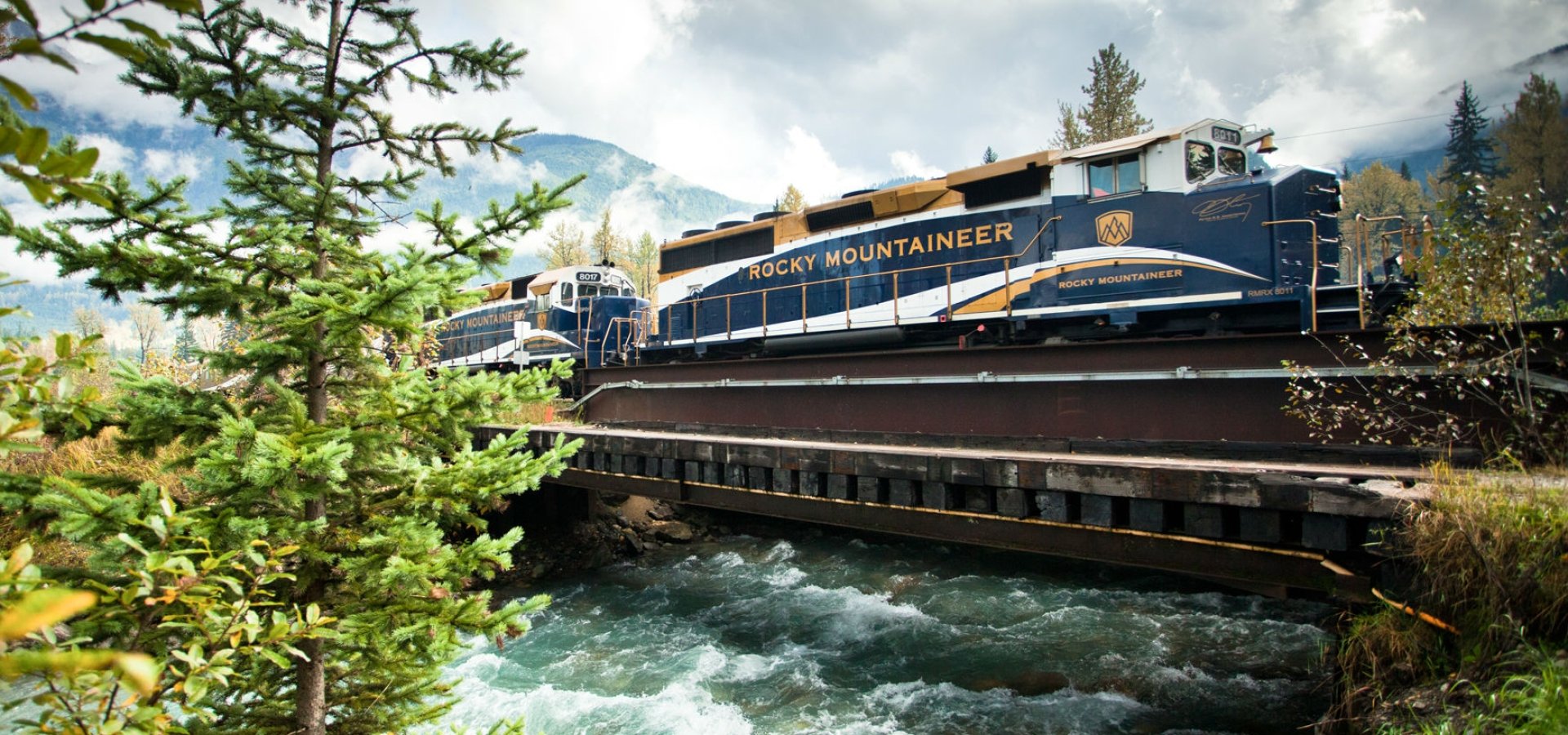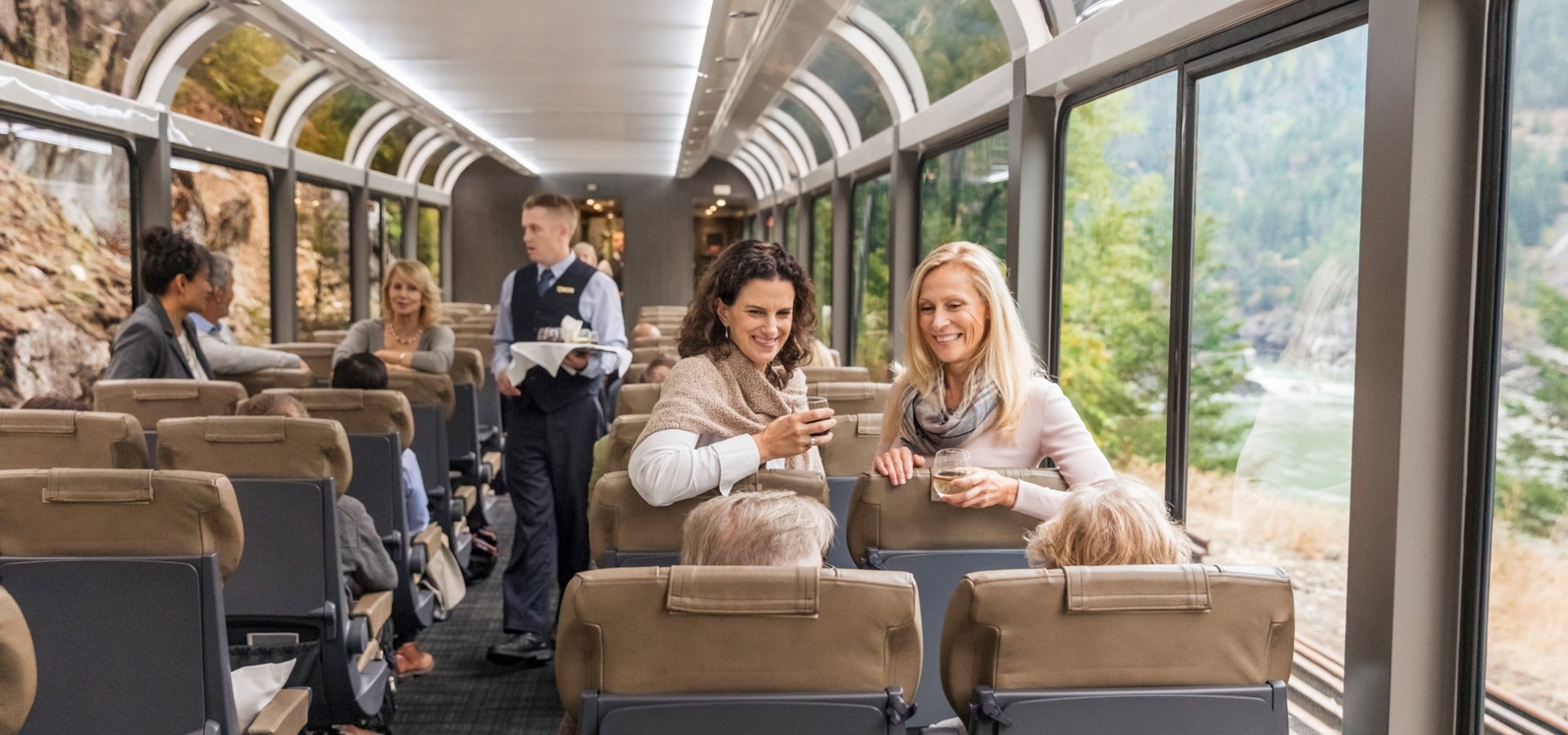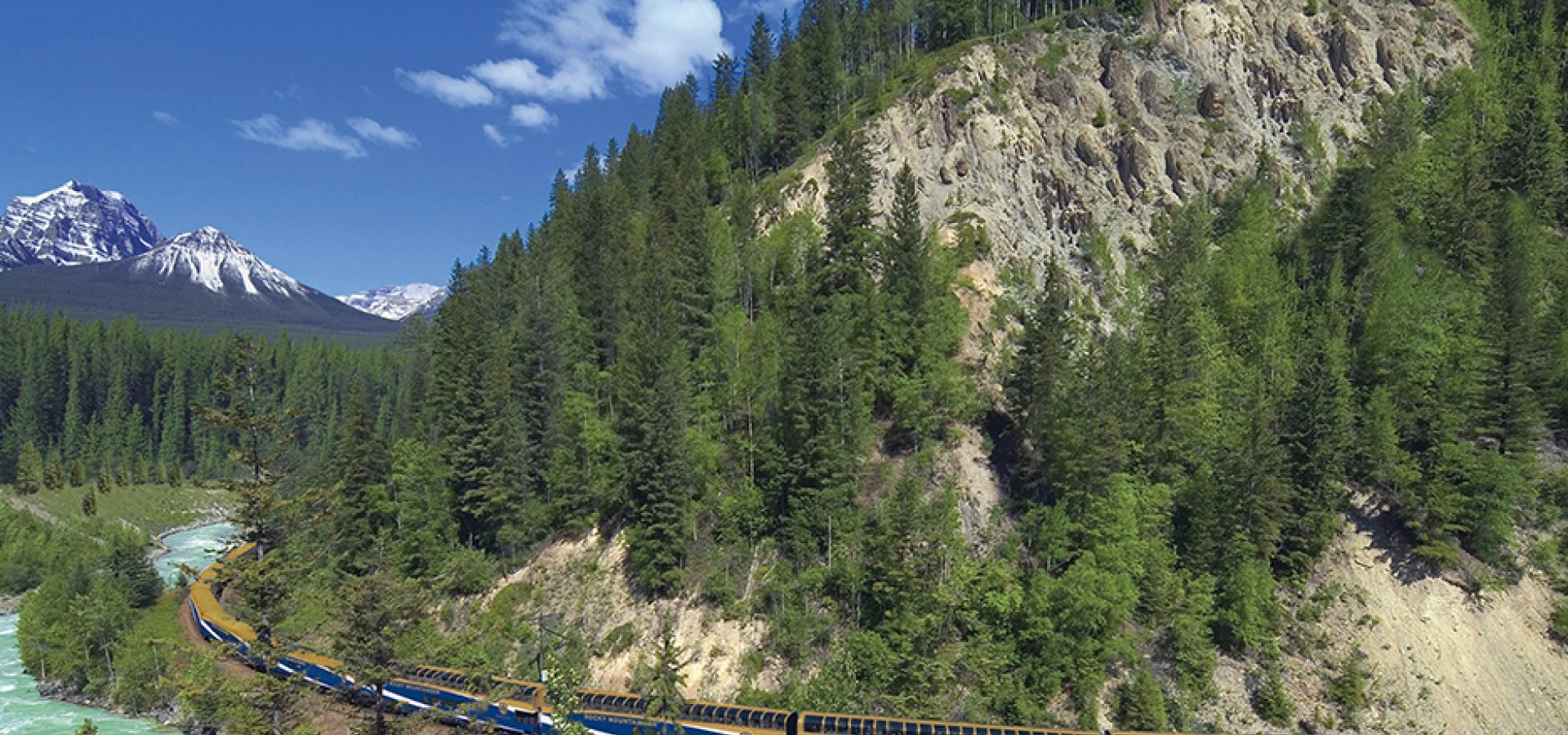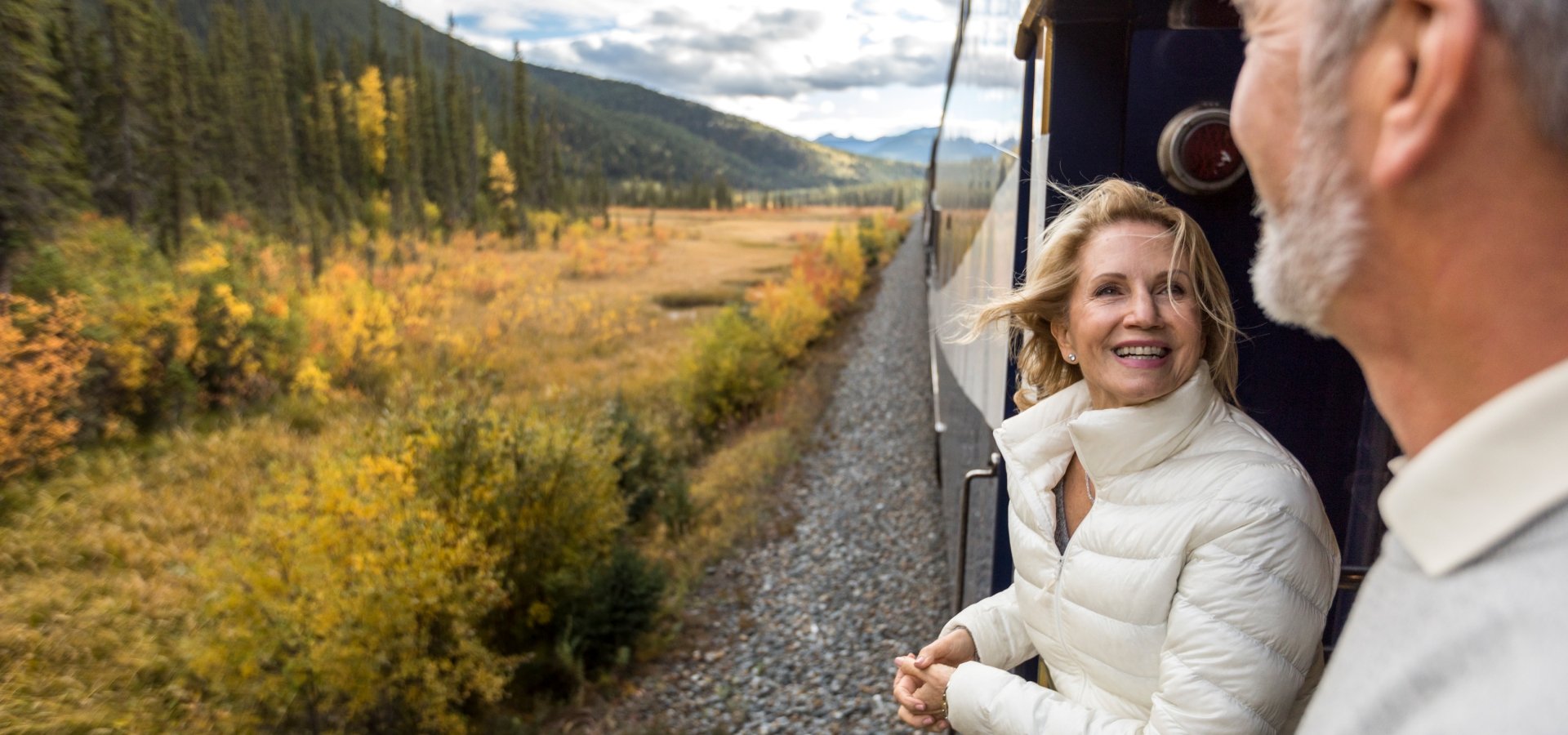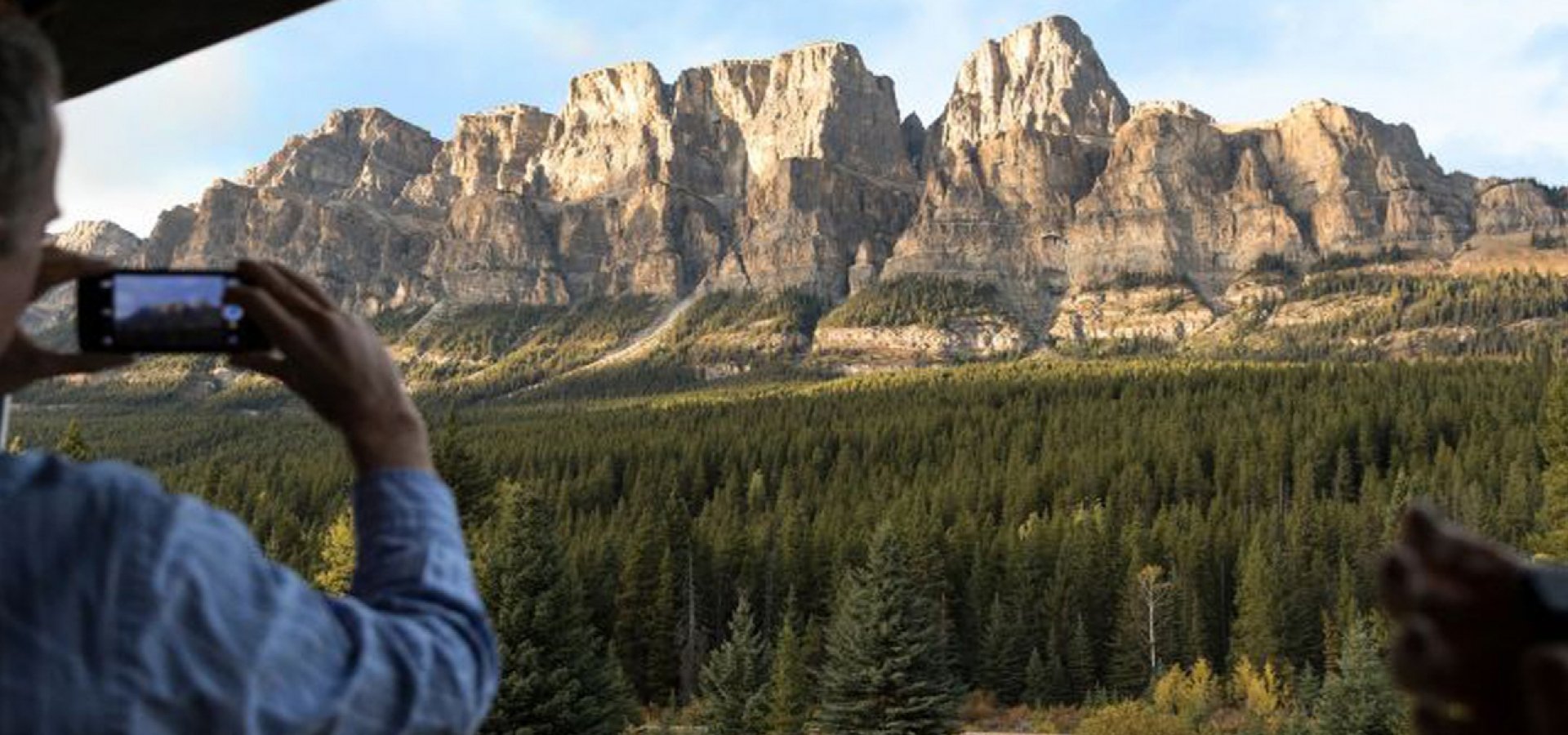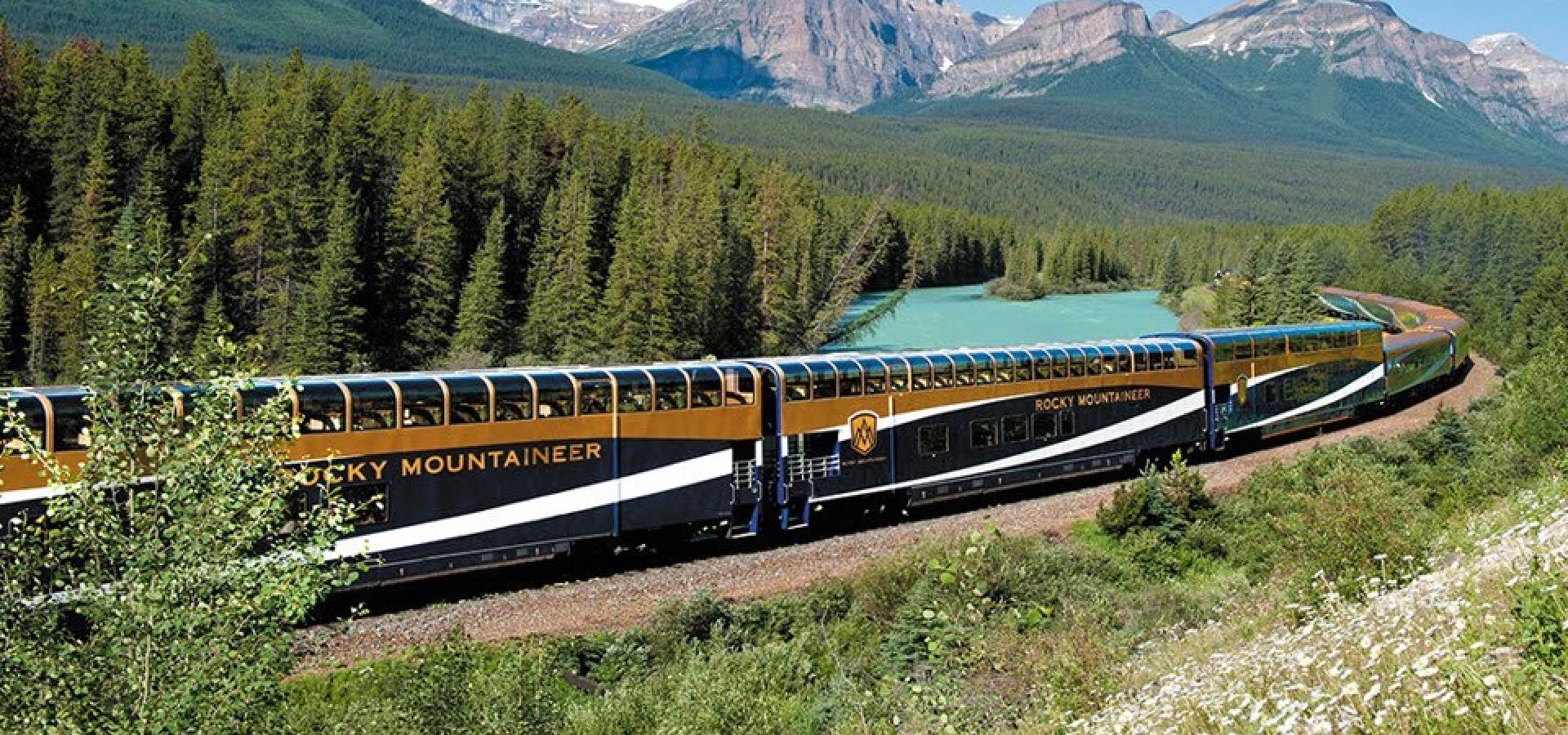 Classes of Accommodation
GoldLeaf Service
With a dining room and an outdoor viewing platform on the lower level, plus spacious, reclining seats and full-dome windows on the upper level, the bi-level, GoldLeaf Service coaches stand taller than the single-level SilverLeaf Service coaches. The upper level is where you can relax, stretch out in comfortable, reclining seats, and enjoy complimentary beverages and snacks. On the lower level, you'll find the GoldLeaf Service dining room and the adjacent galley in which the culinary team prepares multi-course, gourmet meals that will keep you well-fed throughout your journey.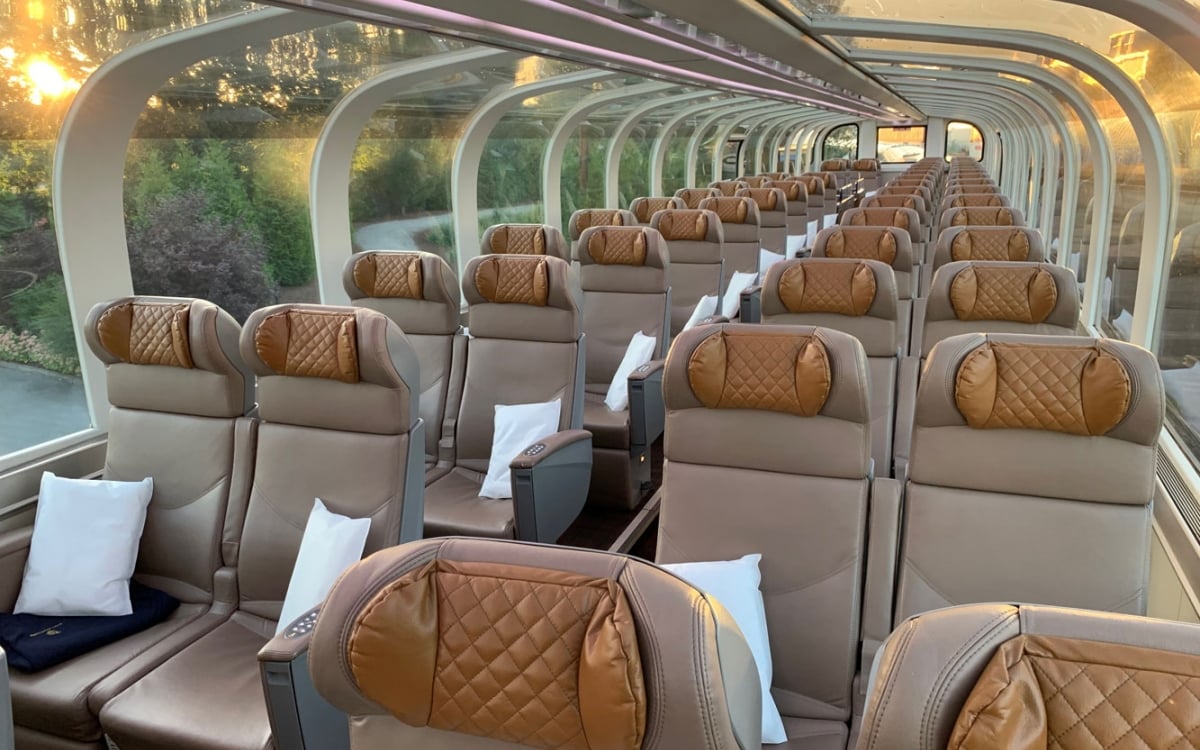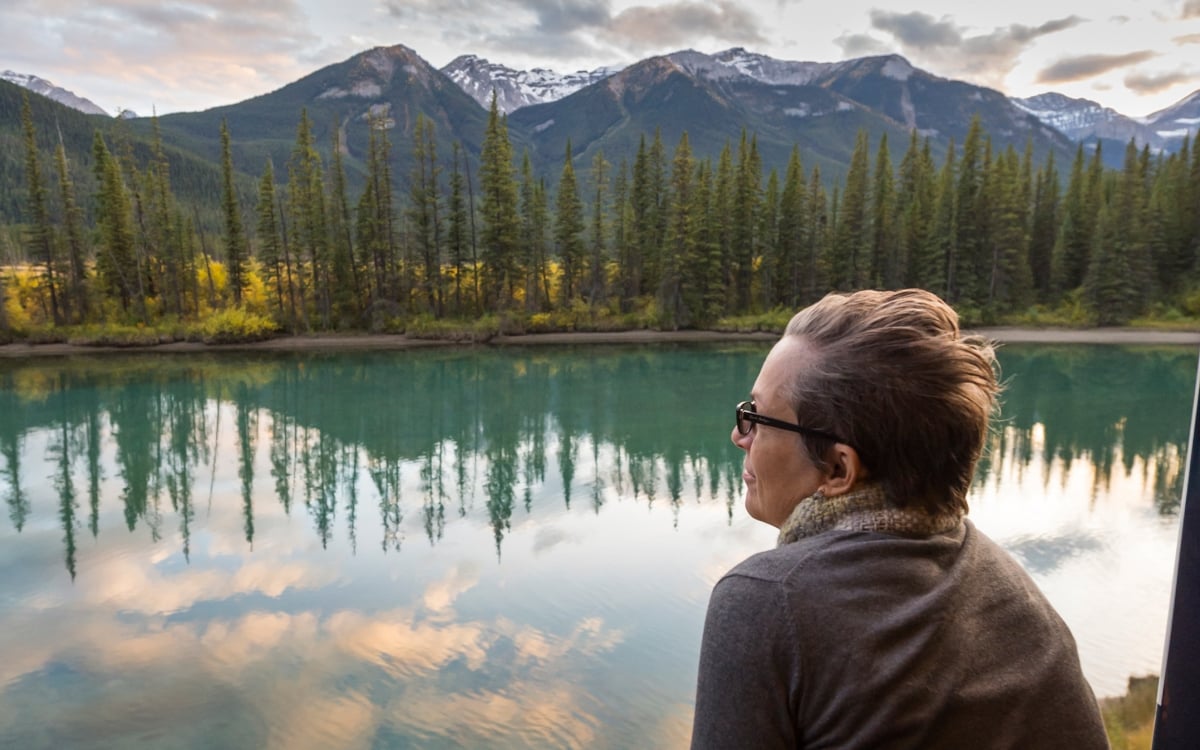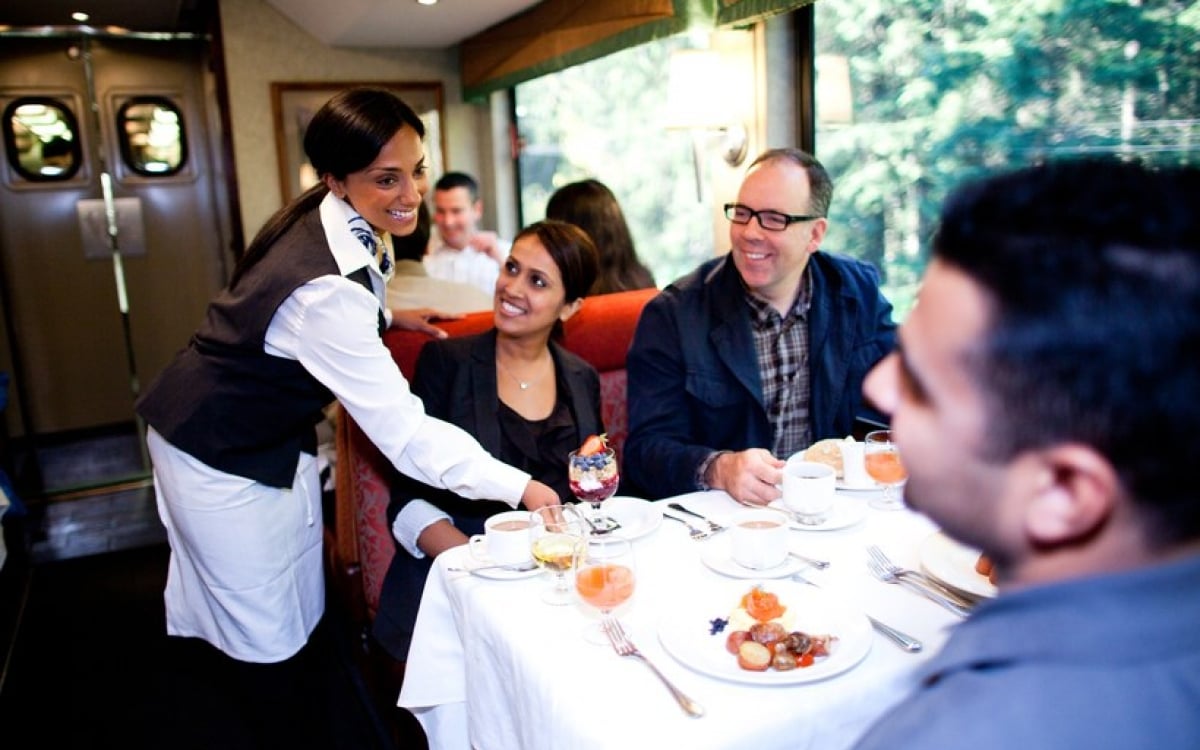 SilverLeaf Service
In SilverLeaf Service, your freshly prepared meals, beverages and snacks are served at your seat, and everything is located on one level. Two dedicated onboard hosts will look after your every need here in this incredibly roomy coach. If the views beckon you outside, or if you just want a breath of fresh air, SilverLeaf Service coaches do have a small, more-enclosed outdoor area that can be shared comfortably by one or two people at a time.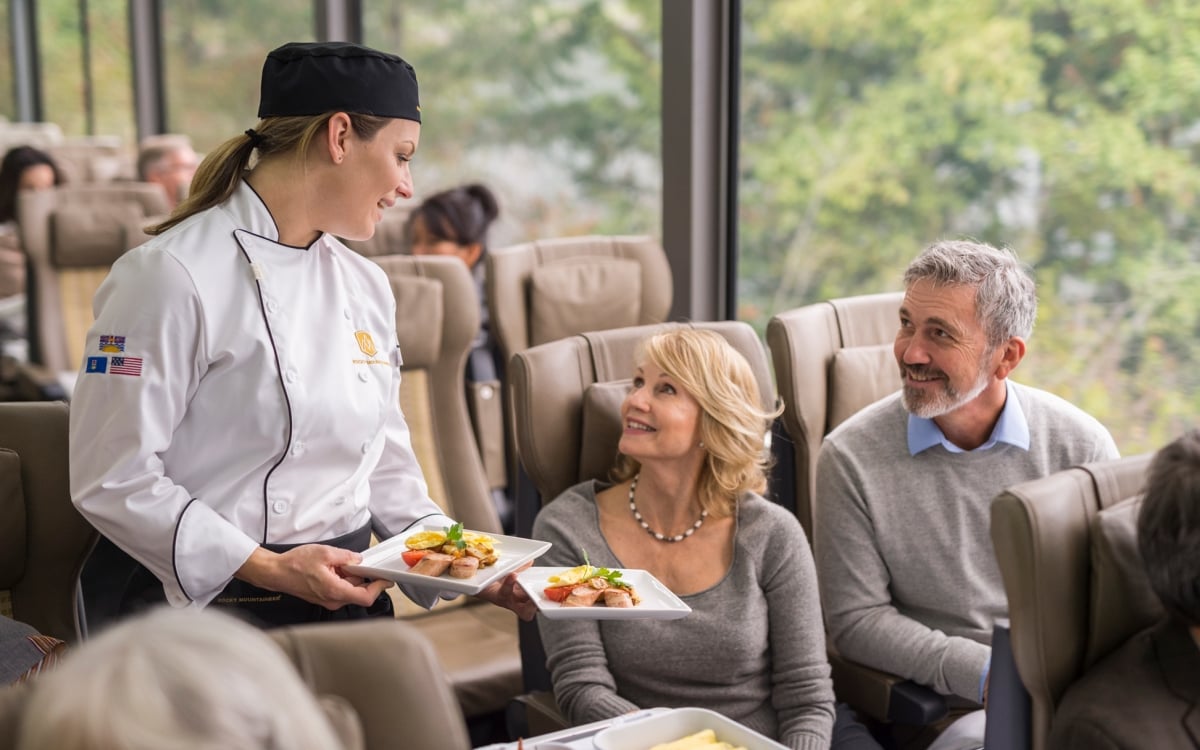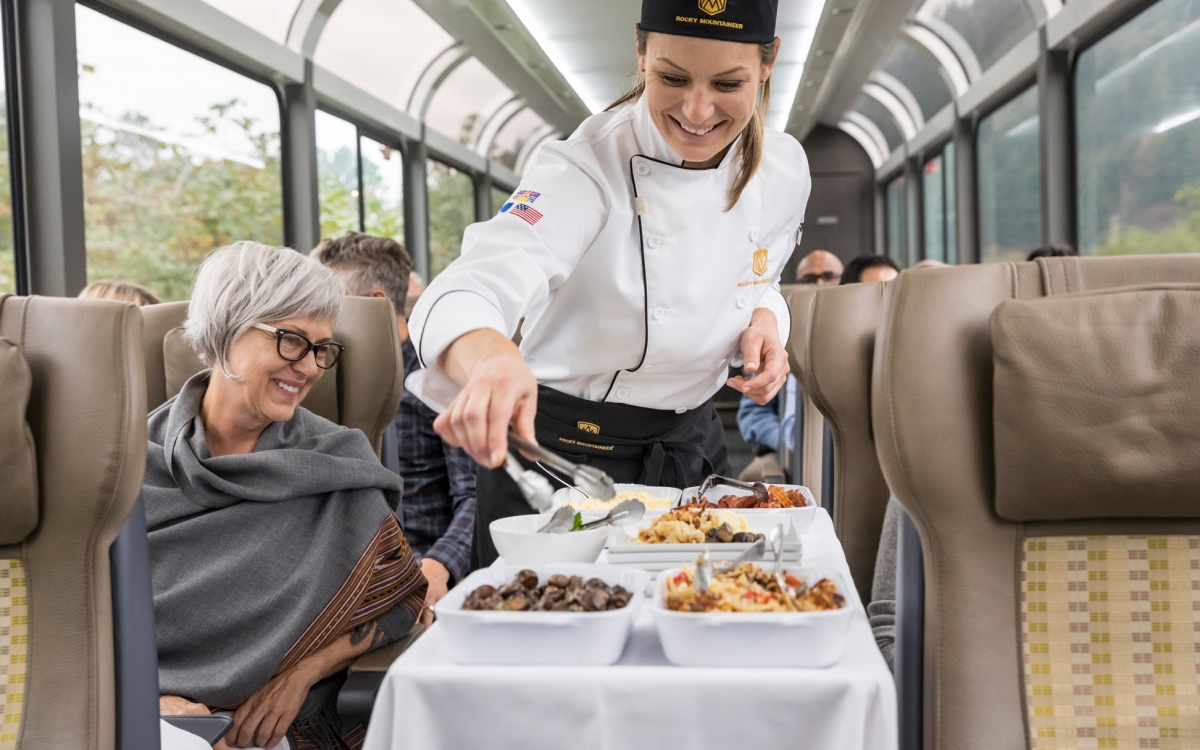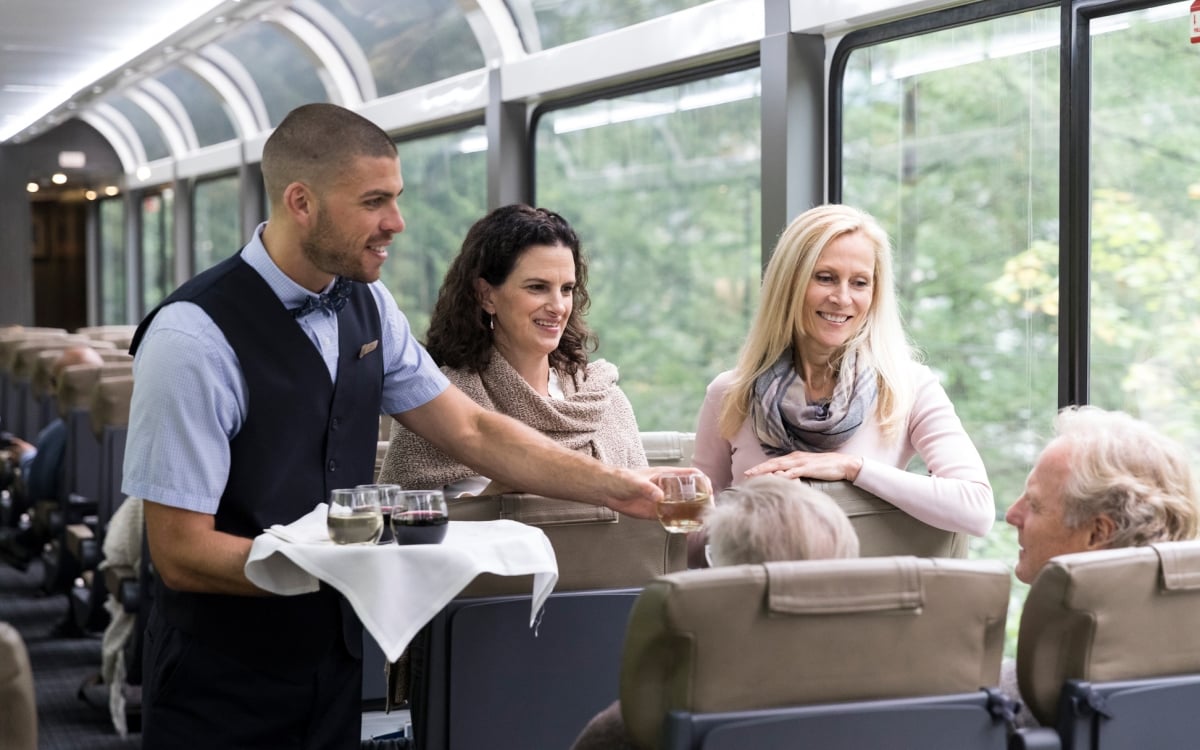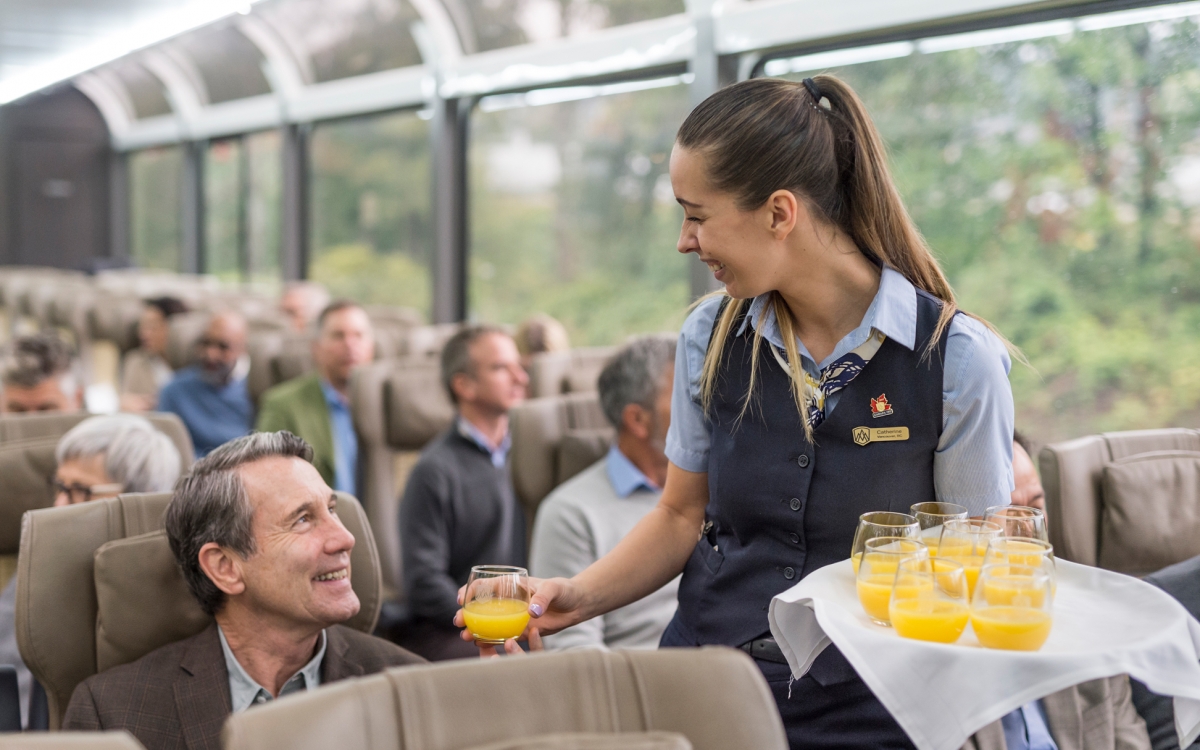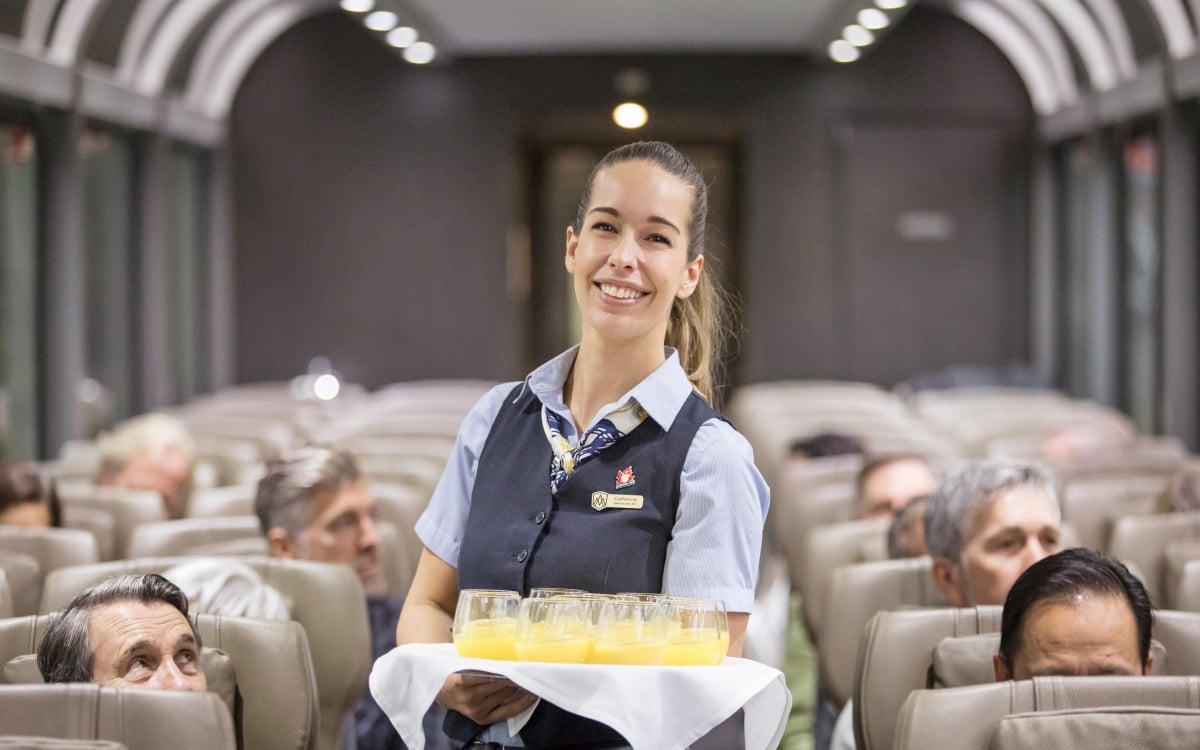 Dining Onboard Rocky Mountaineer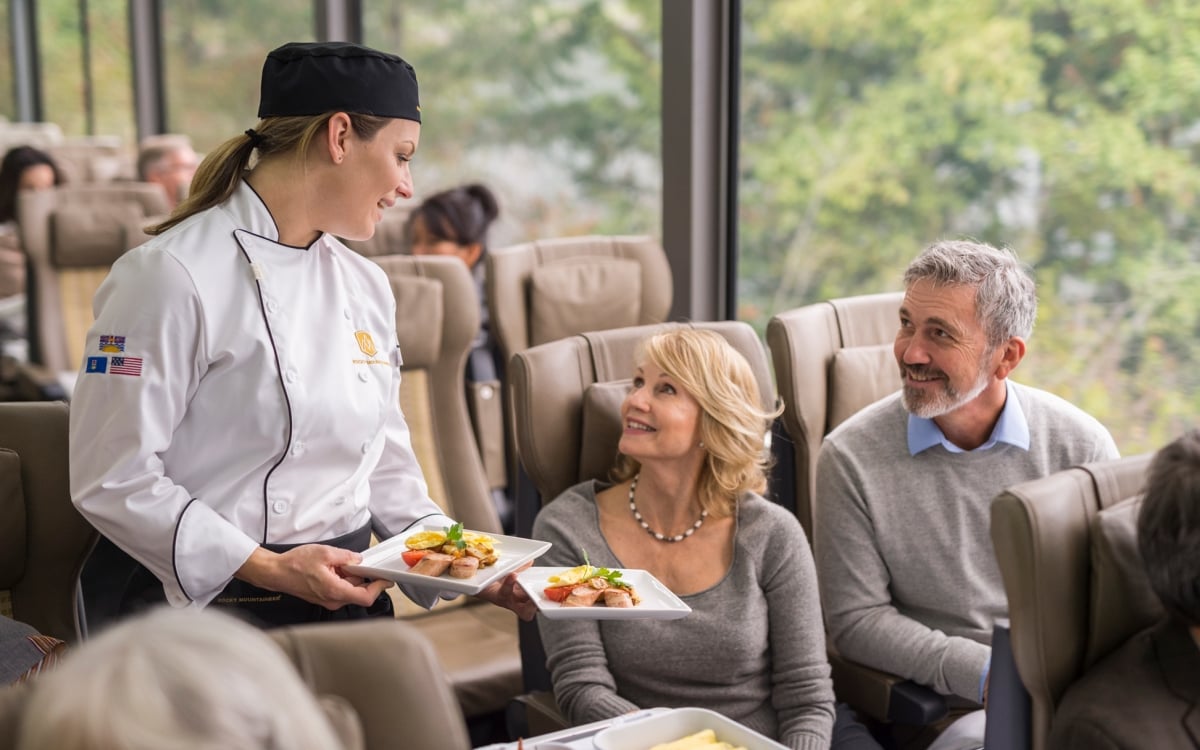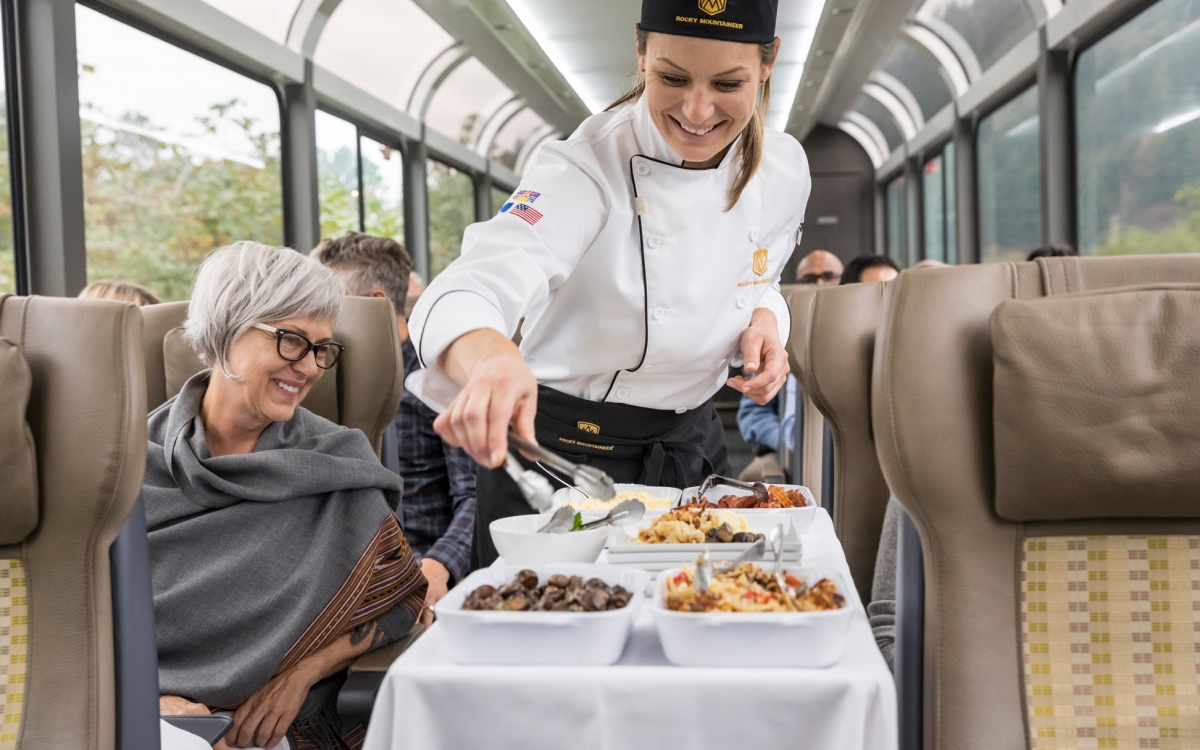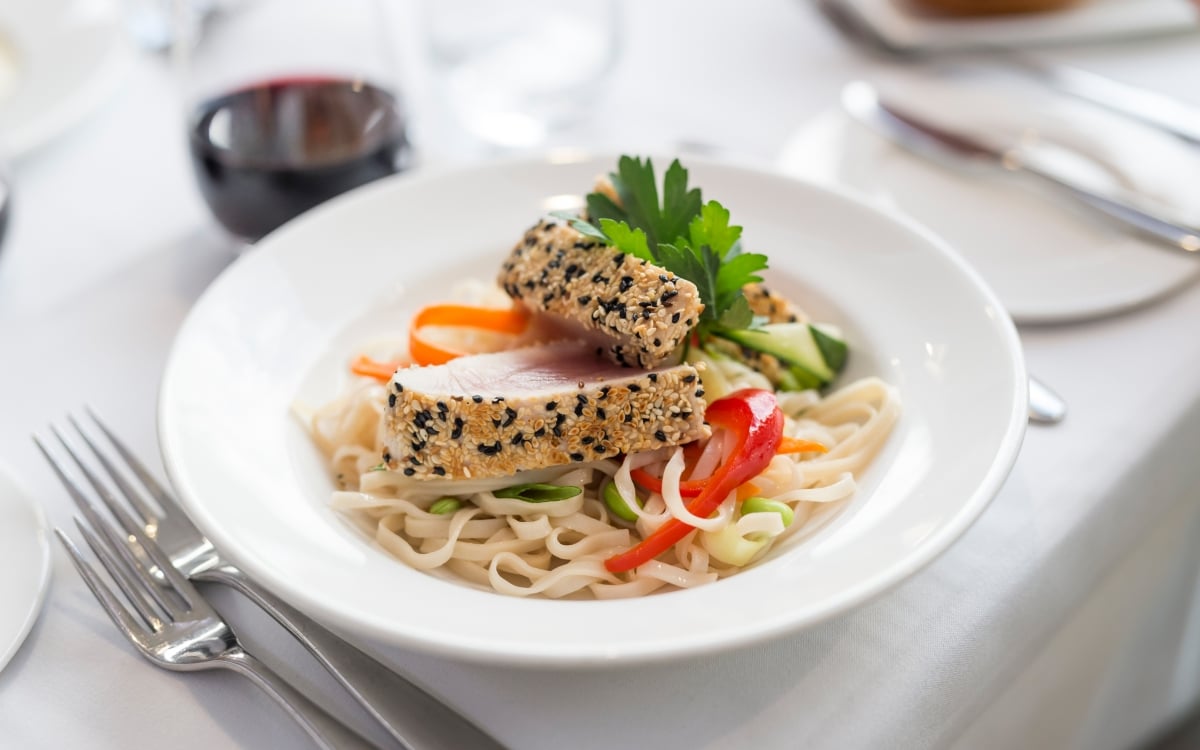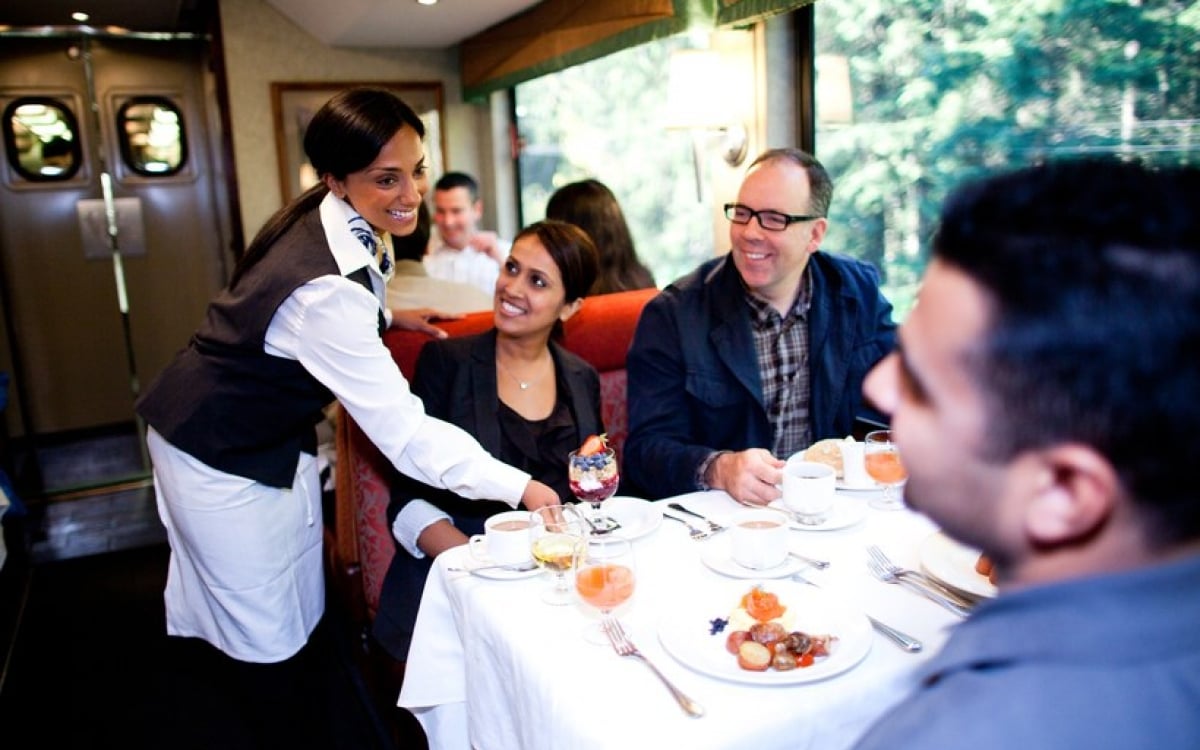 Explore Rocky Mountaineer Trips