El Transcantábrico Gran Lujo
Imagine a luxury hotel on rails that takes you to the nostalgia and charm of 20th-century trains, but with the technology and comfort of the 21st century. The Transcantábrico Gran Lujo of Spain means comfort, glamour, gastronomy, culture, rest, and fun.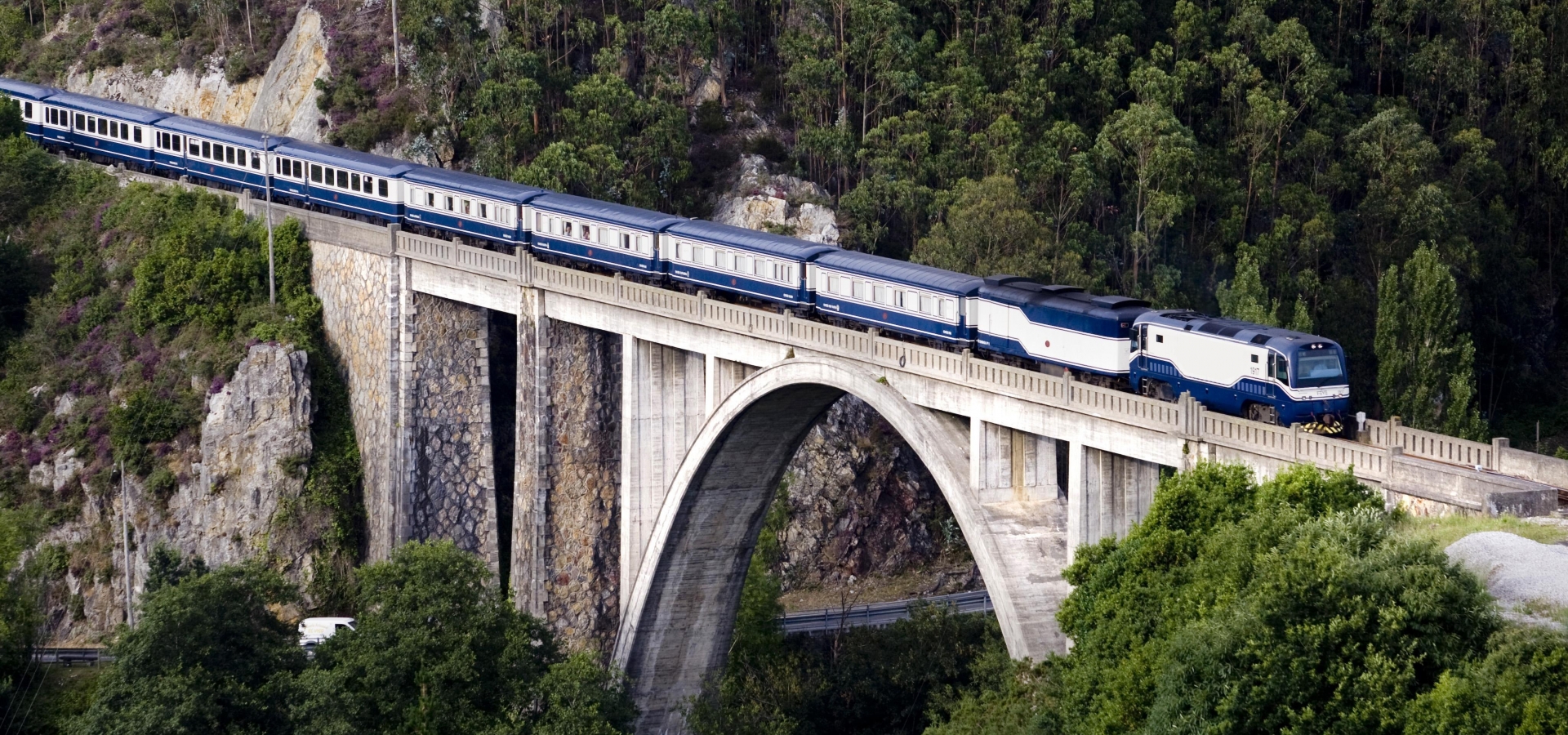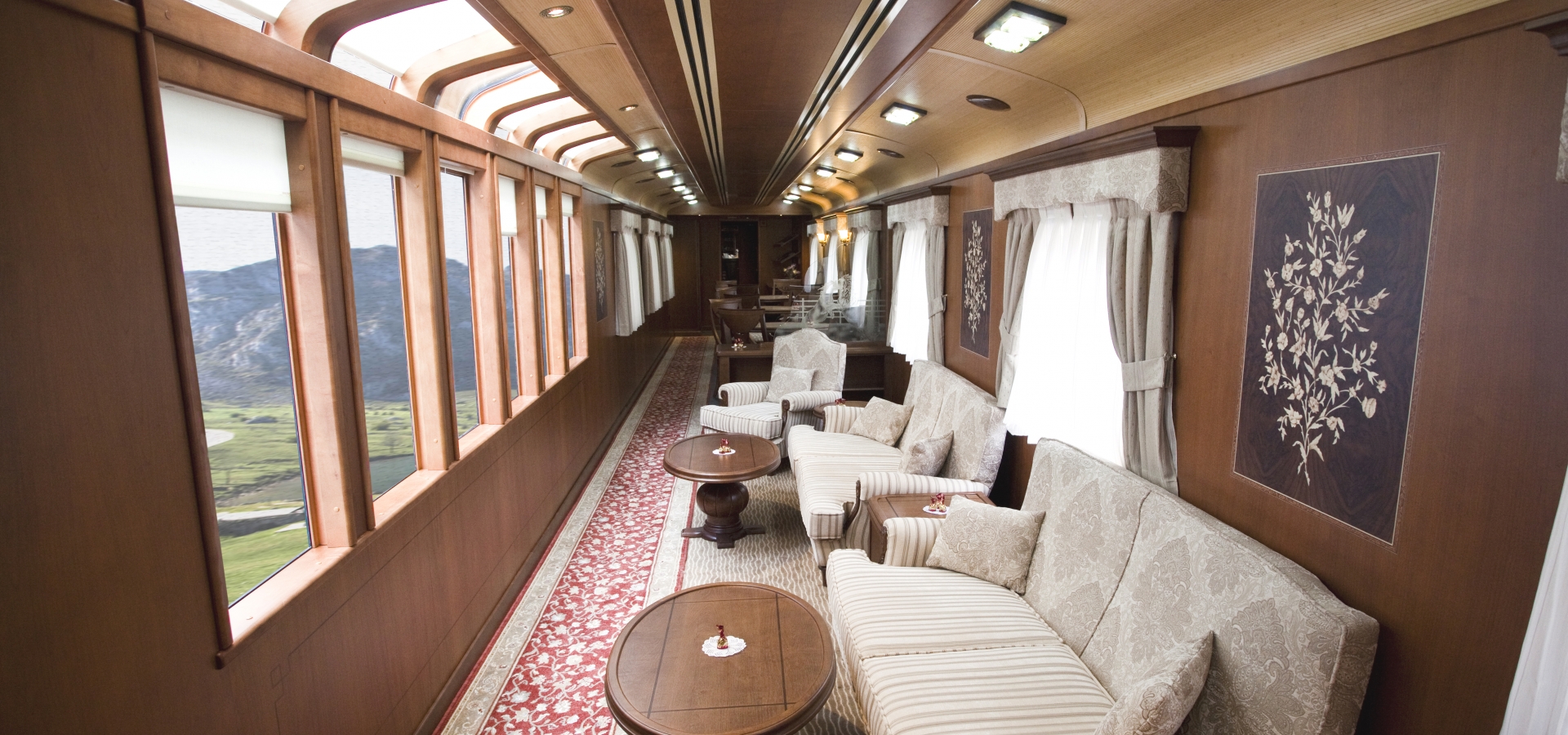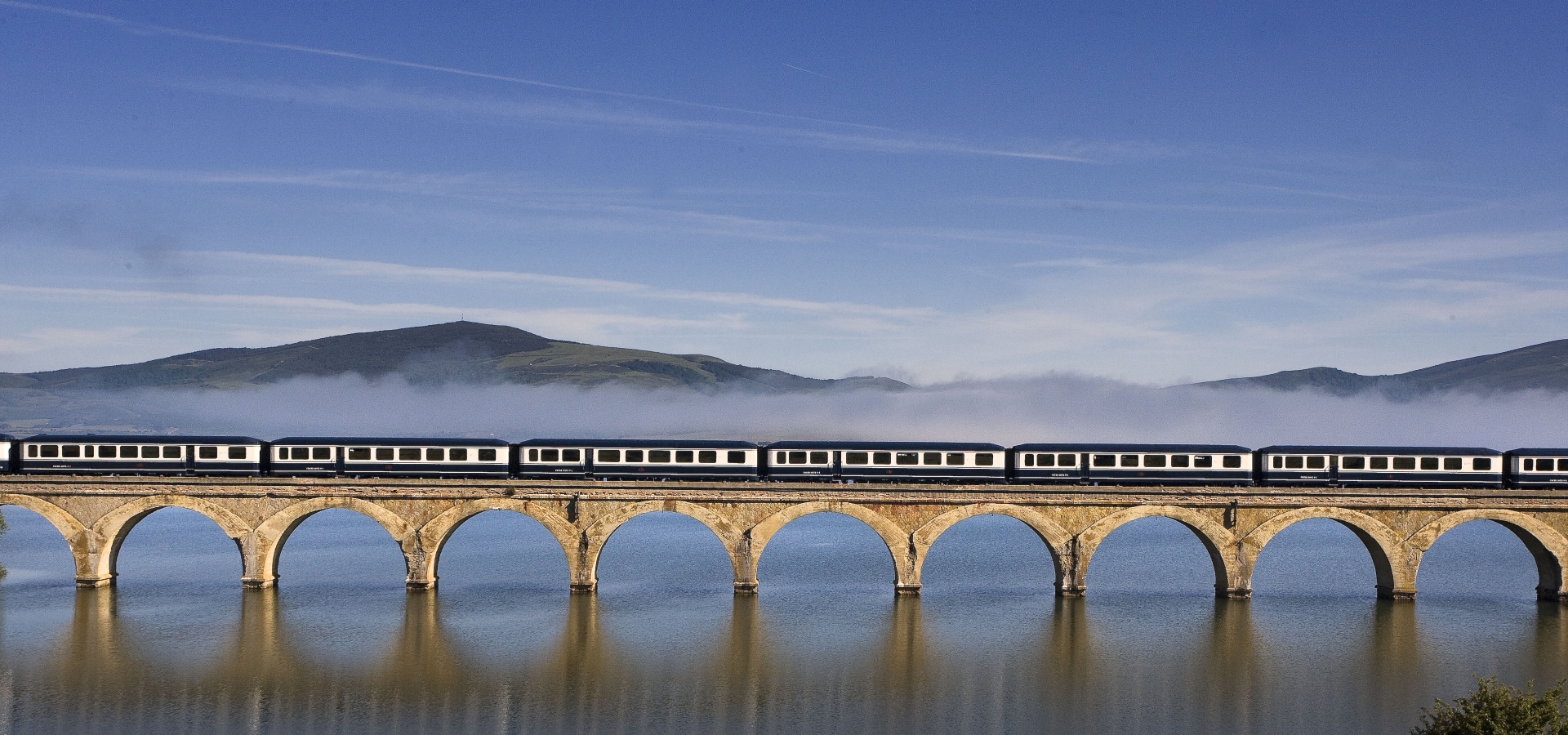 Onboard Accommodation
Deluxe Suites
Spacious suites decorated in wood, with a living room and bedroom, equipped with their own hot shower, and adorned with exclusive details. Its spaciousness allows you to enjoy a comfortable double bed, or two twin single beds, with a wardrobe, trunk, desk, safe, and minibar, as well as the most advanced comfort, with LED screens, radio, adjustable air-conditioning, multimedia computer with a free Internet connection and interior telephone.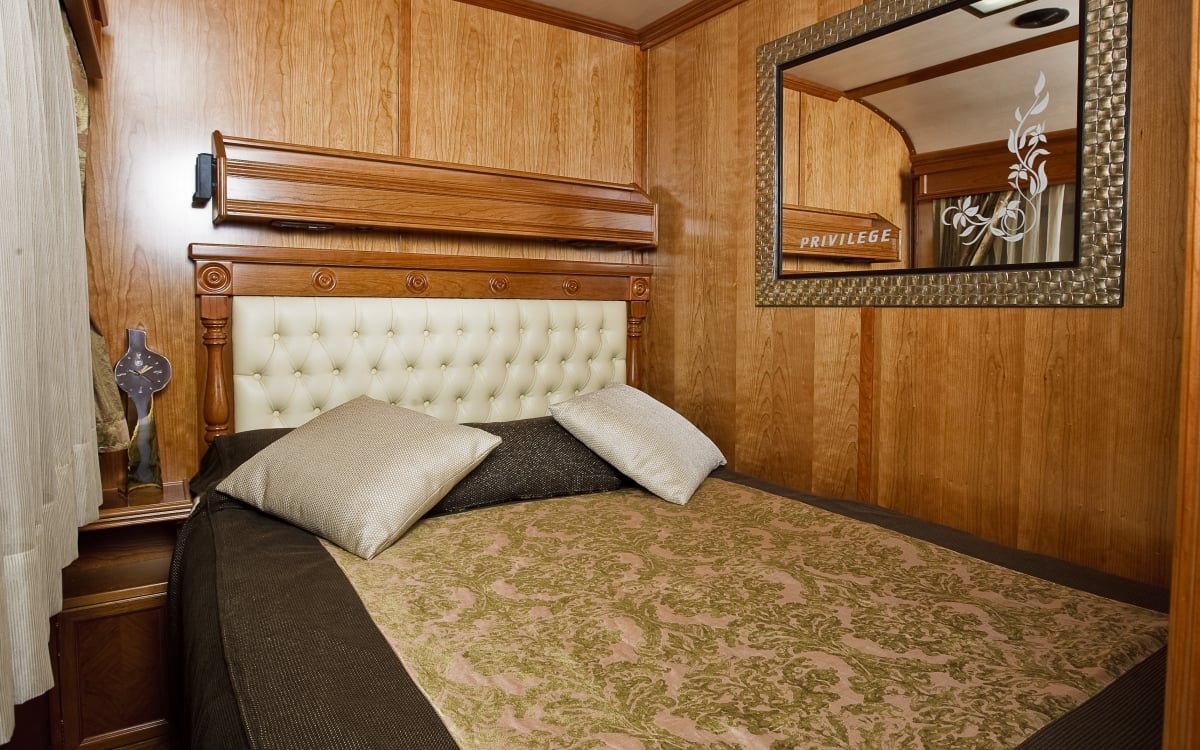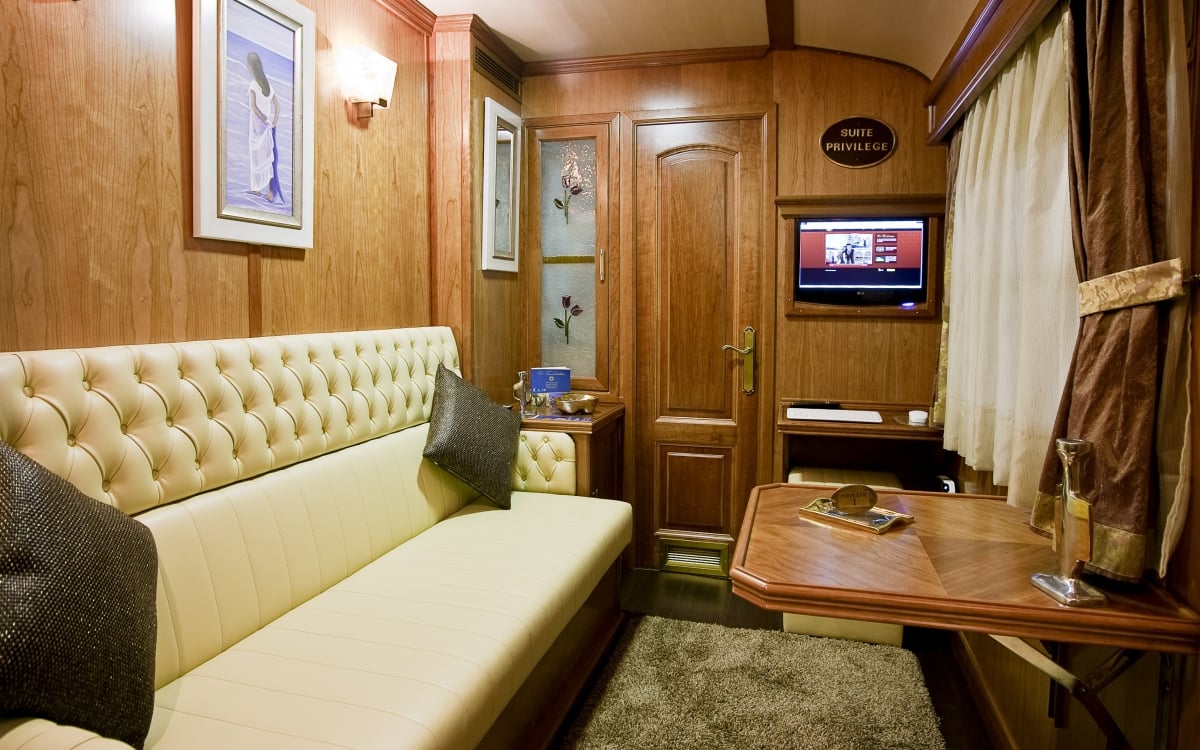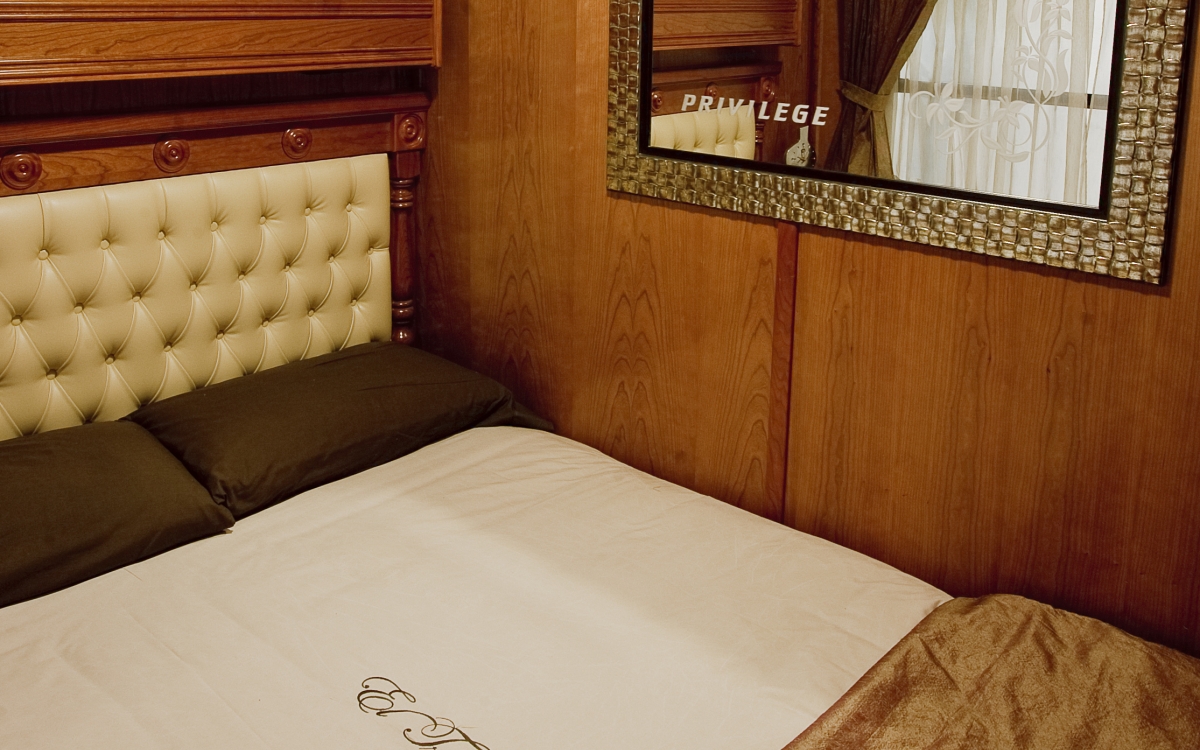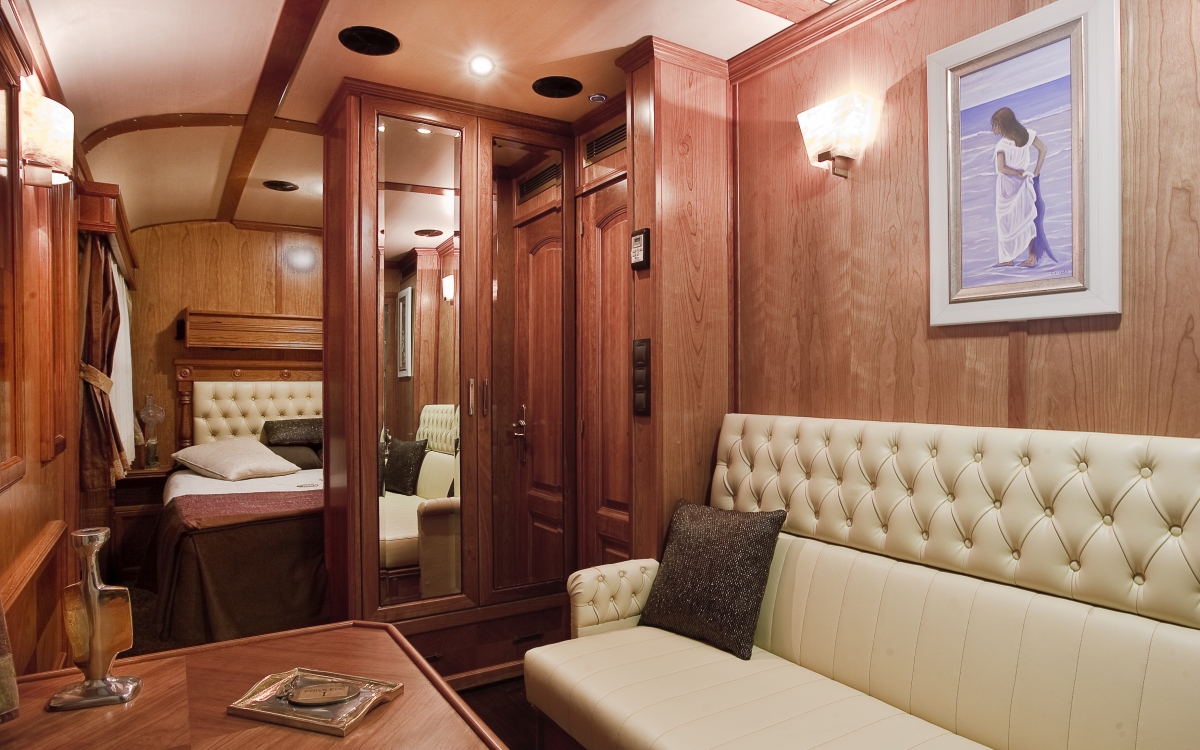 Dining Onboard The Transcantábrico