You Can Now Travel in Excellence Class Onboard the Legendary Glacier Express
By Railbookers
Sunday, February 26, 2023 - 20:00
Read time: 2 minutes
Take a panoramic train journey through the Swiss Alps onboard the Glacier Express in Excellence Class. These are the most sought-after seats in Switzerland.
The Glacier Express, also known as the "Slowest Express Train in the World," has always been an incredible, bucket-list train journey for travelers visiting Switzerland. This legendary, eight-hour ride slowly weaves more than 150 miles across 291 bridges and through 92 tunnels in the picturesque Swiss Alps from the foot of the Matterhorn in Zermatt to St. Moritz. The Glacier Express revealed its new Excellence Class back in 2019, the iconic panoramic journey doubled its already captivating reputation. The seats in Excellence Class have easily become some of the most sought-after in all of Switzerland. Come discover why for yourself.
Excellence Class: the most sought-after window seats in Switzerland.
Are you ready to experience the Swiss Alps like few ever have in their lifetime? Being a passenger onboard the Glacier Express has always been a very special experience but traveling in Excellence Class is something a little more extraordinary. Excellence Class is a level above First Class and features brand-new custom coaches for 20 guests with single window seats on each side.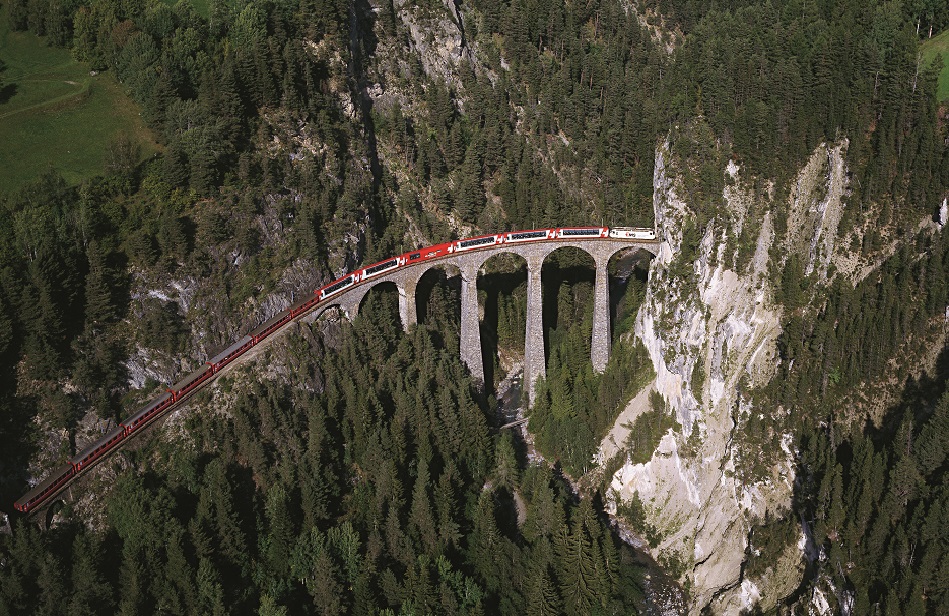 In addition to being absolutely pampered throughout the full-length of the Glacier Express Line with breathtaking, panoramic views of the Oberalp Pass, Rhine Gorge and River, mountain chapels, remote Alpine villages, and the towering Landwasser Viaduct from your guaranteed window, the exclusive service comes with plenty of other perks. Excellence Class comes with an onboard Concierge, the classy Glacier Bar (perfect for an aperitif), in-depth knowledge of the route, luggage service, and a "premium multi-course lunch" including accompanying wines.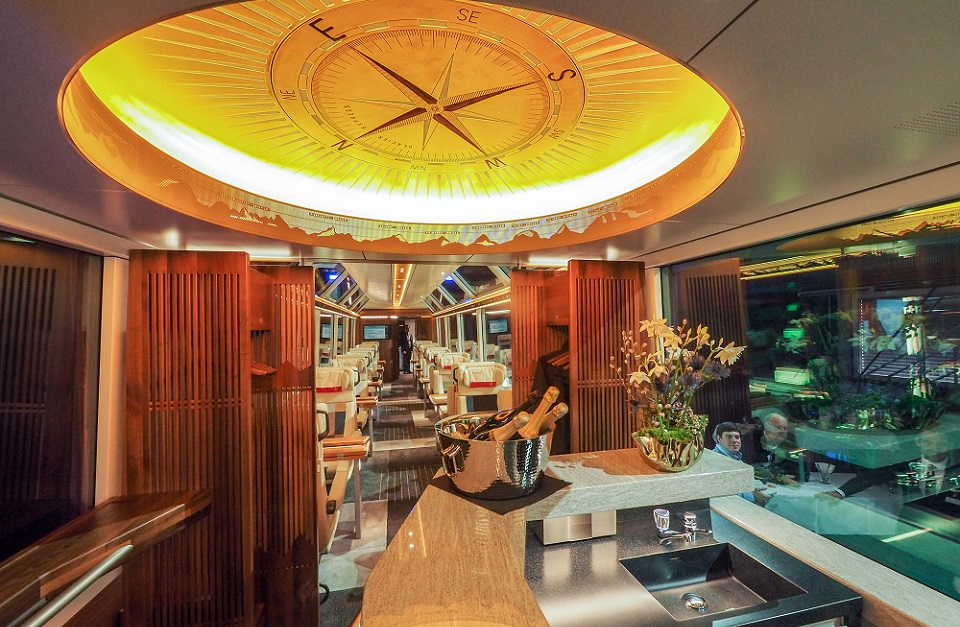 The most sought-after seats in all of Switzerland! This exclusive coach embarked on its maiden trip back in 2019 and became a regular feature of the Glacier Express. A train journey through the Swiss Alps has truly never been more luxurious. The new Excellence Class sets standards that are as high as the mountain peaks along the legendary route. Prepare for one of the most luxurious train journeys in Switzerland, if not the world.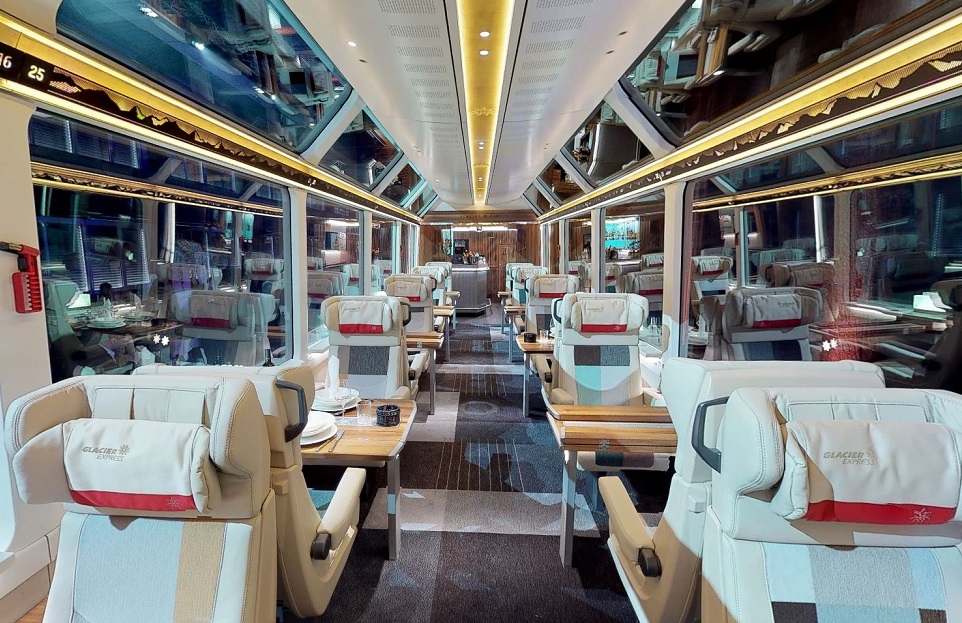 If the Excellence Class onboard the Glacier Express is on your bucket list, why not turn it into your to-do list this year?