What Exactly is a River Cruise Extension Rail Vacation?
By Railbookers
Monday, November 9, 2020
Read time: 5 minutes
Europe remains at the forefront of river cruising, and for good reason. With its legendary waterways such as the Rhine or the Danube, the Rhône, the Po, Seine, and the Elbe, a river cruise offers all the luxury and convenience of an ocean cruise. And there are all the amenities of a modern hotel — restaurants, bars, lounges, fitness facilities, spas, internet access, and comfortable staterooms. A river cruise is essentially a floating hotel with transportation and accommodations included and can reach waterways and cities not accessible by ocean cruise liners. In 2016 alone, more than 1.4 million people cruised along Europe's rivers, with 40 percent of travelers visiting from North America. But today's traveler seeks more immersive experiences. That's where pre-and post-cruise rail vacations come in - also know as "Cruise Extension vacations".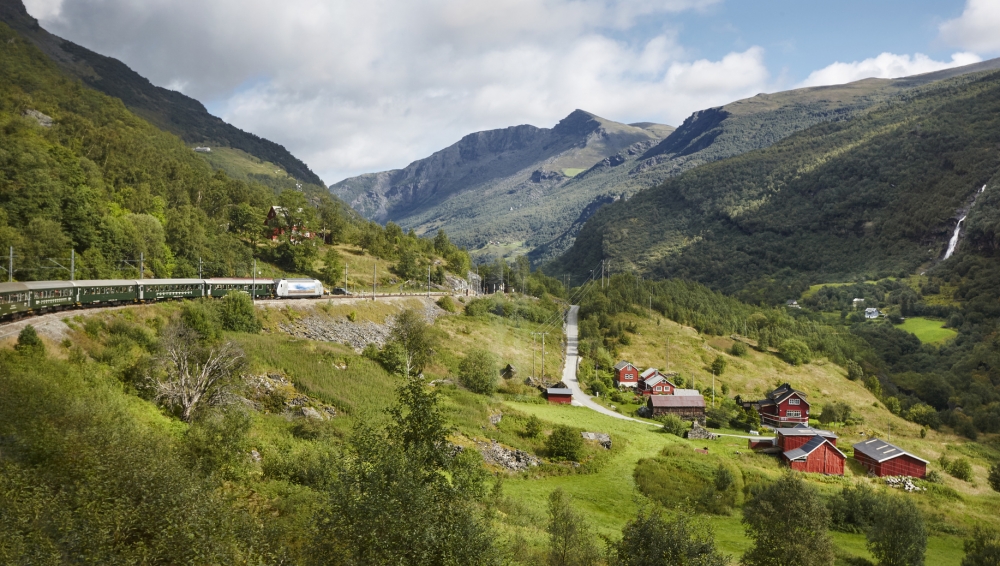 With pre- and post-cruise rail vacations, travelers have the opportunity to extend their exciting European river cruise with an unforgettable rail adventure. There is no shortage of memorable moments to be had by combining the two. However, many travelers are so focused on planning and booking their cruise, that they often don't consider adding on extra nights in iconic destinations to the front or back end of their trip beyond their ports of call. Railbookers' offers an appealing selection of pre-and post-cruise rail vacations throughout Europe, including journeys to places such as the magical fjords of Norway, the famed lakes and mountains of Switzerland, and the bustling city centers of Paris, Amsterdam, Munich, Berlin, and Budapest. As a perfect example, if you were planning to cruise along the 776-mile Rhine, which runs through Switzerland, Austria, Germany, France, and the Netherlands (and famous for its castles and breathtaking scenery), booking our Scenic Switzerland from Basel rail vacation package would be the ultimate journey! Beginning in Basel (located right on the river), this nine-day, eight-night train trip will take you to all the renowned cities, mountain peaks, and glacier-fed lakes that Switzerland is world-famous for.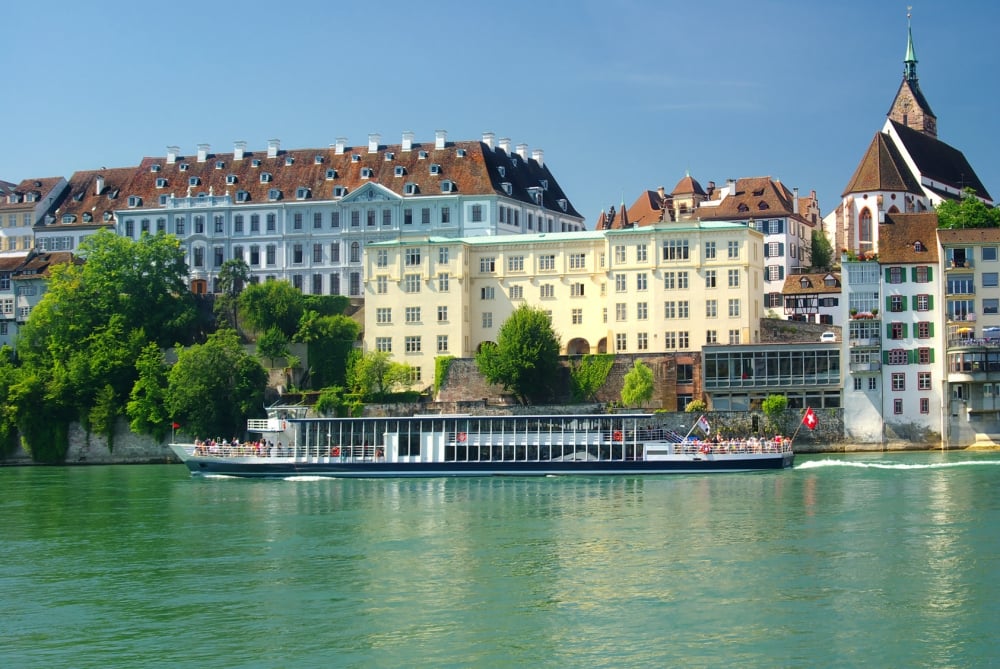 Other pre- and post-river cruise packages include Munich and Frankfurt with a transfer to or from Passau, Germany; a Prague and Berlin rail itinerary with a transfer to or from Budapest; and a Swiss rail journey including Lucerne and Zurich with a transfer to or from Basel. Whether enjoyed before or after your river cruise, our pre-and post-cruise rail vacations will allow you to explore further and discover more than you ever could with just your river cruise. The vacations include all rail travel, accommodations and transfers, and tours and sightseeing and are customizable, so travelers can add additional days and/or reverse the itinerary. Learn more about our most popular pre-and post-cruise rail vacations below.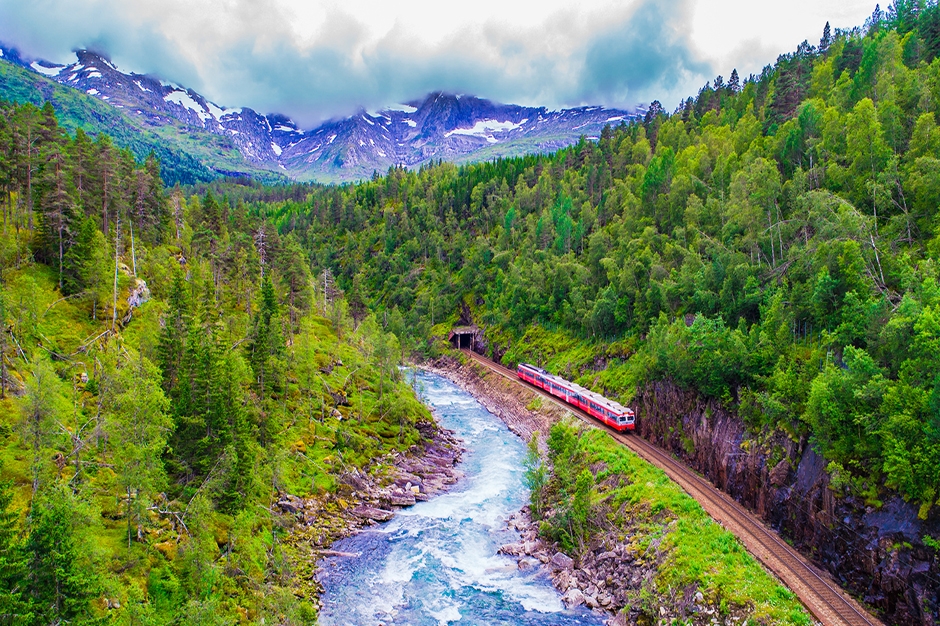 Experience the true essence of Norway on this scenic journey through magical fjords, snow-capped mountains, and historical towns. Start in the lively city of Bergen, and discover its small-town charm, nautical history, and friendly atmosphere. From Bergen, set out on a spectacular ferry ride through the UNESCO World Heritage-listed Nærøyfjord, the narrowest fjord in the world. Arrive at the beautiful village of Flam for an overnight stay, then board the world-famous Flam Railway for an unforgettable ride through snow-capped mountains, dramatic waterfalls, and lush valleys. Spend a final night in cosmopolitan Oslo, adding a dash of excitement and culture to complete this memorable journey through classic Norway.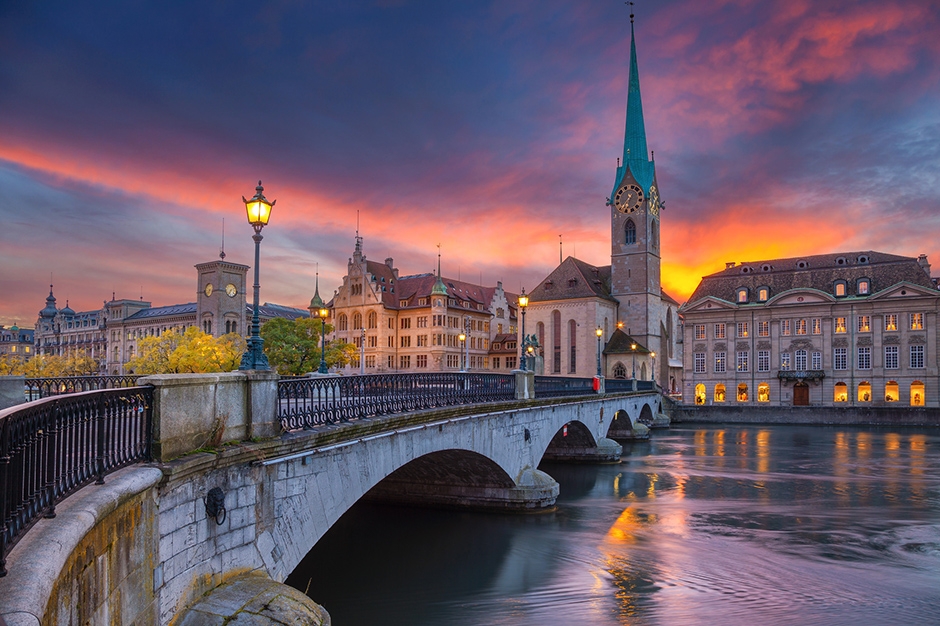 Take a scenic journey from Basel to Lucerne and on to Zurich on this five-day journey by rail. Starting in Basel, take the train directly to Lucerne for a three-night stay. While in the beautiful lakeside city, enjoy classic Swiss architecture and plenty of natural, alpine beauty. From Lucerne, take the train to Zurich, situated on the banks of the River Limmat. Experience glimpses into the city's rich past as you explore architectural masterpieces around every corner.
This four-night rail vacation combines two of Switzerland's most popular destinations together with some spectacular journeys. It begins with a two-night stay in Zermatt, where you will embark on a trip to the top of The Gornergrat to enjoy an amazing panorama of the famous Matterhorn Mountain. Then you'll cross Switzerland onboard the Glacier Express to chic St Moritz for another two-night stay, during which a day trip through breathtaking scenery onboard the Bernina Express is included.
This all-encompassing eight-night rail odyssey of Switzerland takes in the best this wonderful country has to offer. Start with a two-night stay in grand St Moritz from where you take a ride onboard the stunning Bernina Express train. Take the spectacular Glacier Express train to historical Zermatt for two nights, and enjoy the iconic Matterhorn Mountain via the Gornergrat Cog Railway. Travel to lakeside Lausanne for a relaxing night before continuing your journey along the Golden Pass line to the traditional Swiss town of Lucerne. Enjoy three nights here with day trips on the world's steepest cogwheel train line on Mount Pilatus, and also to the highest railway station in Europe on the Jungfrau Railway.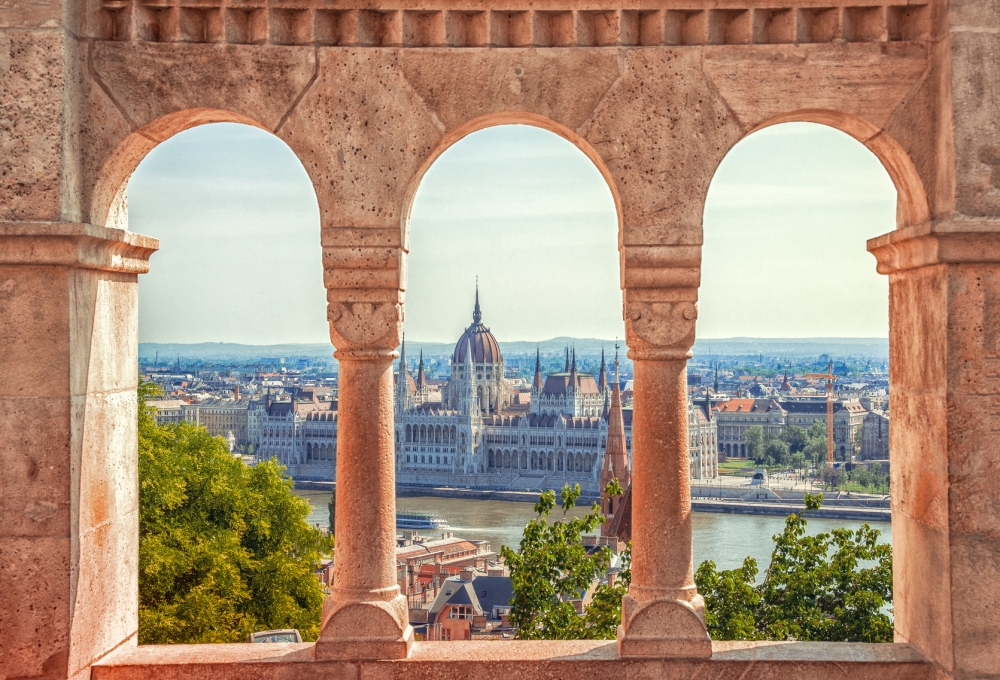 Enjoy all the best of two great German cities on the four-night vacation. Start in Frankfurt, where you will have two days to tour the city and enjoy all the local sights, modern architecture, and delicious regional cuisine. From Frankfurt, take the quick train ride to Munich and spend two more days soaking up all the sights and the culture of this fascinating city. Finally, take the train to Budapest, an excellent base for your onward travel.